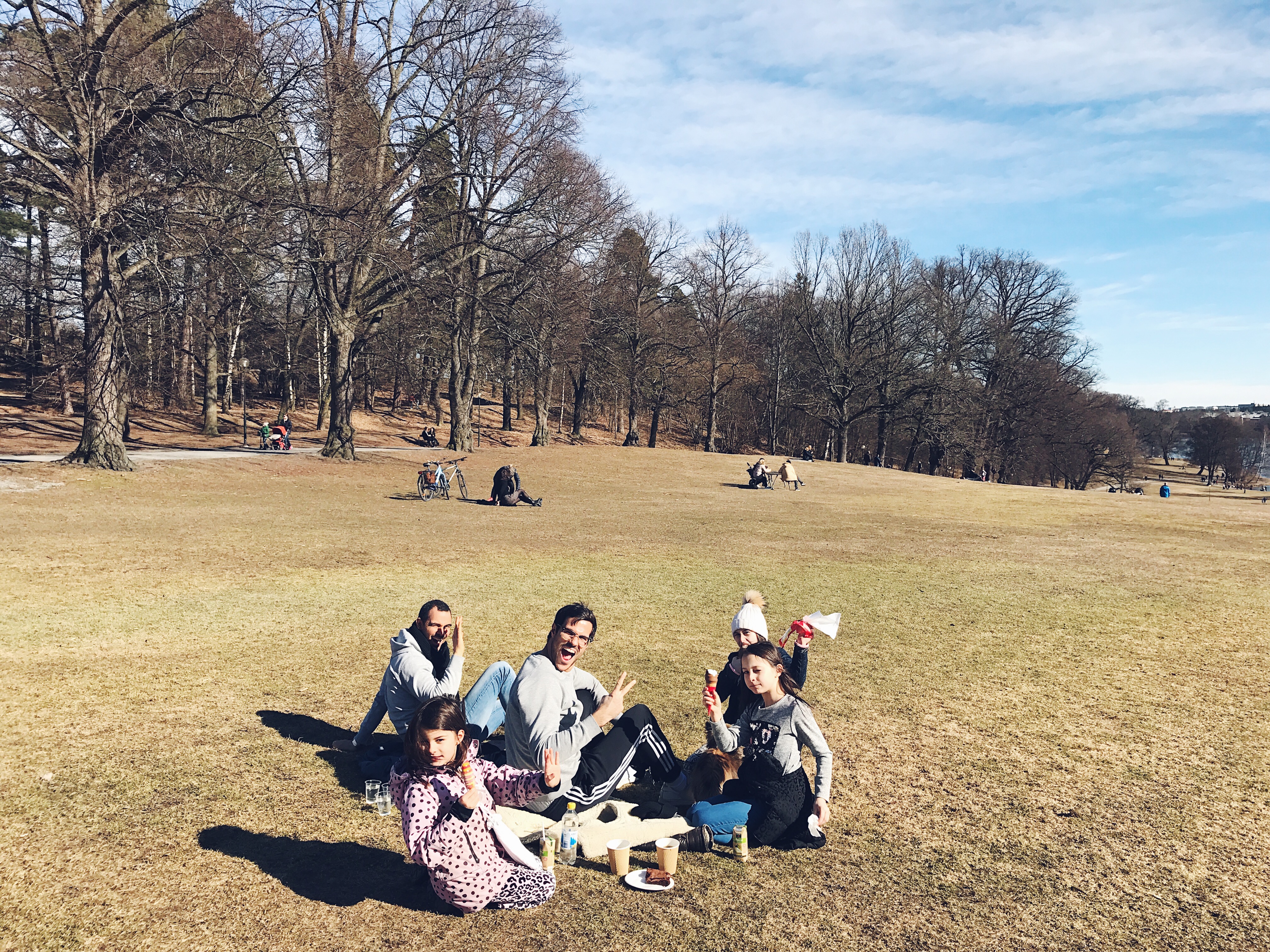 Dejan och barnen kom över efter frukost och så promenerade vi ner till Hagaparken med hundarna! Vi gick till Koppartälten och köpte glass och fika och så satte vi oss ner på våra jackor i gräset. Nu har våren äntligen hittat till Stockholm också! Underbart. Efter en stund kom även mamma och joinade oss, de bor i Solna nu så Hagaparken är prick mittemellan våra hem. Nu kan vi mötas halvvägs och promenera runt tillsammans. :-)
// Dejan and the kids came over after breakfast and we took a walk down to Hagaparken with the dogs! We walked to Koppartälten and bought ice creams and coffee and sat down in the grass. The spring has finally arrived to Stockholm! Wonderful. My mom joined us after a while, they live in Solna now so Hagaparken is exactly in between our homes. We can meet halfway now and take walks together. :-)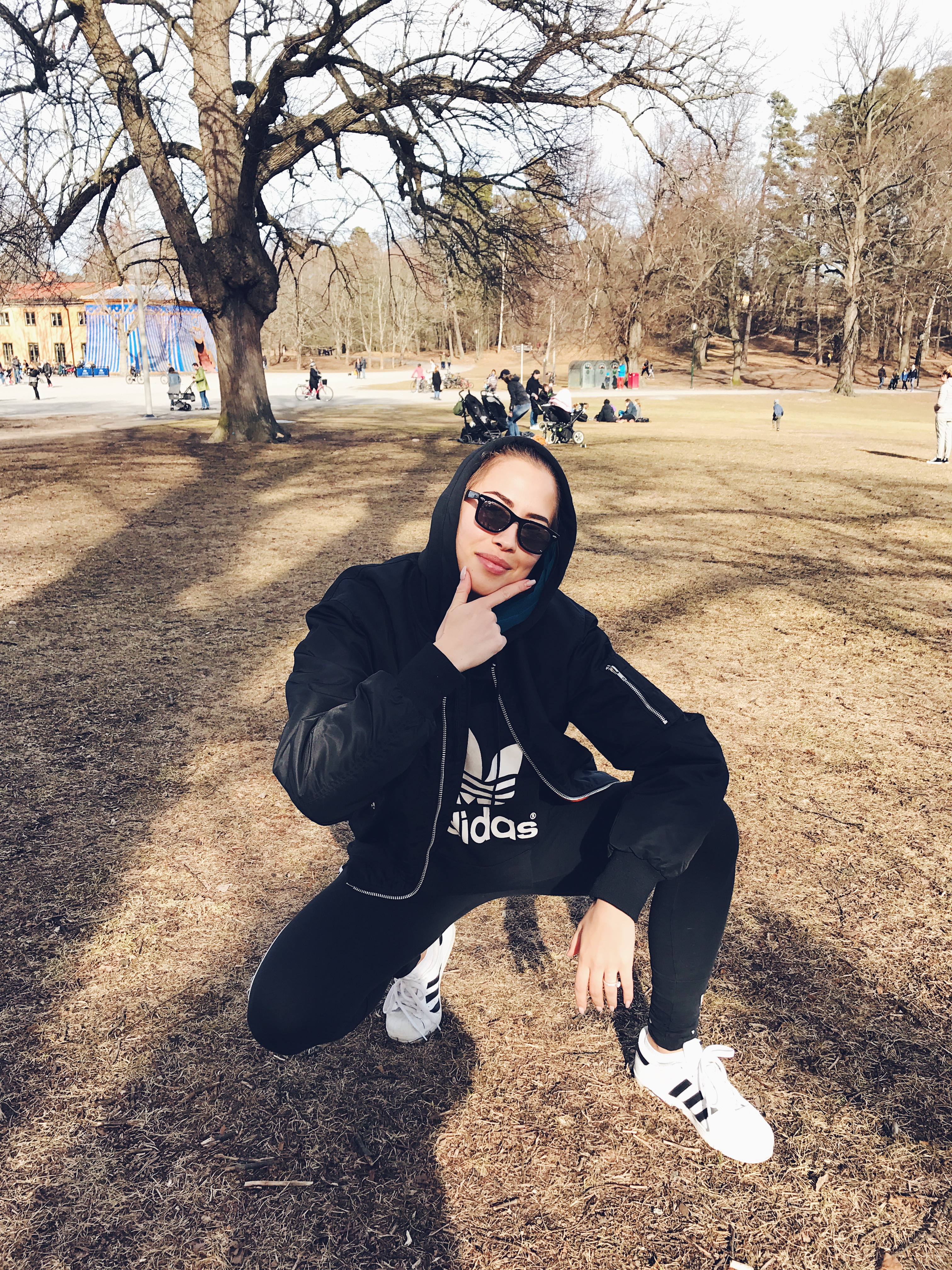 Miranda satte på mig sina solglasögon och sa att jag skulle se cool ut. Jag tycker att jag lyckades. Gick all in på Adidas idag ser jag, haha.
// Miranda put her sunglasses on me and told me to look cool. I think I succeeded. I can see now that I went all in on Adidas today, haha.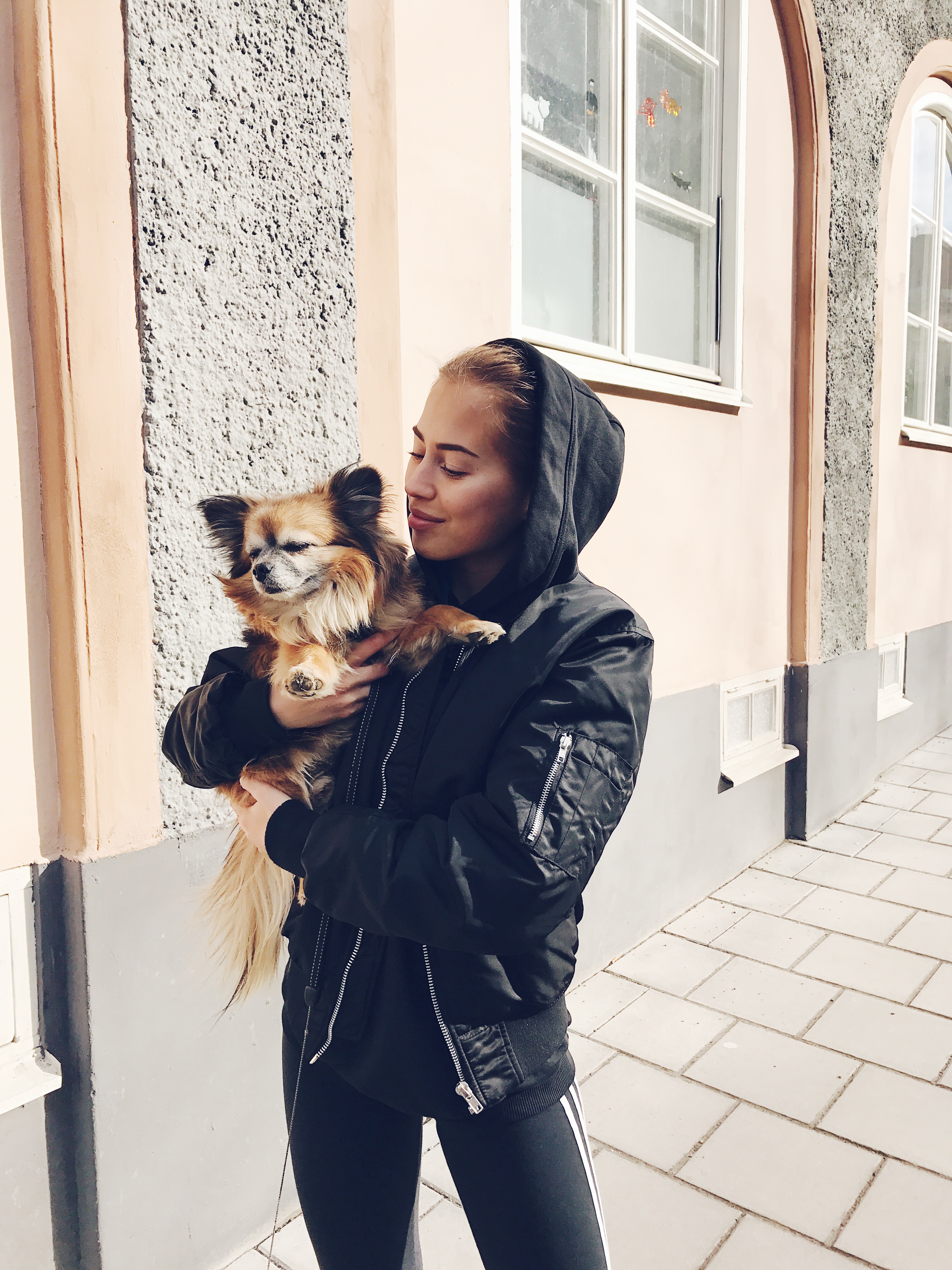 Efter några timmar ute i det härliga vädret promenerade vi tillbaka till stan igen. Mani blev trött så fick bära honom lite. Nu ska det klippas klor och sedan ska jag ta en liten eftermiddagstupplur (det bästa jag vet) och förbereda mig på en ny jobbvecka! PS. Kan inte ni snälla säga vad ni vill att jag gör i nästa veckas vlogg/video? Måste filma i början av veckan men vet inte vad jag ska göra..
// After a couple of hours out in the lovely weather, we went back to the city. Mani got tired so I had to carry him a bit. I'm gonna take a small afternoon nap now (the best thing I know) and prepare for a new work week! PS. Can you please tell me what you want me to do in next week's vlog/video? I have to record it in the beginning of the week but I don't know what to do..