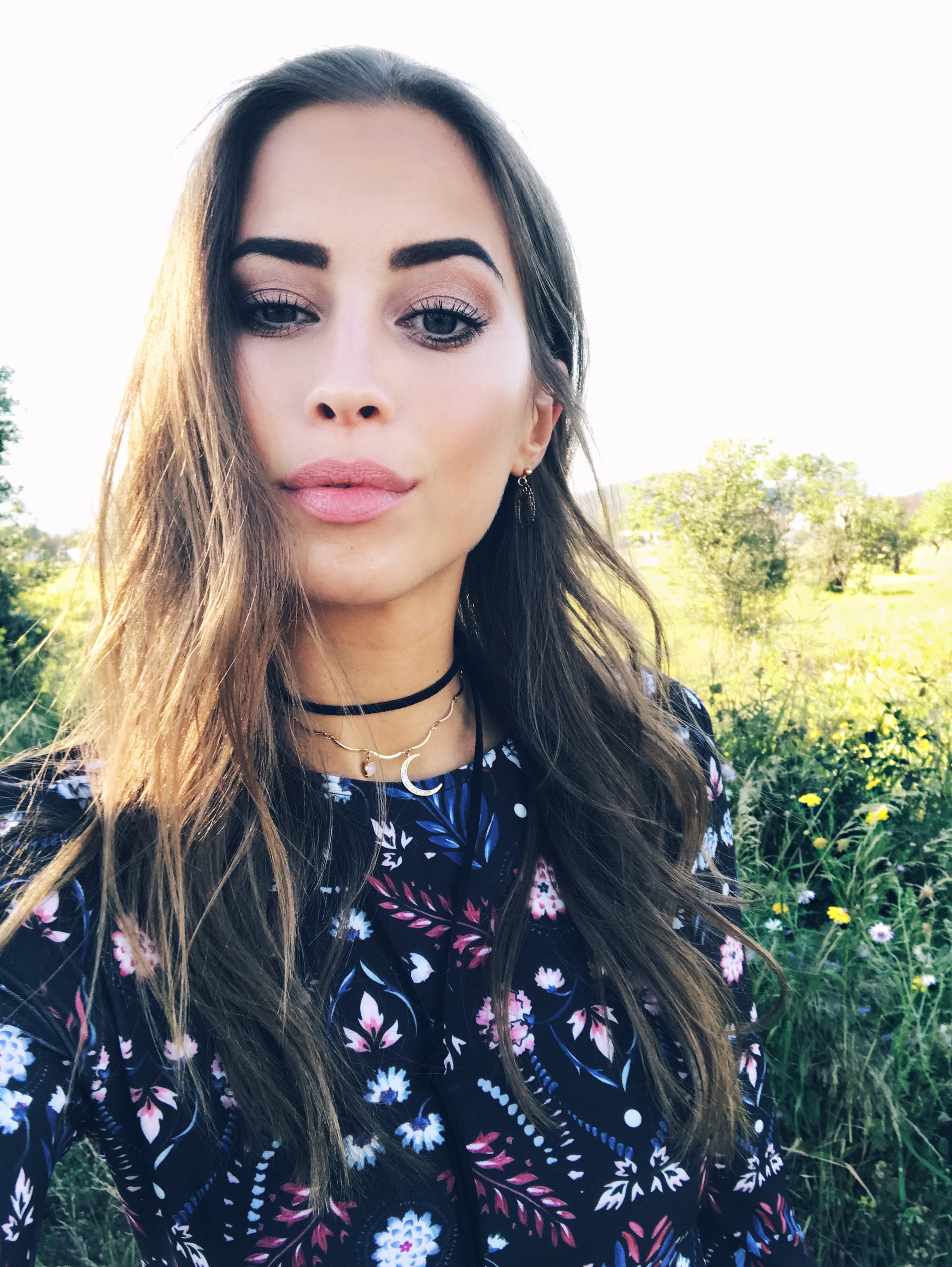 A little selfie from Spain. Get my dress here (adlink)
Gårdagen hade ändå några höjdpunkter:
– Åt en mysig lunch med Mika på Buco Nero (äter lunch där minst en gång i veckan pga deras salladsbuffé som ingår, och deras goda bröd hehe). Vi satt där länge och pratade om allt möjligt. Det blir alltid en del cancer-snack när vi ses, vilket känns både bra och jobbigt. Vi går igenom typ samma sak men ändå inte. Skönt iallafall att prata med någon som förstår. <3
– Vi åt tårta på jobbet och firade att vi haft en riktigt bra månad. Det är så jäkla kul att se hur vi går åt rätt håll, hur vi lär oss och hur vi växer. Så stolt över hela vårt team! Chokladtårtan var förresten svingod. Ni kanske minns att jag var (är?) besatt av 7-elevens brownies. Den här tårtan smakade likadant fast kladdigare. Mmm.
– På kvällen kom mamma över på middag och så var jag barnvakt åt Aleks brorsdöttrar medan grabbarna var iväg på middag. Vi spelade Tricky Towers och myste. Sedan hamnade jag framför Aleks speldator i till midnatt typ. Ja jag har alltså börjat spela CS igen… Haha det är ju så jävla kul! Har inte spelat på måååånga många år (spelade sjukt mycket när jag var 15-16) så var rätt ovan vid den nya versionen men börjar komma in i det.
Utöver detta så hade jag en rätt tuff dag mentalt, därav inget blogginlägg igår. Vet inte vad det var, kan inte sätta fingret på det men jag hade en jobbig känsla inom mig hela dagen. Ville antingen lägga mig och sova eller gråta typ varannan minut. Idag känns det bättre, jag jobbar hemifrån i mina mjukisbyxor med Ed Sheeran på högsta volym. Är så peppad inför hans konsert ikväll att jag inte vet var jag ska ta vägen!!
// Yesterday did contain some good stuff:
– Had a cozy lunch with Mika at Buco Nero (I eat lunch there at least once a week because of their salad buffet that is included, and delicious bread). We sat there a while and talked about lots of stuff. And cancer talk like always when we meet, which feels both good and hard. We're kind of going through the same thing, but still not. Anyway it feels good to talk to someone who understands. <3
– We ate cake at work to celebrate that we had a really good month. It's so much fun to see how we go in the right direction, everything that we learn and that we grow each day. I'm so proud of our team! And that chocolate cake was delicious. Maybe you remember that I was (am?) addicted to 7-eleven brownies. This cake tasted the same but more creamy. Mmm.
– My mom came by for dinner and I was also babysitting Aleks nieces while the guys were on a dinner. We played Tricky Towers and had a cozy time. Then I ended up infront of Aleks game computer until midnight. So I'm playing CS again… Haha it's so damn fun! I haven't played in many years (I played it a lot when I was 15-16) so the new version feels pretty weird to me but I'm getting into it.
Besides from this I had a pretty rough day mentally, that's why I didn't make a post yesterday. I don't know what it was, I can't put my finger on it but I had this weird feeling inside of me all day. Every other minute I either wanted to cry or sleep. It feels better today, I'm working from home in my sweatpants while listening to Ed Sheeran. I'm so excited about his concert tonight!!