Igårkväll lurade Dejan och Zalando's grundare David ner Aleks till Berlin för ett möte! Vi jobbar ju med Zalando så det var inget konstigt med det. Förutom att det inte alls var ett möte utan Aleks SVENSEXA!!! Så på morgonen packade jag Aleks väska med allt som grabbarna sagt att han behöver ha med sig för helgen. Sedan gav jag den till min lillebror innan de åkte in till flygplatsen. Man bara kunde se hur taggade alla var, blev så jäkla sugen på att hänga med. Tror ni Aleks hade blivit glad om jag dök upp på hans svensexa? Haha näää.. Jag fick stanna hemma. ;-)
Iallafall, sent igårkväll innan alla grabbarna stormade in och överraskade Aleks på en bar i Berlin…..ja, då skickade Aleks ett mess som fick mig att typ skrika rakt ut: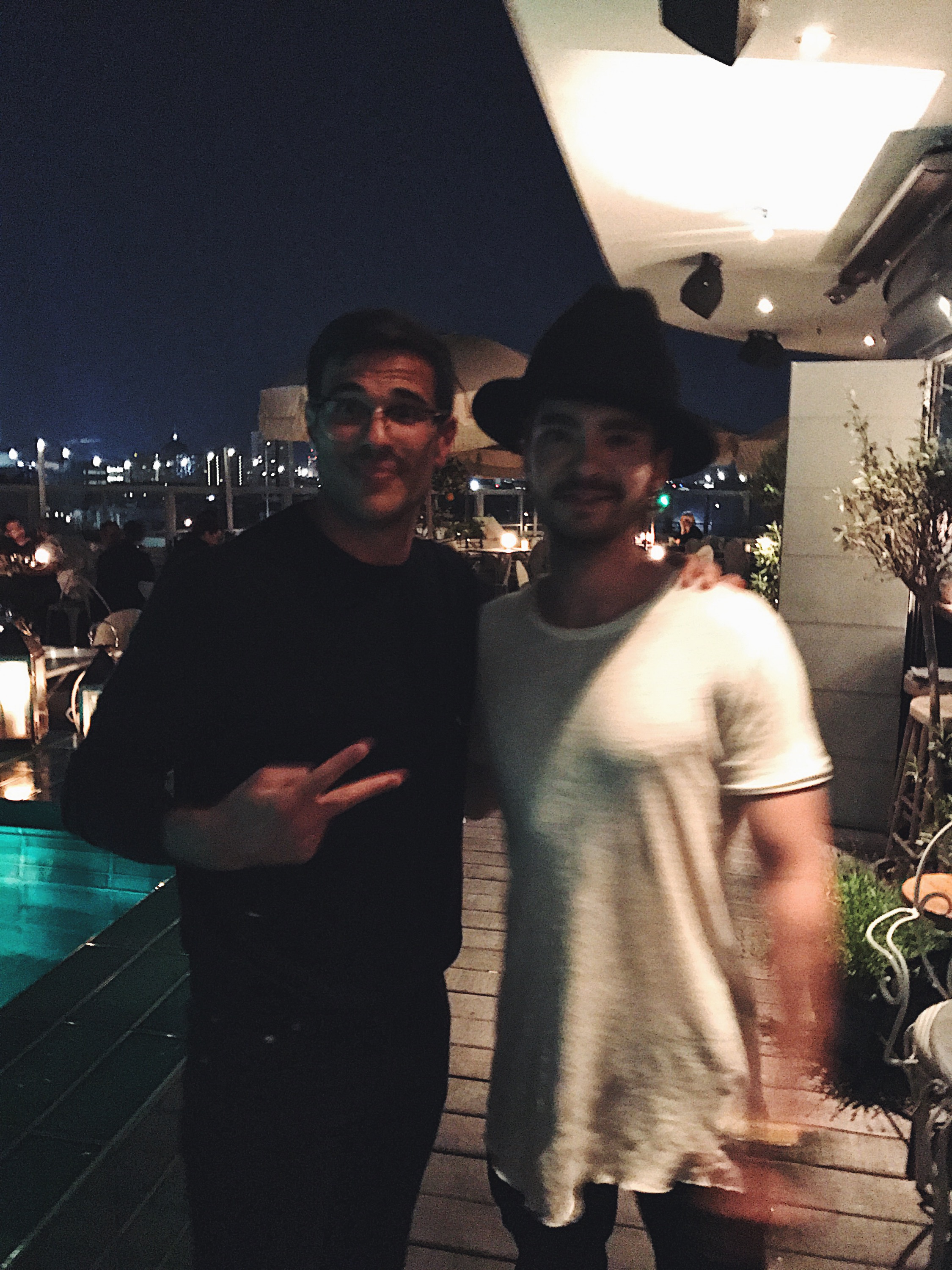 "Din favorit från Tokyo Hotell sitter och dricker drinkar med oss. Han är trevlig och asskön!"  (att han efter alla dessa år fortfarande inte vet hur de stavas)
Jag ba……..
……..
………..
!!!!!
HUR stor är oddsen att min blivande man sitter och snackar med snubben som jag ville gifta mig med när jag var tonåring haha. Måste få höra allt på söndag när han kommer hem!!
Kort därefter överraskade grabbarna honom och han blev jätteglad. Han hade verkligen ingen aning! Ha så kul nu älskling. <3
// Last night Dejan and Zalando's founder David tricked Aleks to go to Berlin for a meeting! As you know we work with Zalando so there wasn't anything weird about that. Except that it wasn't a meeting, it was Aleks BACHELOR PARTY!!! So in the morning I packed his bag with everything the boys told me that he needed for the weekend. Then I gave the bag to my little brother before they went to the airport. I could tell how excited everyone was, I also wanted to go. Do you think Aleks would have been happy if I showed up at his bachelor party? Haha naaa… I had to stay at home. ;-)
Anyway, late last night before all the boys stormed in and surprised him at a bar in Berlin….well, Aleks sent me a text that kinda made me scream: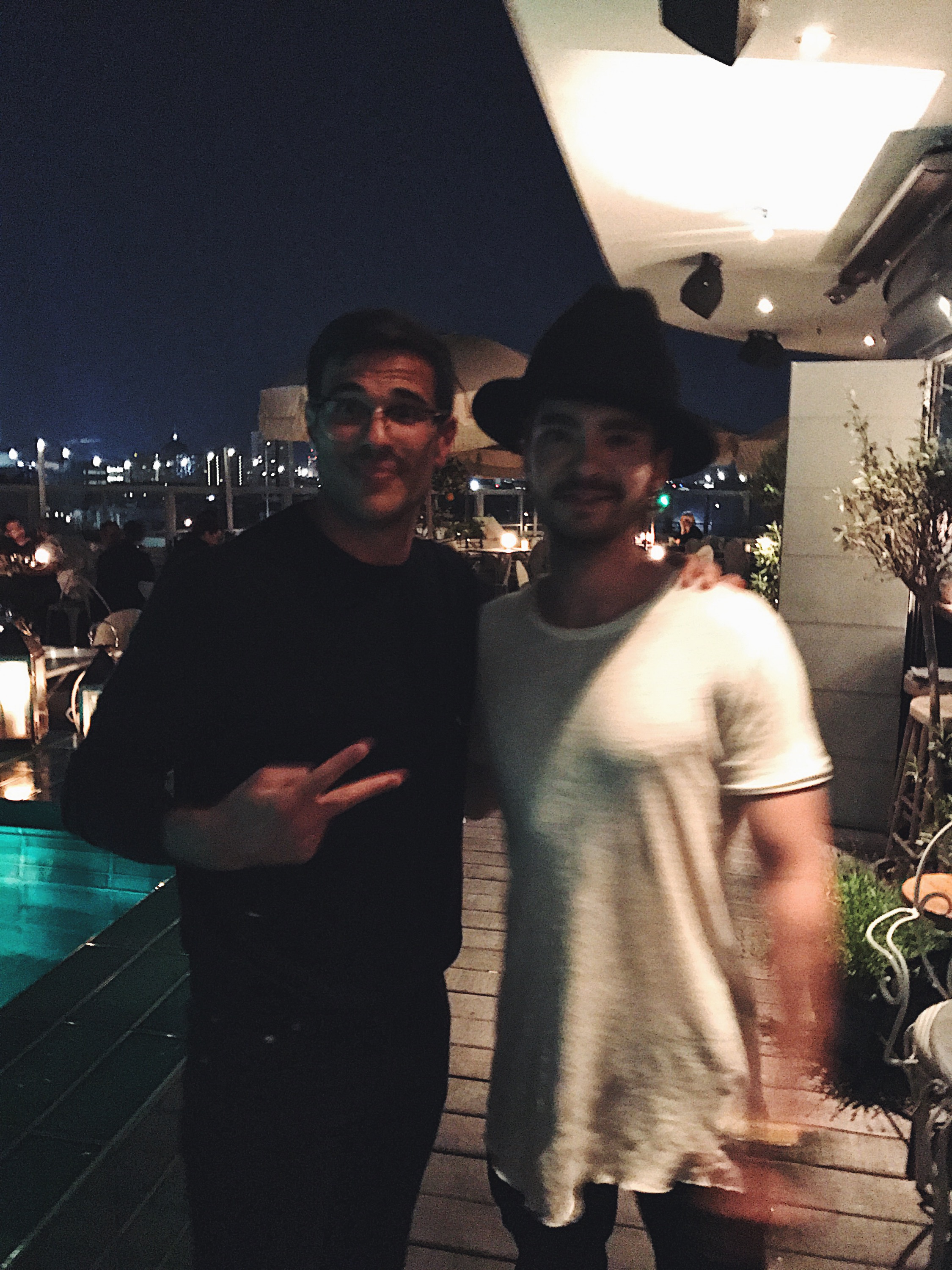 "Your favorite from Tokyo Hotell is sitting with us and having drinks with us. He's really nice and fun!" (and after all these years he still don't know how to spell the band name)
I was like…….. 
……..
………..
!!!!!
HOW big are the odds that my soon-to-be husband is hanging out with the guy I wanted to marry when I was a teenager haha. He needs to tell me all about it on Sunday when he gets home!!
Shortly after this, the boys surprised Aleks and he got so happy. He had no clue at all! Have fun now baby. <3