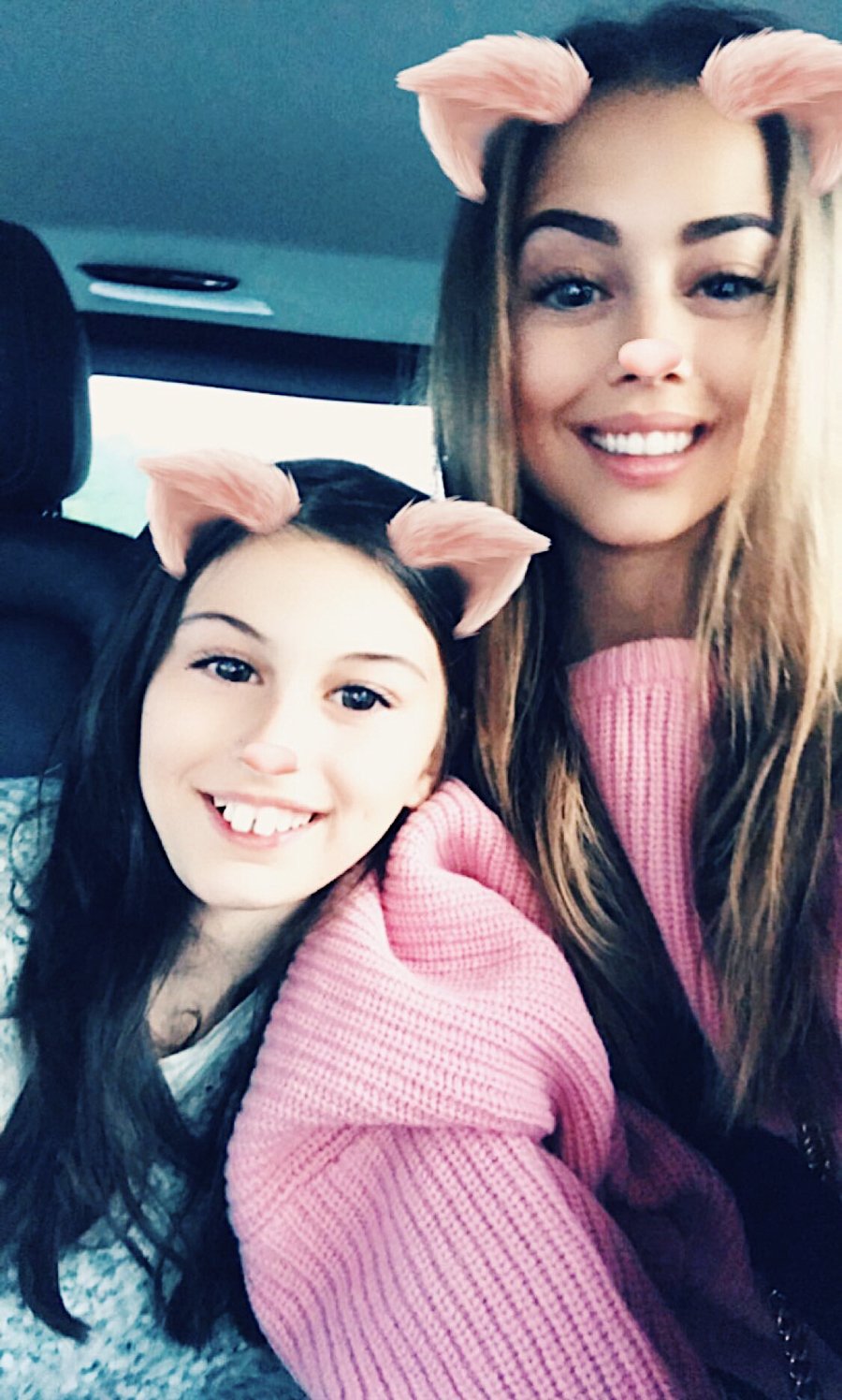 Klockan 4 igårmorse ringde klockan och starten på dagen var lite kaos. Mani var förmodligen lite nervös över att vi skulle iväg för jag hann bara öppna balkongdörren för att få in lite luft och då sprang hann ut och sket ner hela balkongen. :-( Ville inte väcka mamma (som passar vår lägenhet och Mani när vi är borta) så jag ställde mig och skrubbade balkongen snabbt som attan innan taxichauffören ringde och sa att han stod nedanför. Där nere stod även 3 SUPERPIGGA och glada tjejer! Dejan (Aleks bror) och tjejerna bor ju i porten mittemot, så vi åkte tillsammans till Arlanda där vi mötte upp Ines och Daniel!
// We got up at 4 am yesterday and the start of the day was a bit chaotic. Mani was probably a bit nervous that we were leaving because just when I opened the balcony door to get some air in, he ran outside and then there was poop on the whole balcony. :-( I didn't want to wake my mom (she's taking care of our apartment and Mani now that we are gone) so I cleaned the balcony quick as hell before the taxi driver called and said he was downstairs. Down there were also 3 SUPER HAPPY and excited girls! Dejan (Aleks brother) and the girls live on the other side of the street, so we went to the airport together and met up with Ines and Daniel there!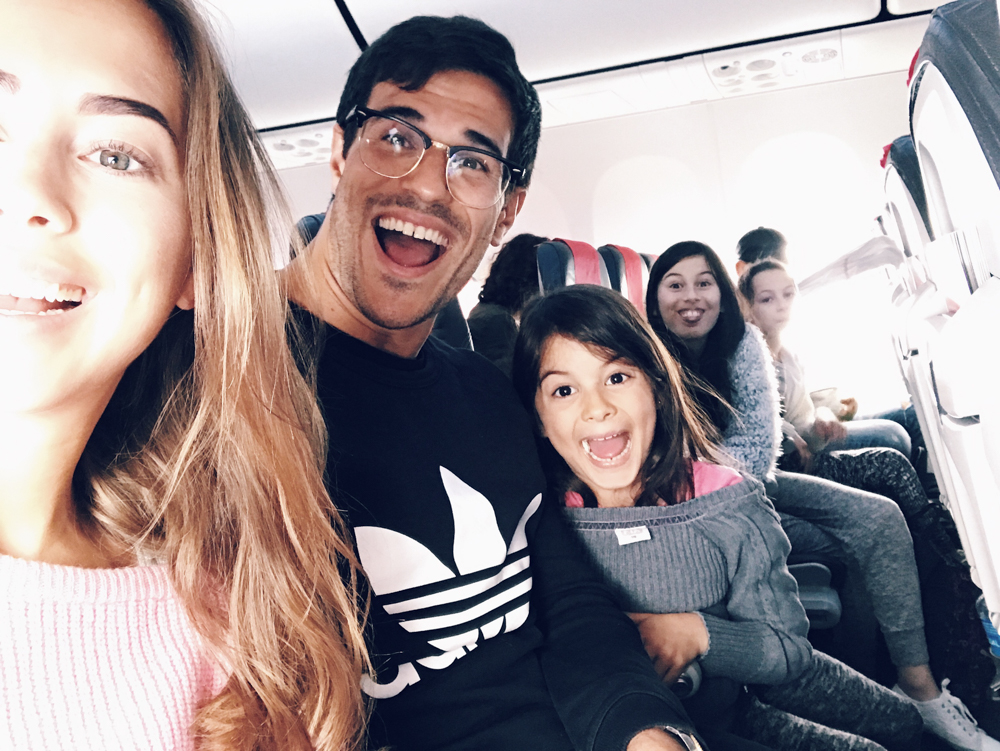 Halv sju satt vi på planet. Tjejerna bråkade om vem som skulle sitta bredvid oss så lösningen var att alla fick sitta en timme var. ;-) Vi alla var dock så trötta så vi däckade och plötsligt så var det dags att landa.
// We were on the flight at 6.30. The girls had a little fight about sitting next to us, so the solution was they could sit there one hour each. ;-) We were all so tired though so we fell asleep and suddenly it was time to land.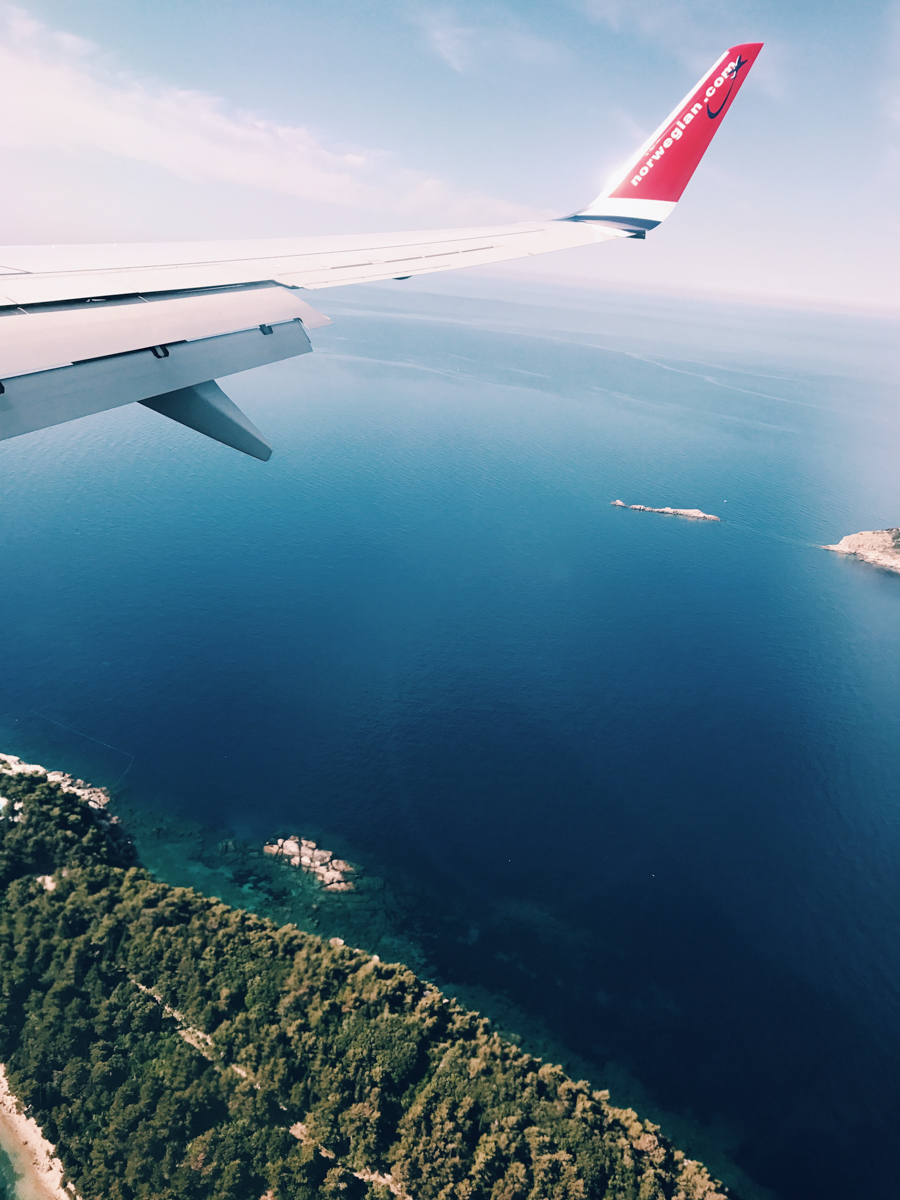 Vackra Kroatien. Vi brukar flyga till Dubrovnik (Cilipi) och köra över till Montenegro istället. Norwegian flyger direkt dit och det är mycket billigare. Att köra till Budva (+ en liten färja) tar runt 1,5h om man inte hamnar i bilkö vid gränsen, vilket vi gjorde igår. Så det tog lite längre tid, hehe.
// Beautiful Croatia. We usually fly to Dubrovnik (Cilipi) and drive over to Montenegro instead. Norwegian have direct flight from Stockholm and it's much cheaper. Driving to Budva (+ a little ferry) takes about 1,5h if you don't get stuck in traffic at the border, which we did yesterday. So it took a bit longer, hehe.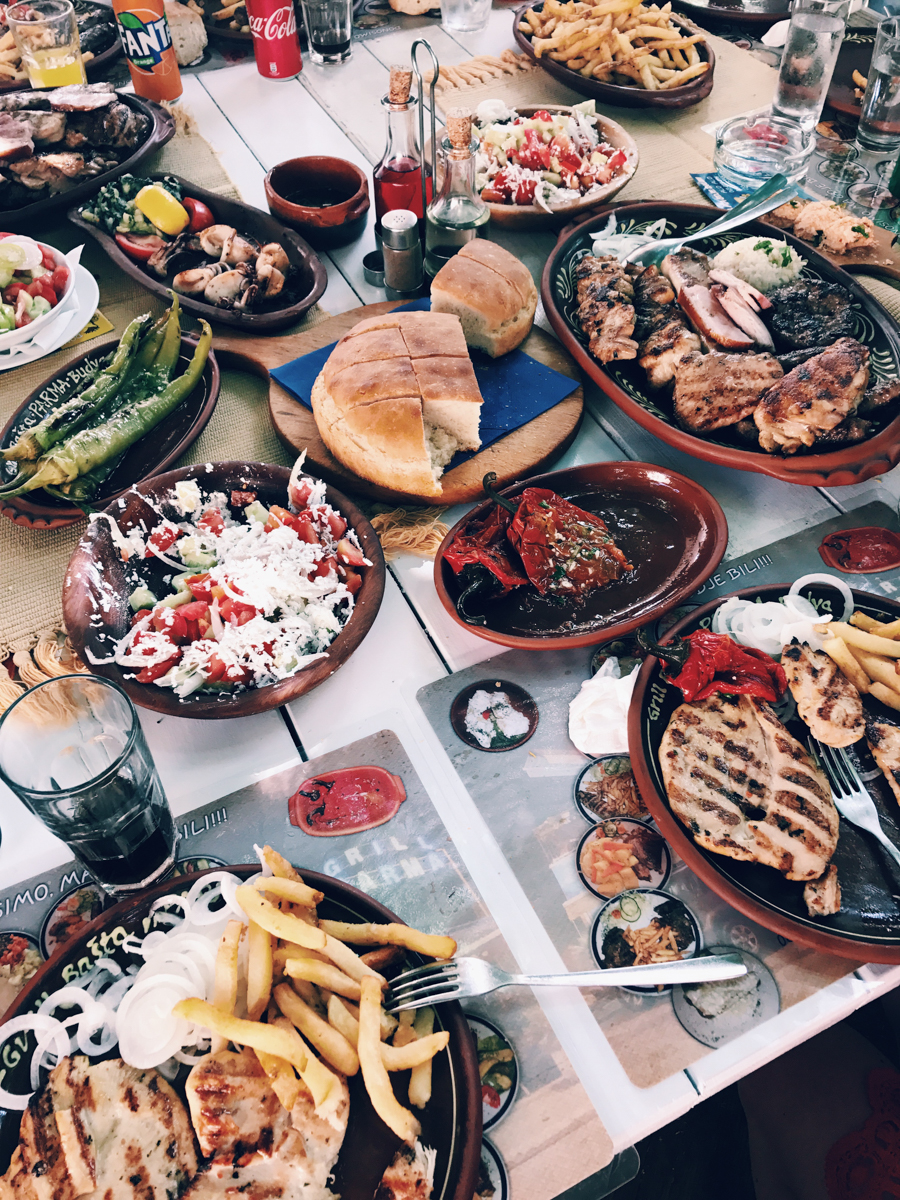 Aleks kusiner var så himla gulliga, de klev upp lika tidigt som vi gjorde i Stockholm för att köra från staden Niksic (där de bor, där även Aleks familj är ifrån) för att kunna hämta oss i Dubrovnik. <3 När vi kom fram till Budva var det såklart dags för massa mat! Det var magiskt gott. Jag är dock inte van vid att äta såhär mycket kött så jag fick världens kramp i magen efteråt.
// Aleks cousins were so sweet, they got up just as early as we did in Stockholm, to drive from the town Niksic (where they live, Aleks family is from there) to pick us up in Dubrovnik. <3 When we arrived to Budva it was time for lots of food! It was amazing. I'm not used to eating this much meat though so I got a huge stomach cramp afterwards.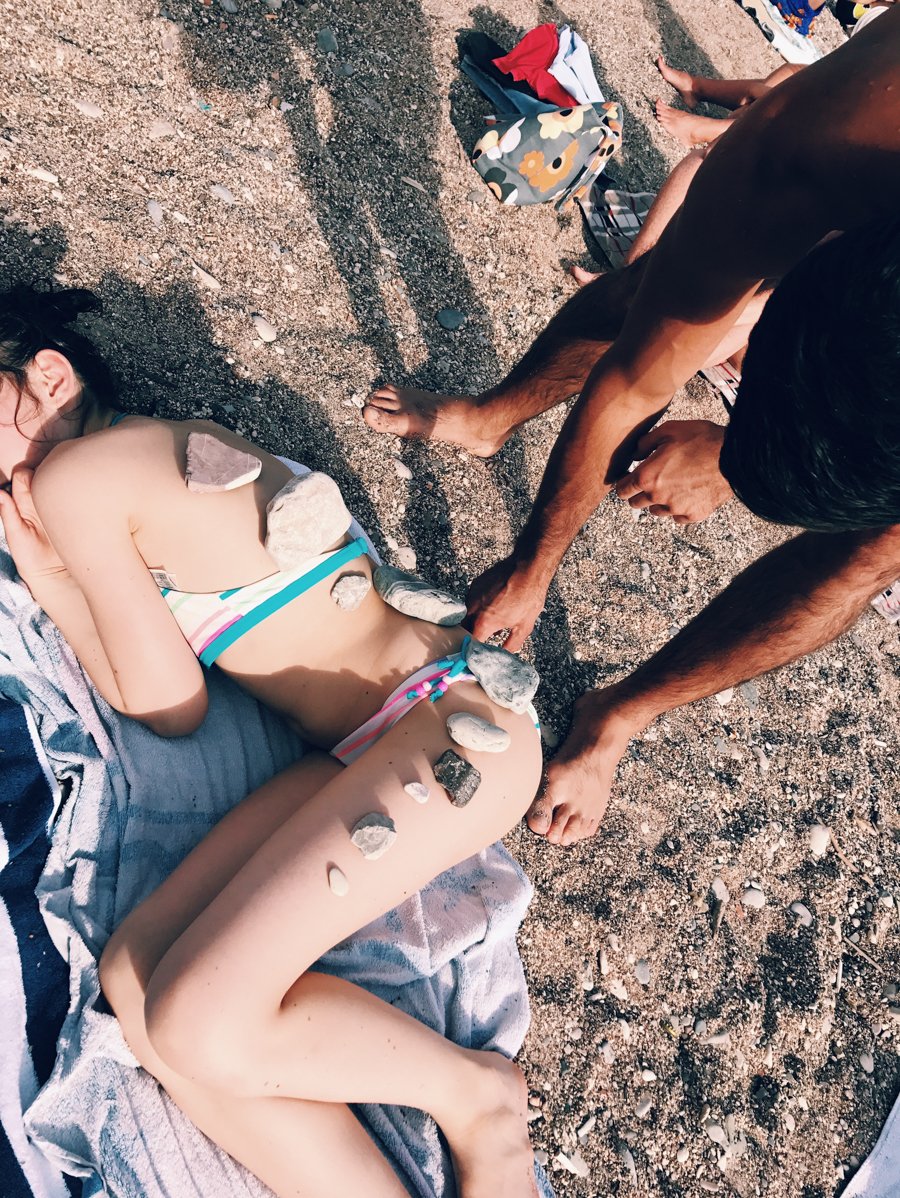 Vi alla var lite trötta efter maten så vi gick ner på stranden och tog en liten tupplur. När jag vaknade började jag och Aleks lägga stenar på Casandra haha. Hon märkte ingenting och fick sig ett skrattanfall när hon fick se bilden efteråt. :')
// We were all bit tired after the food so we went down to the beach and took a little nap. When I woke up, Aleks and I started to put rocks on Casandra haha. She didn't notice anything and laughed a lot when she saw the photo afterwards. :')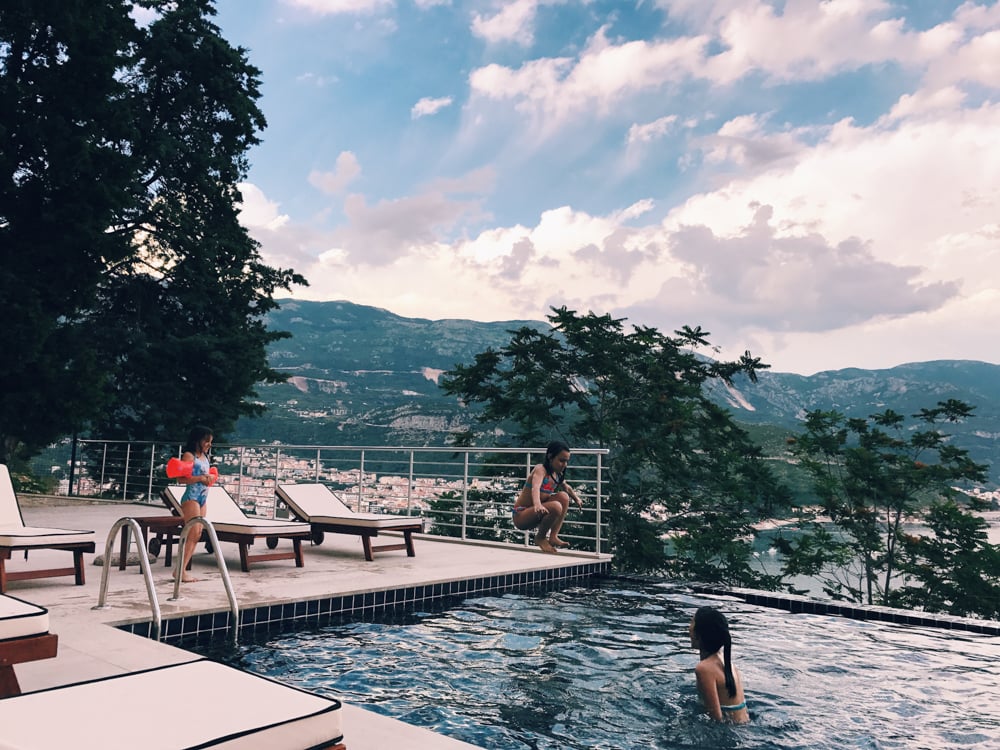 Efter strand är det glassdags såklart, och sedan behövde vi handla hem frukost och sånt till lägenheten vi hyr. Grabbarna fick sköta det och jag tog hem tjejerna för lite lek i poolen!
// After beach we had ice creams ofc, and then we had to do some grocery shopping for the apartment we are renting. The boys took care of that and I took the girls home for some pool fun!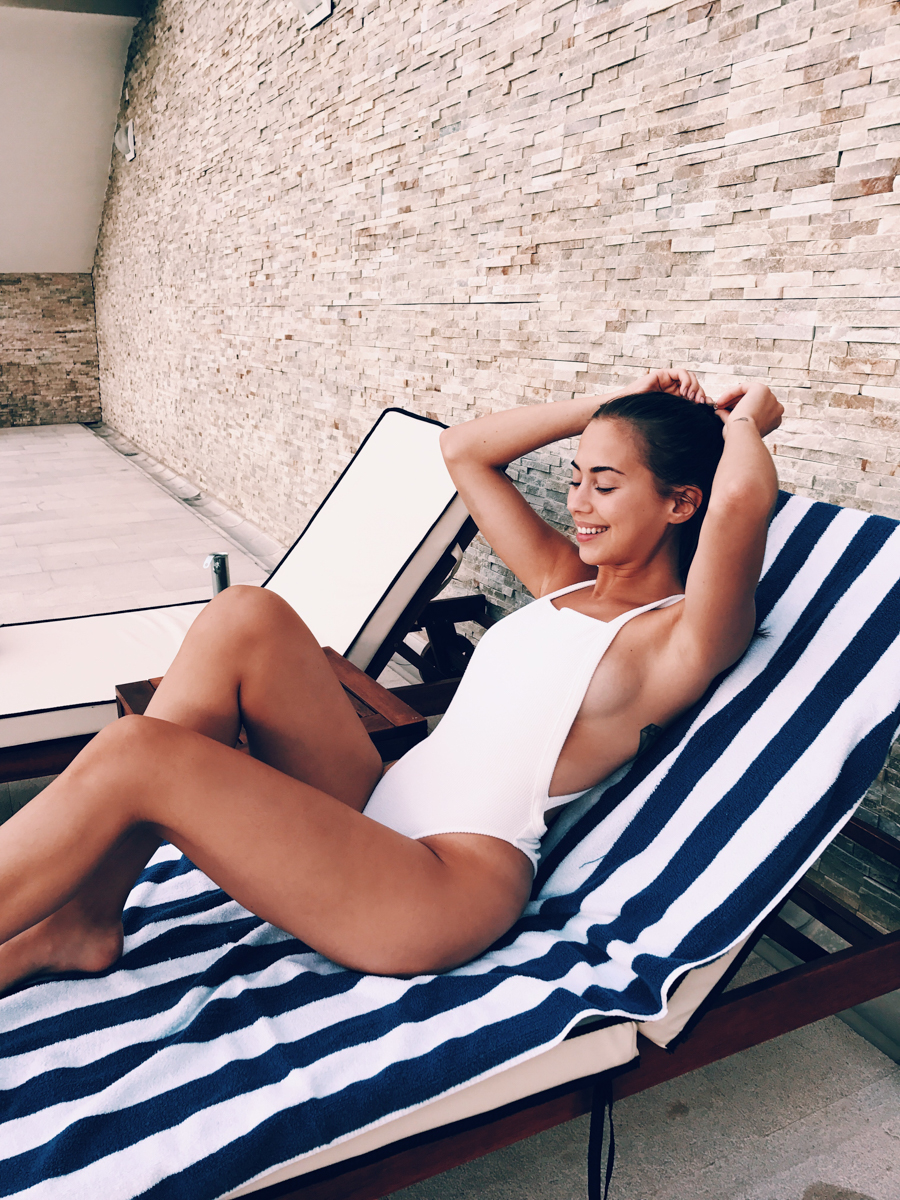 "Kan någon ta ett kort på mig till bloggen?" – Alla barnen: "JAAAAAAG!!!" – "Men den som ska ta kort måste komma upp ur poolen och torka sig lite…" Då var det inte så poppis längre haha, men Asha ställde upp!
// "Can someone take a photo of me to my blog?" – All the kids: "MEEEEE!!!" – "But that person has to come up from the pool…" Then it wasn't so popular haha, but Asha helped me!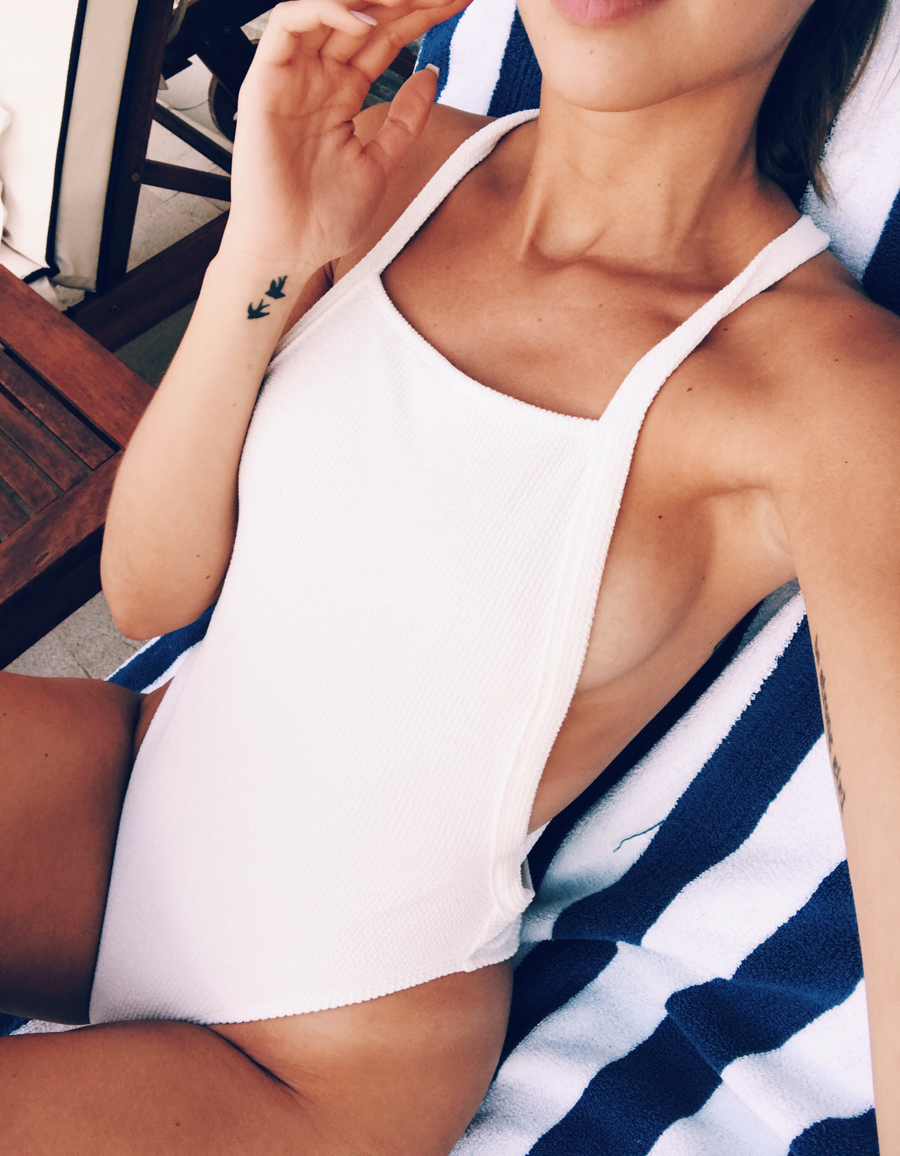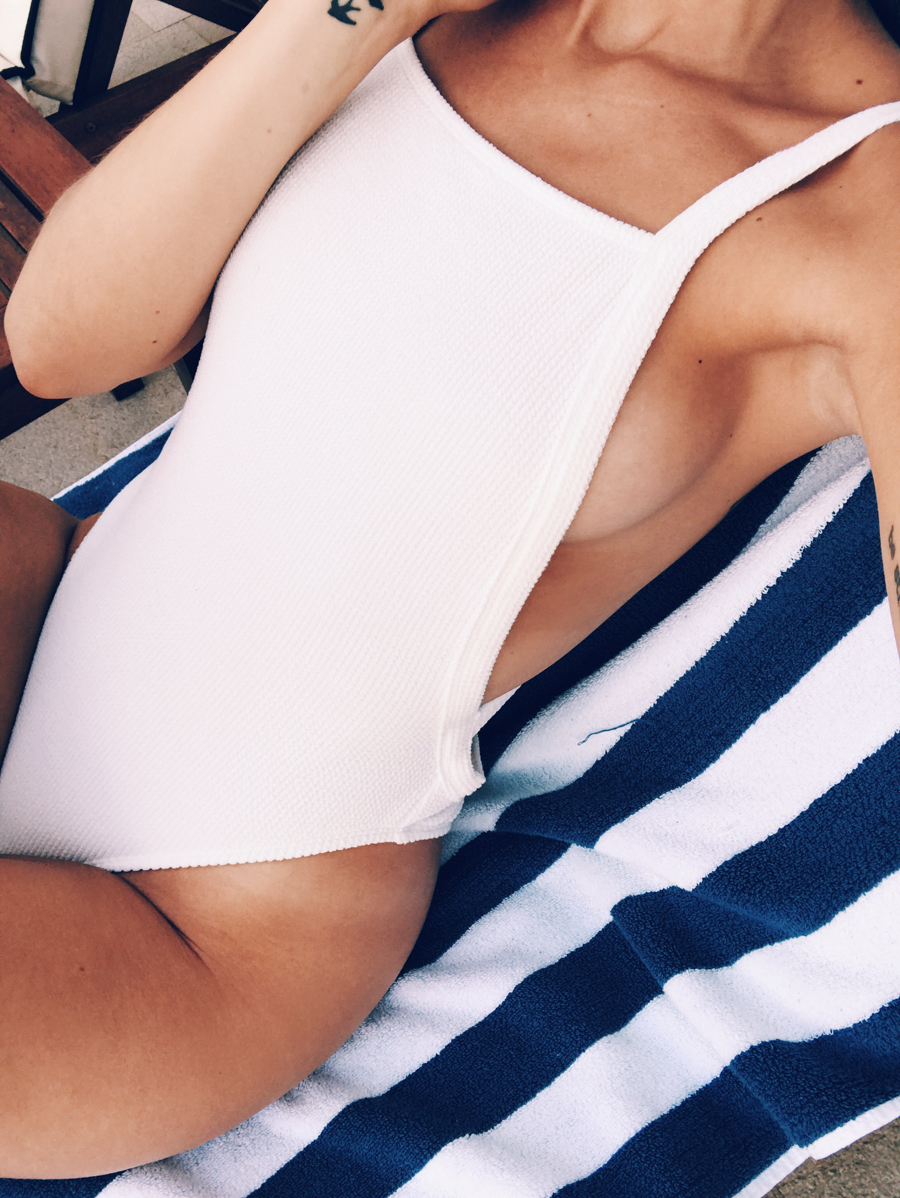 Min baddräkt hittar ni här (adlink!)
// You can find my swimsuit here (adlink!)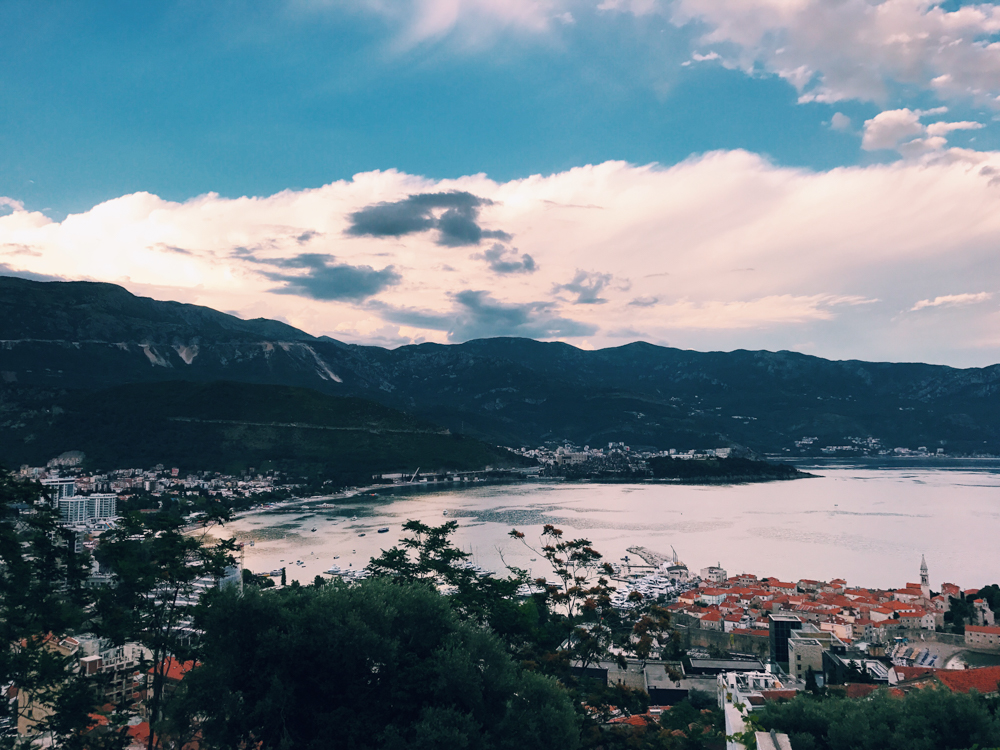 Utsikten från vår lägenhet, det här stället är så vackert!
Eftersom att vi åt så mycket till lunch, en väldigt sen lunch dessutom, så var det ingen som orkade anstränga sig för middagen. Så det blev bröd, salami, ägg, grönsaker och oliver till kvällsmat. Sedan låg vi och läste serietidningar och böcker innan vi alla somnade! Nu kom Ines och Daniel över till vår lägenhet, vi tänkte hänga här vid vår pool fram till lunch och sedan gå ner och äta på något trevligt ställe. Ha en fin söndag hörrni! (PS. Tog bort inlägget innan. Tack för att ni får mig att tänka till!)
// The view from our apartment, this place is so beautiful!
Since we had so much for lunch, and a very late lunch, none of us had the energy to set up a dinner. So we had bread, salami, eggs, vegetables and olives for dinner. Then we read comics and books before we all fell asleep! Ines and Daniel just got to our apartment, we're gonna hang out here by our pool and then go down and have lunch a nice place. Have a lovely Sunday everyone! (PS. I deleted my previous post. Thank you for making me think!)