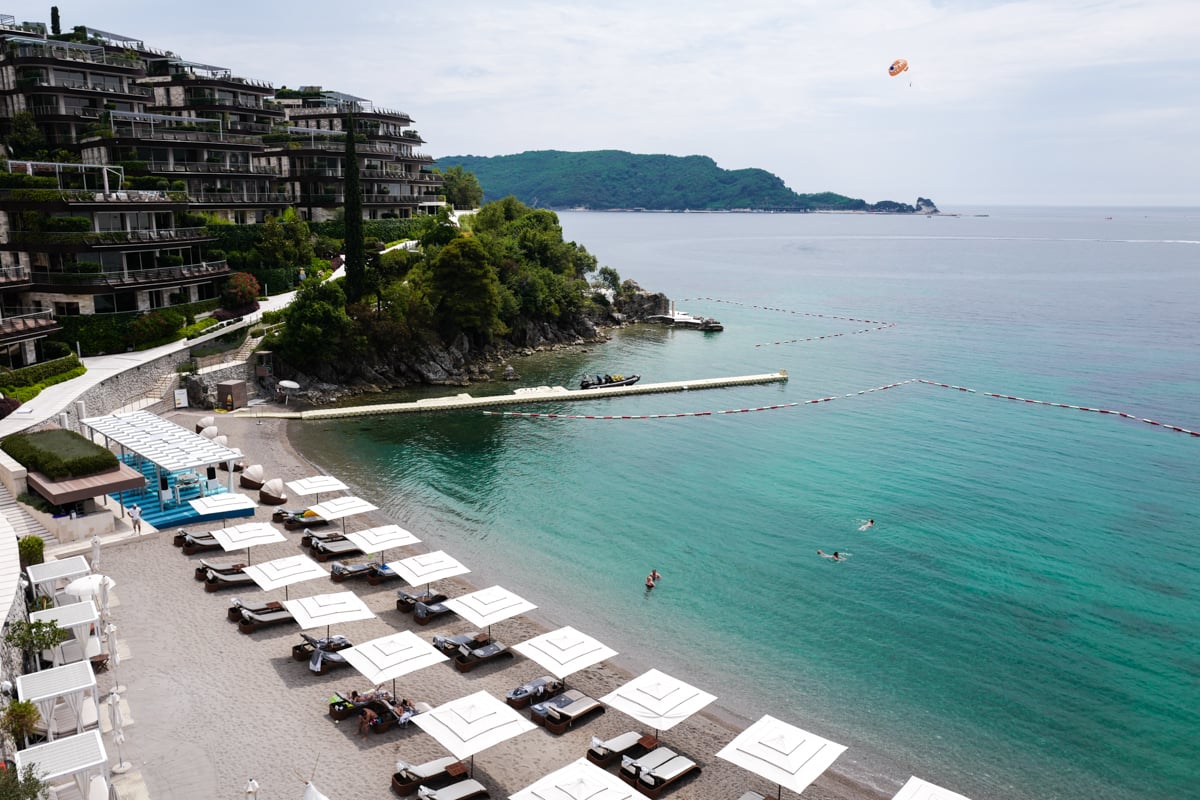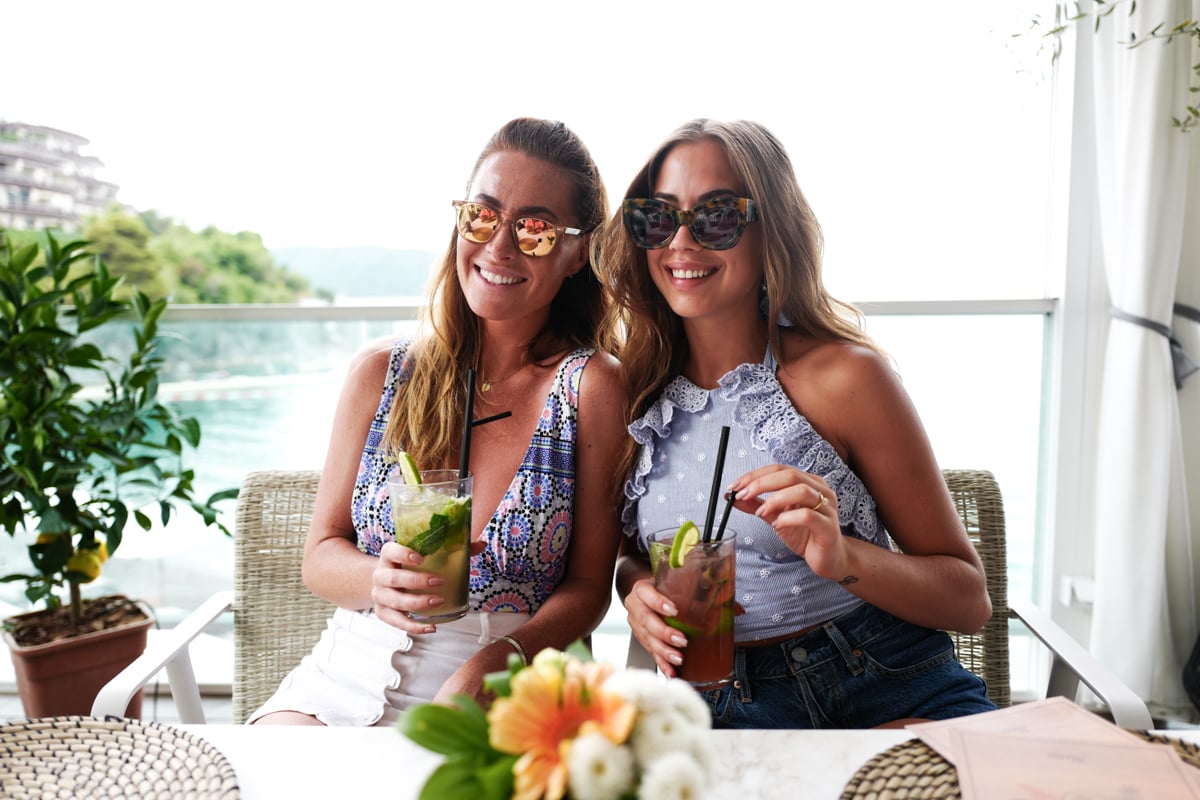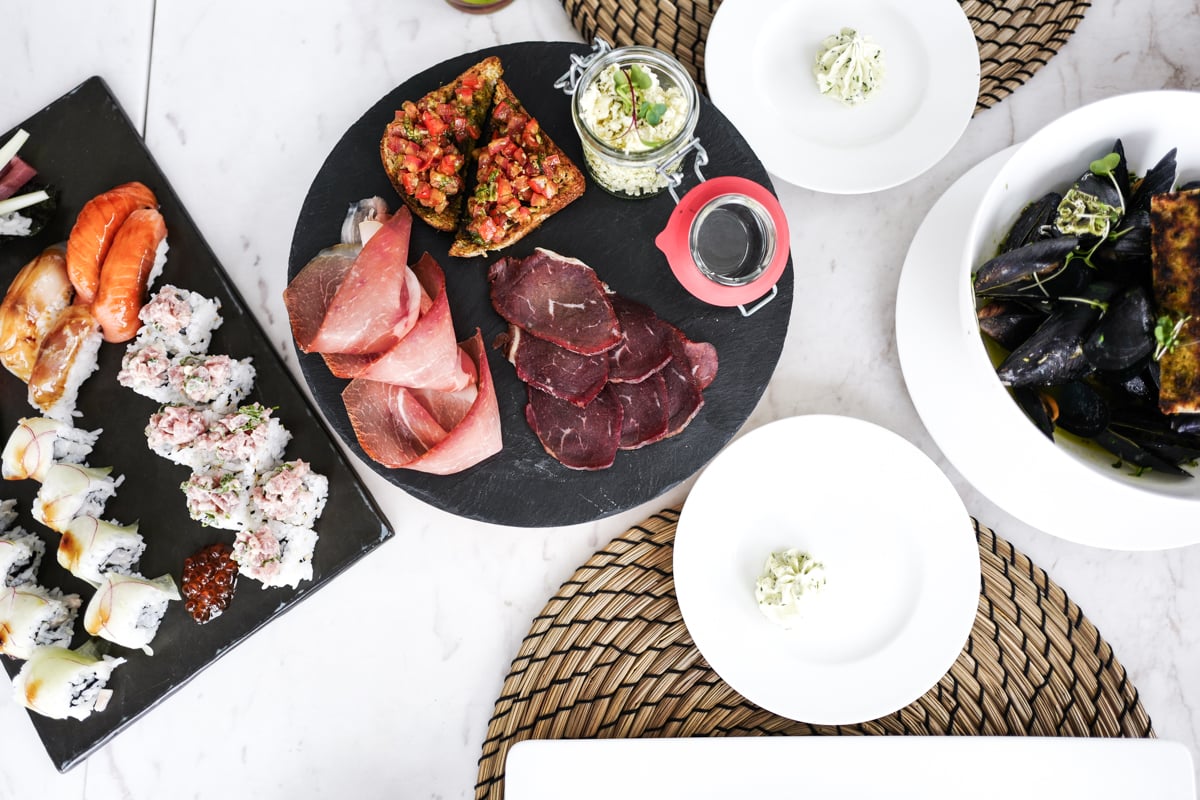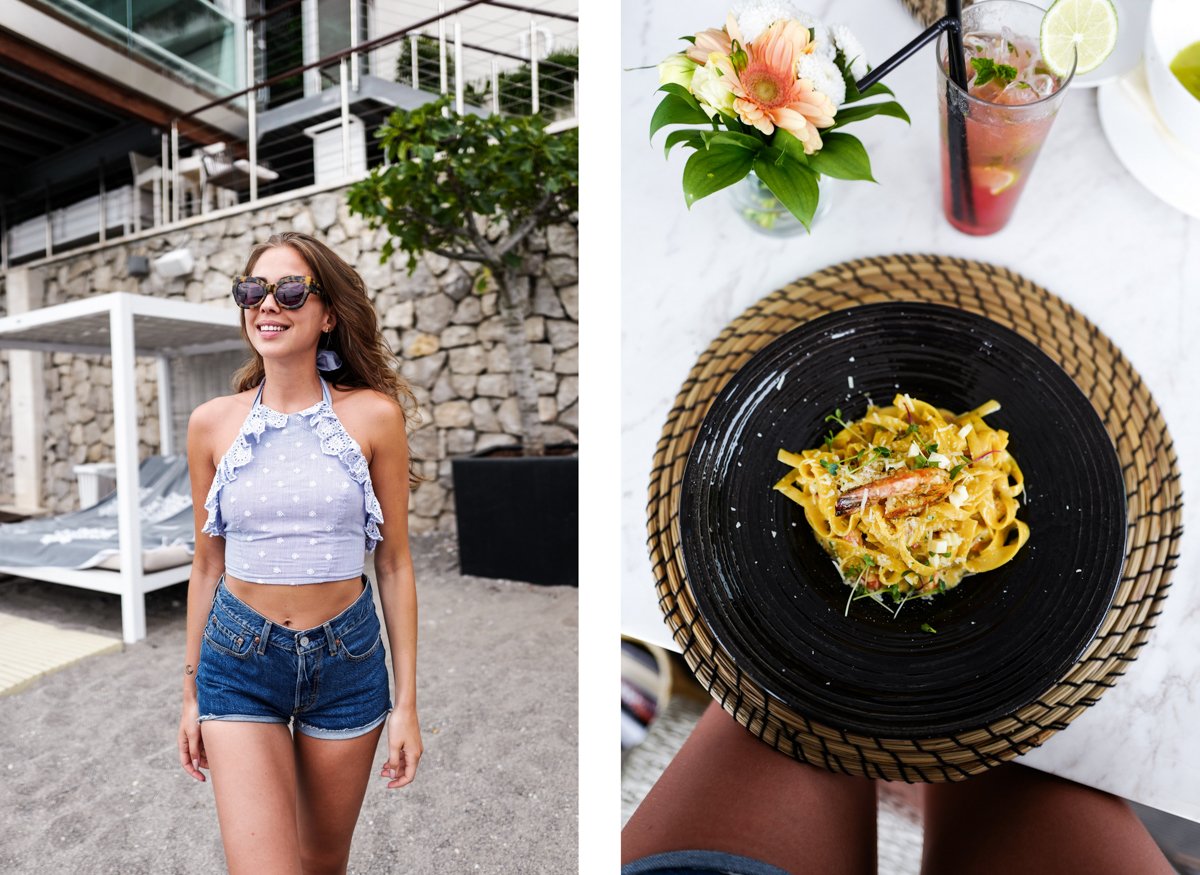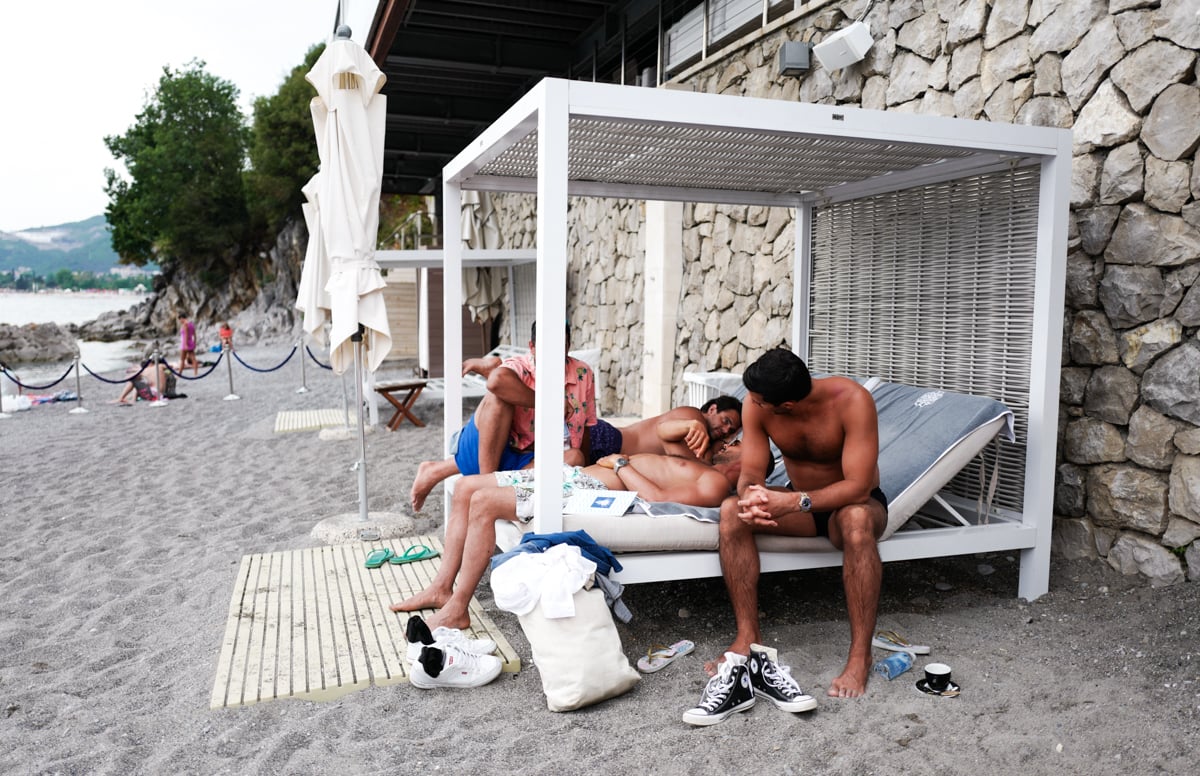 I'm wearing top from H&M, swimsuit from Tommy Hilfiger, shorts from Levi's.
Igår hade vi inte mycket sol här i Budva, men vi hade en väldigt bra dag ändå! :-) Först gick jag och Ines och shoppade med tjejerna och sedan hämtade grabbarna upp oss och så åkte vi till Dukley Beach Lounge där vi hade bokat in en lunch. Jag och Aleks har varit där en gång innan så vi visste vilken god mat vi hade att vänta oss (även om inget slår pljeskavica från grillen där vi käkat varje dag hehe). Först delade vi på en massa förrätter och sedan åt jag en räkpasta med mozzarella. Och så lite strawberry mojitos på det! Efter lunchen däckade vi alla i solbäddarna och på kvällen gick vi ut och dansade en sväng.
Idag har vi haft sol och vi har solat och badat och ätit glass. Ines och Daniel åker hem imorgon (vi åker hem på söndag) så nu ska vi grilla och umgås hela kvällen!
// We did not have much sun in Budva yesterday, but we still had a very nice day! :-) First Ines and I took the girls for shopping, and then the boys picked us up to go to Dukley Beach Lounge where we had booked a lunch. Aleks and I have been there once before so we knew what amazing food to expect (even though nothing can beat the pljeskavica we eat from the grill every day hehe). First we shared a bunch of starters and then I had a shrimp pasta with mozzarella. And some strawberry mojitos on top of that! After lunch we all fell asleep in the sunbeds and in the evening we went out dancing. 
Today was sunny so we we've been tanning and swimming and eating icecream. Ines and Daniel are going home tomorrow (we're leaving on Sunday) so we're gonna have a little bbq and hang out now!