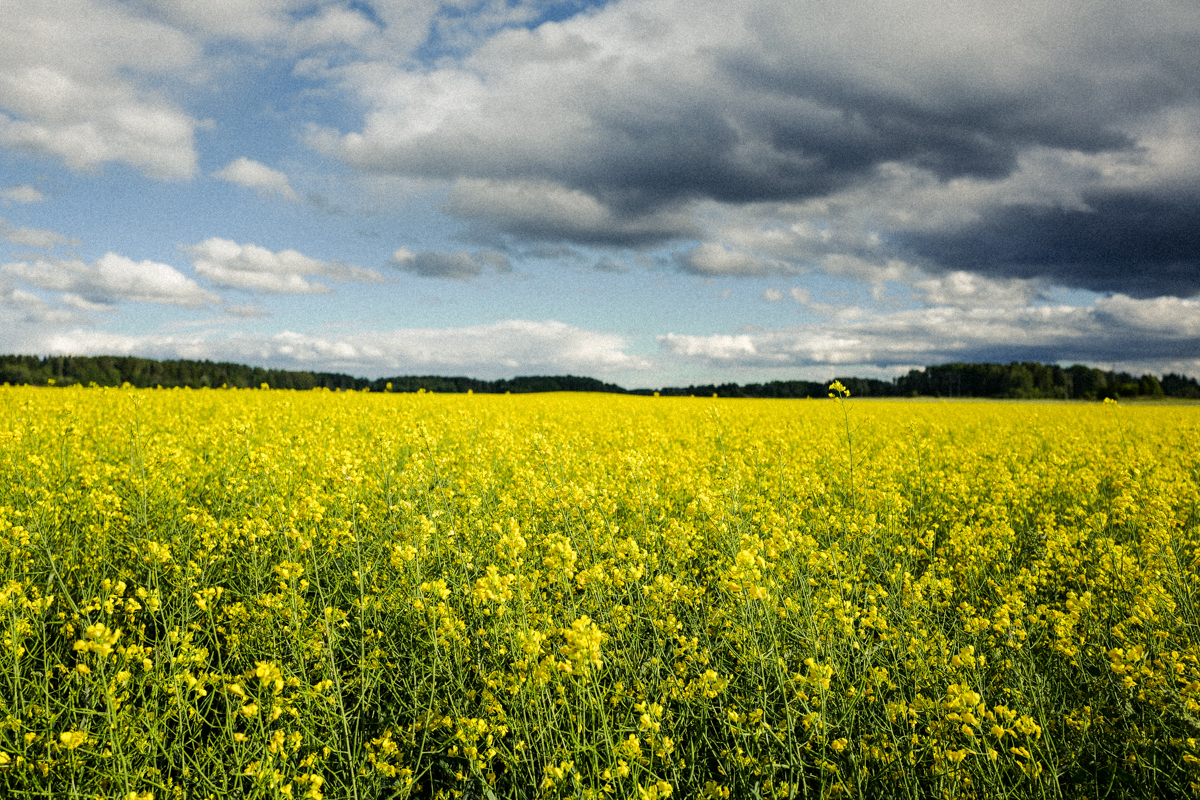 Efter frukost imorse hoppade jag och min syster in i bilen och körde mot vårt happy place. Ett ställe jag inte besökt på 18 år – nämligen Herräng.
När vi var små både mormor och morfar i ett rött hus ute i Herräng. Det finns en bild på mig och mormor utanför huset när jag bara är en liten bebis, så från dess till att jag var 8 år, tillbringade vi alla våra somrar och ibland även vinterloven hos mormor och morfar ute i Herräng. Det fanns inget bättre än att åka till Sverige och hälsa på mormor och morfar. Jag har inte många lyckliga minnen från min barndom. Eller nej det var fel att säga, jag har en hel del såklart, men när jag tänker tillbaka så tar de jobbiga minnena alltid över. Iallafall, mina lyckligaste minnen från min barndom är från just detta ställe.
// After breakfast this morning, my sis and I got in the car and drove towards our happy place. A place I haven't visited in 18 years – and that is Herräng.
When we were kids, our grandparents lived in a red house in Herräng. There's a photo of me and my grandma outside that house when I'm just a little baby, so from that time til I was 8, we spent all our summers and sometimes also the winter breaks at grandma and grandpa's in Herräng. There was nothing better than going to Sweden to visit grandma and grandpa. I don't have many happy memories from my childhood. Or that was wrong of me to say, I have quite some, but when I look back the tough memories takes over. Anyway, my happiest memories from my childhood is from this place.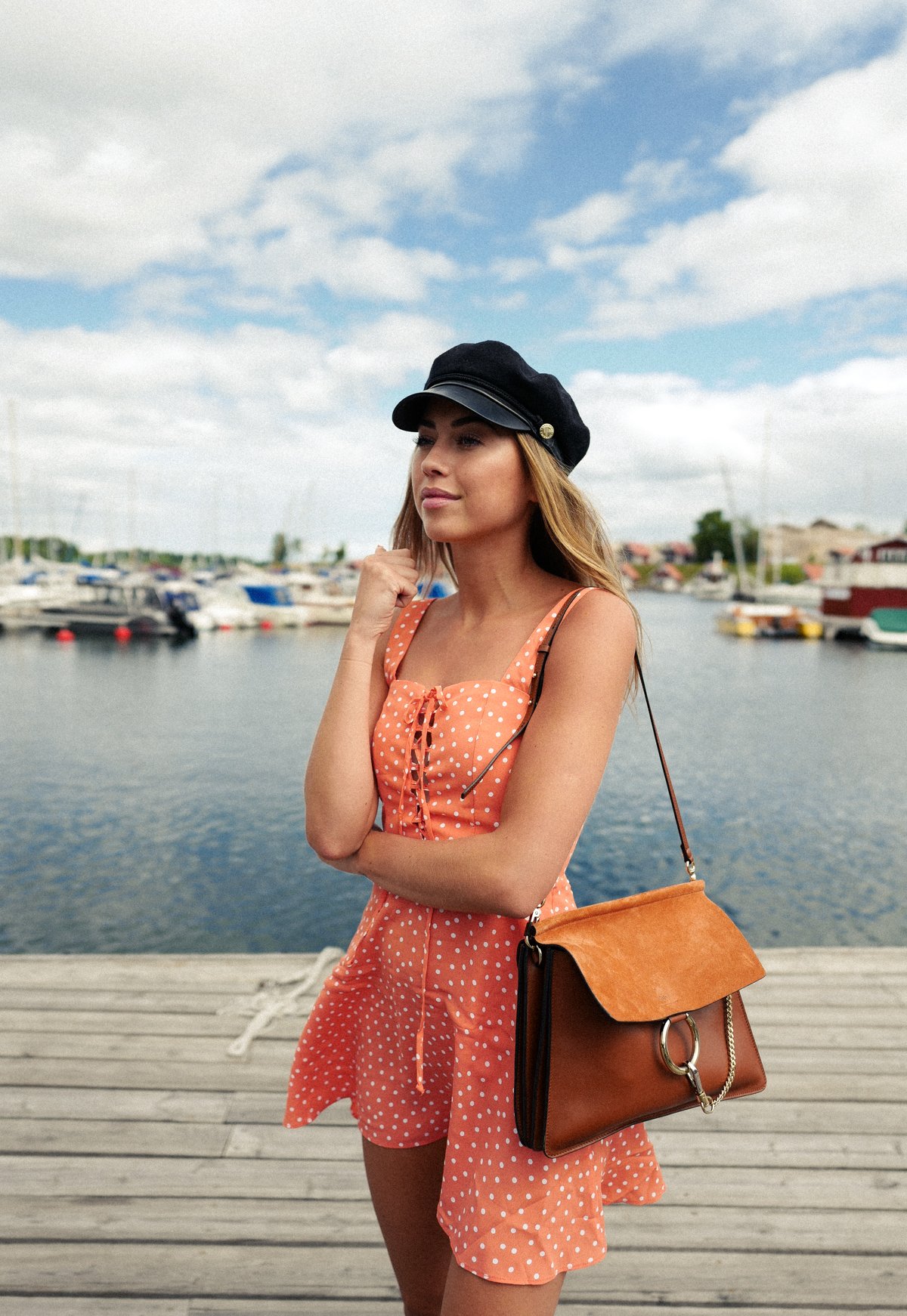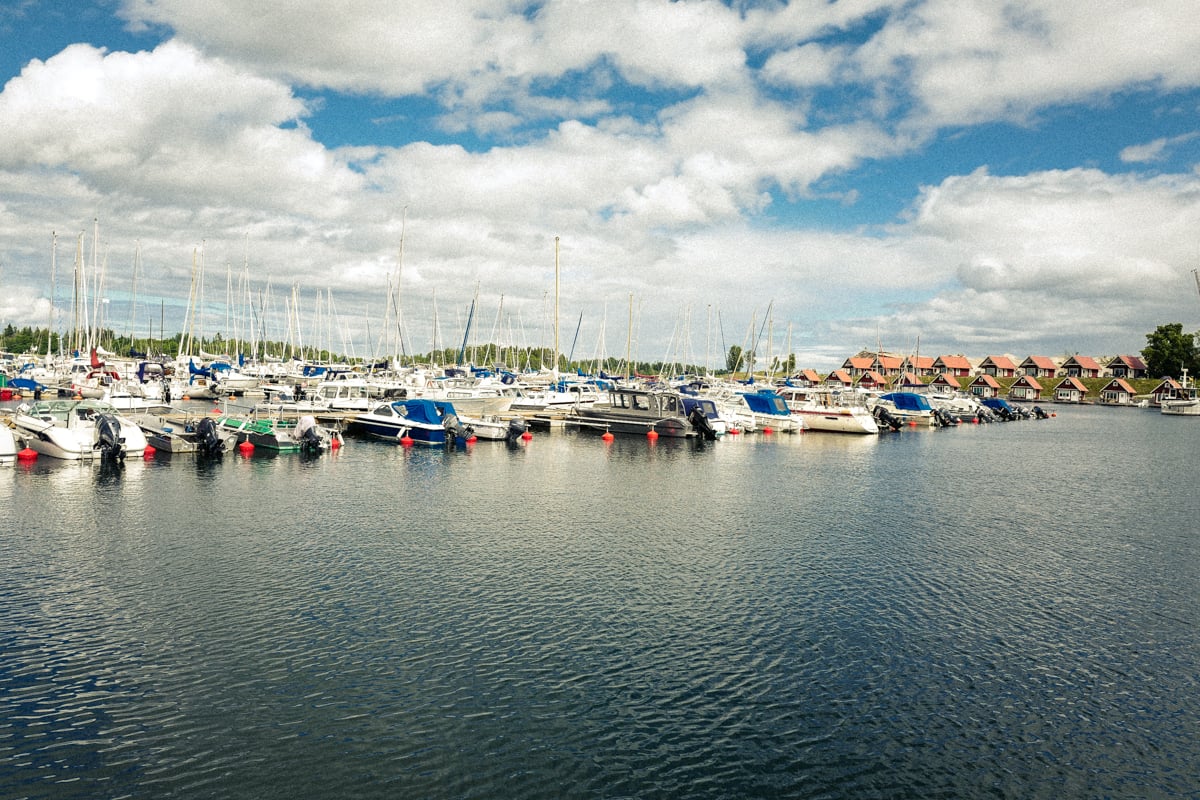 Det tog ungefär 1 timme och 40 minuter att köra dit (när vi var små kändes det som en evighet dock, och jag blev alltid åksjuk där i baksätet på morfars bil och fick spy i en påse haha) och när vi kom fram åt vi en lunch i marinan. Här brukade vi kolla på båtar, kasta sten i vattnet och använda duschrummet när vi skulle snåla på vattnet hemma i huset.
// It took about 1 hour and 40 minutes to drive there (it felt like forever when we were kids though, and I always got so car sick in the back of grandpa's car and had to throw up in a plastic bag haha) and when we arrived we had a lunch in the marina. Here we used to look at boats, throw rocks in the water and use the shower room when we had to save water at our house.
Det är så sjukt hur allt som kändes så stort när man var liten, nu är jättelitet. Den här gamla gruvan ligger nära vårt gamla hus och här brukade vi leka (dock kröp vi inte igenom staketet som vi gjorde nu hehe). Då var gruvan ENORM. Och rätt läskig.
// It's crazy how everything that felt so big when you were little, is now very small. This old mine is close to our old house and we used to play here (we didn't go through the fence like we did now though, hehe). Back then this mine was HUGE. And pretty scary.
Avstånden som då kändes svinlånga, visade sig bara vara ett stenkast bort. Jag minns att det var långt att gå och hämta posten, ett äventyr. Det var på andra sidan gatan, haha.
// The distances that felt really long back then, turned out to be very short. I remember that it was a long walk to go and get the mail, it was an adventure. It was on the other side of the street, haha.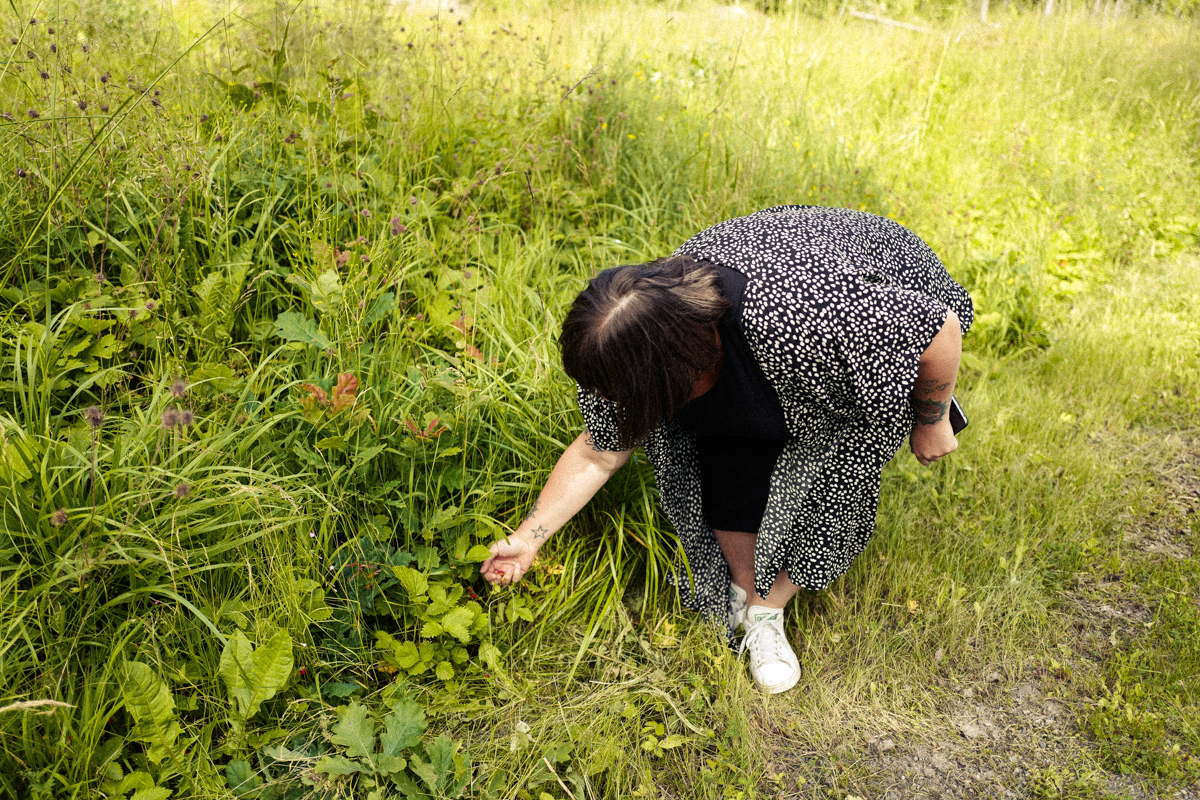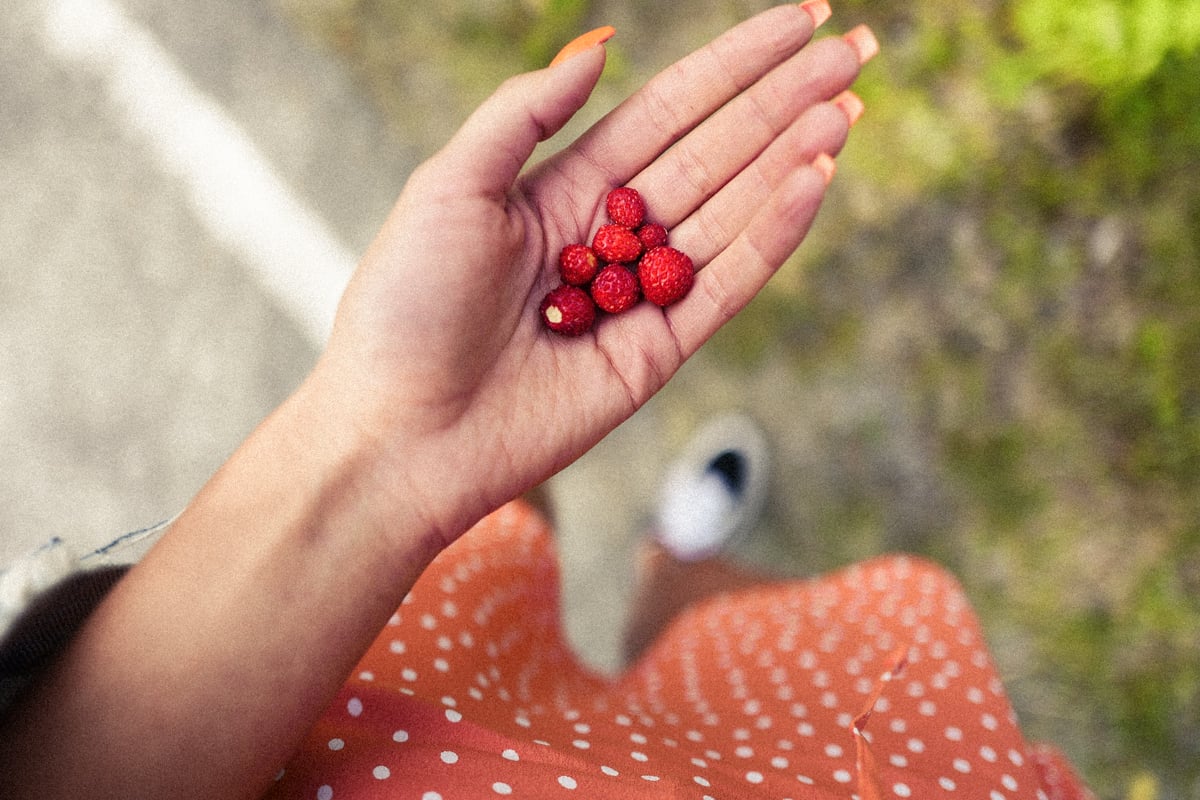 Längs vägen plockade vi smultron, precis som förr! Här brukade även jag och mormor gå på snigeljakt varje gång det hade regnat. Det innebar att vi gick och räknade sniglarna som hade kommit fram. :-)
// We picked wild strawberries along the road, just like we used to! On this road, grandma and I also went on snail hunt every time it had rained. It ment that we walked and counted the snails. :-)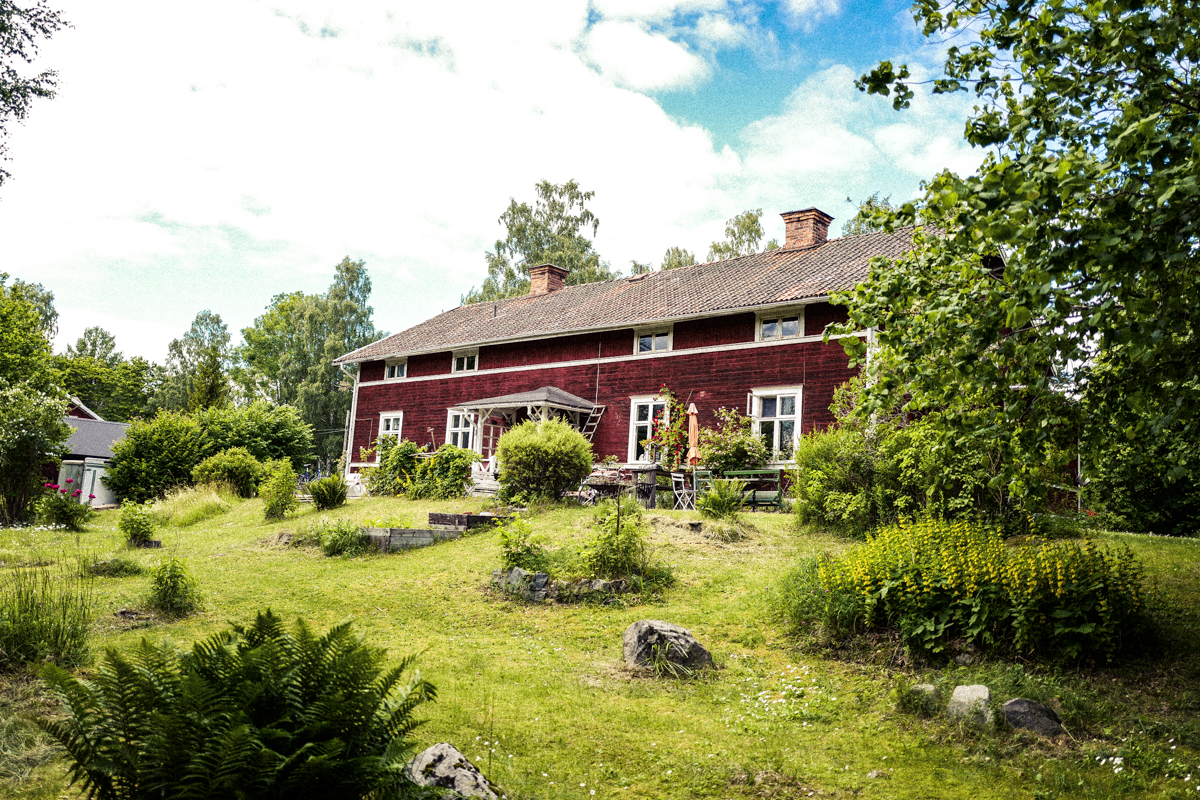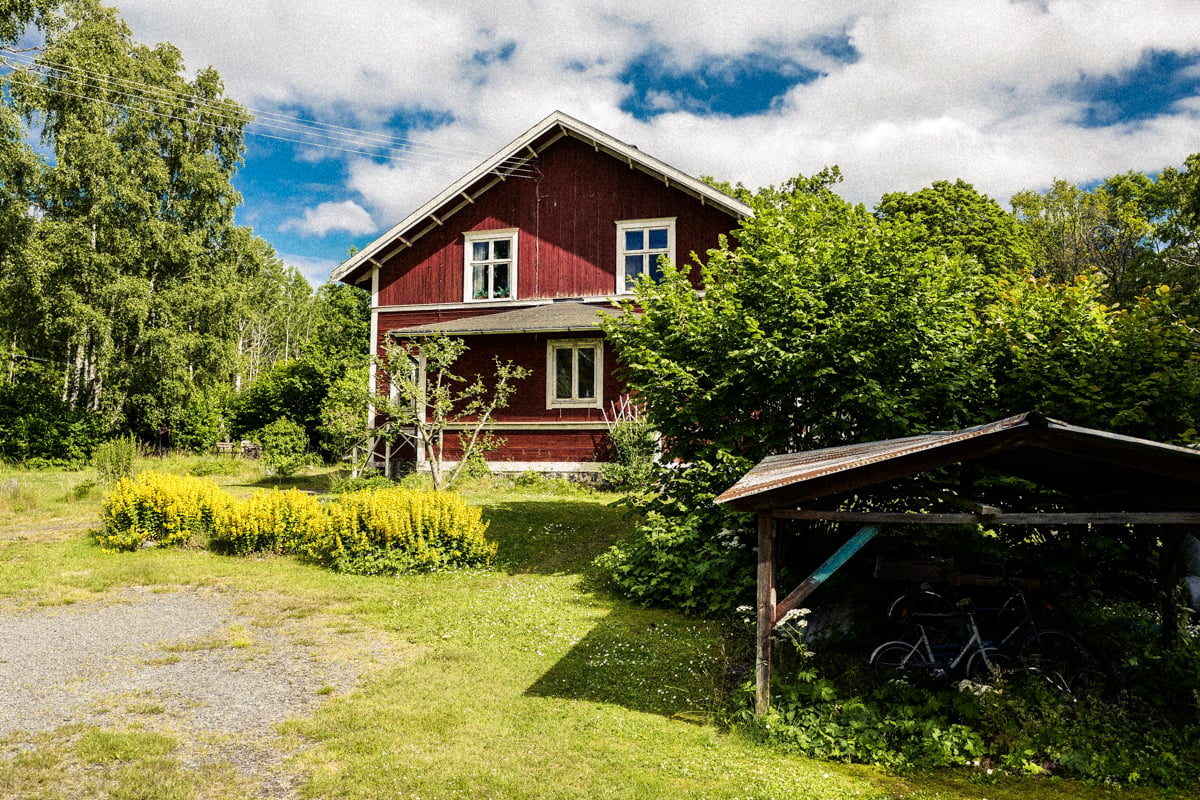 Och sen….. Huset!!!! Alltså ÅÅH! Vi samlade modet och ropade hallå. En av de som bor där nu var så snäll och lät oss gå runt och kolla. Vi fick till och med gå in och kika. Det kändes som att tiden hade stått still och plötsligt så mindes jag så mycket mer.
// And then…. The house!!! Oooooh! We gathered our courage and yelled hello. One of those who lives there now was so kind and let us walk around and check it out. We even got to step inside and look. It felt like time had been frozen and suddenly I remembered a lot more stuff.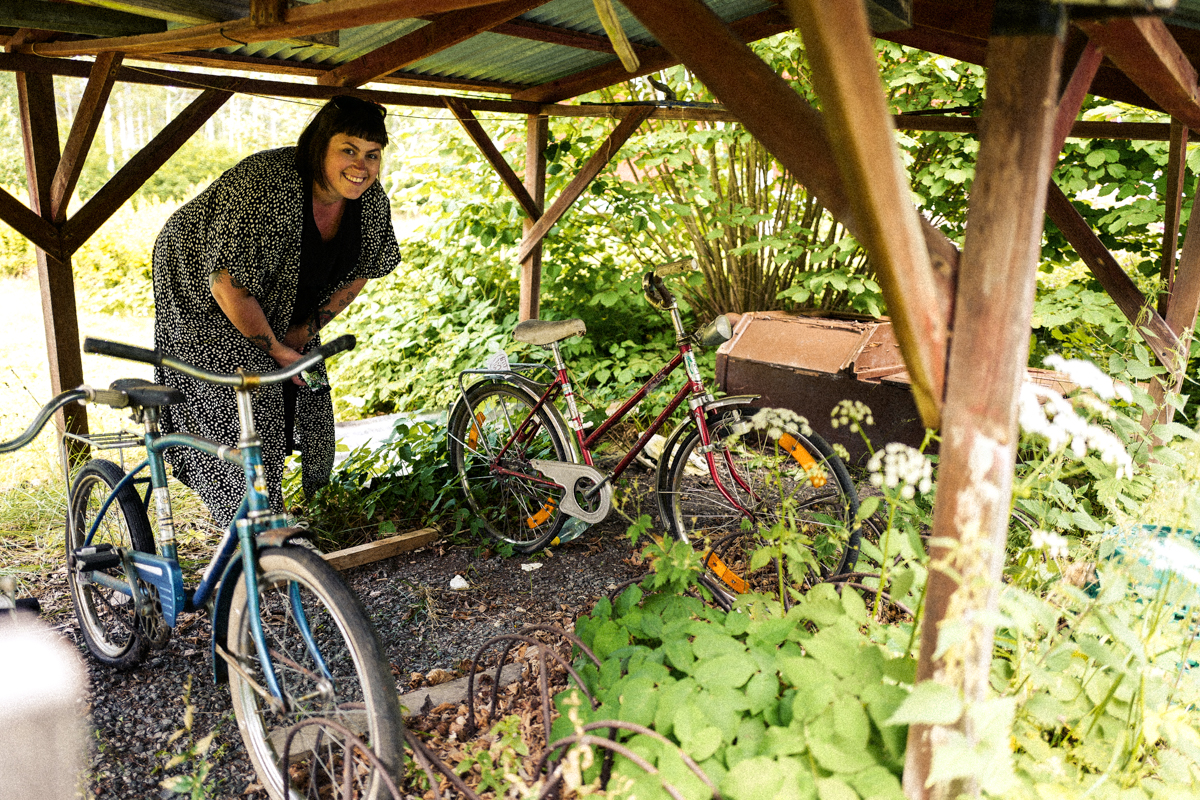 Vår gamla röda cykel var till och med kvar!! Haha!
// Our old red bike was even there!! Haha!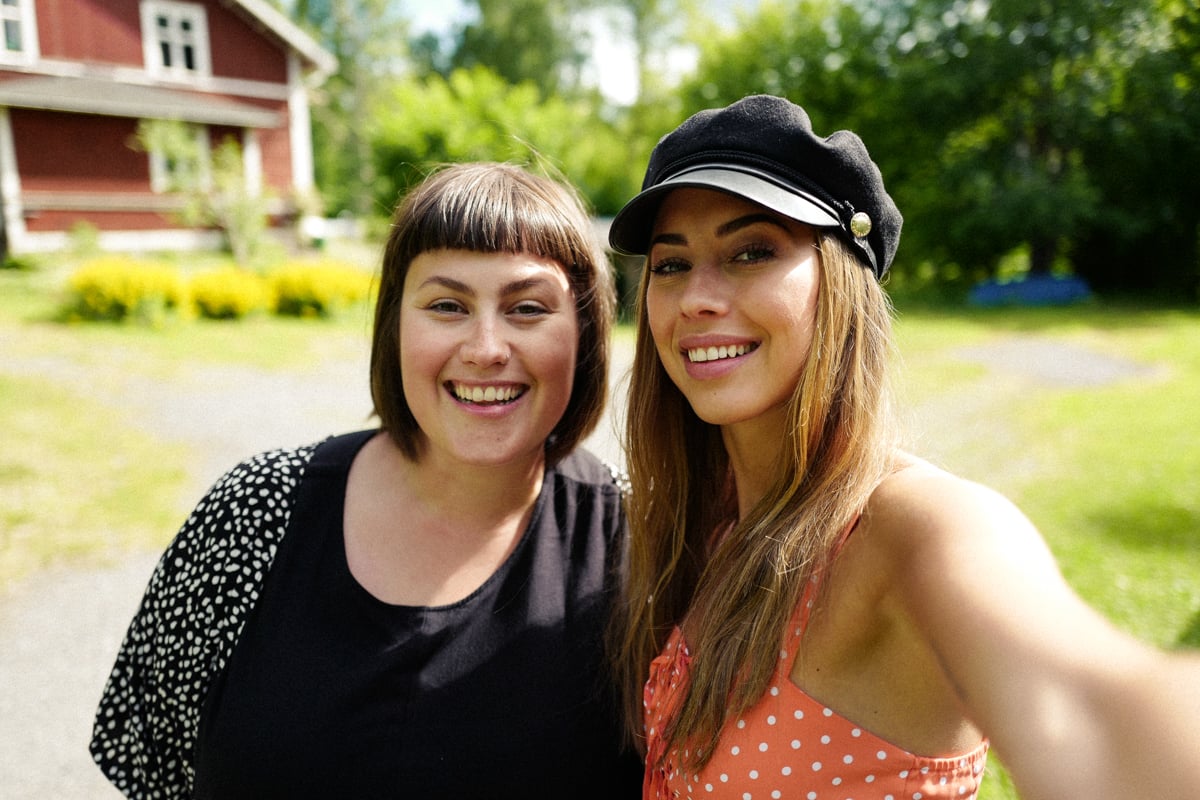 Min syster och jag! Så fina minnen vi har ihop från detta ställe. Synd att inte vår lillebror var med också. Han minns ingenting från Herräng, han är född 96 och de flyttade därifrån 99, men det hade ändå varit roligt att ha med honom.
// My sister and I! So beautiful memories we have together from this place. Too bad our brother wasn't with us today. He doesn't remember anything from Herräng, he's born 96 and they moved away from there 99, but it still would have been fun to have him there too.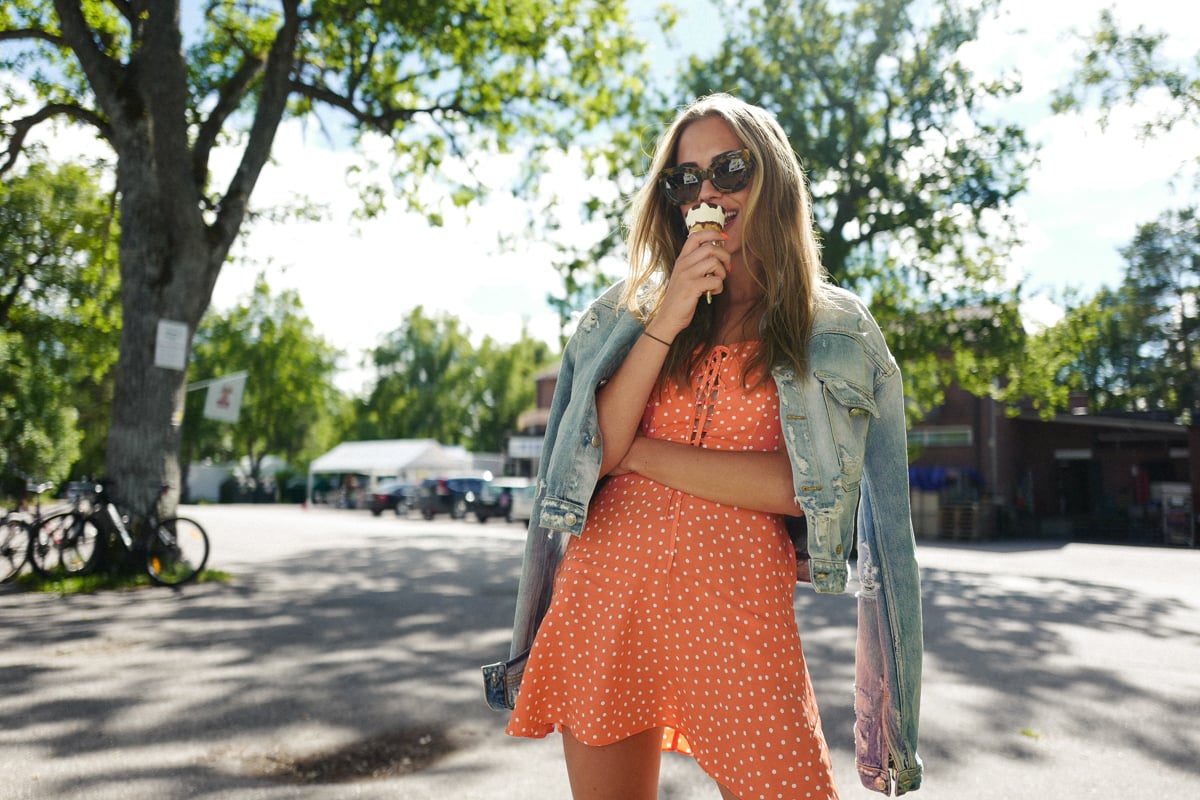 Vi avslutade med en glass i kiosken, där vi alltid köpte våra glassar. Och Tia-lotter. Men det hade de inte längre, haha. Innan vi körde tillbaka till Stockholm så svängde vi förbi badplatsen där vi brukade bada, men eftersom att det bara var 16 grader så blev det inget dopp. Lika bra, mormor var ju inte där så vi kunde ändå inte simma mellan hennes ben som en tunnel. ;-)
Så fin dag.
// We finished the day with an icecream in the little store, where we always bought our icecreams. And lottery tickets but they didn't have that anymore, haha. Before we drove back to Stockholm, we stopped by the beach where we used to swim, but since it was only 16 degrees we didn't jump in. Which was fine, cause grandma wasn't there so we couldn't swim between her legs like a tunnel anyway. ;-)
Such a beautiful day.