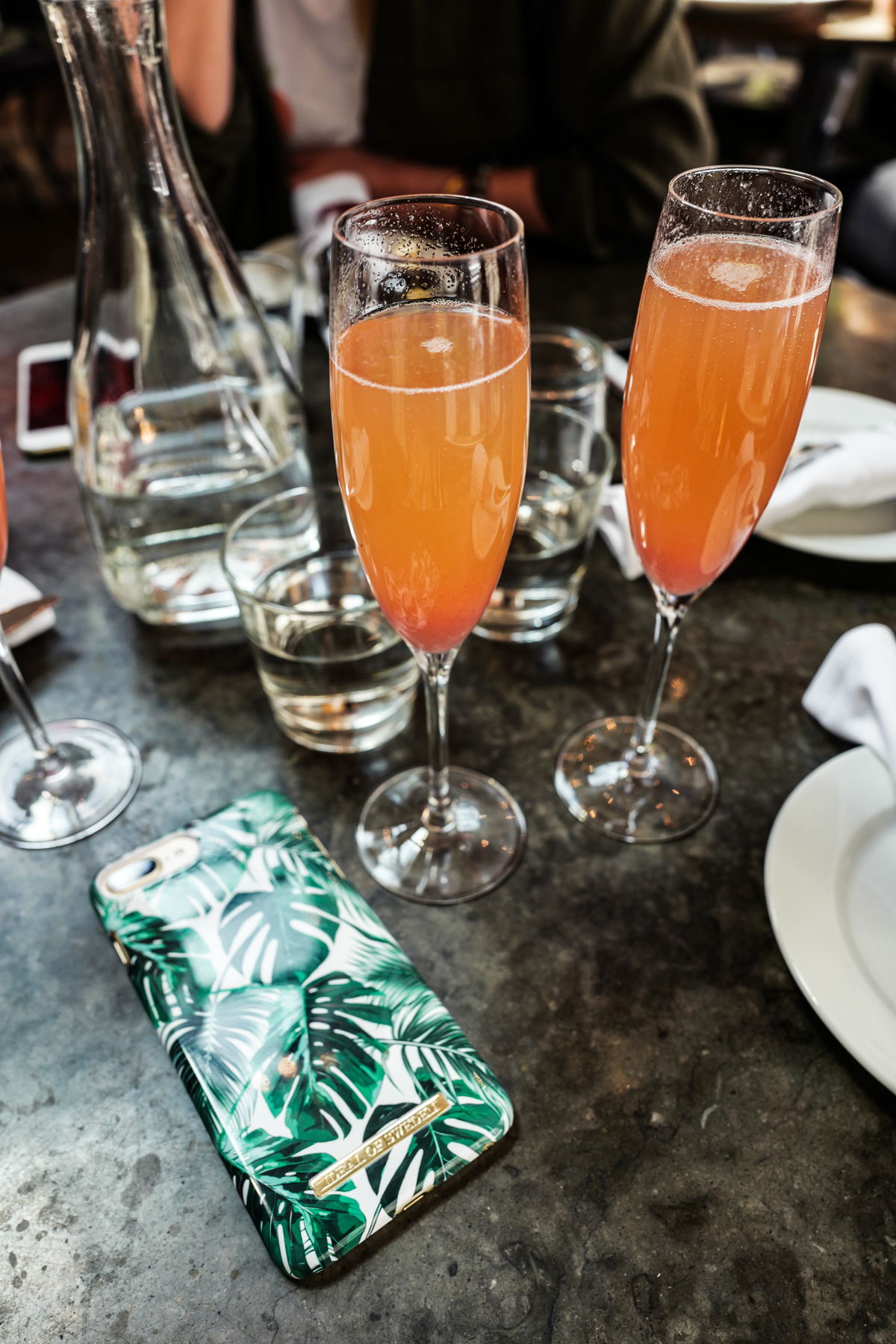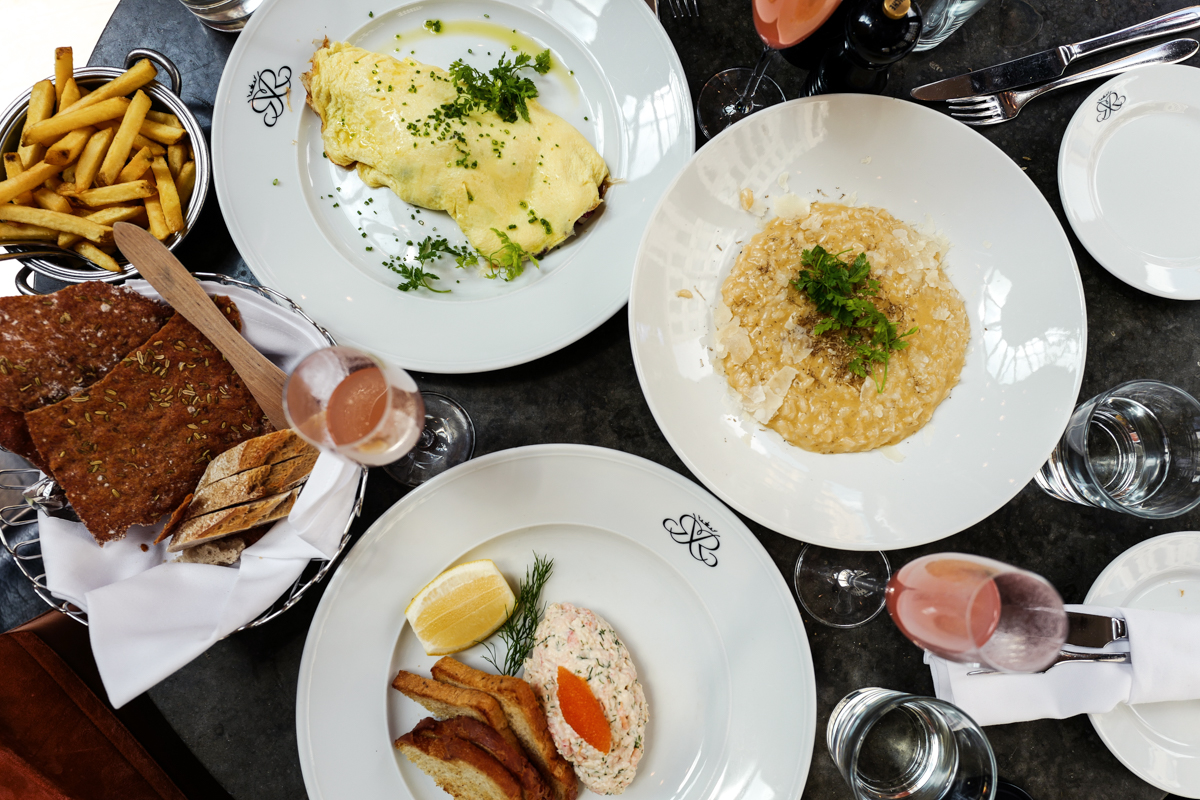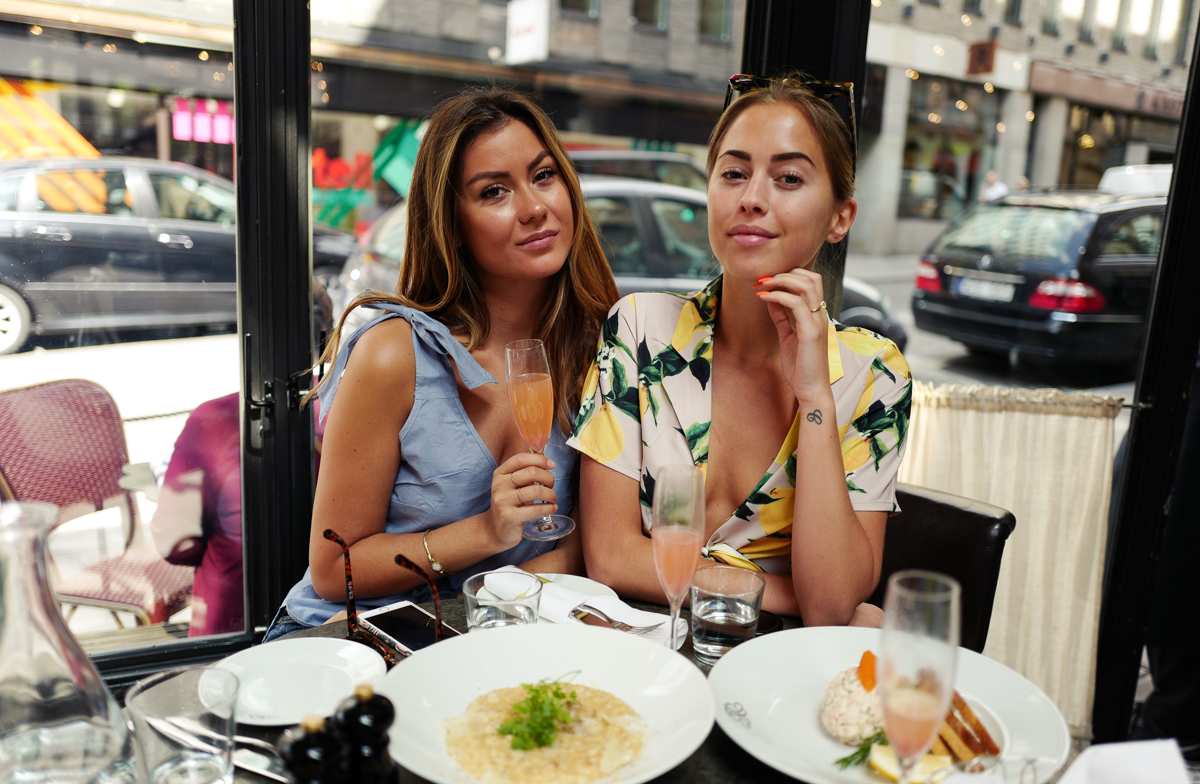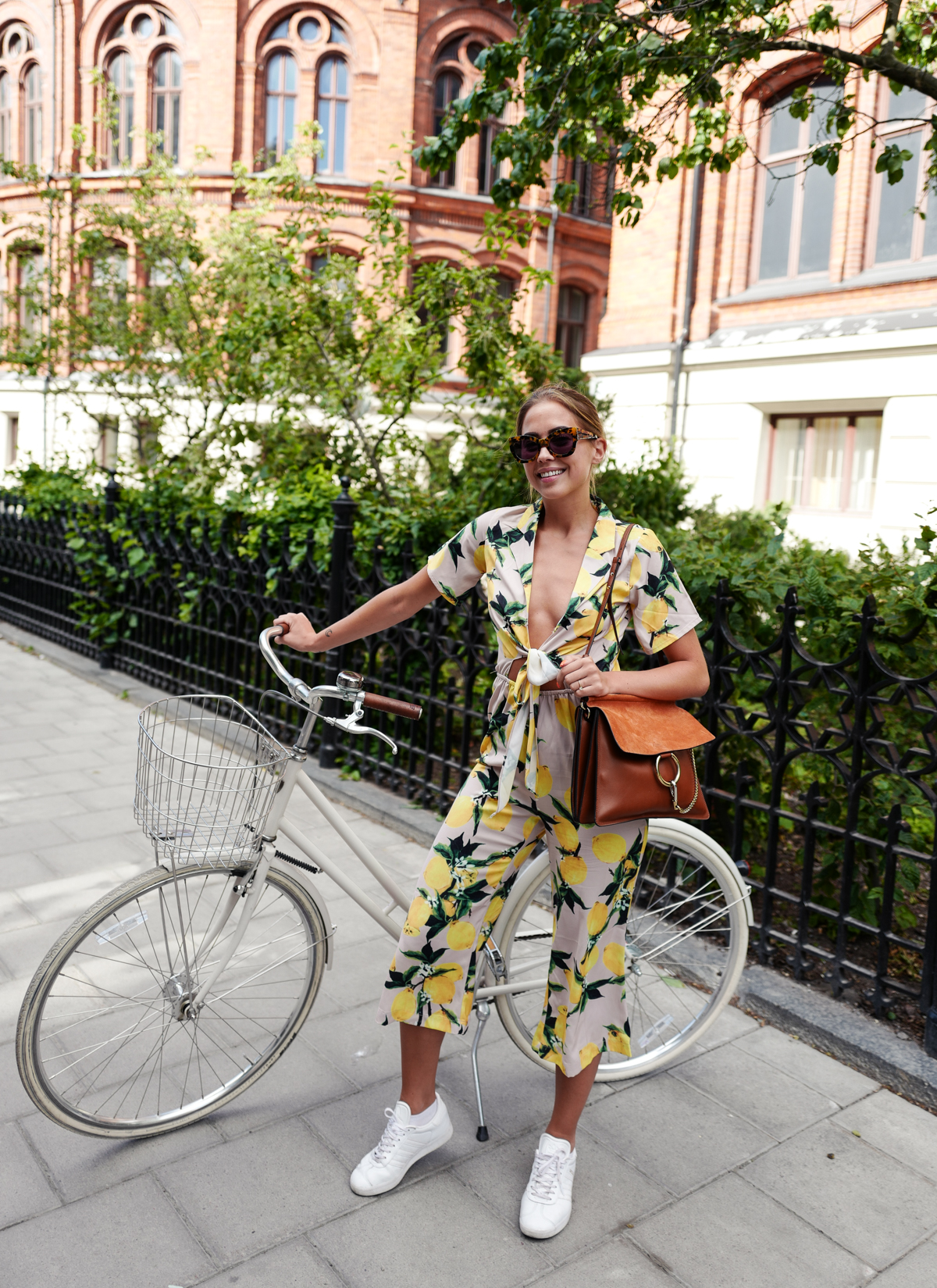 Today's brunch! My cute playsuit is from Aéryne. 
Idag hade jag och några av tjejerna bokat in en brunch! En av dem försov sig dock, och den andra hade tagit fel på datumet och trodde det var imorgon…..hahaha. Så det blev bara jag, Dani och Kickan. Men mysigt hade vi! Vi drack bellinis och delade på omelett, toast skagen och tryffelrisotto på Riche. Och så gino till efterrätt. Mums. Efteråt gick vi på stan en sväng, satte oss i solen och drack varsin cola och sedan mötte jag upp Aleks som också var ute med sin cykel. Älskar att cykla i stan, speciellt nu när vi bor inne i stan också. Det är det bästa!!
På eftermiddagen har vi suttit på vår soliga balkong och fixat lite bröllopsgrejer och nu är det snart dags för middag. Jag känner mig fortfarande inte helt frisk så hela helgen blir lugn för mig.
// Me and some of the girls had booked a brunch today! One of them overslept though, and the other one thought it was tomorrow….hahaha. So it was just me, Dani and Christina. But we had a very nice time! We had beelines and shared omelett, toast skagen and truffle risotto at Riche. Plus gino for dessert. Yummy. Then we took a little stroll down town, sat in the sun and had a coke and then I met up with Aleks who was also out on his bike. I love riding my bike in the city, it's the best thing ever!! 
In the afternoon Aleks and I have been sitting out on our sunny balcony fixing some wedding stuff, and now it's almost time for dinner. I still feel a bit sick so this whole weekend will be very chill.