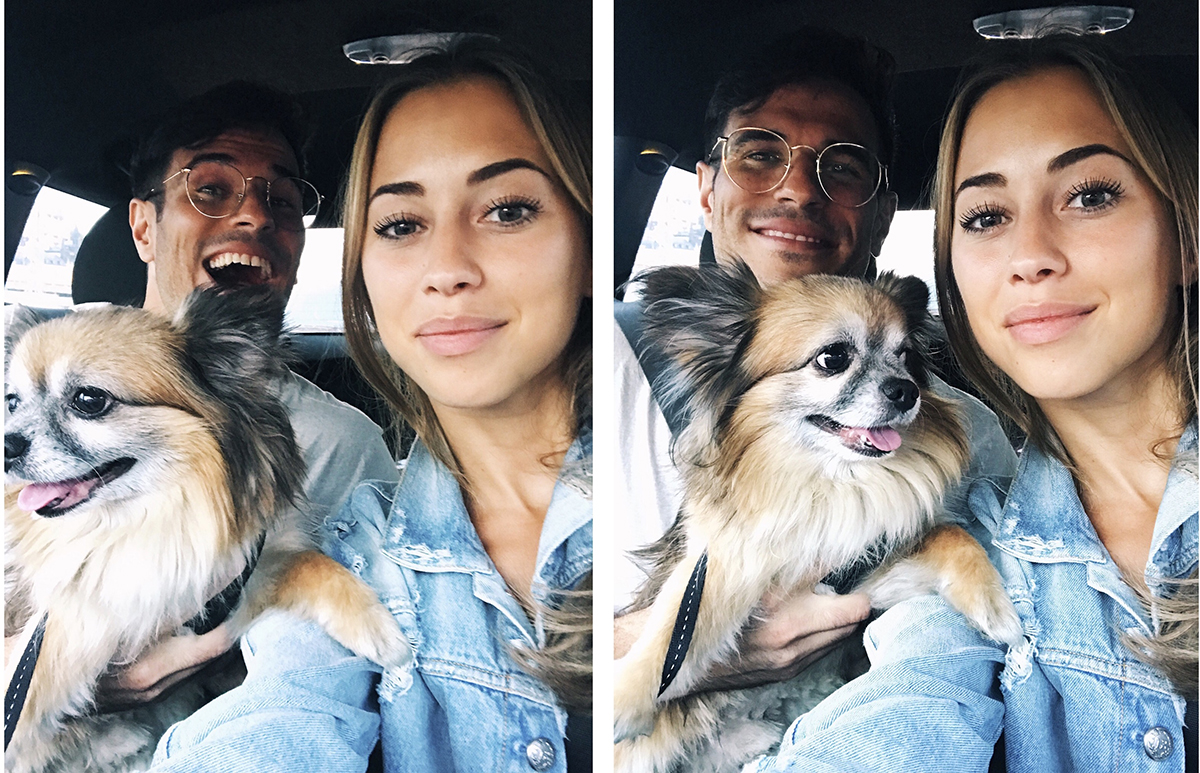 In the car on our way to work! I usually take my bike or walk but we had to bring some stuff to the office today. (EDIT: this was actually from Thursday haha, sorry guys we wanted to keep the wedding private from media etc…)
God morgon bloggen! Kom precis till kontoret och ska snart hoppa in i ett möte. Idag blir sista ordentliga jobbdagen för mig innan smekmånaden så att jag sedan kan "koppla av" (dvs försöka fixa allt som är kvar) de resterande dagarna och göra mig redo för the big day. :-) Förutom jobb idag så ska jag även möta upp Madde på en lunch! Vi hade tänkt sätta oss i solen någonstans, men det ser ut att börja regna snart. Hoppas det spricker upp!
Ha fin fin fredag så hörs vi lite senare. Puss!
// Good morning guys! I just arrived to the office and I'm gonna jump into a meeting soon. Today is my last work day before our honeymoon, so that I can take the days that are left and "relax" (meaning: fix everything that we haven't fixed yet) and get ready for the big day. :-) Except for work today I'm also gonna meet up with Madde for a lunch! We were planning on sitting out in the sun somewhere, but it looks like it's gonna rain soon. I hope the sun will come out!
Have a lovely Friday babes. xx