OUR WEDDING DAY – FIRST LOOK PT I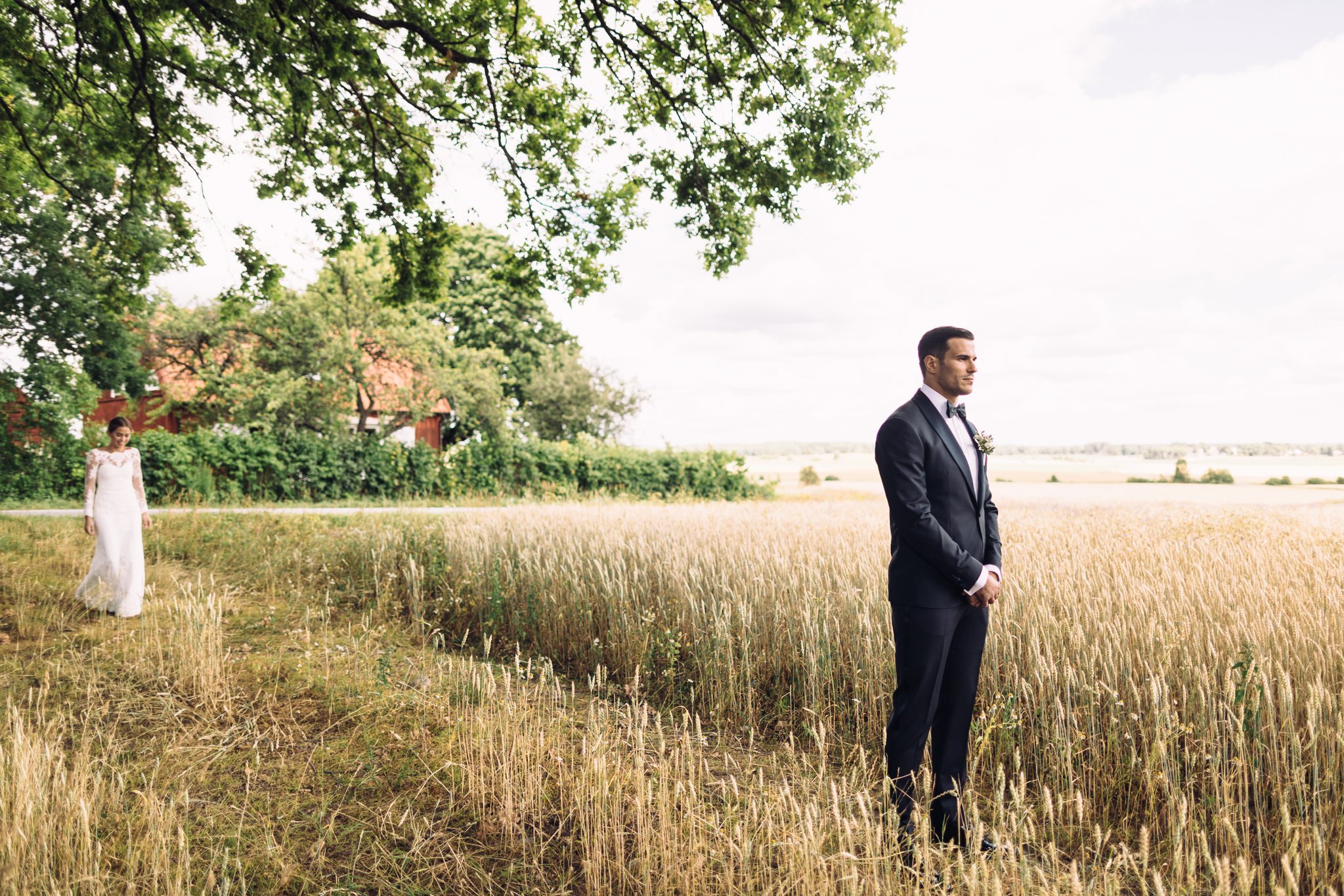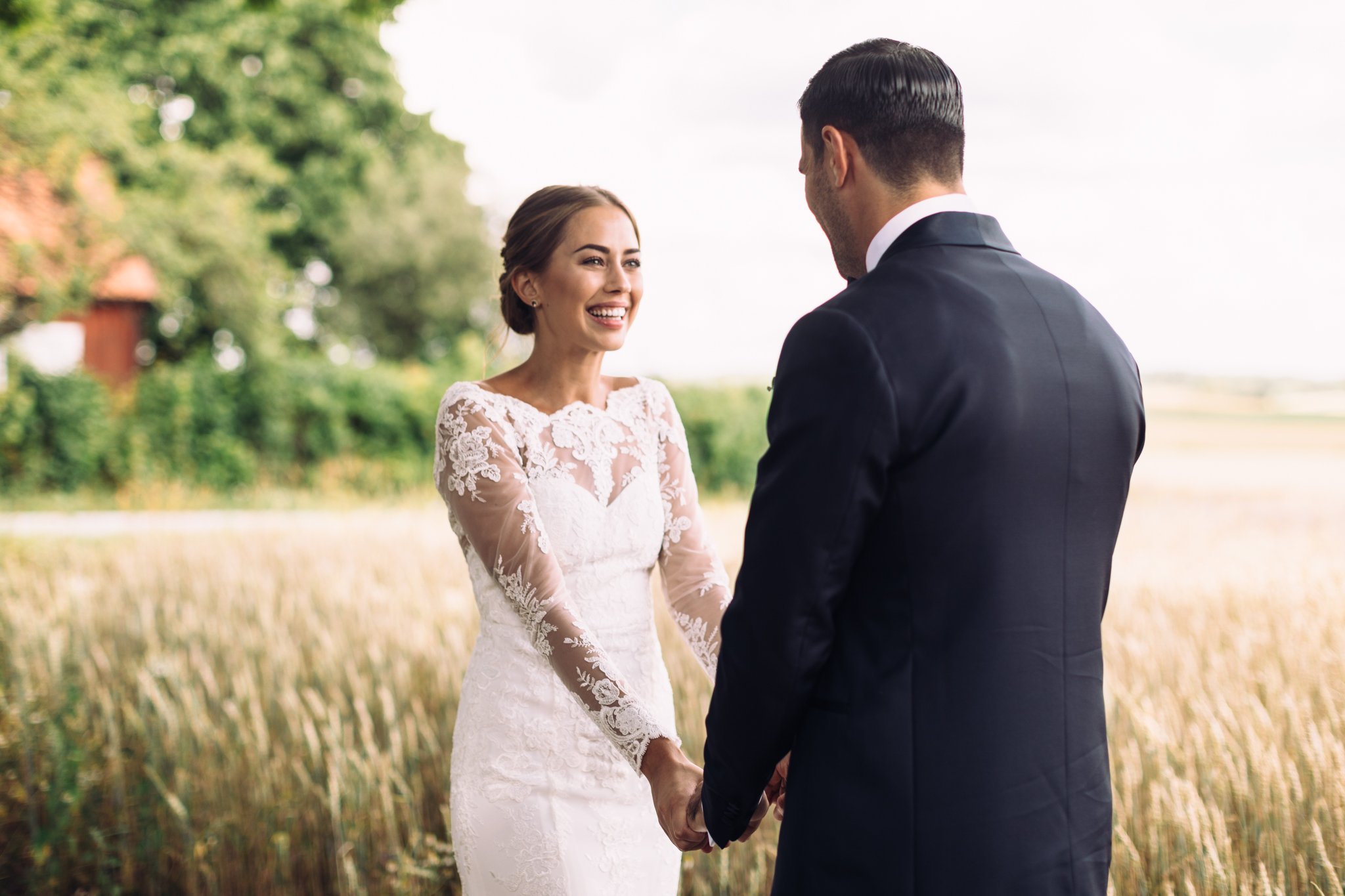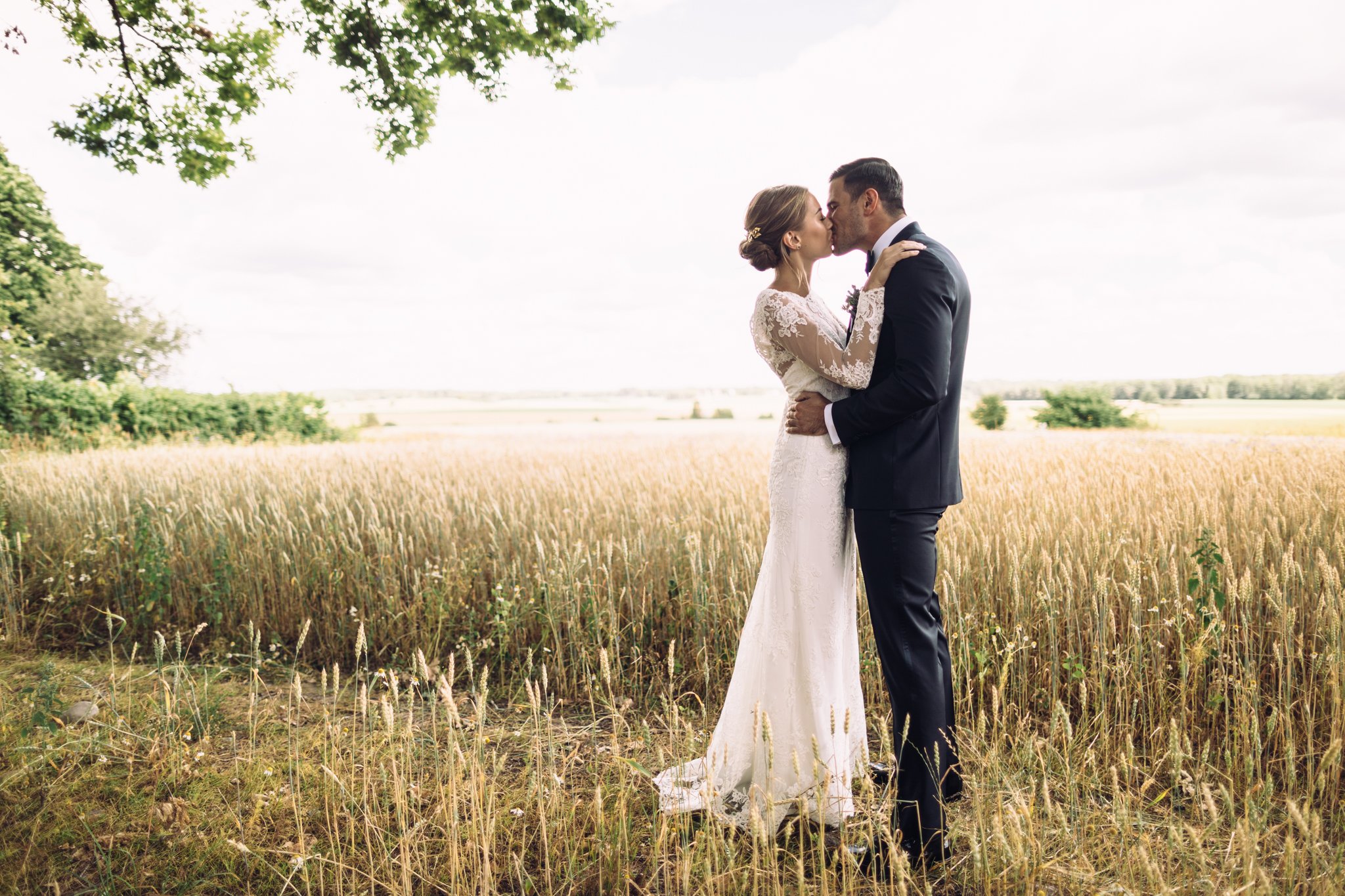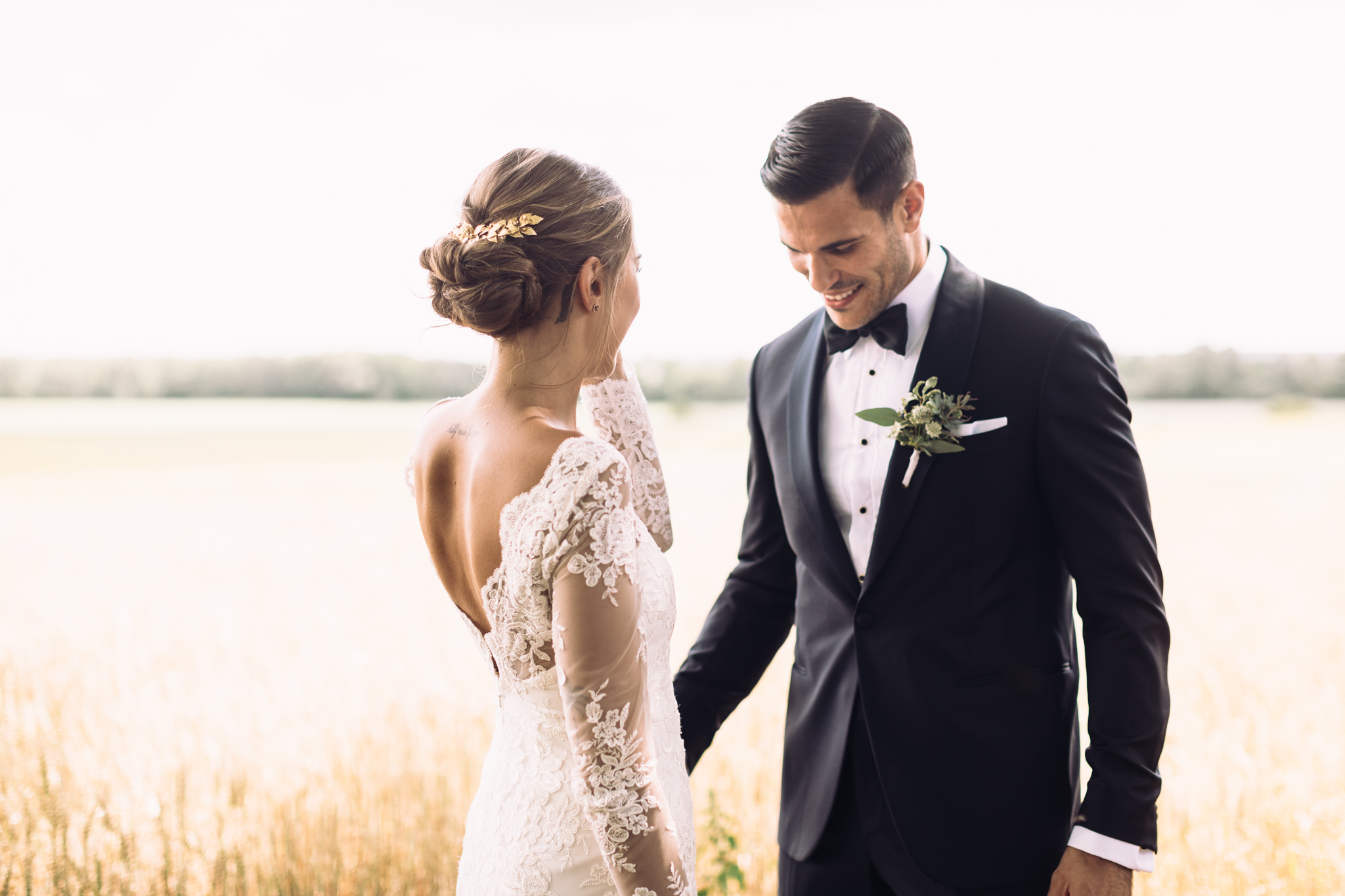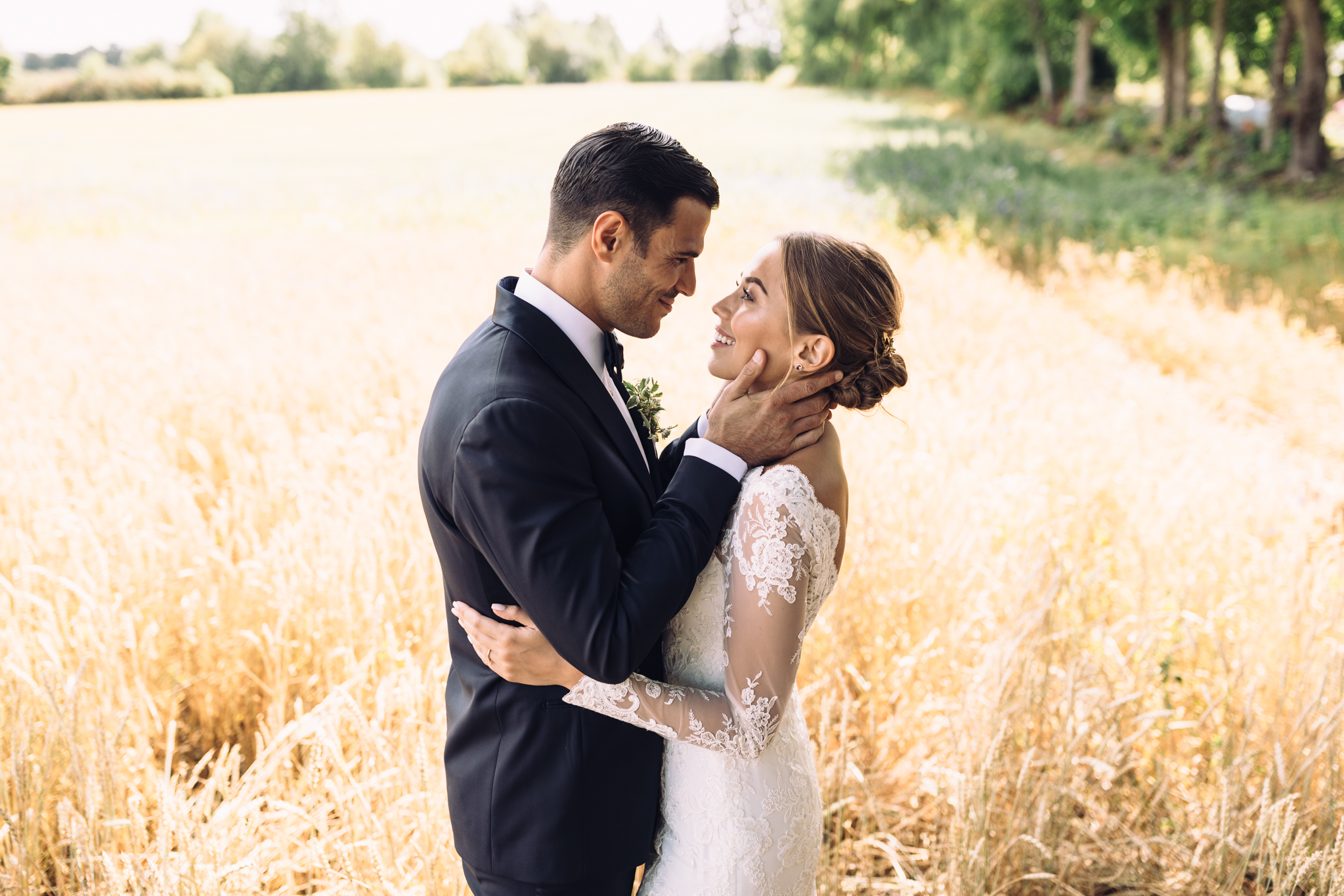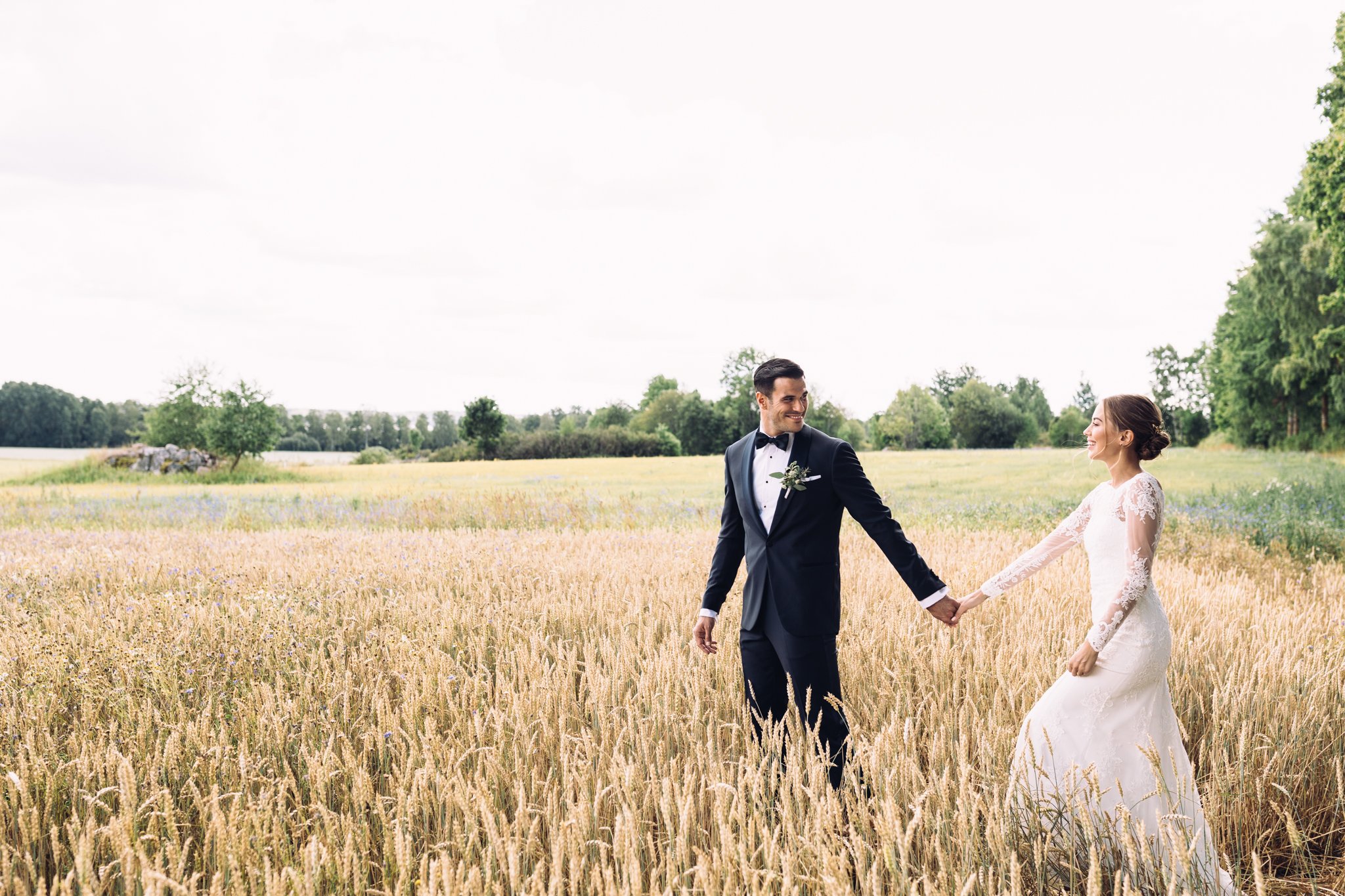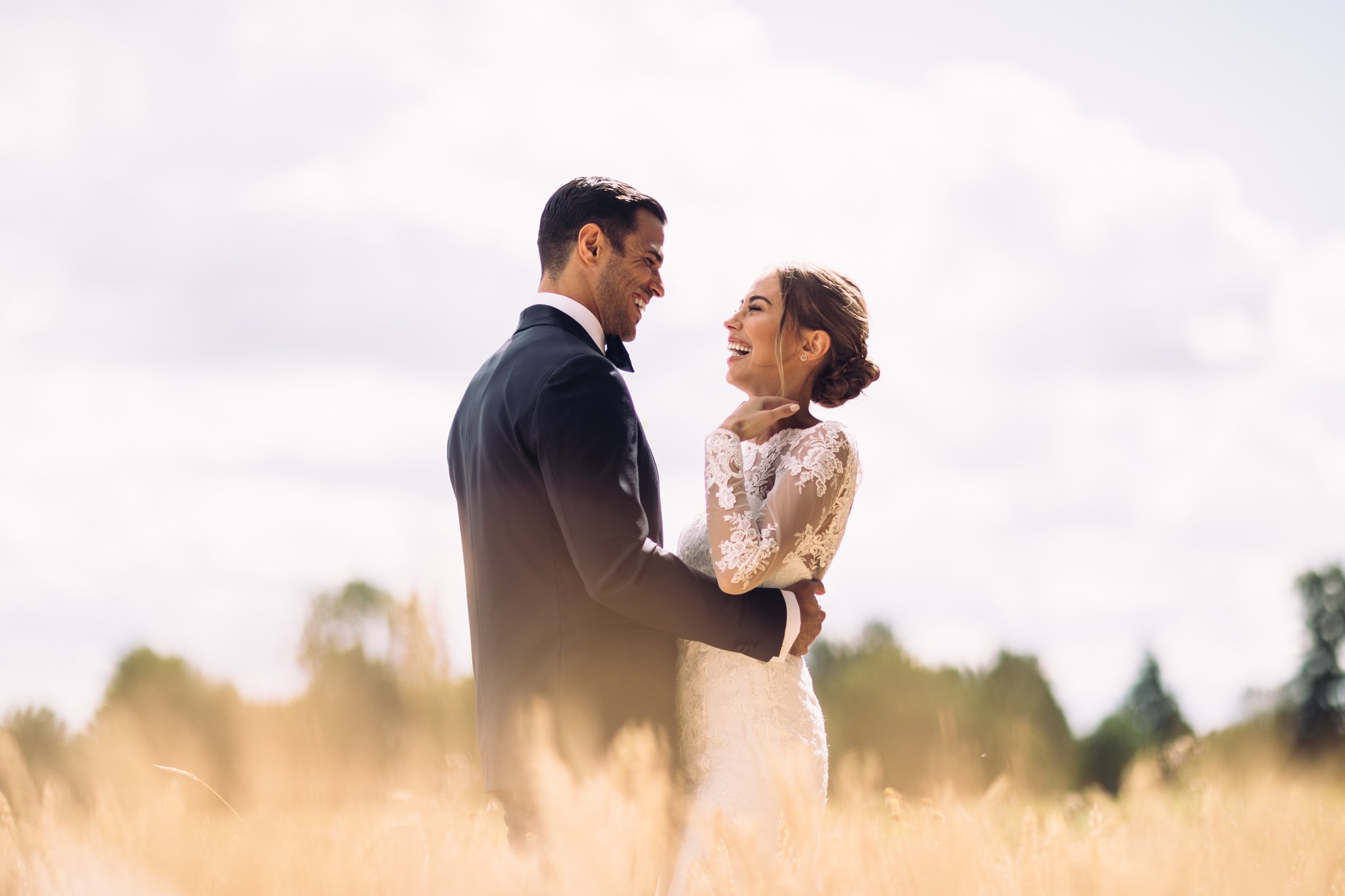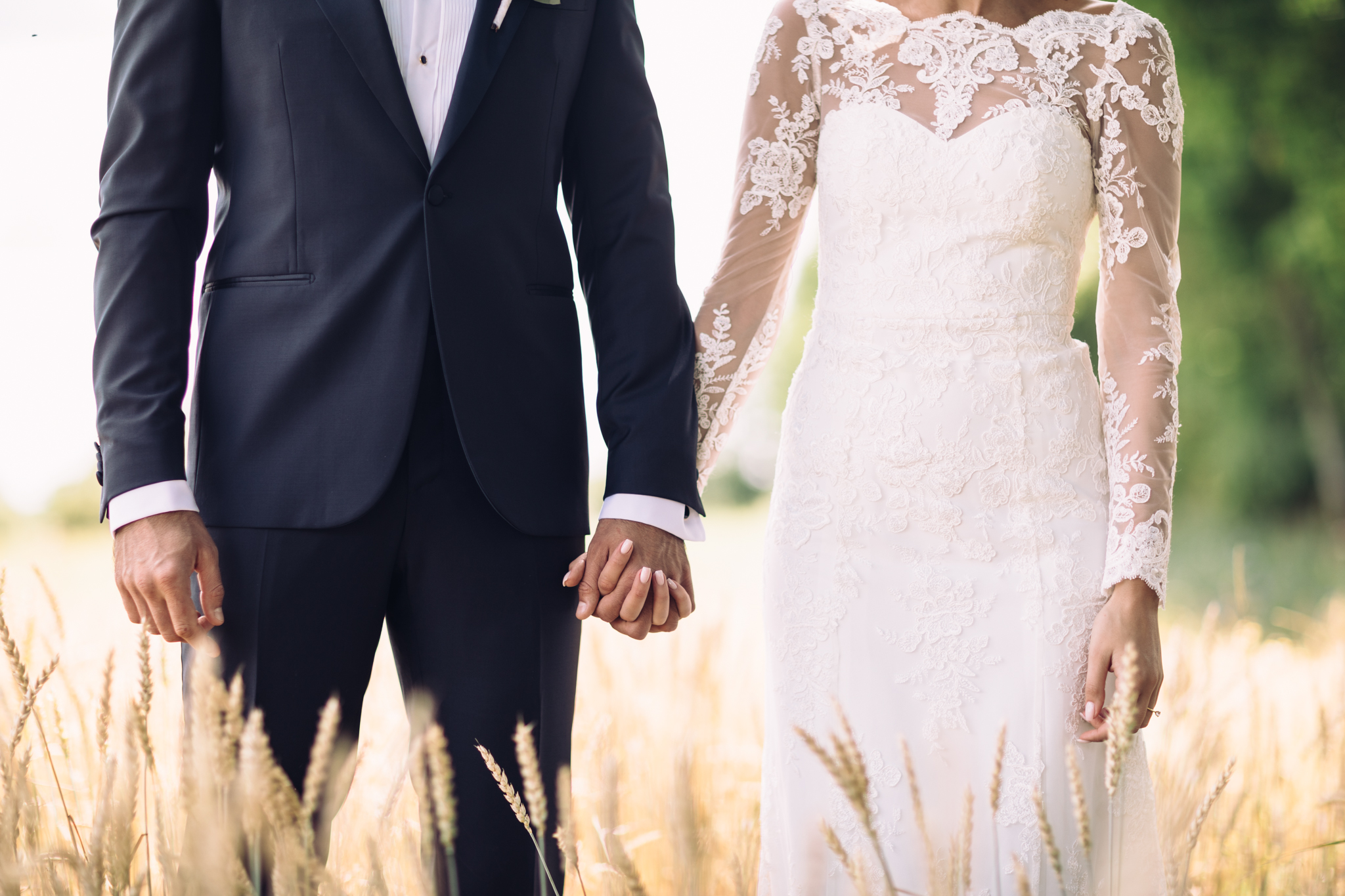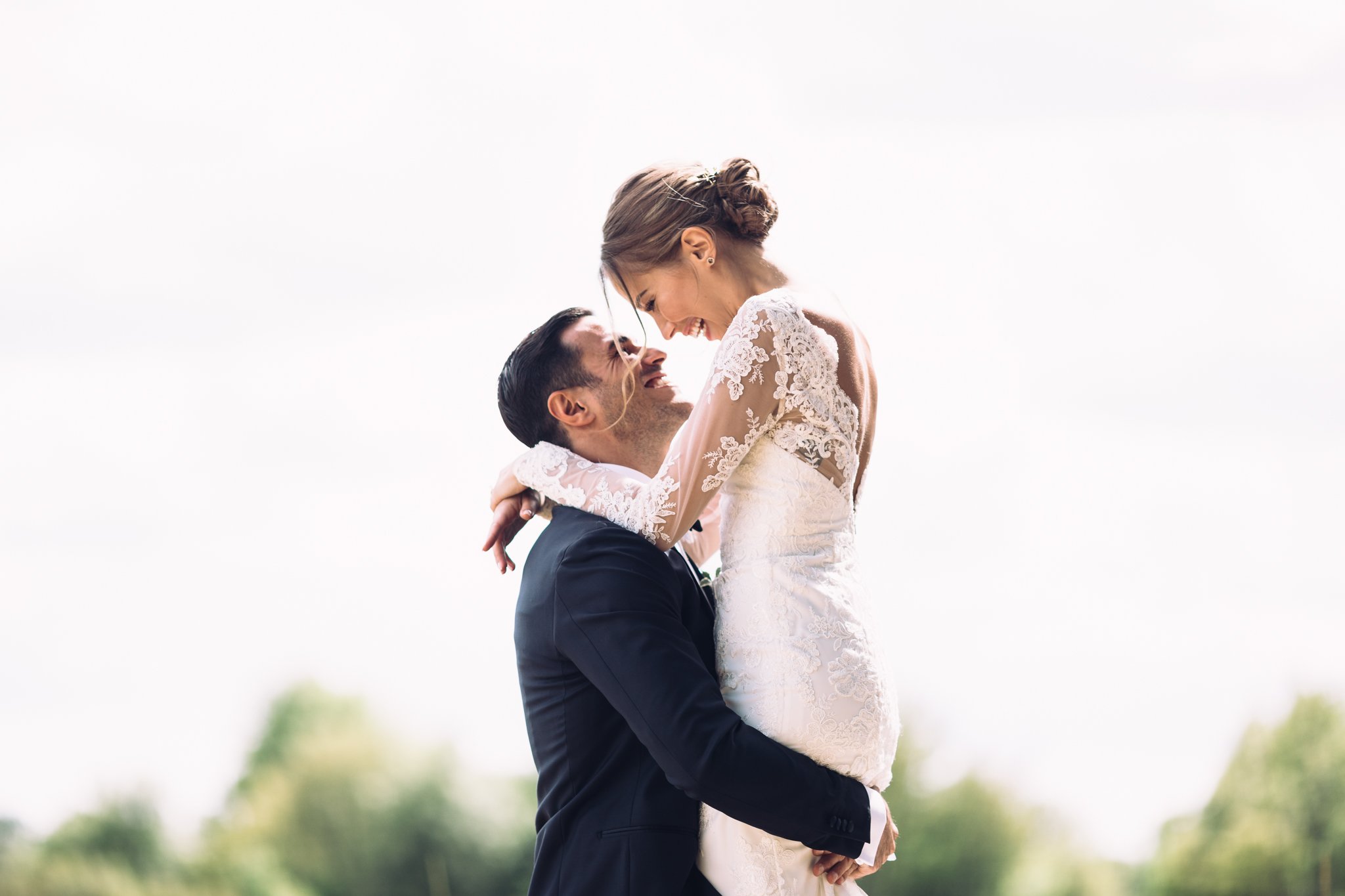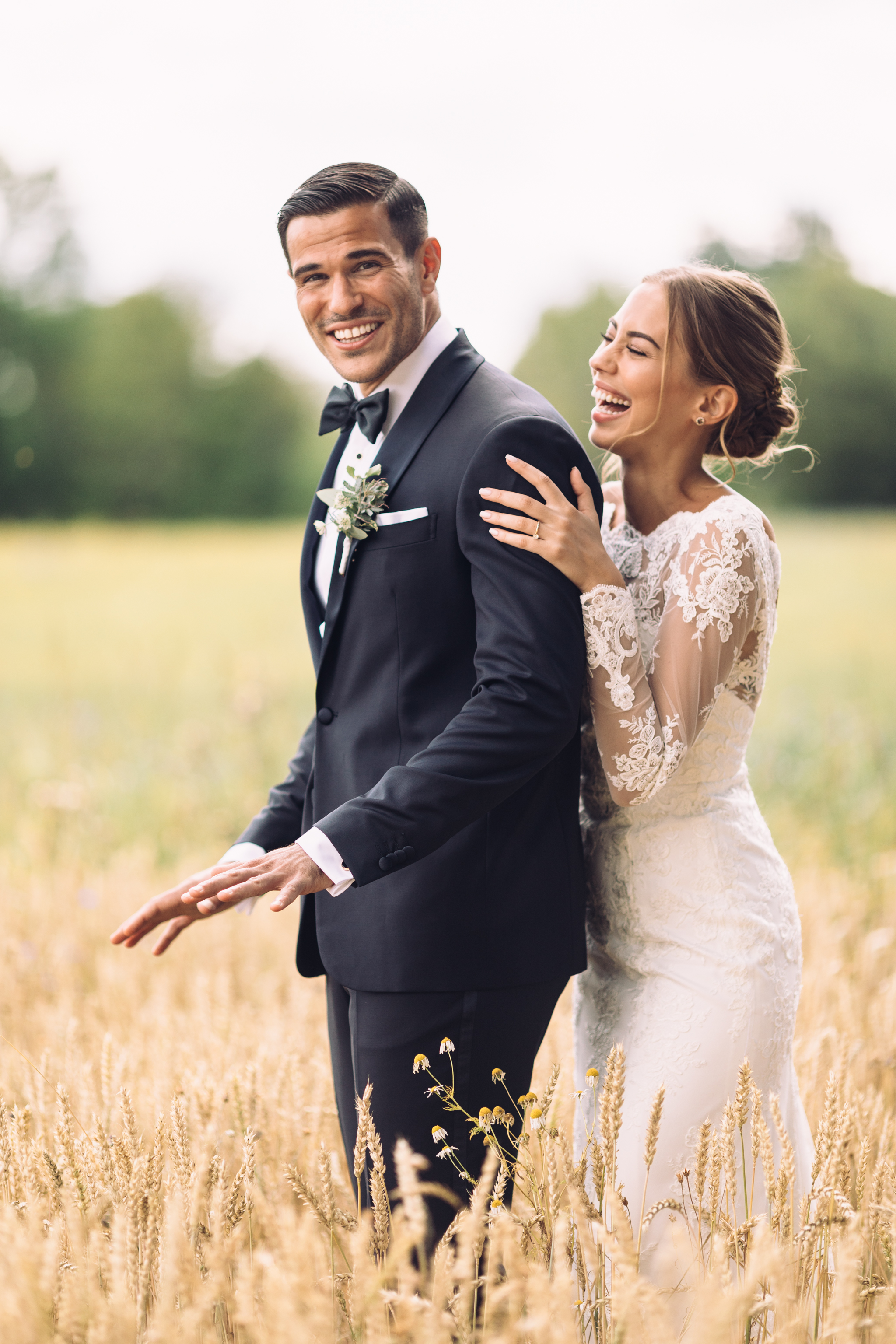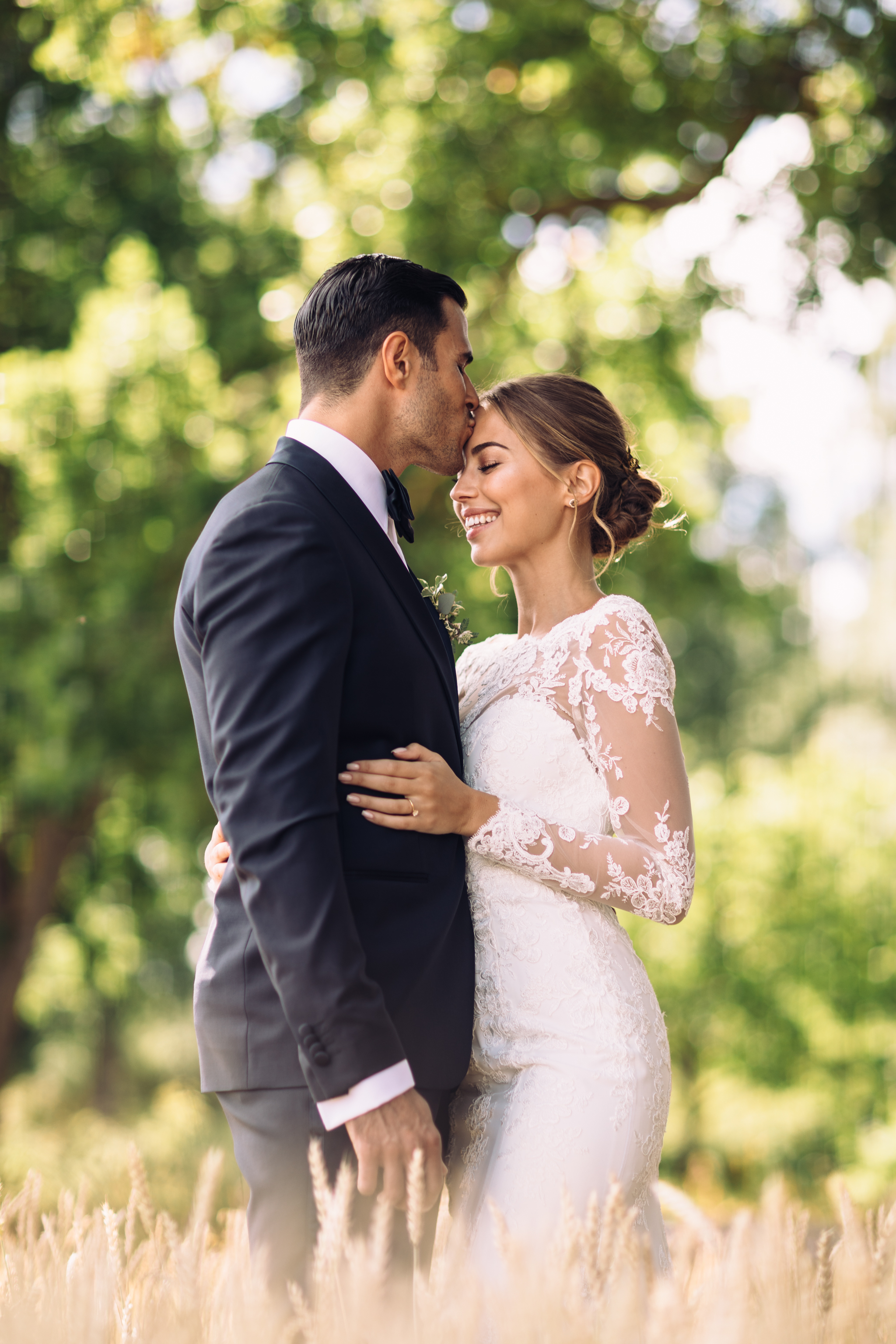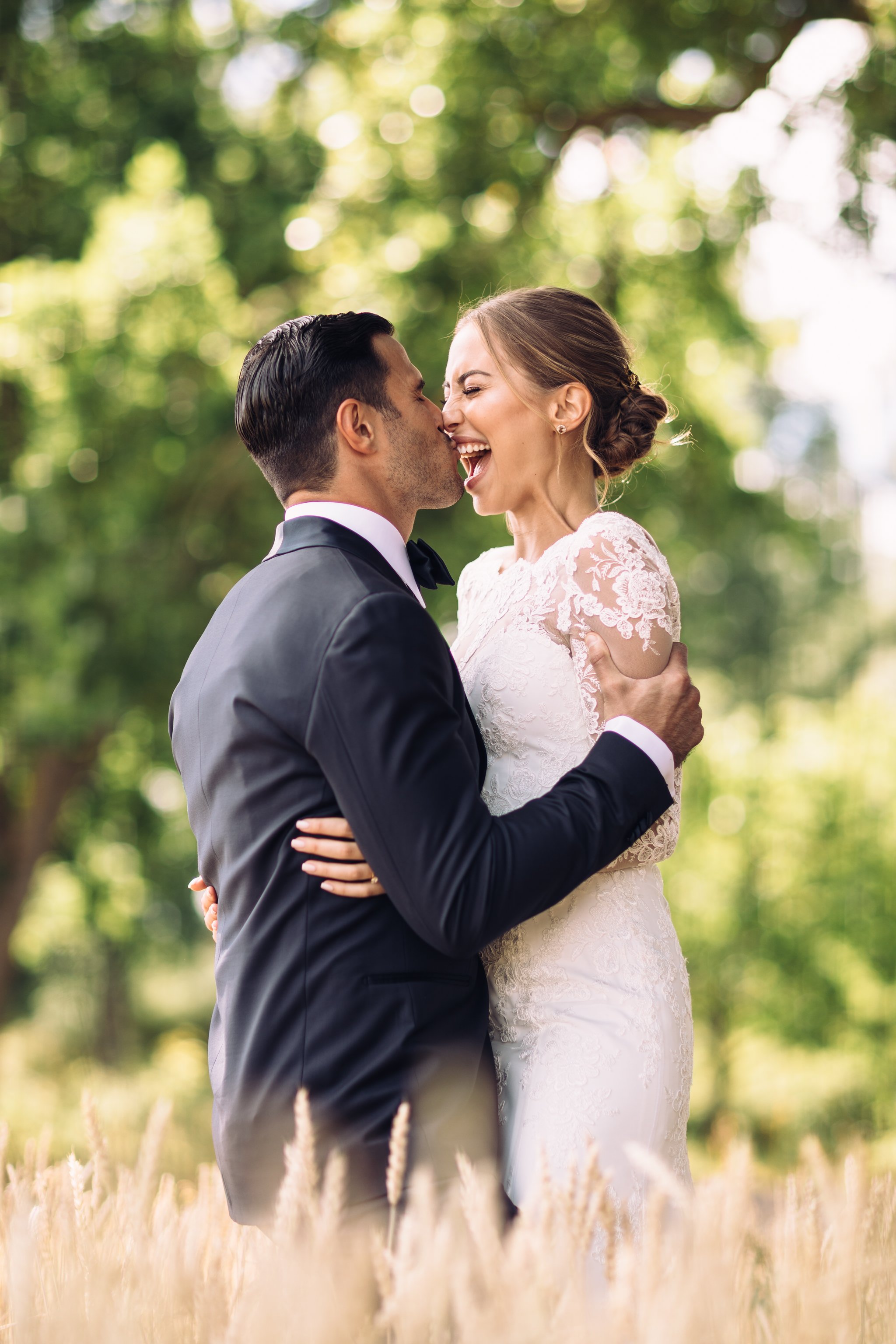 Photos by Fabian Wester
Åh, vet inte vad jag ska skriva här. Hur ska jag med ord förklara känslan när vi såg varandra för första gången på vår bröllopsdag? Kanske bilderna räcker? Inte? Okej jag ska försöka då, hehe. Efter många om och men bestämde vi oss för att ses innan vigseln ändå, och det är jag glad för. Den här stunden var så himla speciell och ett av mina starkaste minnen från vårt bröllop. Jag var ju också så jäkla nervös redan och att få träffa Aleks innan lugnade mig väldigt mycket.
När jag var färdigfixad uppe i brudsviten så var det dags att åka iväg till en plats som fotograferna valt ut och fått tillstånd att fota på. Jag valde att lämna den stora avtagbara kjolen på rummet så att Aleks skulle få en överraskning sedan vid vigseln. :-)
Aleks stod och väntade på mig när jag kom i bilen, och bara jag fick syn på hans ryggtavla så kom tårarna. Där stod han, vackrare än någonsin och väntade på mig. Med nervösa steg gick jag fram till honom och la min hand på hans axel. När han vände sig om och brast ut i ett sånt där stort leende som bara Aleks kan le så kändes allt mer självklart än någonsin. Jag har ju vetat sedan första dagen jag såg honom att vi skulle stå såhär en dag, och nu var det som att allt bara föll på plats. Det här är min människa och nu skulle vi äntligen bli man och fru. Familj.
// Oh, I don't know what to write here. How can I with words describe the feeling of seeing each other for the first time on our wedding day? Maybe the photos are enough? No? Okey I'll try to describe it then, hehe. After many ifs and buts we decided to see each other before the ceremony, and I'm happy we did. This moment was so special and one of my strongest memories from our wedding. And I was also so nervous so meeting Aleks before the ceremony really calmed me down. 
When I was done up in the suite it was time to go to the place the photographers had chosen for the photoshoot. I decided to leave the big skirt at the room so that Aleks would get a little surprise at the ceremony later. :-)
Aleks was standing there waiting for me when I arrived in the car, and I started crying as soon as I saw his back. There he was, more beautiful than ever, waiting for me. With nervous steps I walked up to him and put my hand on his shoulder. When he turned around and bursted into one of those big smiles that only Aleks can smile, everything felt more clear than ever. I knew from the first day I saw him that we would stand like this one day, and now everything just fell into place. This is my person and now we were finally becoming husband and wife. Family.