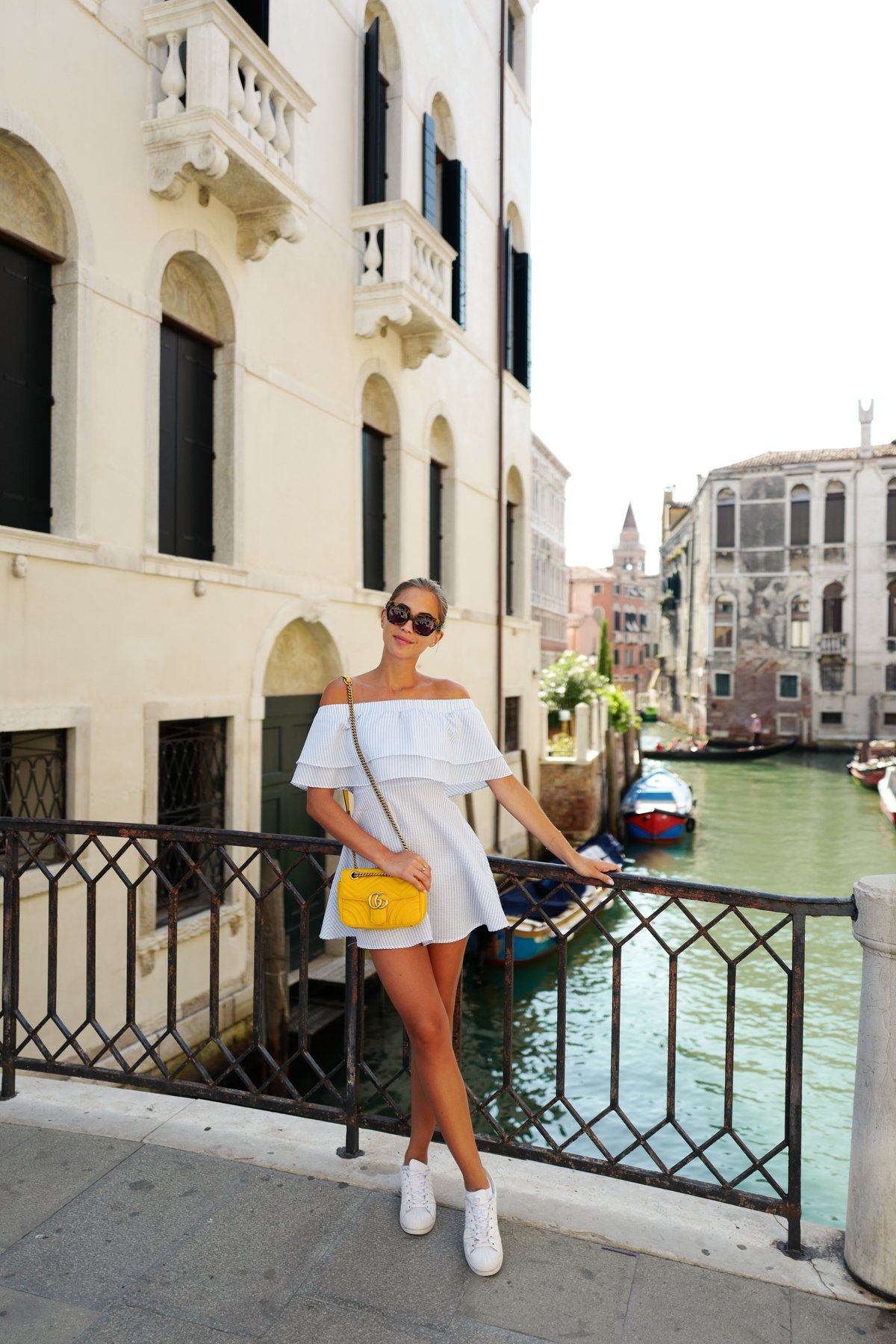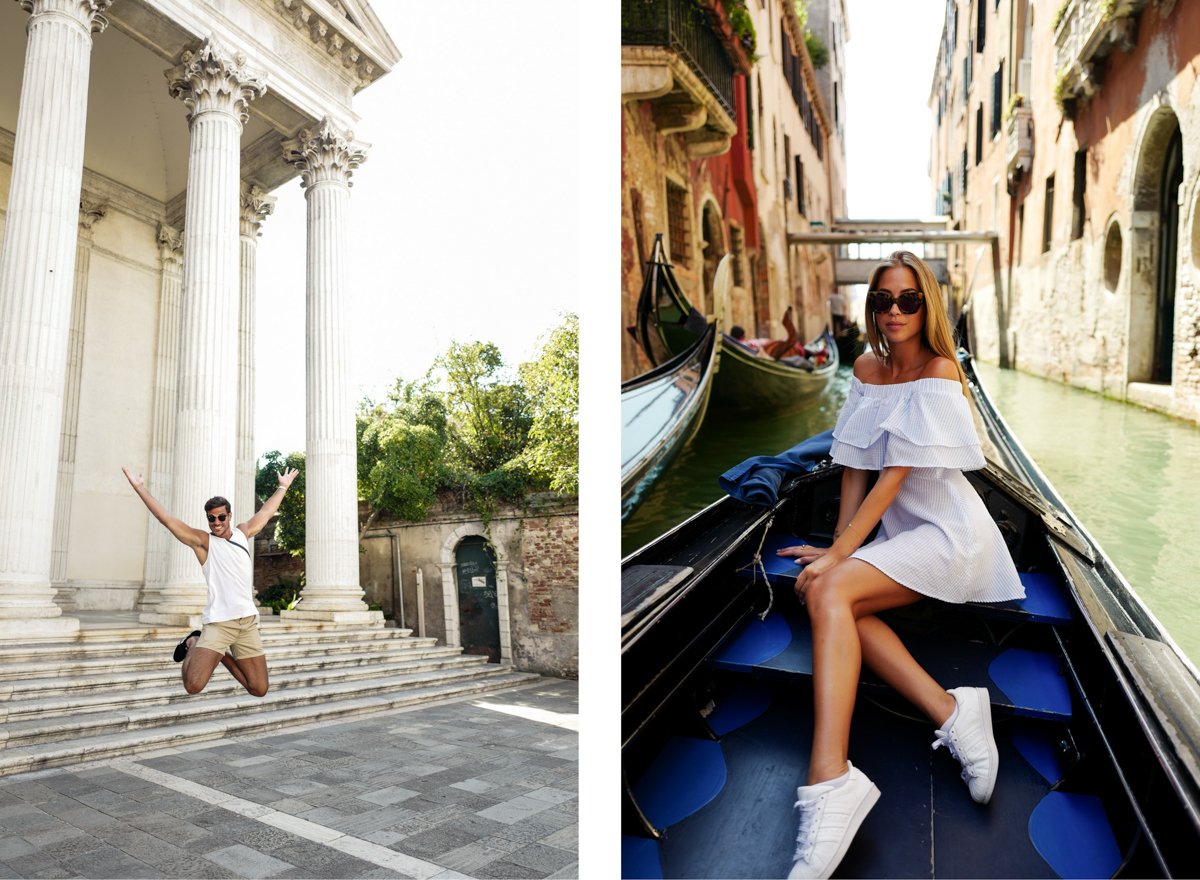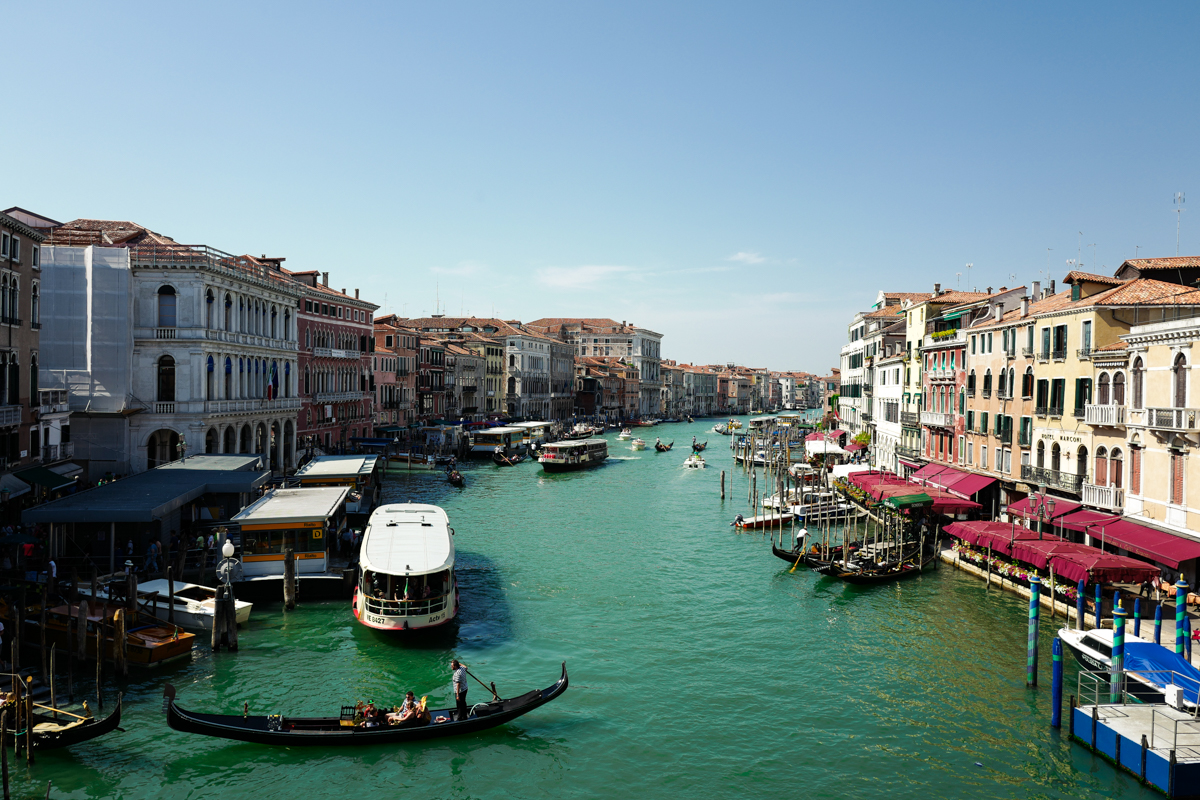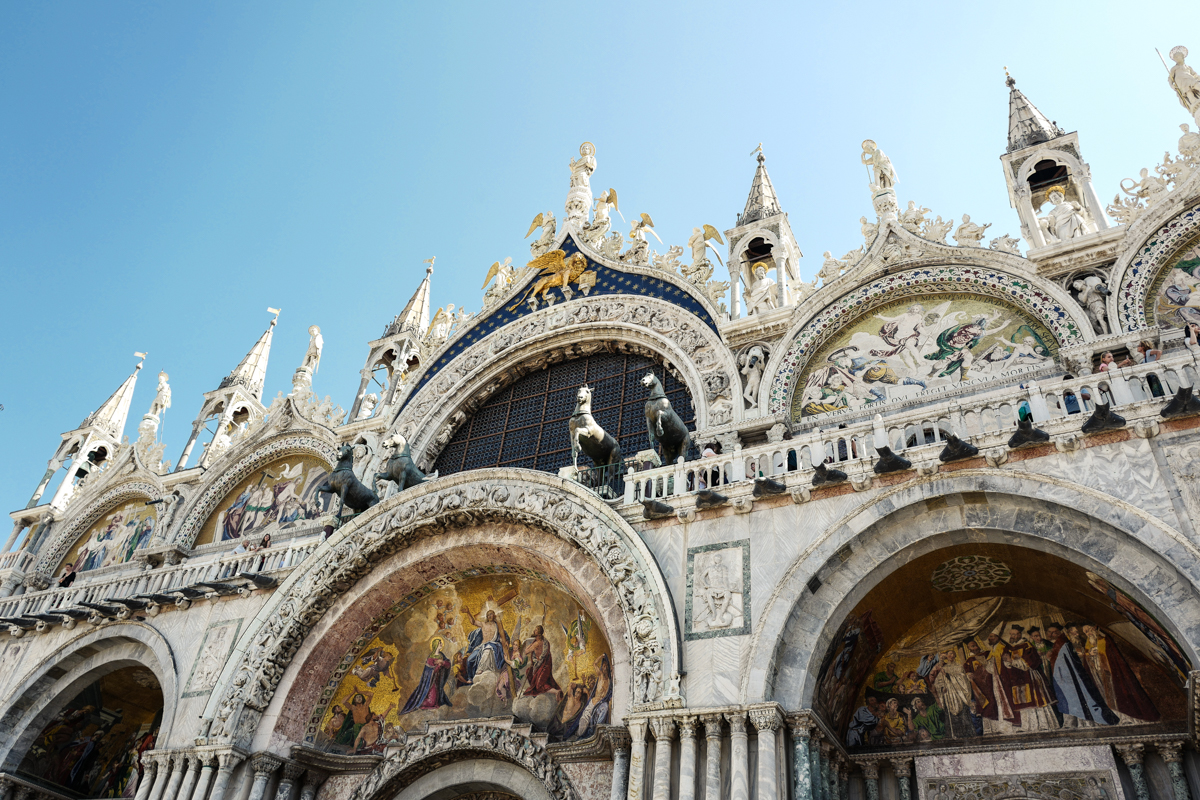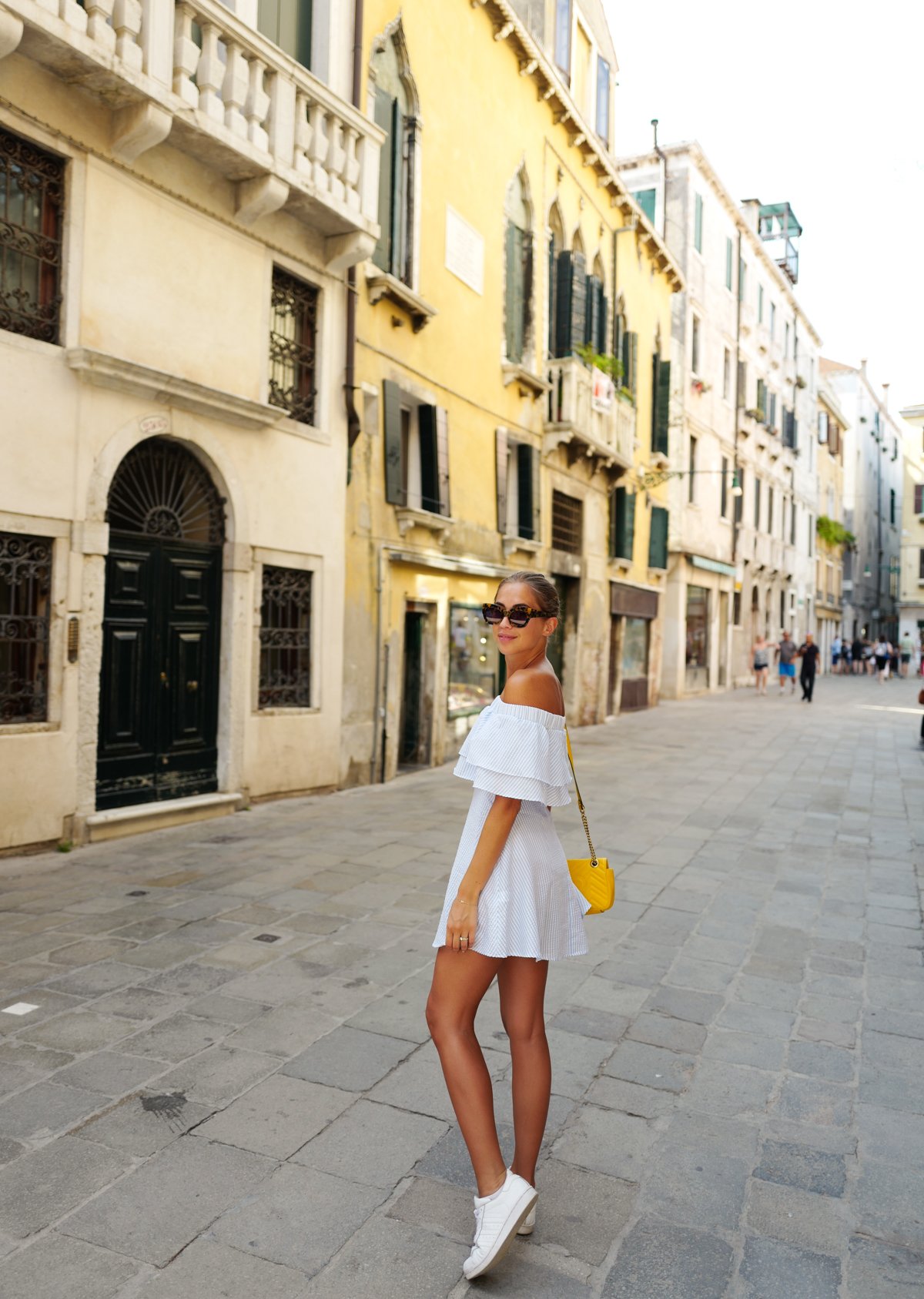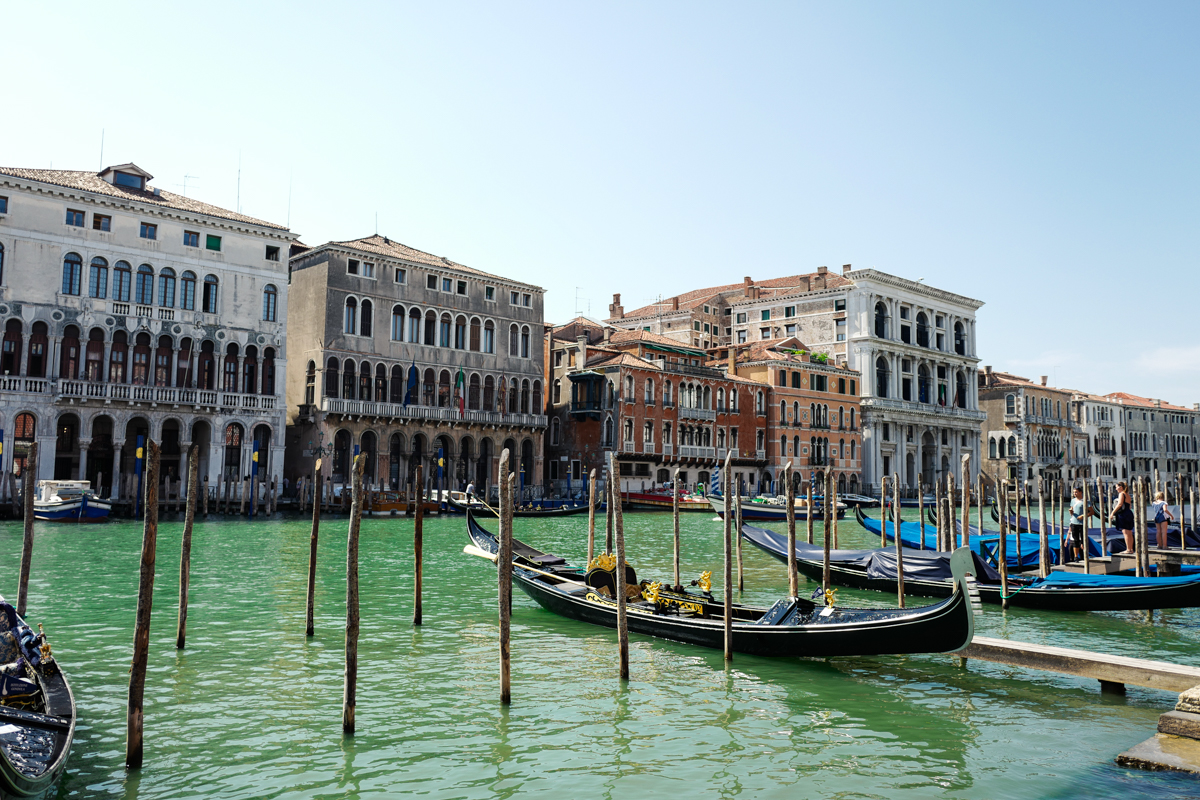 A day in Venice! I'm wearing dress from Asos, bag from Gucci, shoes from Adidas, sunglasses from Karen Walker.
Alltså tror ni jag blev arg när vi gett oss ut på stan i Venedig och kamerabatteriet börjar blinka? Ahh.. Hann ta några stycken innan den dog iallafall. Och vad tyckte vi om Venedig? Himla mysig stad!!! Så fint. Vi stannade till där påväg upp från Amalfikusten, ska man sova någonstans så kan man ju lika gärna göra det i Venedig liksom. ;-) Dagen därpå promenerade vi runt, åt pizza och shoppade lite. Var tvungen att åka en gondol också. 800 spänn för 30 min haha….
Efter Venedig fortsatte vi upp mot Sverige. Vi gjorde ett stopp i Österrike vilket jag redan bloggat om, samt en natt på ett sjukt läskigt hotell i Hamburg (vi var säkra på att någon skulle bryta sig in så vi ställde en stol för dörren hahaha) och sedan var vi hemma igen. Världens bästa resa!!! Kommer alltid minnas vår underbara smekmånad. <3
// Can you imagine how angry I was when we're out on the streets in Venice and the camera battery start blinking? Ahh.. I managed to take a few photos before the camera died though. And what did we think of Venice? Such a cozy city!! So pretty. We made a stop there on our way up from the Amalfi coast, I mean if you're gonna sleep somewhere you might as well do it in Venice. ;-) The day after we walked around, had pizza and did some shopping. We had to ride a gondol as well. 80 euro for 30 minutes haha….
After Venice we continued up towards Sweden. We made a stop in Austria which I have already posted about, and also a night at a creepy hotel in Hamburg (we were sure that someone was going to break in so we put a chair infront of the door hahaha) and then we were home again. The best trip ever!! I will always remember our wonderful honeymoon. <3