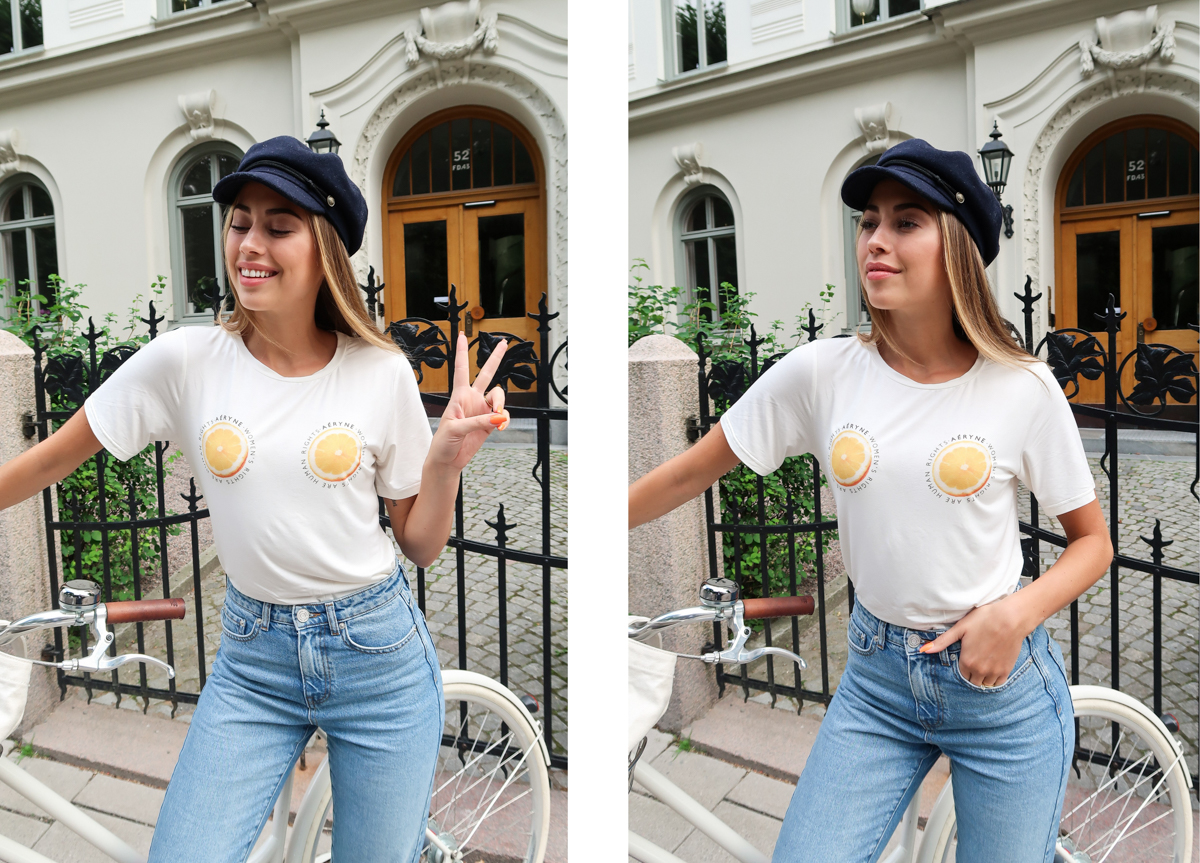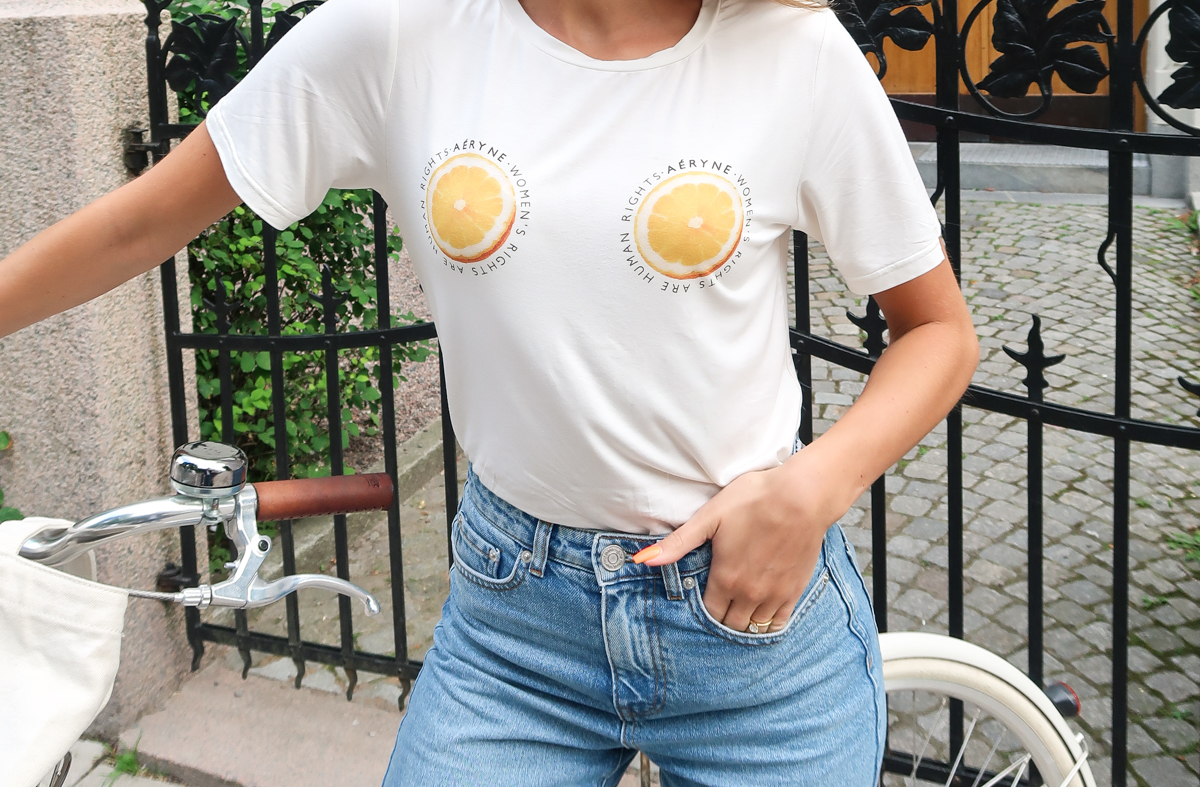 Yesterday in t-shirt from Aéryne – a Swedish brand I found recently and already love. I love their statement tees and their work with Aéryne Academy, helping unprivileged girls in India with their education. Thumbs up!!  
Hej bloggen! Idag skiner solen och jag försöker bättra på brännan. Så jäkla varmt ute på vår balkong haha, vår sitta och spraya mig med en sån där blomspruta hela tiden. Men mysigt att sitta och lyssna på dokumentärer! Förutom att bara vara ledig och chilla så ska jag hänga med Nadia, Mika och Dilay ikväll. Vi ska ses hos mig och käka middag och pyssla med lite bröllopsgrejer!
Hoppas ni får en FANTASTISK helg! Puss.
// Hey guys! The sun is shining today and I'm trying to get some tan. It's so hot out on our balcony haha, I have to spray myself with one of those plant spray things all the time. But it's cozy to sit out there and listen to documentaries! Except just chilling today, I'm also gonna hang out with Nadia, Mika and Dilay tonight. They're gonna come over for dinner and help me fix some wedding stuff!
I hope you'll have an AMAZING weekend! xx