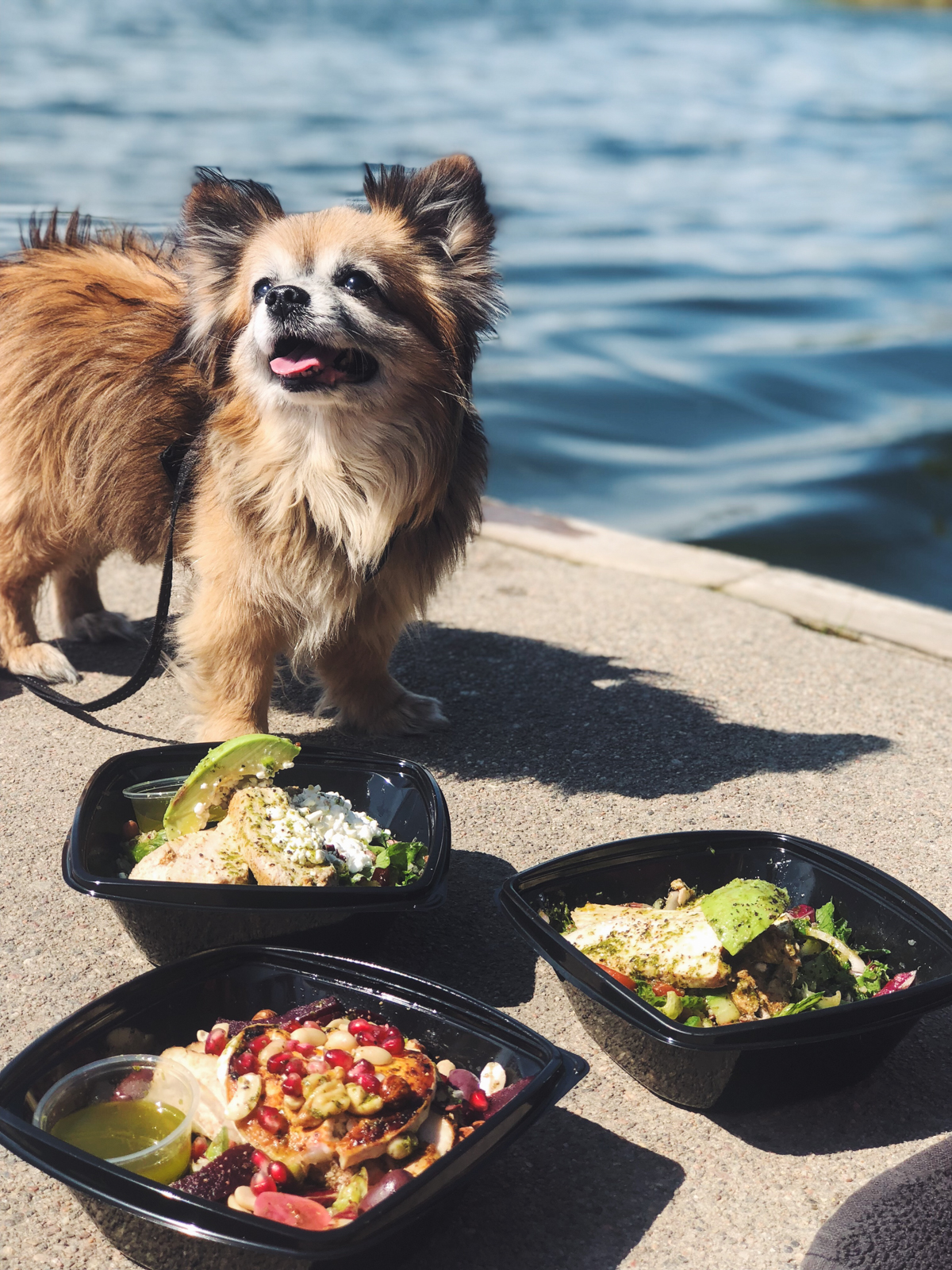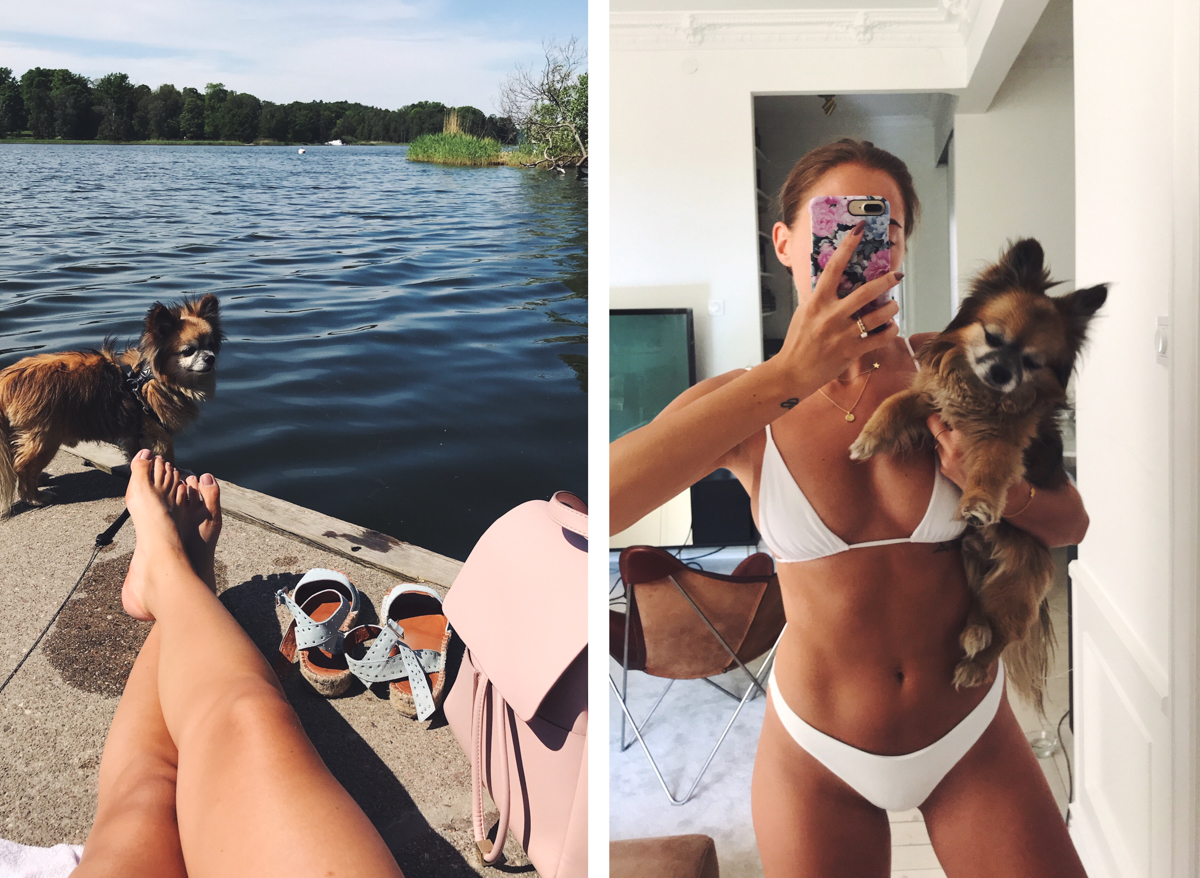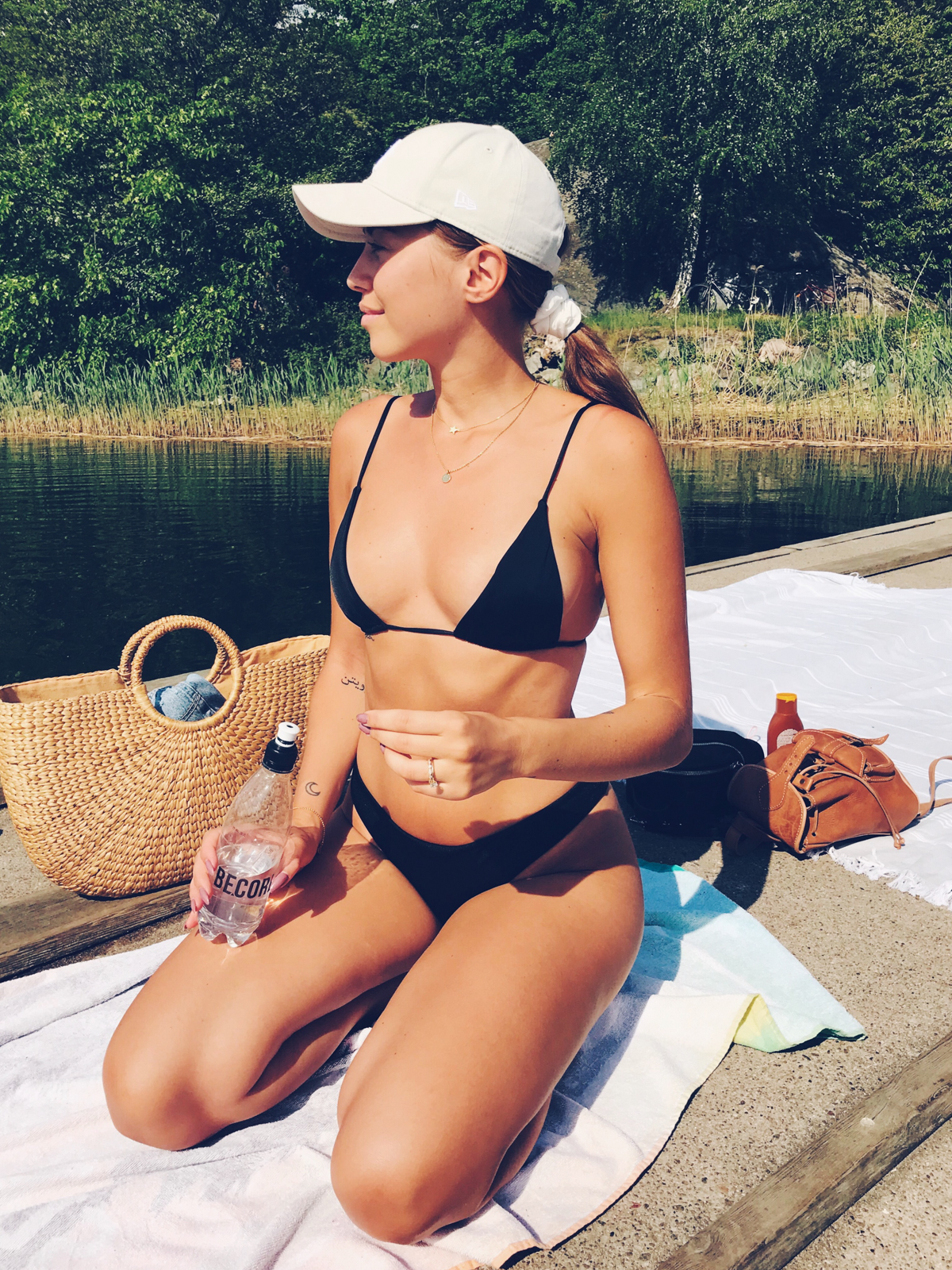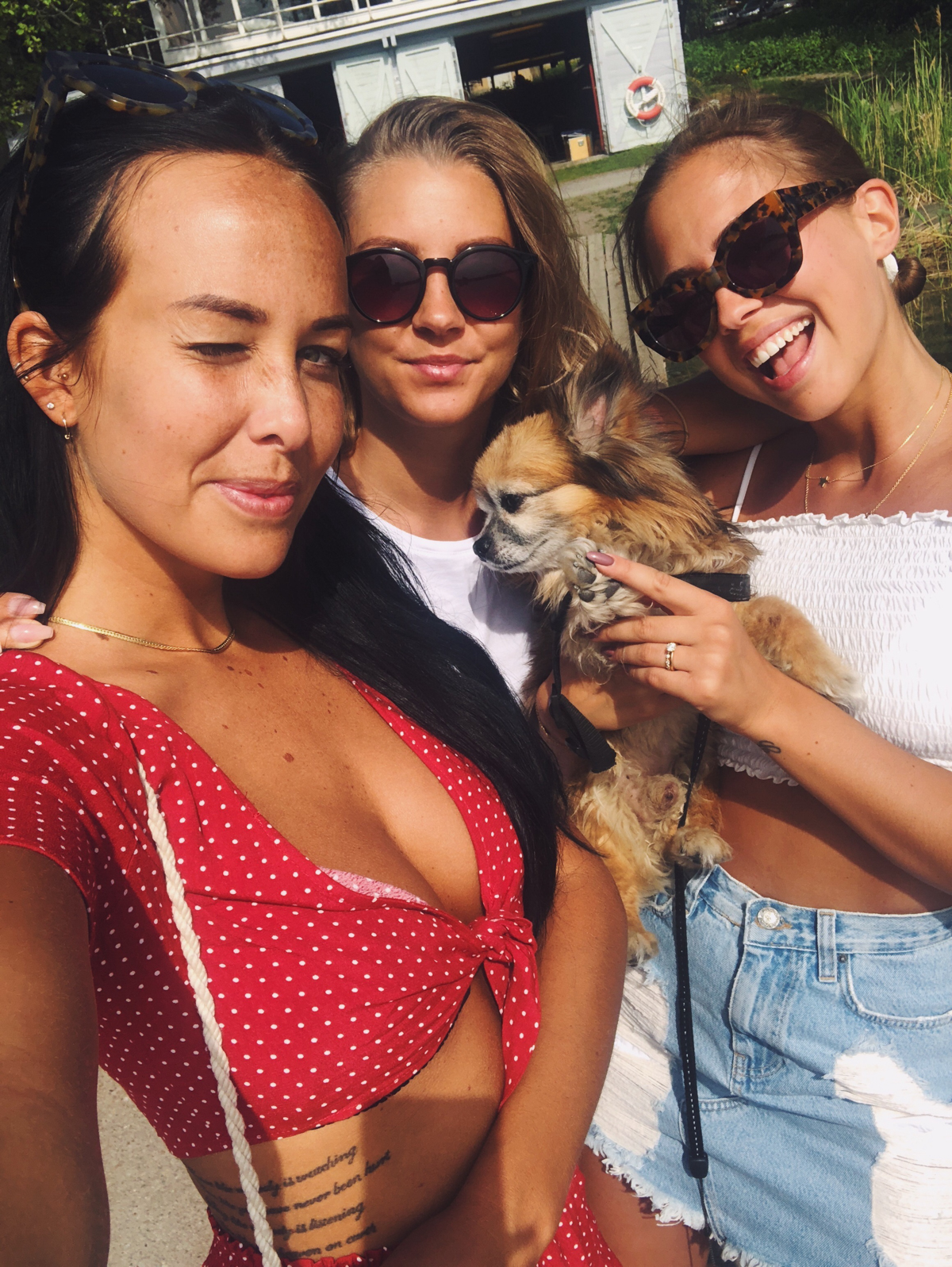 Swedish summer days with Mani and my girls <3 My bikinis are from Coco & Nuts swim
Alltså detta VÄDER!!! Som man alltid klagar på Sveriges urusla sommarväder, nu får vi fan lov att tjata om hur fantastiskt det är istället. Flera veckor med 25-28 grader har vi nog aldrig haft i maj (eller juli lol) så tjata på. ;-) Jag är så glad över att bo i stan men samtidigt ha denna natur bara tio minuters promenad bort! Finns inget härligare än att promenera längs vattnet och sedan lägga sig på en brygga och sola och käka jordgubbar.
Jag har inte vågat ta ett dopp än för det är svinkallt i vattnet (för 3 månader sedan kunde man gå över denna sjö liksom…), men Mani har fick åka i igår för han blev så varm. Är lite orolig över att han ska bränna sina kala fläckar i nacken också (han har fått diagnosen Alopecia X och kommer förmodligen tappa största delen av sin päls :-( men vi behandlar med Melatonin nu och ska se om det hjälper!) så vi försöker skugga honom så gott det går. Kanske får köpa ett minitält och ha med nästa gång haha.
// Seriously this WEATHER!!! We always complain about Sweden's shitty summer weather, so now we just have to nag about how amazing it is instead. We've never had several weeks with 25-28 degrees in May (or in July lol) so keep on nagging. ;-) I'm so happy to live in the city but still have this nature only 10 minutes walk away! There's nothing more lovely than to walk along the water and then stop to tan and eat strawberries.
I haven't dared to take a swim yet because it's freezing in the water (3 months ago you cold walk over this lake….), but Mani had to get in yesterday because he got so hot. I'm a bit worried that he will burn his bald spots in his neck (he got the diagnose Alopecia X and will probably loose a huge amount of his fur :-( but we're treating with Melatonin now to see if it helps!) so we try to give him shadow as much as we can. Maybe I should buy a mini tent and bring next time haha.