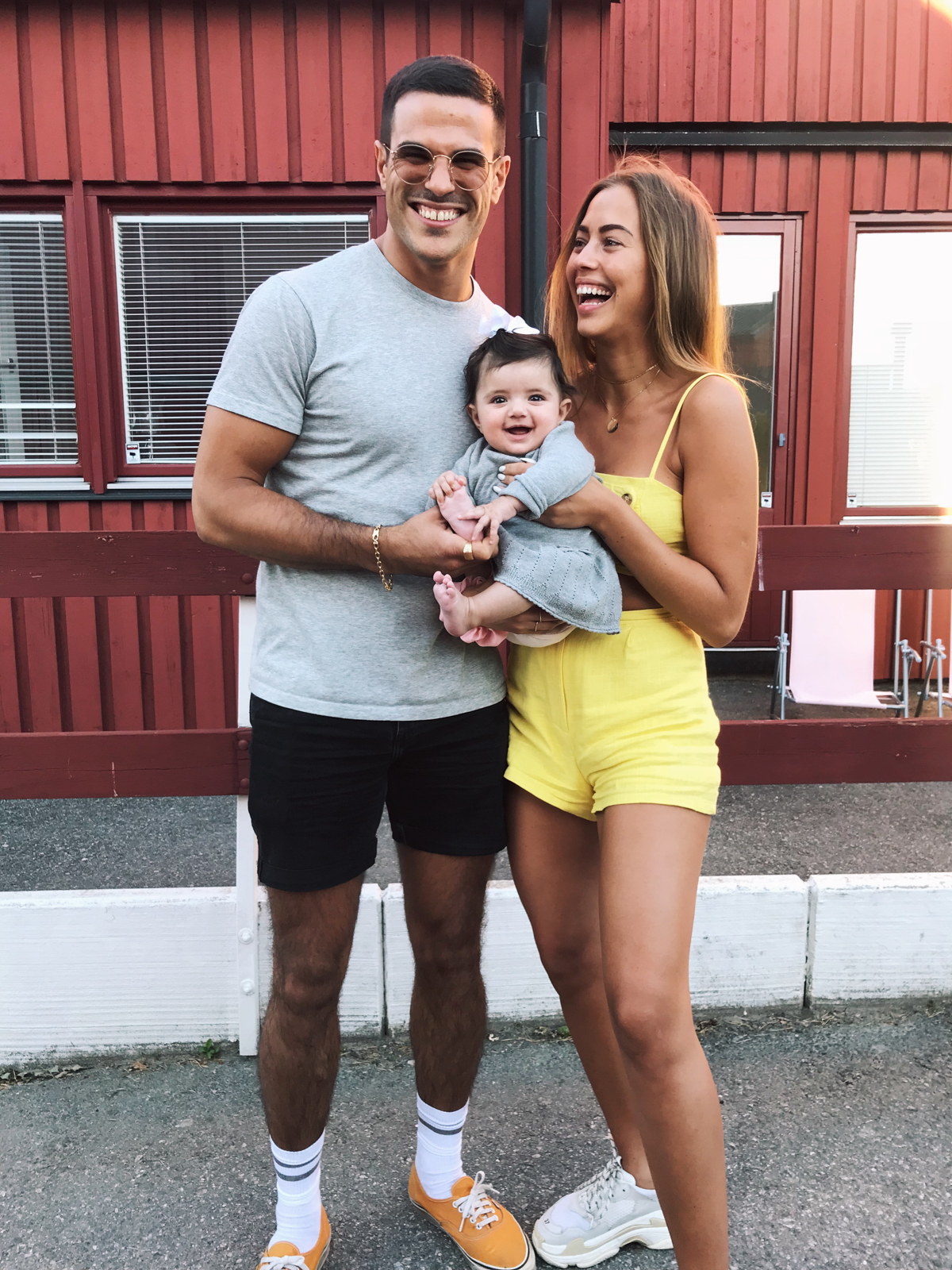 Baby M together with her Godparents <3
Förra helgen hängde vi hos Dilay! Det var jag, Nadia, Mika, Dilay och våra män. Och lilla Miléa såklart. Vi grillade (eller ja, Dilays man grillade och vi andra latade oss haha), busade med Miléa, åt massa gott och kollade på fotboll. Jag och Aleks blev även officiellt Miléas gudföräldrar och fick fadderbevis och presenter. Så himla fint. Kan ni fatta också att jag fick en hel burk med melontuggummin?!?! Det bästa jag vet?! Den är påväg att ta slut nu dock haha…
Jag är så glad och tacksam att vi ska få se denna lilla tjej växa upp. Världens sötaste och gladaste bebis. Jag ska alltid se till ditt bästa, stötta dig och göra allt vad jag kan för att vara den bästa förebilden för dig. <3
// Last weekend we hung out at Dilay's house! It was me, Nadia, Mika, Dilay and our men. And little Miléa of course. We had a bbq, played with Miléa, ate lost of delicious stuff and watched the world cup. Aleks and I also officially became Miléas God parents, and got a certificate and gifts. So sweet. Can you believe I also got a whole jar with melon gums?!?! The best thing I know?! It's almost finished now though haha..
I'm so happy and grateful we're gonna see this little girl grow up. The cutest and most happy baby. I will always do the best for you, support you and do everything I can do to be the best role model for you. <3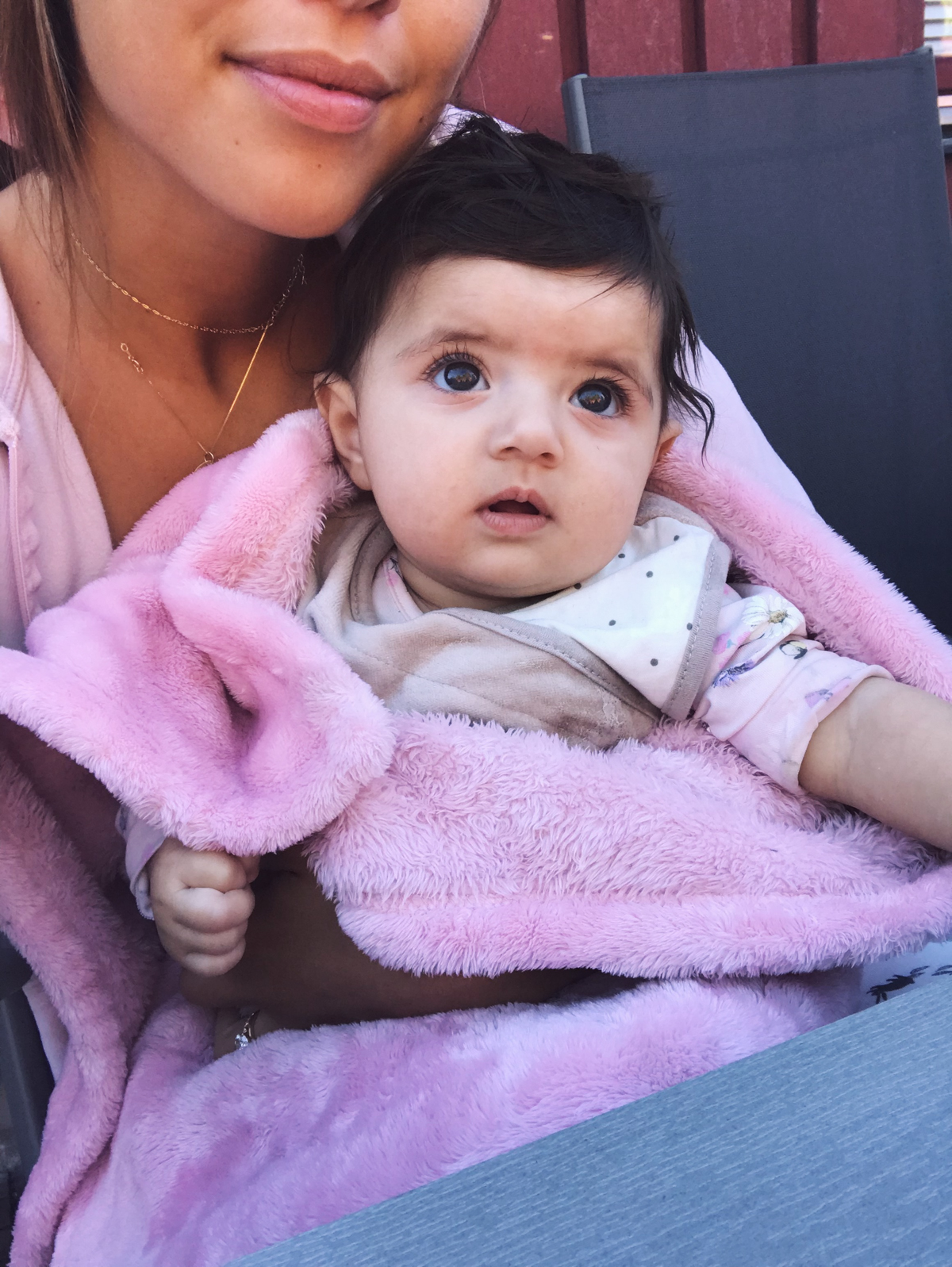 My little precious girl. Look at those eyes!!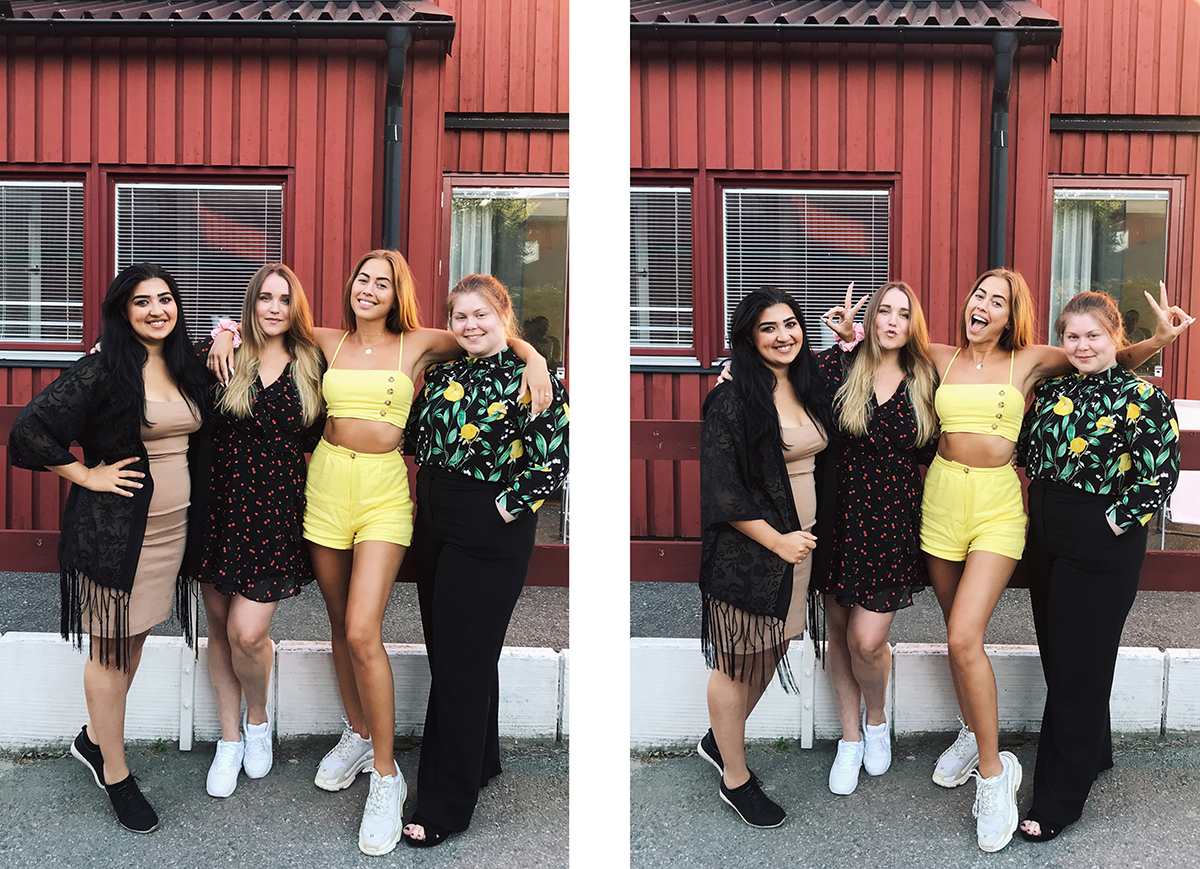 My besties and I. So many years of friendship!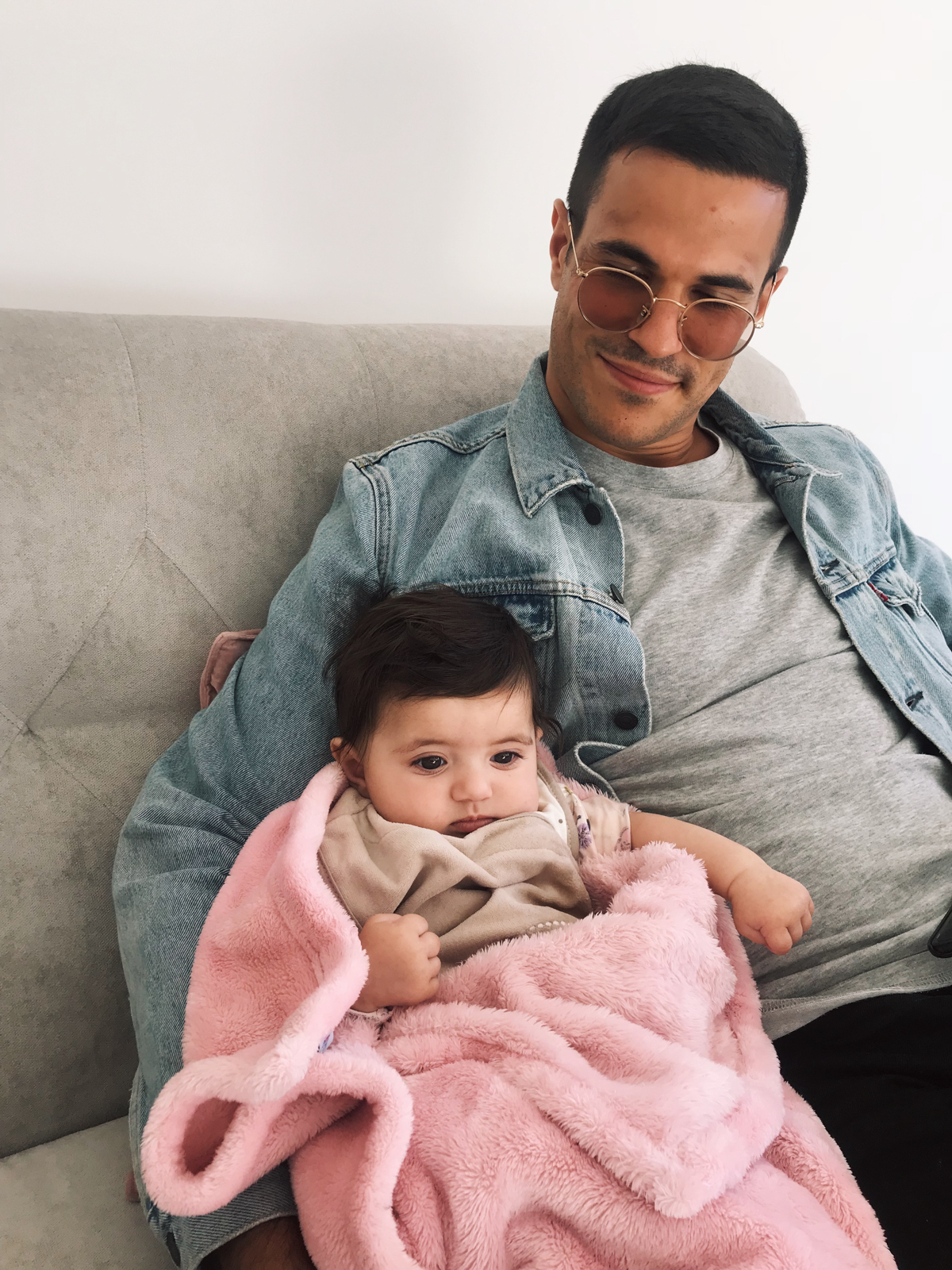 Miléa and her Godfather. My biggest wish is to see Aleks like this with our own child one day.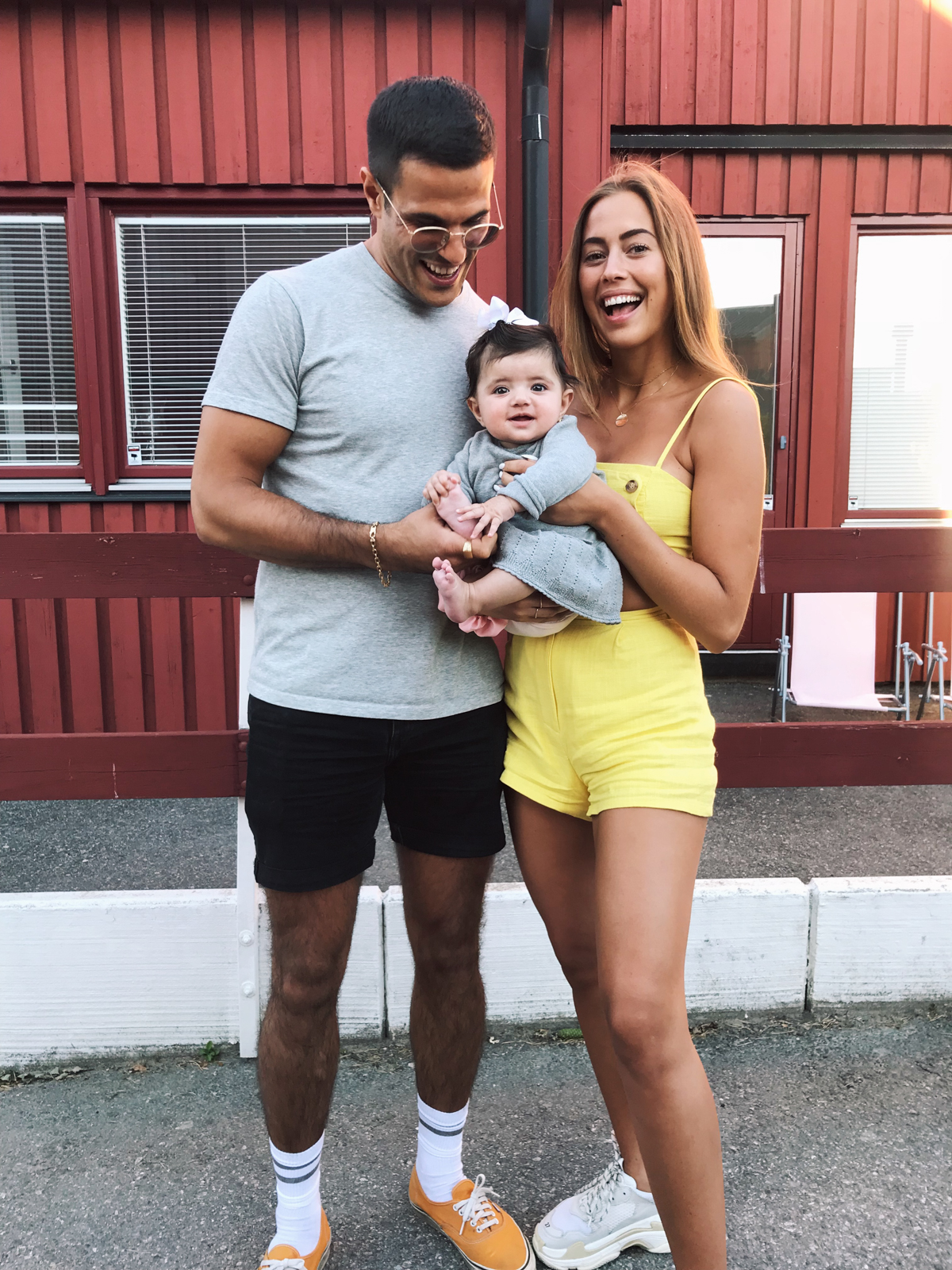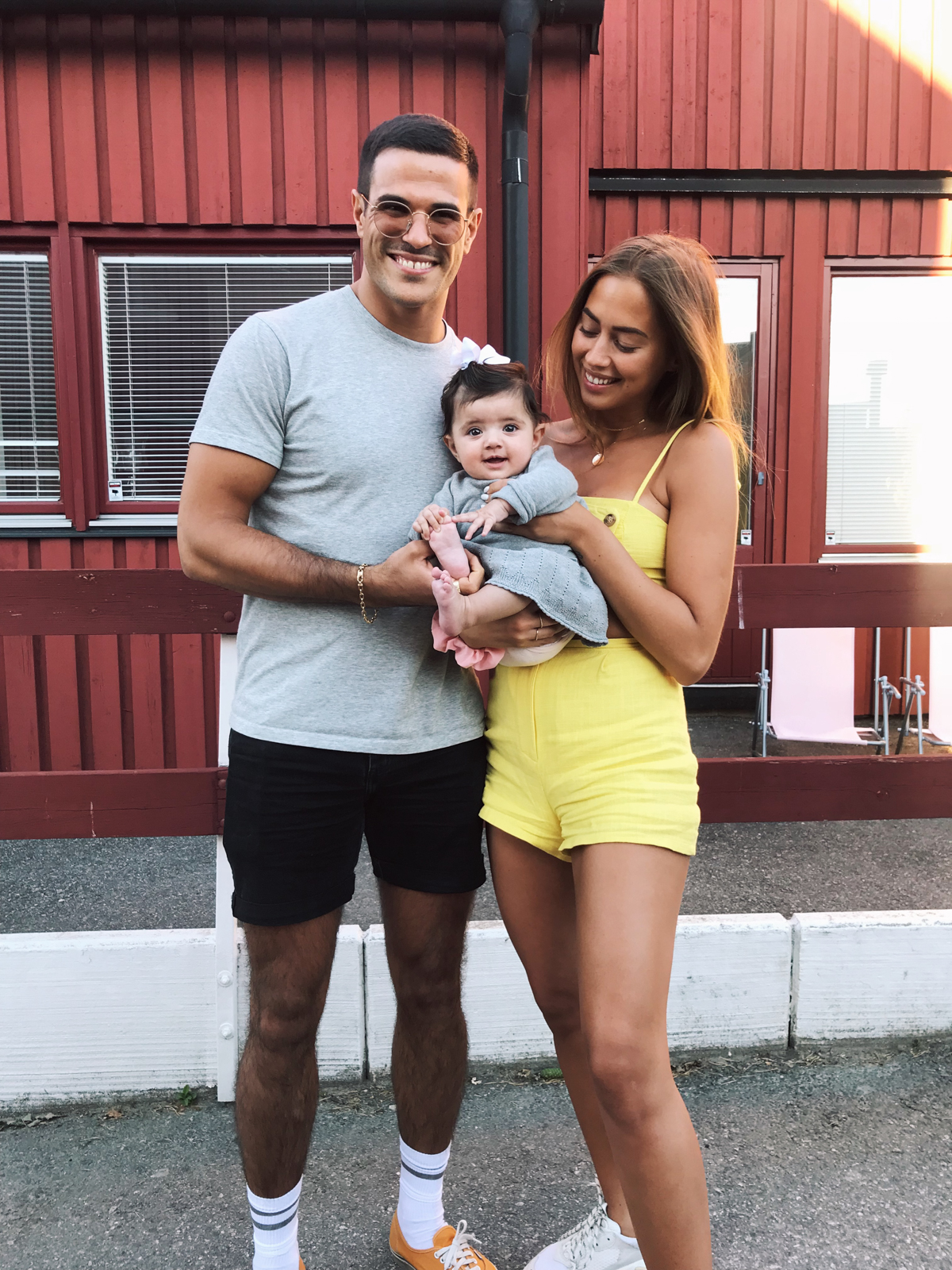 So much love for this little girl!!