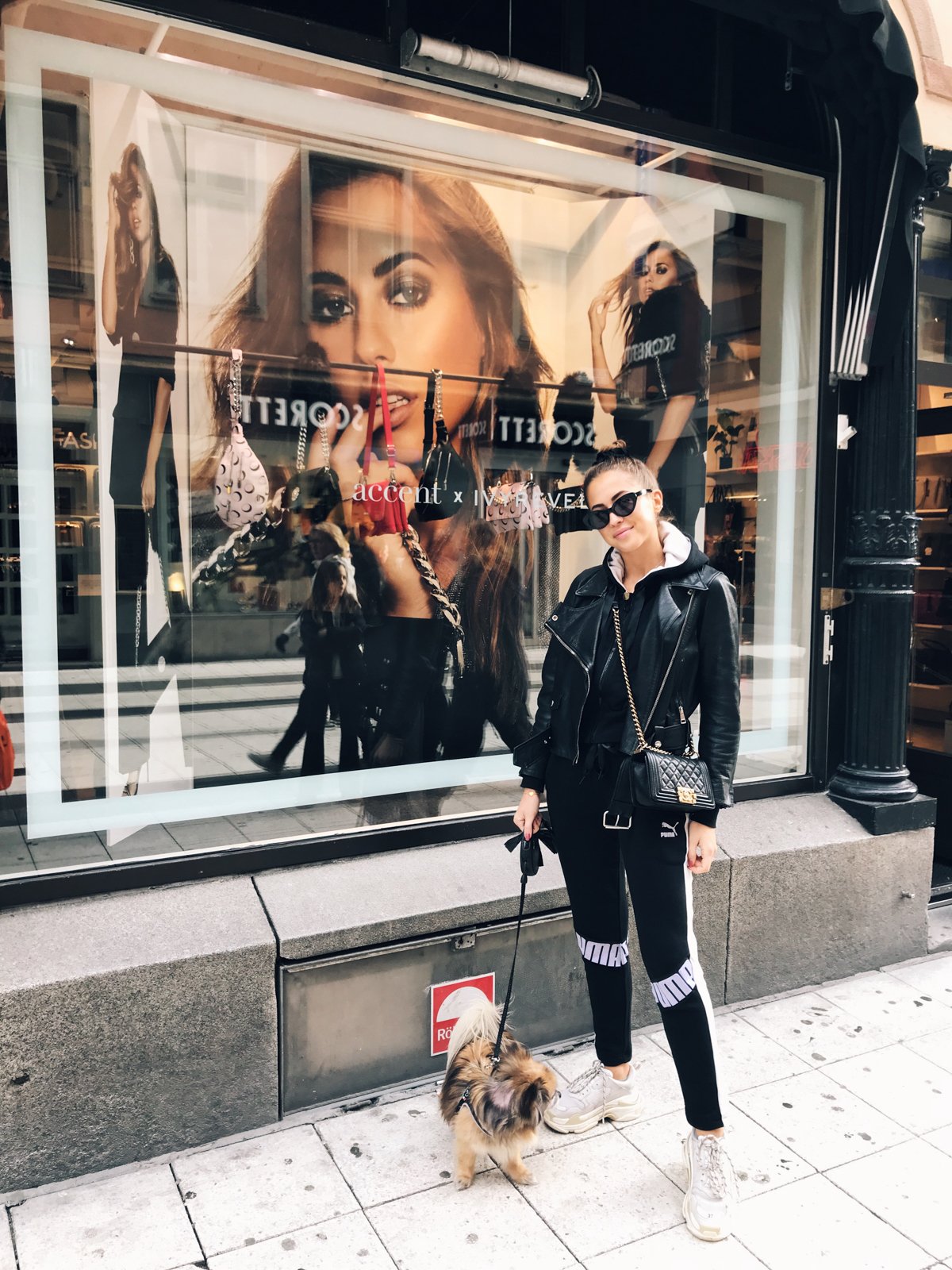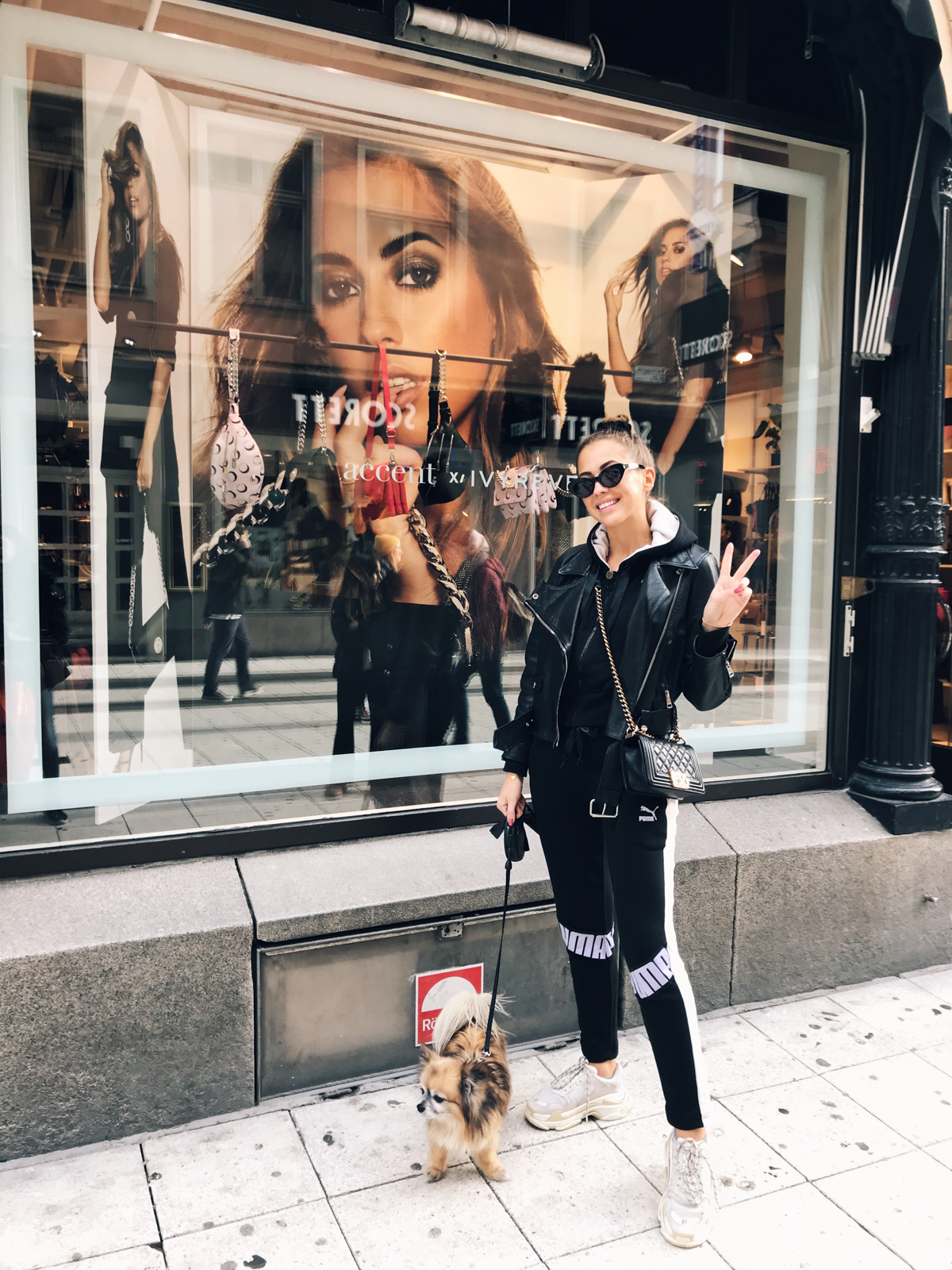 Haha I was so embarrassed while taking these photos, scared that someone would see me :')
Hej bloggen! Idag började vi dagen med tisdagsmöte här på Ivyrevel. Varje tisdag har vi frukostmöte där vi går igenom sälj, hur vi ligger till med budget och vilka actions vi eventuellt måste ta, veckan som varit och vad som komma skall. Vi brukade ha det mötet på måndagar förut men flyttade det till tisdagar då man kanske inte är lika trött och grinig haha. ;-) Så startade jag denna dag iallafall, nu sitter jag och jobbar vid datorn och om en timme ska jag möta upp Ines för en lurre och efter det ska jag fota med Stella.
På tal om Ivy.. Gick förbi Accent på Drottninggatan i lördags för att se vår väskkollektion i butik och det var ju minst sagt mycket Kenza där haha! Både i skyltfönstret och inne i butiken. Det känns alltid så konstigt att se sig själv på det sättet (det går liksom inte att vänja sig) så var tvungen att snabbt ta en töntig bild utanför. :-)))
// Hi guys! Today we started the day with our Tuesday meeting here at Ivyrevel. Every Tuesday we have a breakfast meeting where we go through sales, budget updates and what actions we might have to take, the week that has passed and what's coming up. We used to have that meeting on Monday's but we moved it to Tuesday's when we all aren't as tired and grumpy haha. ;-) So that's how I started this day, now I'm working on my laptop and in an hour I'm gonna meet up with Ines for a lunch and after that I'm gonna shoot with Stella.
Speaking of Ivy.. I went pass the Accent store on Drottninggatan on Saturday to see our bag collection in store and it was a lot of Kenza there haha! Both in the window and inside the store. It always feels so weird to see myself like that (I just can't get used to it) so I had to take a cheesy photo outside really quick. :-)))