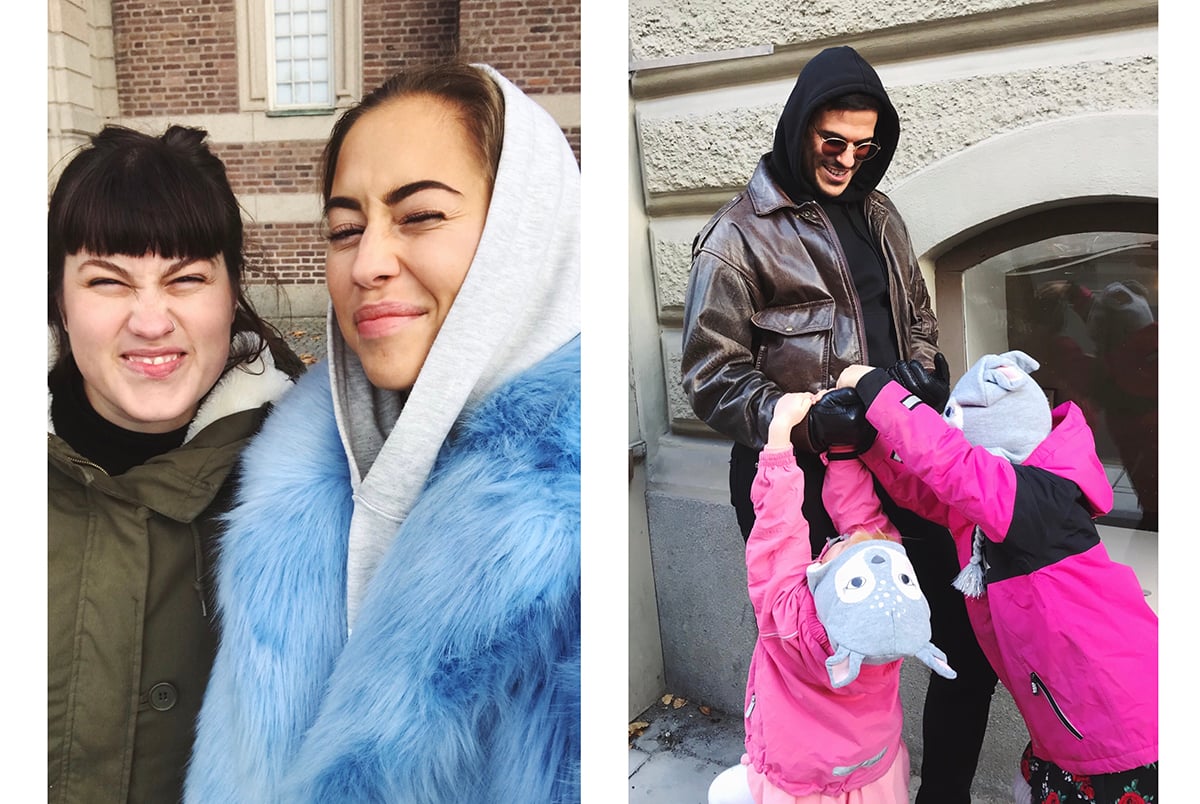 Had my girls over for the weekend! <3
Huuuur mysig helg har inte vi haft då! Bortsett från att det har varit 2 grader och vi har typ frusit ihjäl haha. Fick till och med plocka fram min varmaste vinterpäls! Min syster och barnen kom upp från Skåne i lördags och på kvällen kom även mamma, vår bror & hans tjej över på pizzakväll. Igår var vi på Naturhistoriska och härjade och på kvällen hade vi tacokväll samt såg tredje Harry Potter-filmen. Vet inte hur många gånger jag sett den haha, men min syster har introducerad HP till barnen nu (klart man måste göra det liksom ;-)) och de tycker det är jättespännande. Jag hade dock varit livrädd om jag var 4 och såg dementorerna men Salsan klarade det utan problem.
Nu är det måndag och jag är tillbaka på jobbet. Det snöade när jag gick hit imorse, men resten av veckan ska det bli upp mot 10 grader igen så vintern är nog inte riktigt här än.
// We had such a cozy weekend! Except for that it has been 2 degrees and we almost froze to death haha. I even had to wear my warmest winter fur! My sister and the kids came to visit us on Saturday and in the evening we also had our mom, our brother & his girlfriend over for a pizza night. Yesterday we were at a museum and in the evening we ate tacos and watch the third Harry Potter movie. I don't know how many times I've seen it haha, but my sister has introduced HP to the kids now (ofc you gotta do that ;-))) and they think it's super exciting. I would have been scared if I was 4 and saw the dementors but Sally was totally fine. 
Now it's Monday and I'm back at the office. It was snowing when I walked here this morning, but it's gonna be 10 degrees the rest of the week so I don't think winter is here just yet.