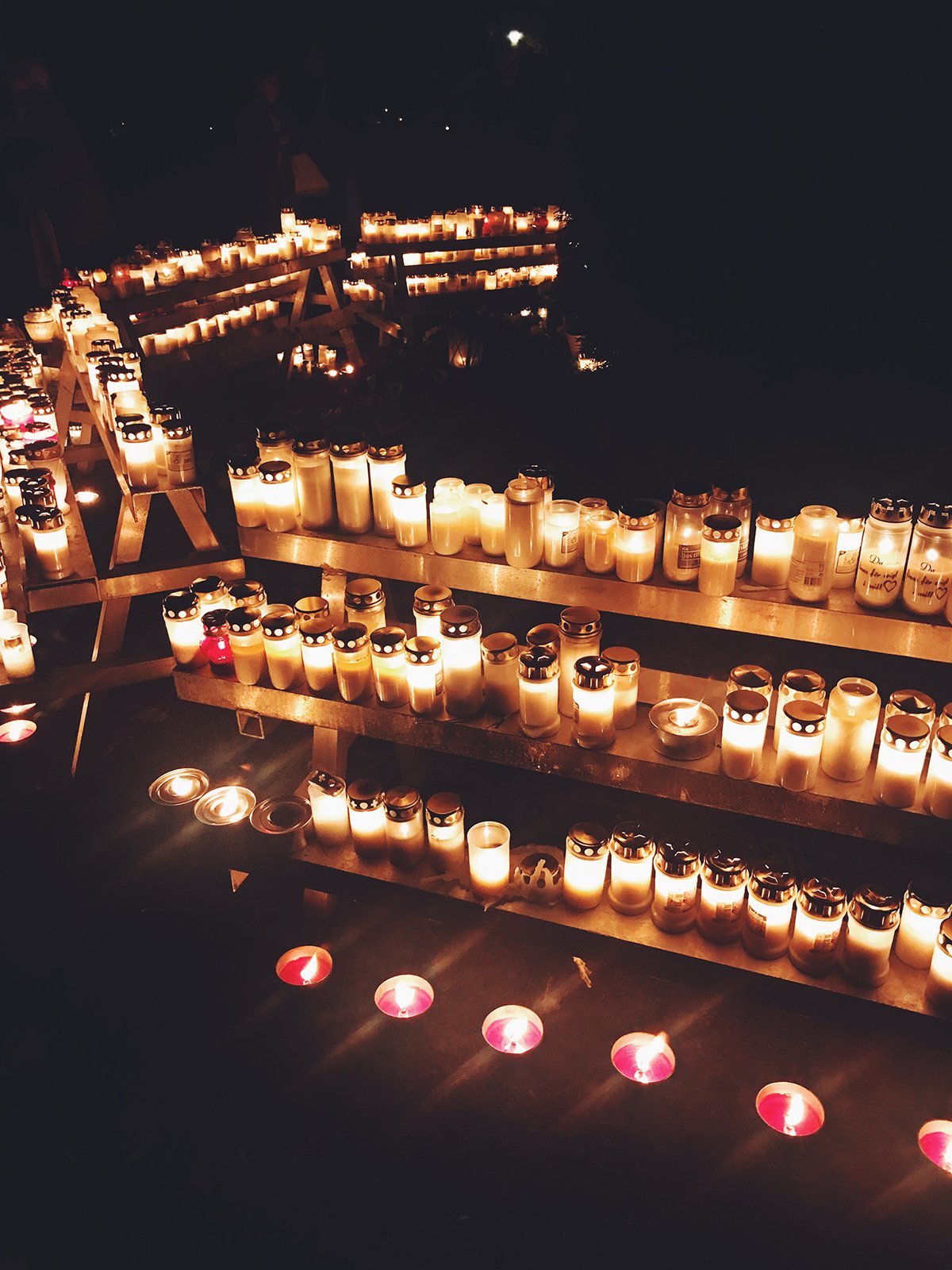 Det är ju Alla helgons dag idag så jag och Aleks besökte kyrkogården nu på kvällen. Det var så fint med alla ljus överallt, men också så sorgligt. Att livet tar slut så fort och kvar är bara minnen och folk som saknar. Vi tände ett ljus vid Aleks mammas grav och ett ljus för min pappa i minneslunden. Pappa är ju begravd i Marocko och ärligt talat så känns det skitjobbigt att jag inte har en plats att gå till här, en plats där jag kan känna att en del av honom finns, en plats dit jag kan gå och minnas och sörja. Vi alla planerar iallafall att åka ner och besöka pappas grav i början av nästa år. Kan inte fatta att det redan gått 10 månader…
Det har fällts många tårar ikväll så nu ska vi bara mysa ner oss i soffan och kramas.
// As you know it's All saint's day today so Aleks and I visited the cemetery in the evening. It was so beautiful with all the candles everywhere, but also so sad. Sad that life ends so quick and left is memories only and people who miss. We lit a candle at Aleks mother's grave and one for my father in the memorial park. My dad is buried in Morocco and to be honest it feels really tough that I don't have a place to go to here, a place where I can feel that a part of him exists, a place where I can go and remember and mourn. But we all plan to go down and visit his grave in the beginning of next year. I can't believe it has already been 10 months….
Many tears have been shed tonight so now we're just gonna cuddle down in the couch and hug each other.