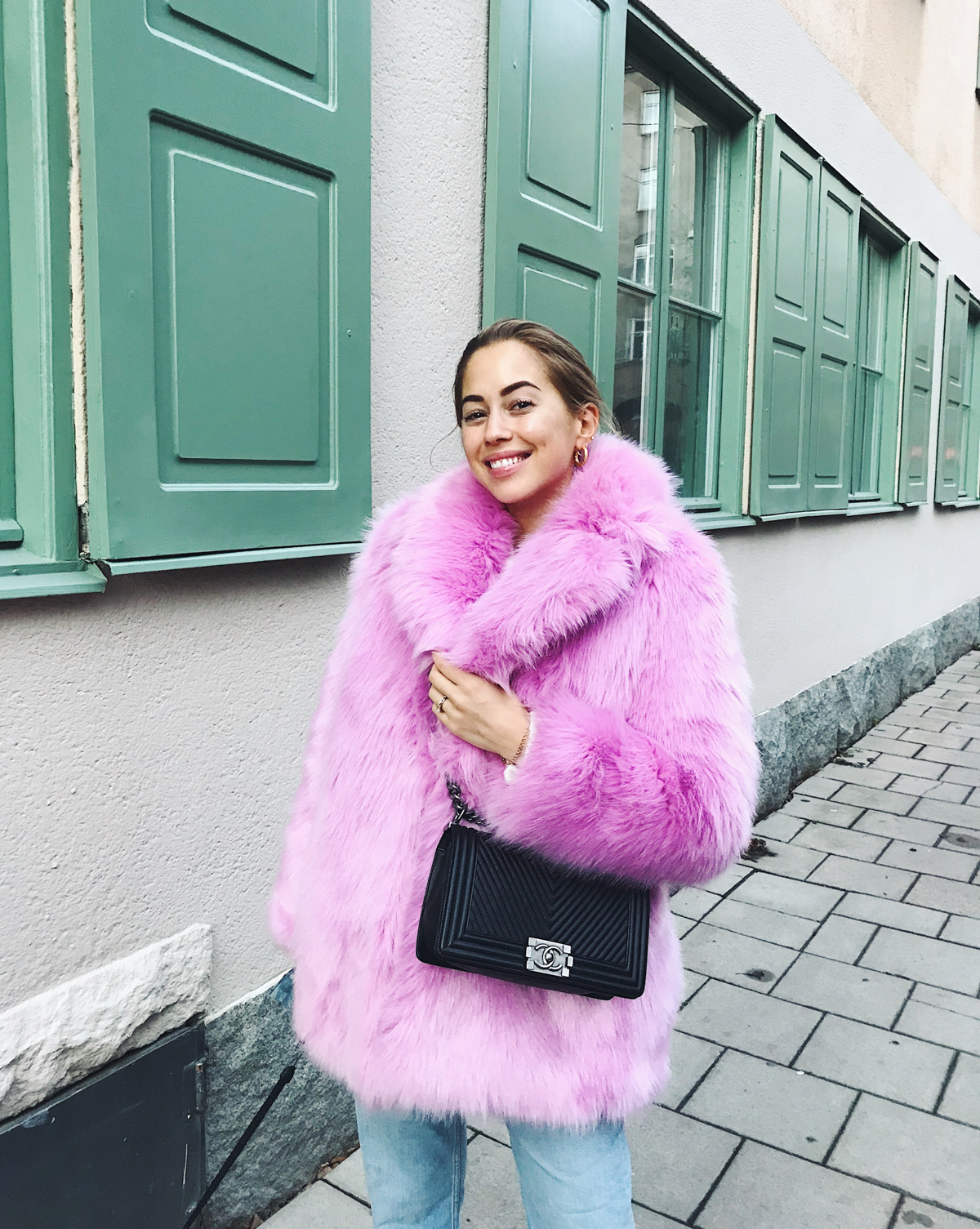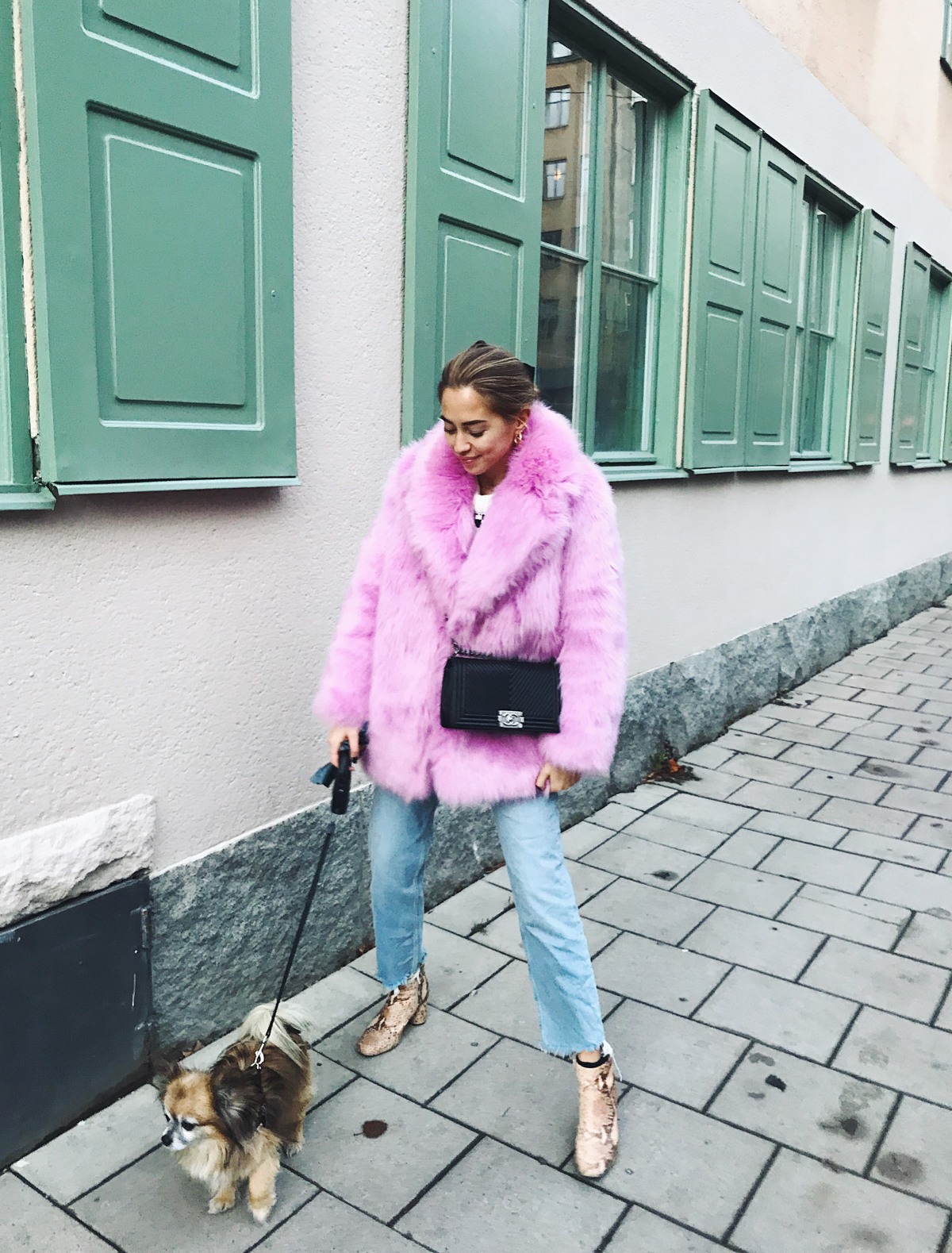 My everyday winter uniform, faux fur + jeans + boots 
Jag och Mani påväg till jobbet imorse! Vilket fint glow jag fick till idag, inte av smink (är osminkad) men från en av mina favoritoljor från Elizabeth Arden (det heter typ "capsule youth serum" eller något sånt). Älskar verkligen ansiktsoljor. :-)) Och man är ju inte 20 längre, nu måste jag boosta rejält med fukt för så fort min hud är minsta torr så syns linjerna mer. Jag tror dock inte att jag kommer vilja testa fillers, botox osv för att jämna ut linjerna. Det känns lite onödigt för det är ju ändå bara temporärt? Har dock massa vänner som kör det och är nöjda och visst ger det fint resultat, men jag vet inte.. Jag tror mer på fukt och på ansiktsbehandlingar som ger huden extra boost, iallafall för mig.
Anyway, idag började jag dagen med frukostmöte här på kontoret och nu sitter jag och jobbar! Ska springa ner och hämta en kopp kaffe nu och hoppas att det hjälper mig piggna till lite. Detta mörker gör mig så trött och omotiverad haha (har ni sett min insta? STENDÖD!), men snaaart vänder det! Om några veckor så börjar det bli ljusare igen. Så länge får vi hoppas på snö! :-)
// Mani and I on our way to work this morning! What a nice glow I got today, not from make-up (not wearing any) but from one of my favorite oils from Elizabeth Arden (I think it's called "capsule youth serum" or something like that). I really love facial oils. :-)) And well I'm not 20 anymore, now I have to boost my skin a lot with moisture because when my skin gets dry the lines are more visible. I don't think I want to try fillers, botox etc though to even out the lines. It feels a bit unnecessary because it's only temporary? But I have a lot of friends that does it and are satisfied and sure it gives a nice result, but I don't know… I believe more in moisture and in facial treatments that gives the skin an extra boost, at least for me. 
Anyway, today I started the day with a breakfast meeting at the office and now I'm just sitting here working! I'm gonna run downstairs and get a cup of coffee now and hope it will make me a bit more alert. This darkness is making me so tired and unmotivated haha (have you seen my insta? IT'S DEAD!), but soooooon it will turn around! In a few weeks it will start getting lighter again. And until then let's hope for snow! :-)