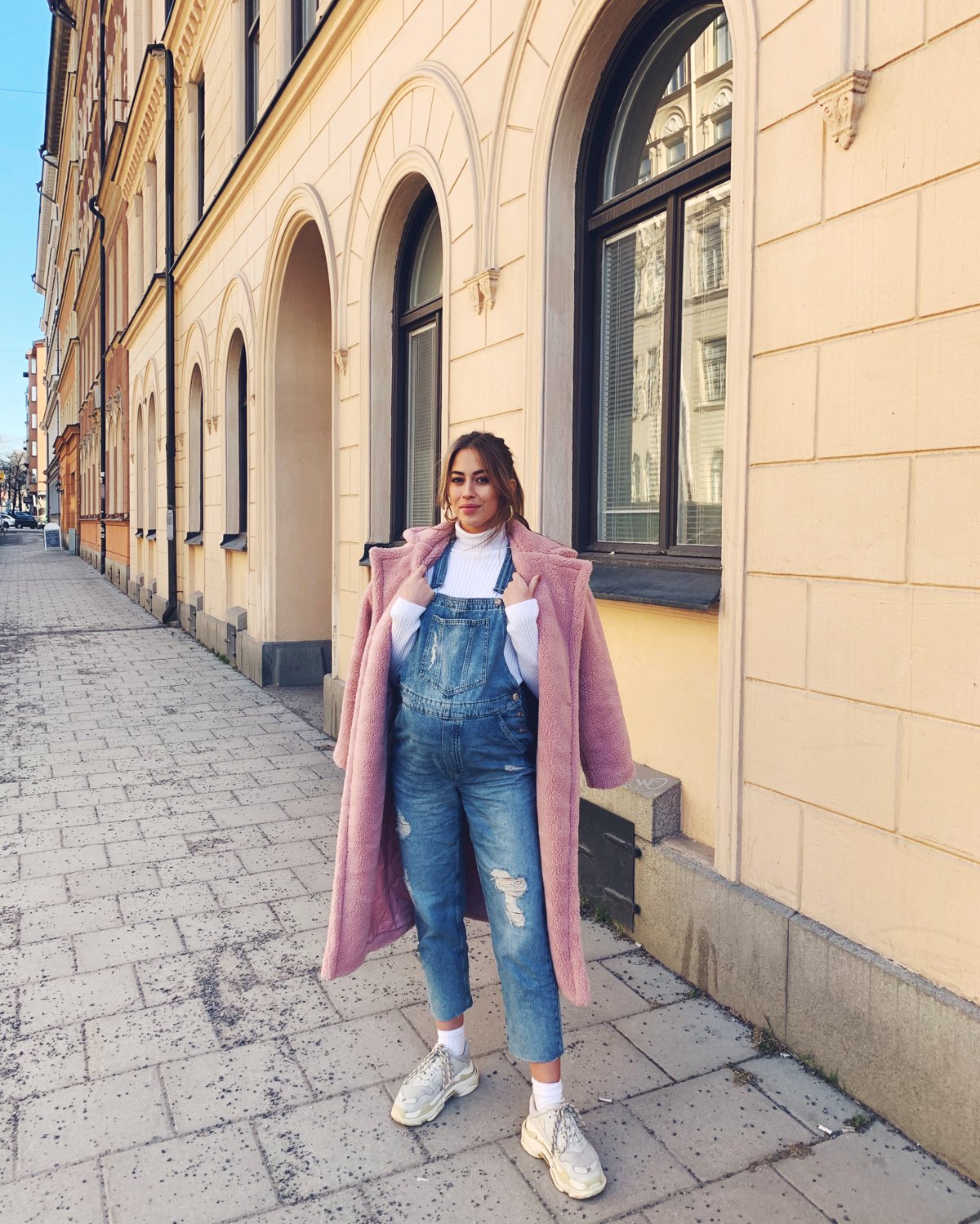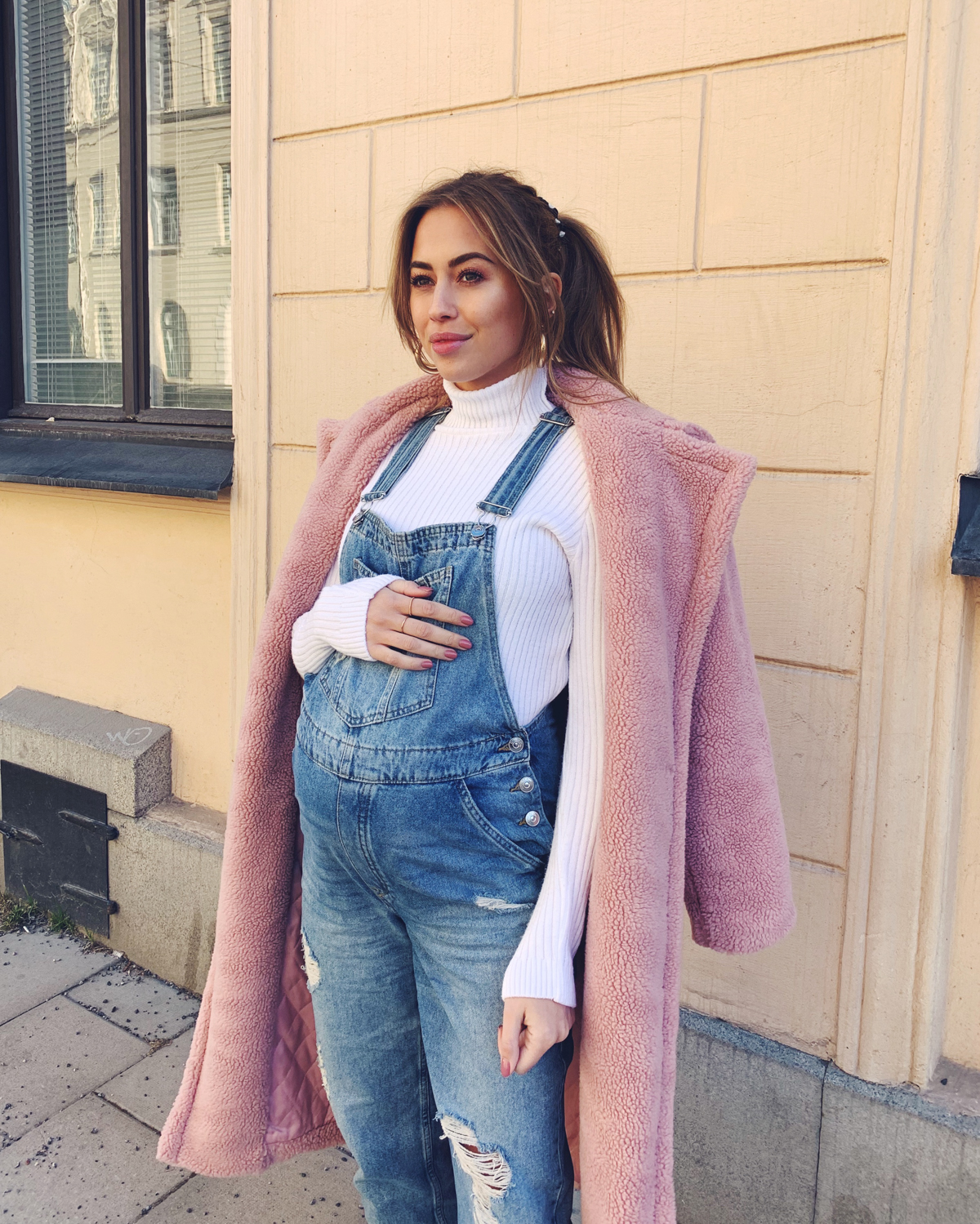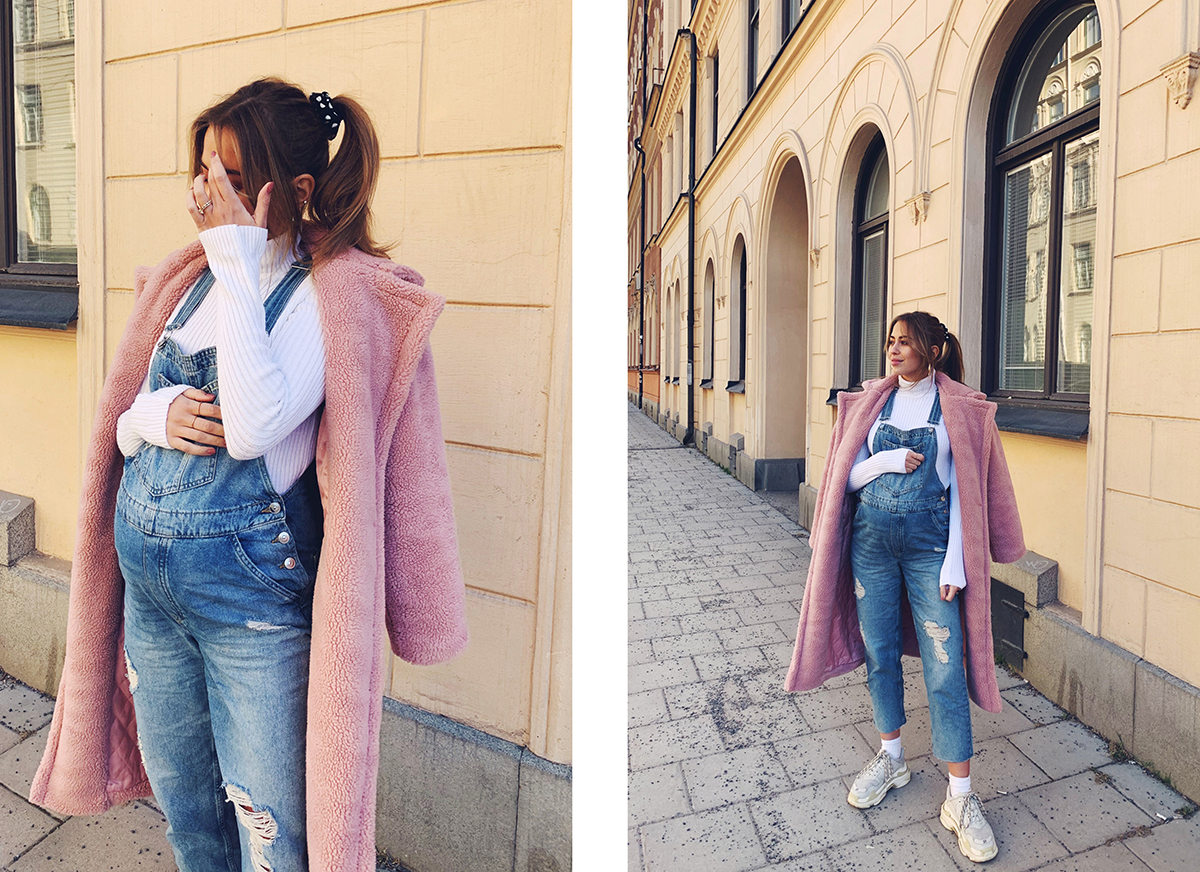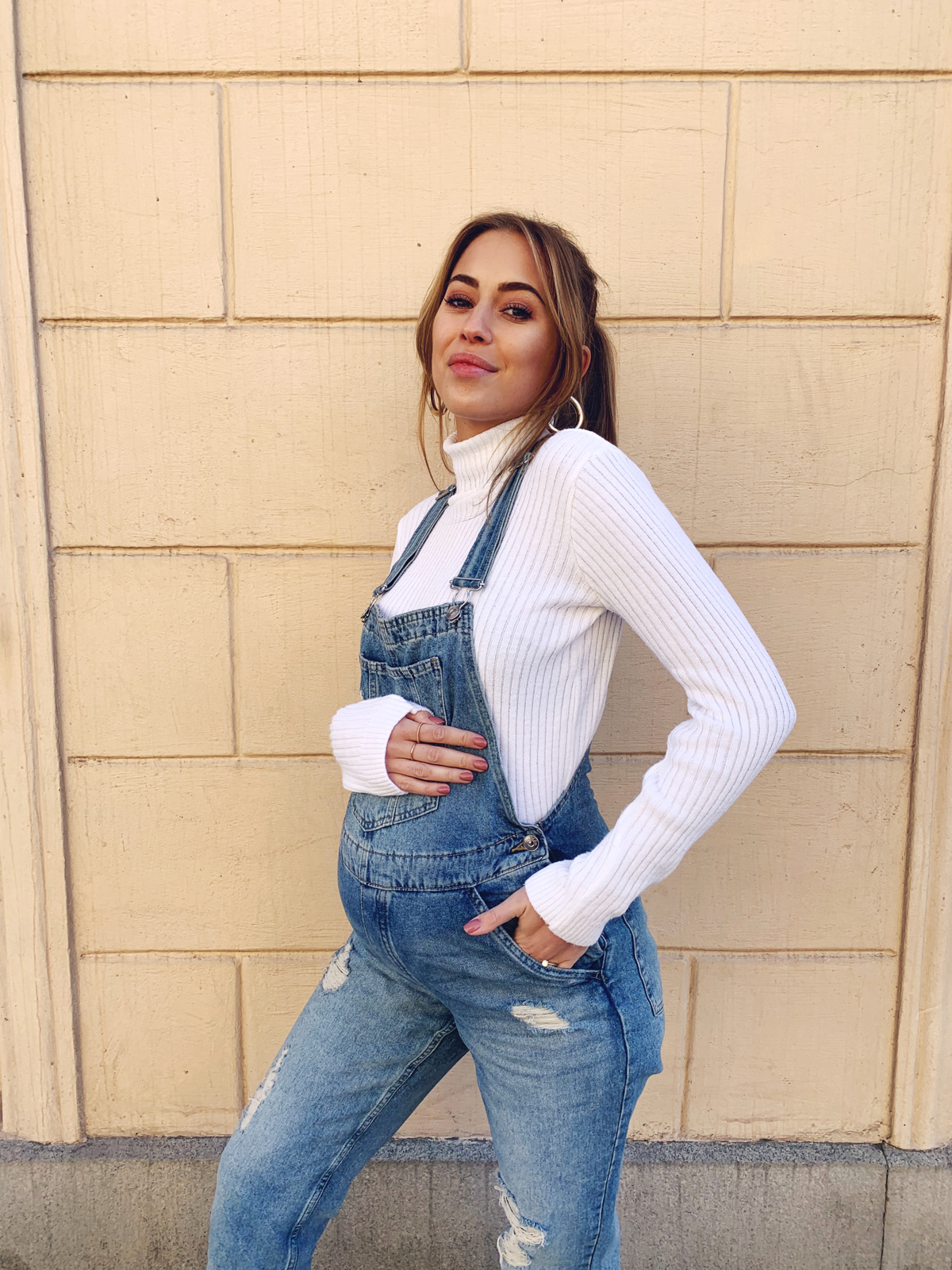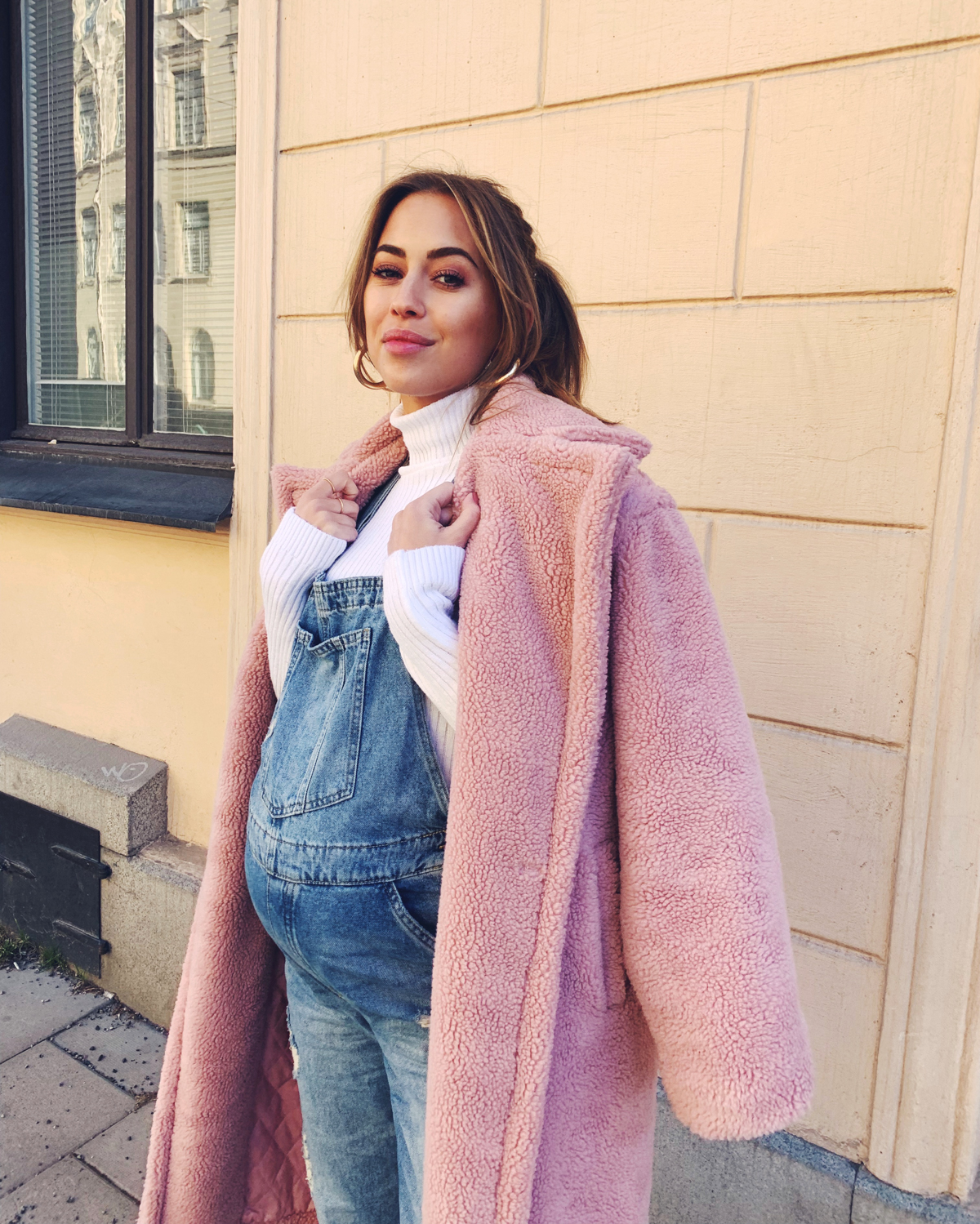 Dungarees from H&M Divided // old sweater // jacket from Ducie London // Balenciaga sneakers 
Hej hjärtan! Hoppas ni haft en fin tisdag. Min dag har varit bra, har jobbat och sedan tränat. Kom hem vid halv åtta och la mig då i ett bad en timme och lät kroppen återhämta sig. Allt är så mycket tyngre nu haha, så ett bad på kvällen är ett måste! Ska värma mat nu och krypa ner i soffan bredvid Aleks och Mani.
Här har ni förresten dagens look! Ja, jag har fått en dille på hängselbyxor hehe. Köpte dessa i två storlekar större men de går knappt att knäppa, kan nog bara ha dem någon vecka till eller två, sedan får min kompis Ines (som också väntar barn 11 veckor efter oss!<3) ta över dem. Mycket går i arv, jag får grejer från Dani och när jag är klar med dem så får Ines dem. Samma kommer gälla bebiskläder. Supersmidigt ju! :-)
// Hi sweethearts! I hope you've had a nice Tuesday. Mine has been good, I've been working and then I did a workout. I got home at 7.30 and took a bath for an hour to let my body recover. Everything is so much heavier now haha, so I need a bath in the evening! I'm gonna heat up some food now and cuddle down in the couch with Aleks and Mani.
Here you have today's look! Yes, I have a thing for dungarees hehe. I bought these in two sizes bigger but I can barely close the, I think I can only wear them for another week or two, then I will give them to my friend Ines (who's also expecting 11 weeks after us!<3). We pass on lots of stuff to each other, I get stuff from Dani and when I'm done with them Ines will have them. It will be the same with baby clothes. Such a good idea! :-)