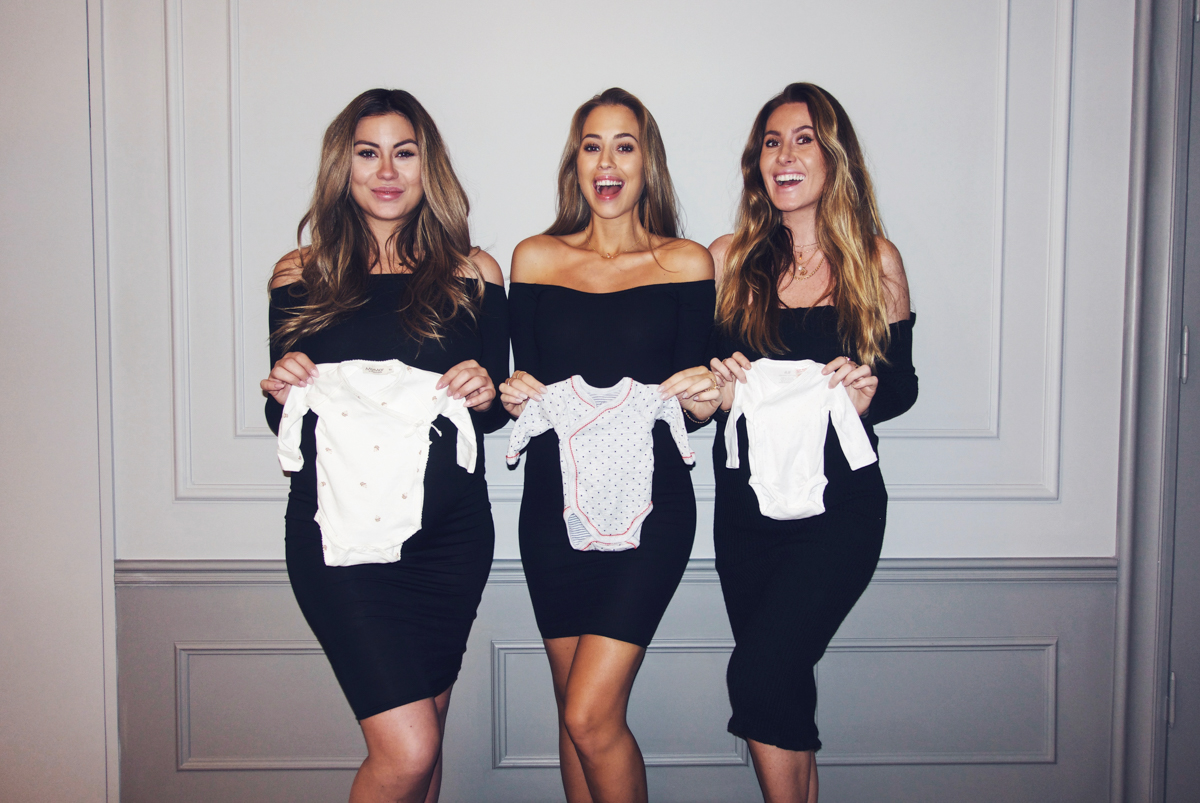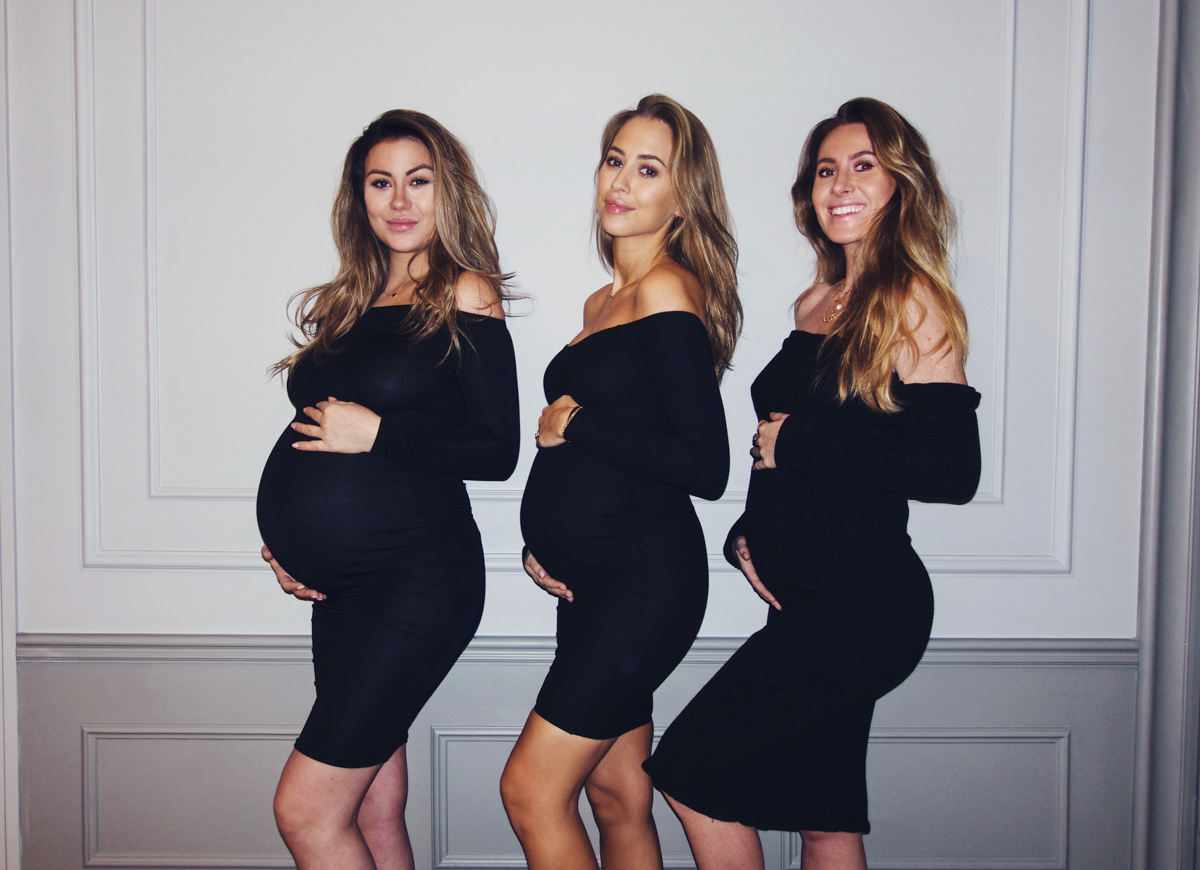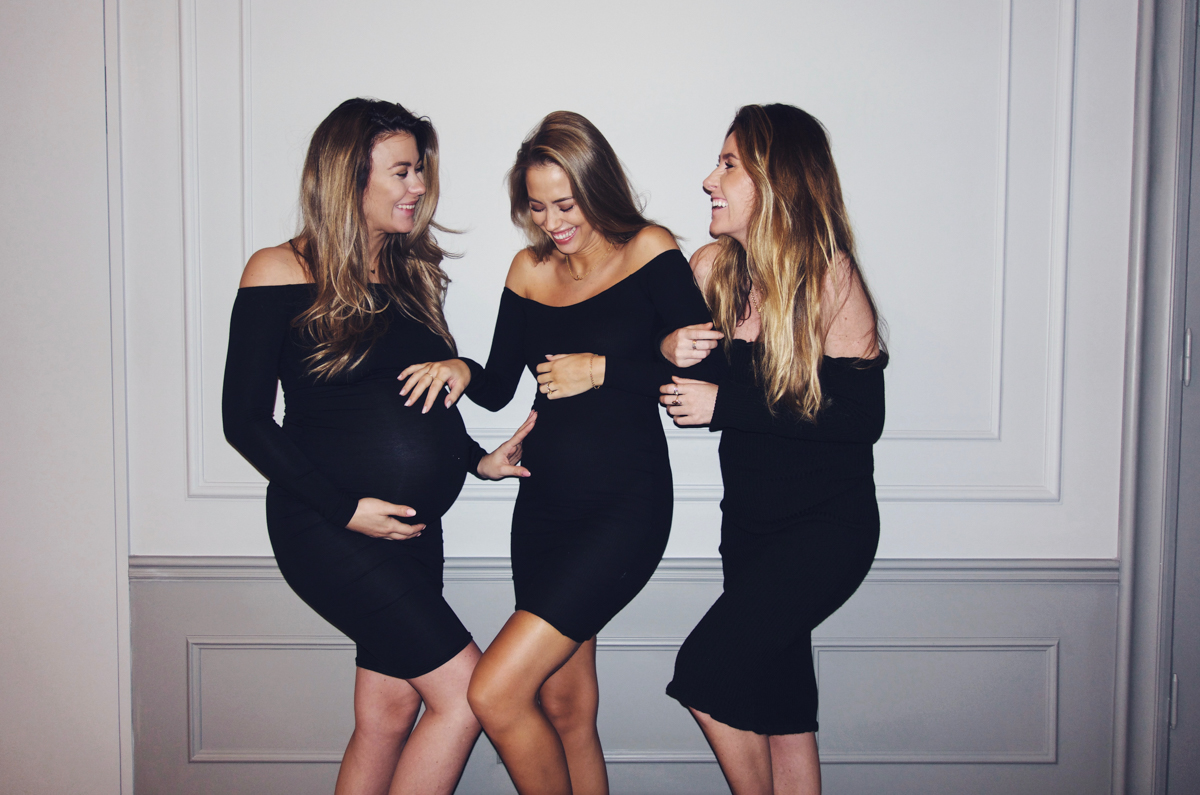 One baby is already out. Two to go! <3
Jag har alltid drömt om att få gå igenom den här enorma livsomvälvande händelsen med någon vän, så när Ines och Daniel kom några månader senare och berättade att de också väntar barn så blev jag och Aleks så himla glada! Dels för deras skull såklart men också för vår egna haha… Nu hade jag både Dani OCH Ines att dela detta med. Vi kommer inte bara vara mammalediga samtidigt utan våra barn kommer också vara jämngamla och växa upp ihop. Sån dröm. <3 Danis baby är ju redan ute, om 2 månader kikar vår ut och 2,5 månad efter det kommer Ines.
Varför jag tar upp detta nu är för att vi släppte ett nytt poddavsnitt idag (klicka här för att lyssna) och Ines gästar! Vi pratar om helgens storslagna frieri och bröllopsdrömmar, om att som 10-åring fly kriget och hamna i Östersund, och såklart om graviditet. Ni hittar vårt nya avsnitt "Så mycket kostade Kenzas bröllop" i apparna Podcaster, Acast och Spotify! Sök bara på Kenza & Dani.
// I have always dreamed about going through this huge life changing thing with a friend, so when Ines and Daniel came a few months later and told us that they are also expecting, Aleks and I got so happy! Partly happy for them of course, but also for us haha… Now I have both Dani AND Ines to share this with. We will be on maternity leave at the same time and our kids will be the same age and grow up together. Such a dream. <3 Dani's baby is already out, our baby will come in 2 months and in another 2,5 months after that, Ines baby will arrive. 
Why I am brining this up now is because we released a new podcast episode today and Ines is our guest! We talk about the big proposal this weekend and wedding dreams, about escaping war as a 10 year old and end up in Östersund, and of course about pregnancy. You can find our new episode "That's how much Kenza's wedding was worth" in the apps Podcaster, Acast and Spotify! Just search for Kenza & Dani. (our podcast is in Swedish)