Och så kom han äntligen till världen, vår lilla son. Fredagen den 14e juni klockan 05:06 på morgonen drog jag ut honom med mina egna händer, en stark skrikande pojke på 54 cm och nästan 4,2 kg. Jag var väldigt chockad direkt efter eftersom att krystningsarbetet var extremt långt och smärtsamt så det tog mig några minuter att förstå vad som precis hänt, men när vi klivit upp från pallen jag fött på och lagt oss i sängen så kom tårarna. Han är helt perfekt. Jag kan inte förstå att han är vår.
Jag ska berätta mer om förlossningen och allt senare, men just nu behöver jag tid för att läka och smälta allt detta. Lära känna vår lilla älskling och allt runt omkring. Allt är så nytt och omtumlande på så många sätt och vis. Tack för alla fina meddelanden ni skickat! <3
// And then he finally came into the world, our little son. On Friday the 14th of June at 05:06 in the morning, I pulled him out with my own hands, a strong screaming boy of 54 cm tall and almost 4,2 kilos. I was very shocked straight after because the last stage was extremely long and painful so it took me a couple of minutes to understand what just happened, but when we got up from the "chair" I gave birth on and into bed, my tears came. He is completely perfect. I can't believe that he is ours. 
I will tell you more about the birth and everything later, but right now I need time to heal and land in all this. Get to know out little baby and everything around. Everything is so new in so many ways. Thank you for all the kind messages you've sent me! <3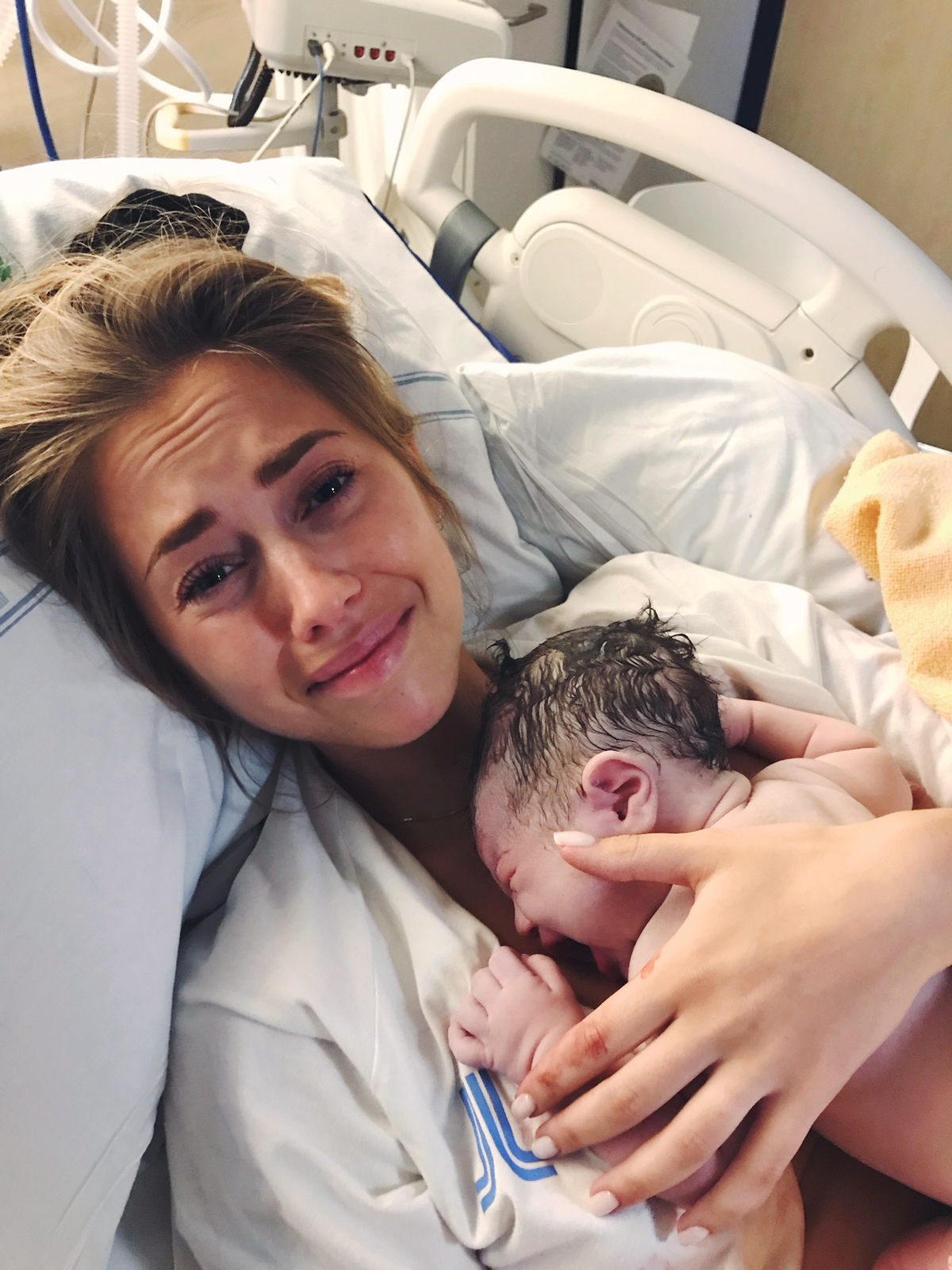 First photo of mother and son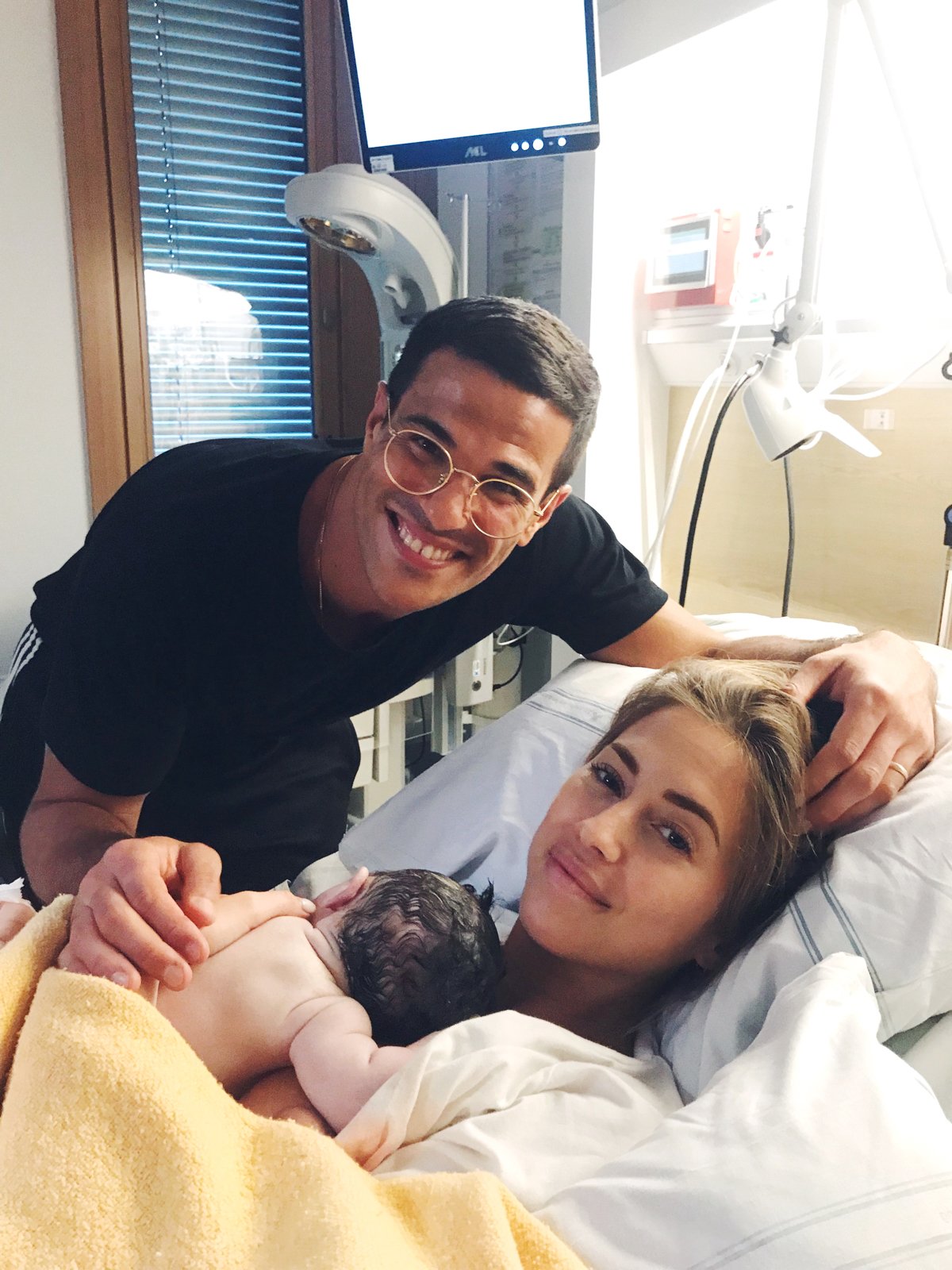 And our very first family photo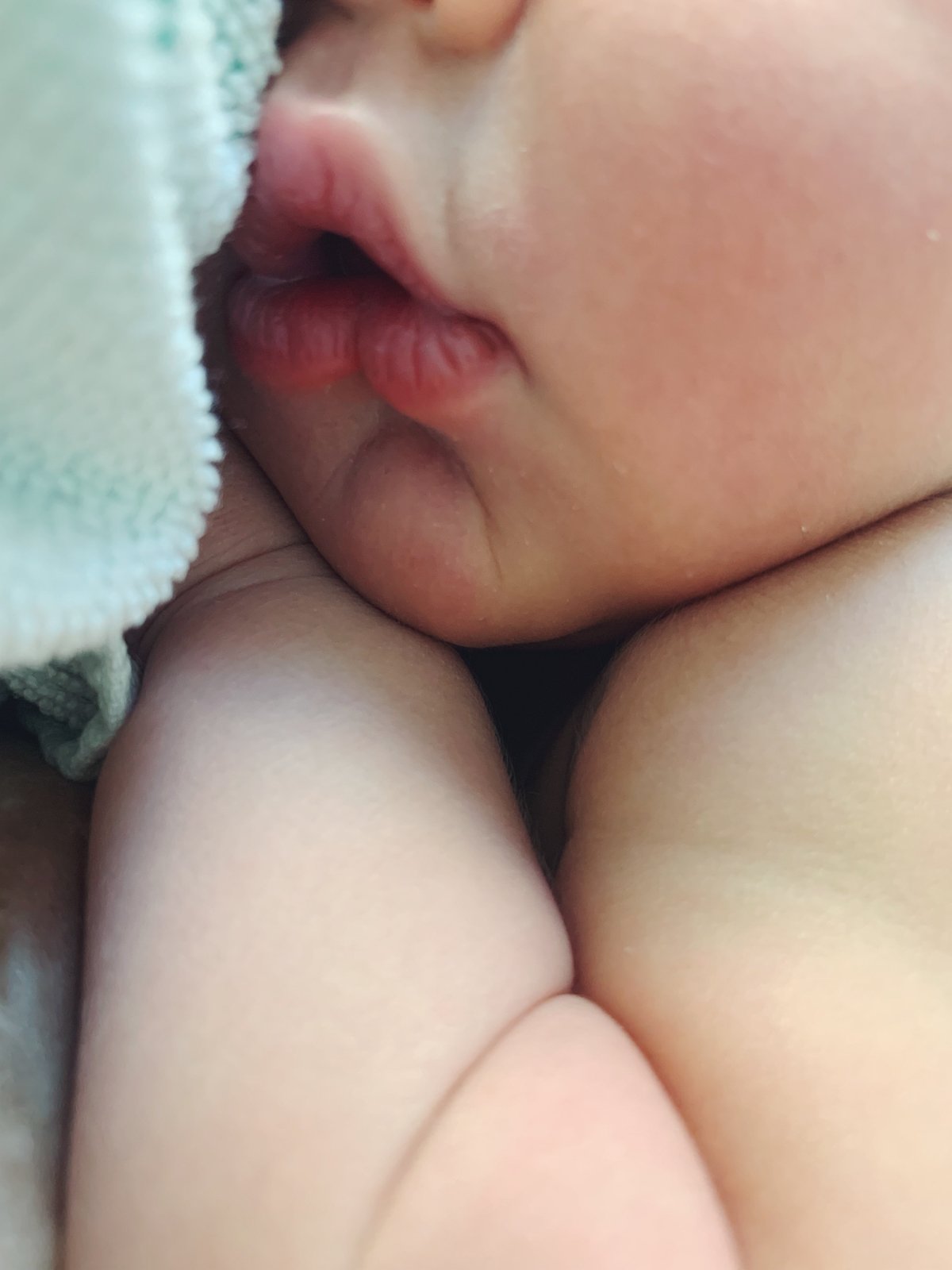 That little mouth <3