Hej hjärtan! Tog en liten paus från jobb i helgen för att bara vila och vara med min familj. Tror vi alla mår bättre av att lägga ner telefonen ibland!
Så vad har vi haft för oss då?
// Hi babes! I took a small break from work this weekend to just rest and spend time with my family. I think we all feel better when we put our phones down every now and then!
So what have we been up to?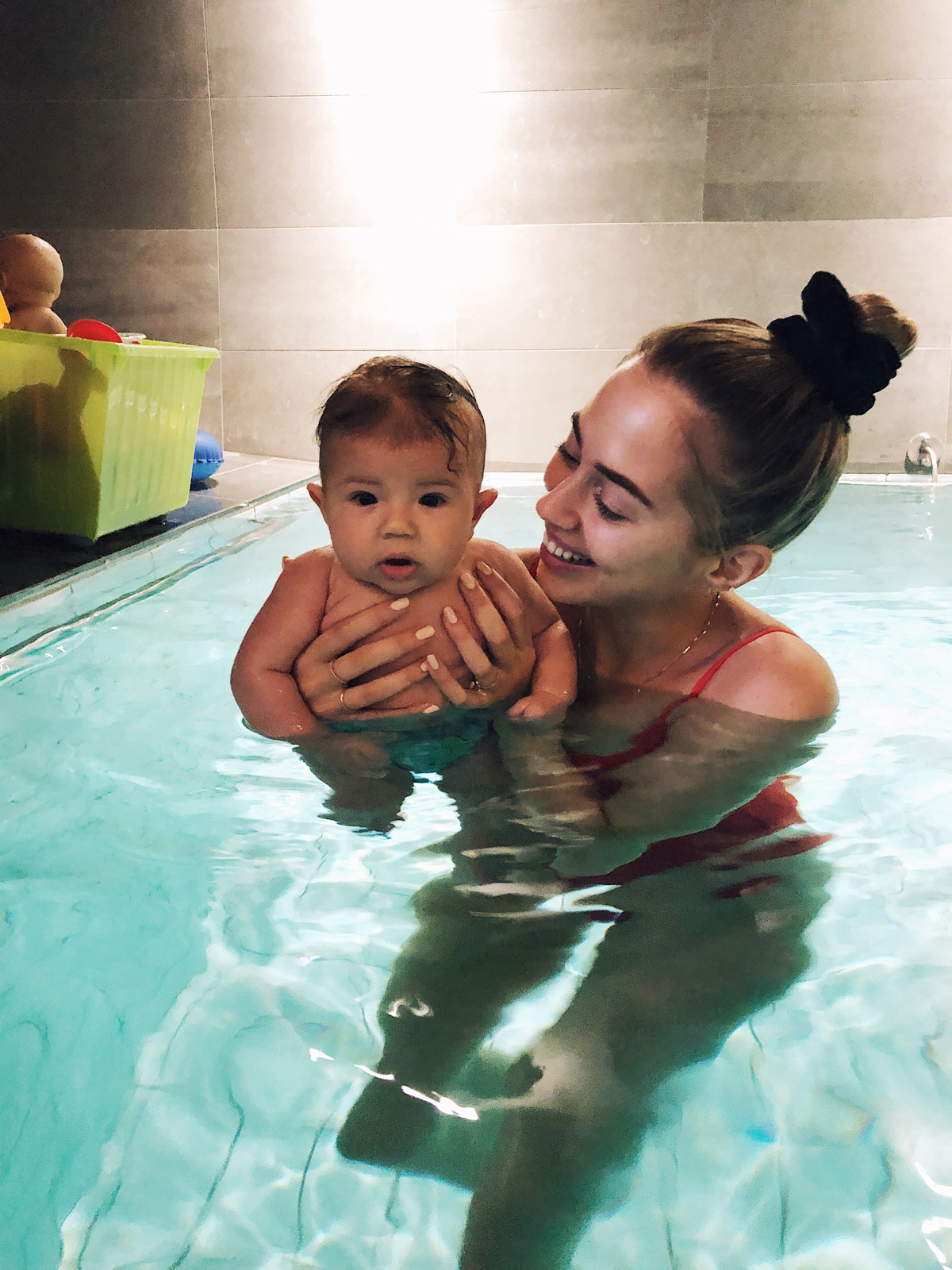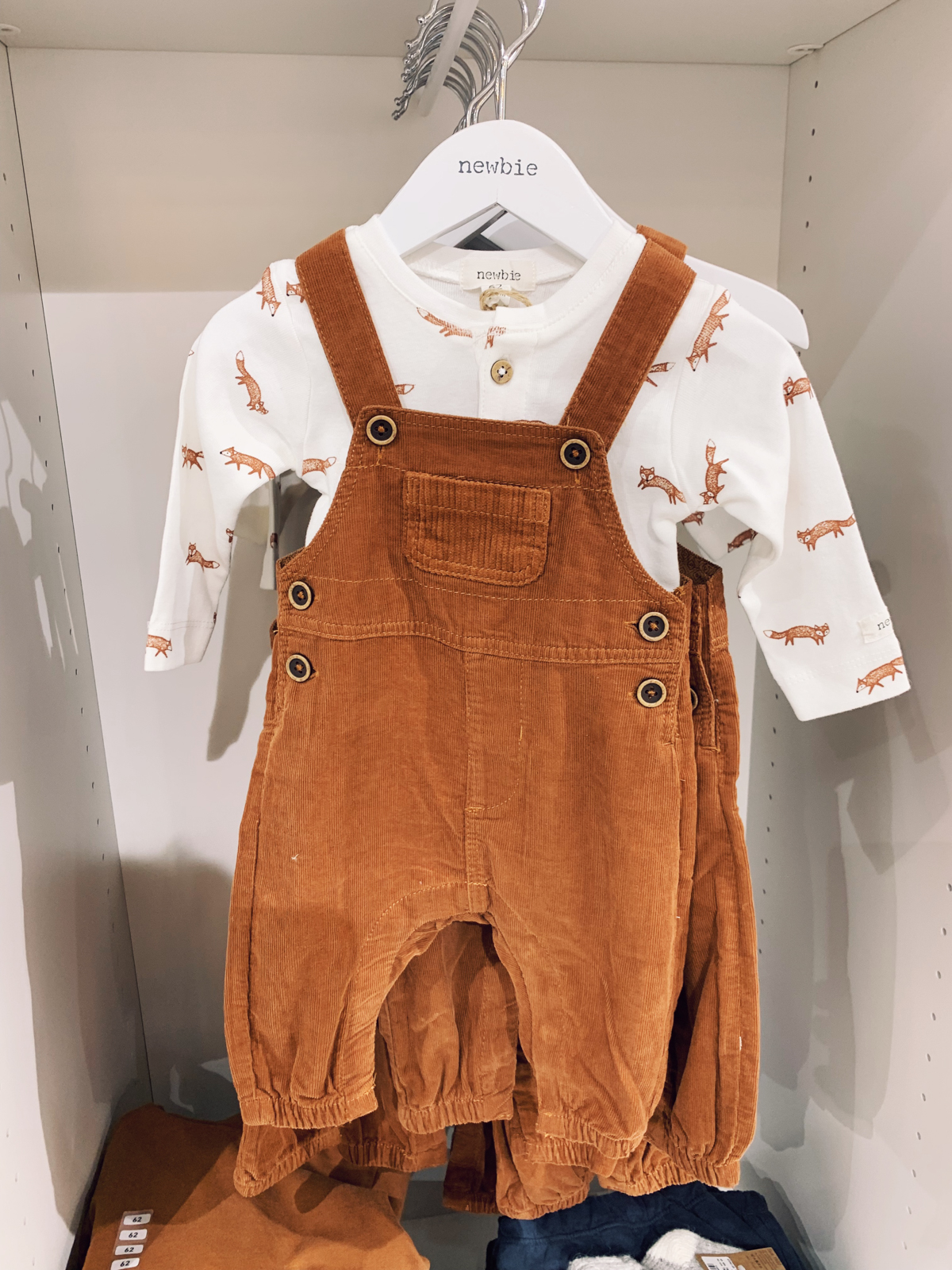 FREDAG: Dagen började med att vi fixade pass Nikola! Tröjan var nedspydd och håret stod åt alla håll. Lär bli den gulligaste passbilden jag någonsin sett. :-)
Efter det var det dags för babysim! Jag och Dani går ju på det med våra små på fredagar. Denna gång avancerade vi till badringar och Nikola låg mest och chillade i den istället för att sparka. Han är yngst i gruppen, alla andra bebisar leker och plaskar mer medan han typ bara ser ut som på bilden ovan. Haha. Ibland får man leenden men mest undrar han nog vad tusan det är som pågår.
Efteråt däckade han och sov 2.5 timme medan jag, Dani och Ines lunchade och fikade, och sedan gick jag och Ines och kollade på bebiskläder. Älskar Newbies sortiment och att de har mycket unisex.
På kvällen var vi på middag hos några vänner vilket var väldigt trevligt!
// FRIDAY: We started the day at the polis station getting a passport for Nikola! His sweater was full with puke and his hair was standing up in different directions. I'm sure it will be the cutest passport photo I've ever seen. :-)
After that it was time for our baby swim lesson! As you might remember Dani and I go to this every Friday with our little ones. This time we advanced to those floaty rings and Nikola was mostly just chilling in it instead of kicking. He is the youngest one in the group, all the other babies are playing more while he is mostly just looking like the photo above. Haha. Sometimes he smiles but most of the time he is probably just wondering what the heck is going on.
He fell asleep right away after and slept for 2.5 hours while me, Dani and Ines had lunch and a coffee, and after that we looked at baby clothes. I love Newbie's stuff and that they have a lot of unisex.
In the evening we had dinner at our friends place which was very nice!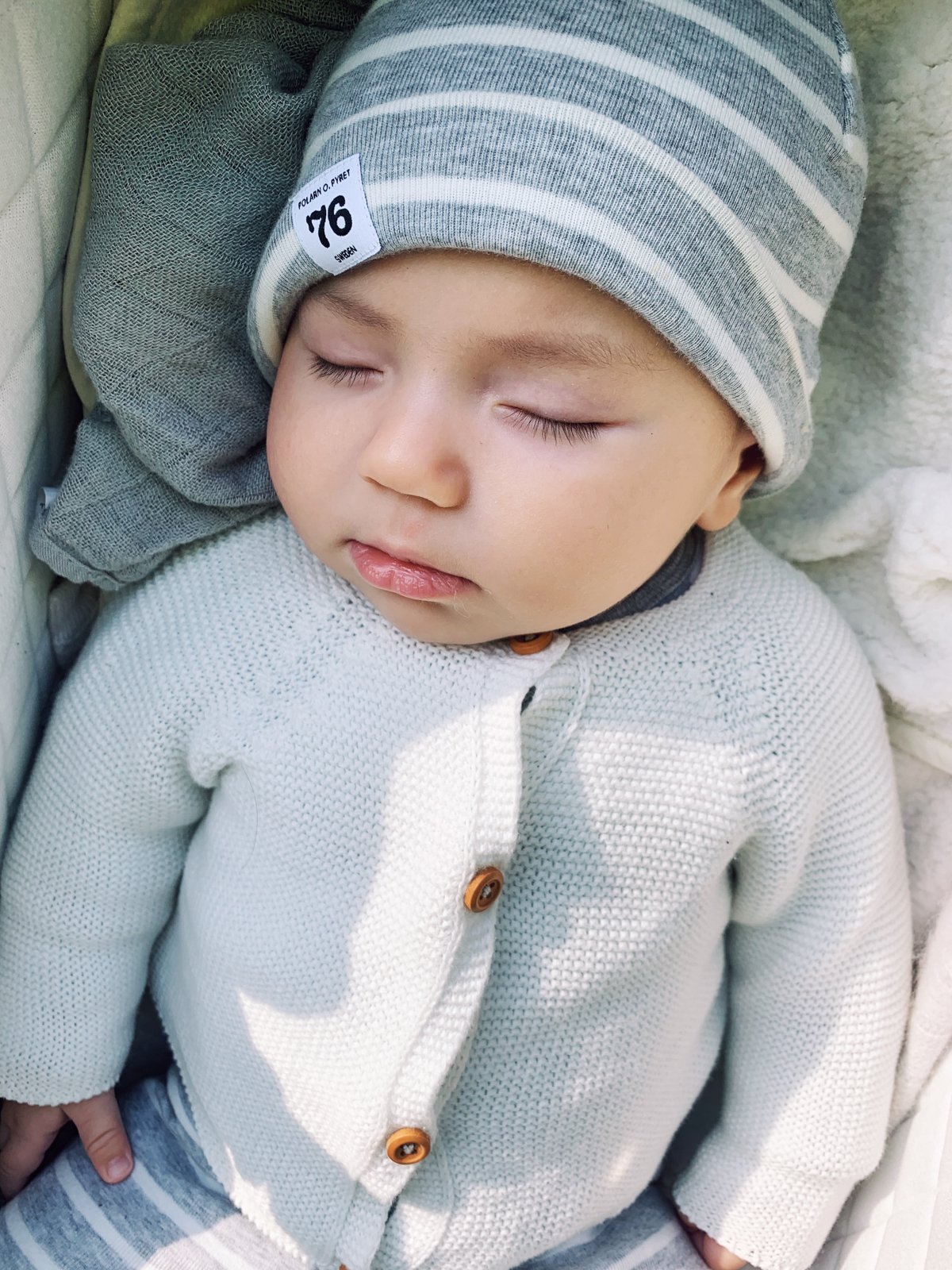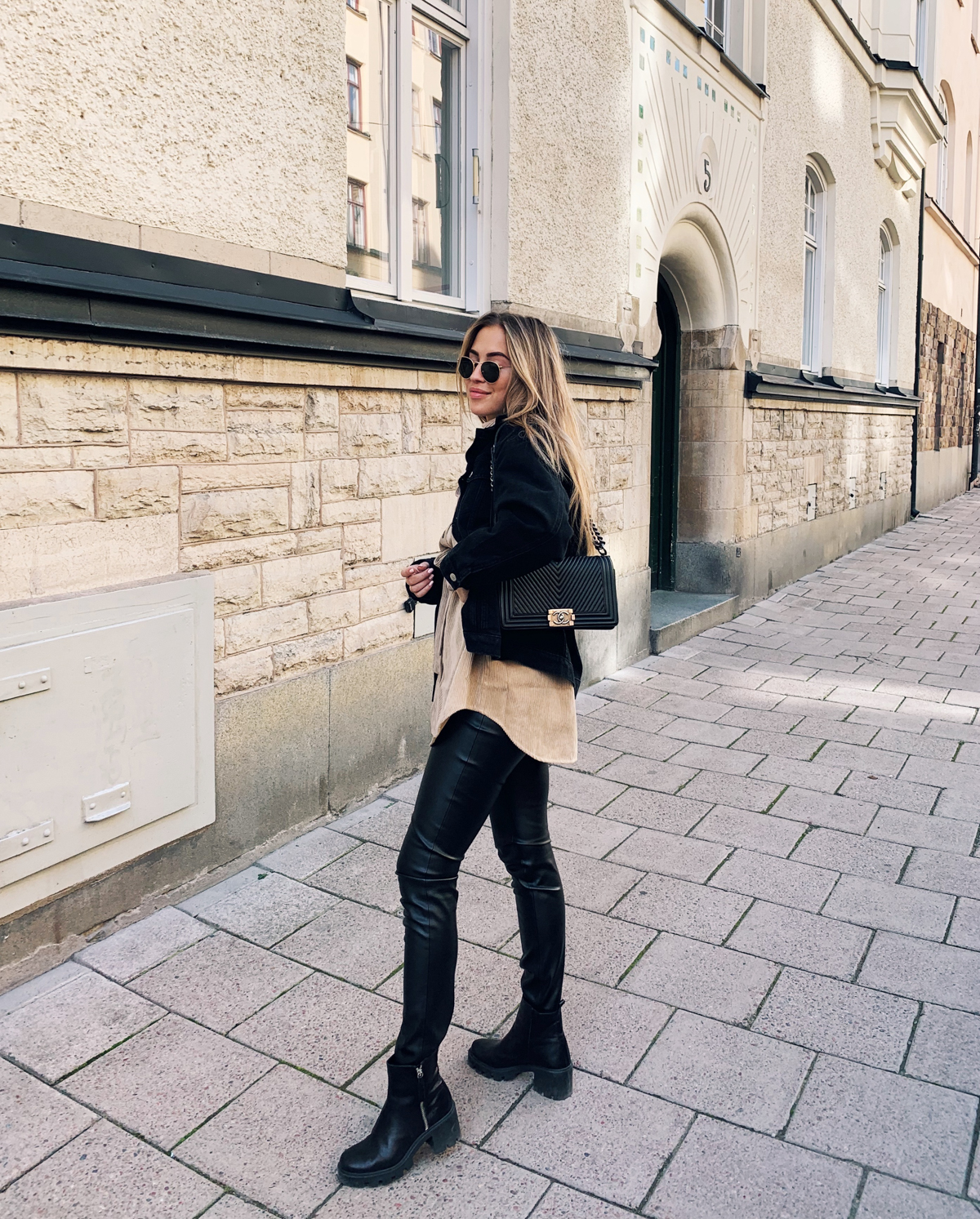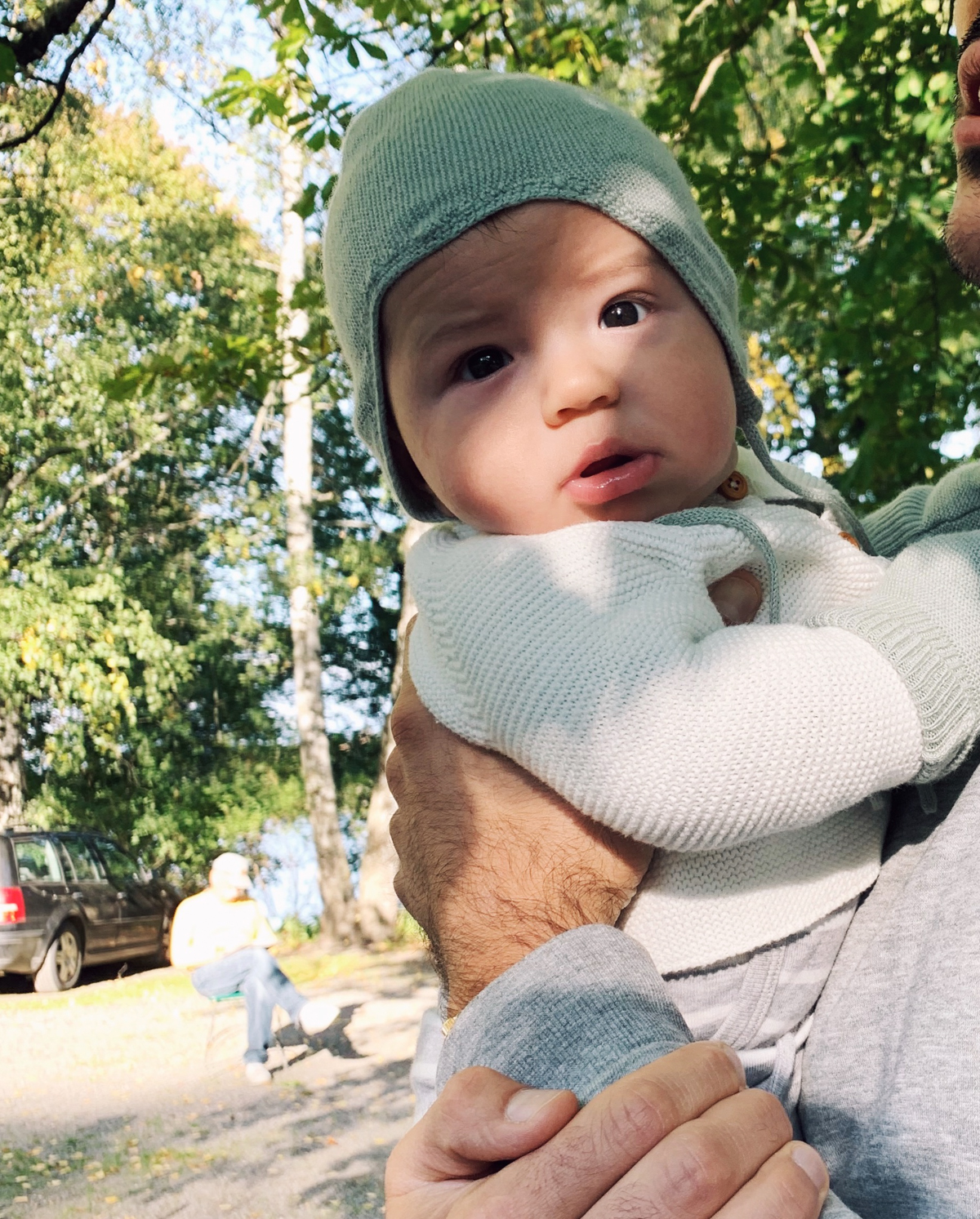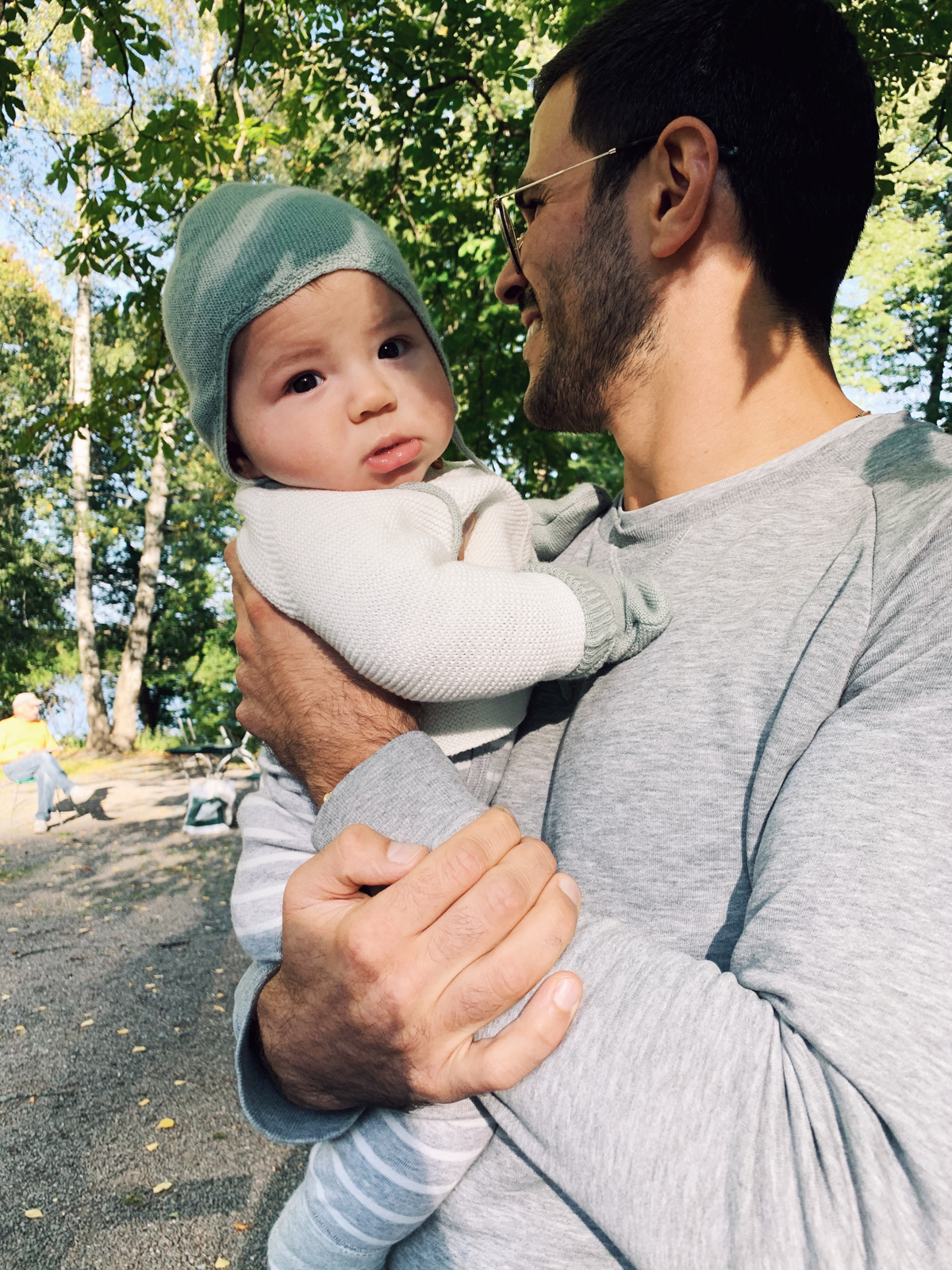 LÖRDAG: Jag fick lite sovmorgon medan grabbarna var nere hos farfar, och efter frukost gav vi oss ut allihopa! Promenerade med våra vänner och deras bebis och stannade för en fika i Hagaparken. Nikola sov mest (han älskar ju att sova när vagnen rullar) men vakande så fort vi stannade och då fick han komma upp. Påväg hem sen somnade han i selen igen. Har skaffat en Ergobaby som passar bättre nu när han börjar bli tuuuuuung!
På kvällen hade Aleks spelkväll med sina vänner så jag och Nikola myste hemma och jag upptäckte RuPauls drag race haha. ATT JAG MISSAT DET.
// SATURDAY: I got to sleep in a bit while the boys were at grandpa's, and after breakfast we all went out! We took a walk with our friends and their baby and stopped for a coffee in Hagaparken. Nikola slept most of the time (as you know he loves sleeping while the stroller is rolling) but woke up as soon as we stopped so he got to come up. On the way home he fell asleep again in the carrier. We've gotten an Ergobaby that suits better now when he is getting heaaaavy!
In the evening Aleks has game night with his friends so Nikola and I stayed home and I discovered RuPaul's drag race haha. CANT BELIEVE I'VE MISSED IT.
My outfit: pants from Ivyrevel, boots from Zara, shirt from Nelly, jacket from Nakd.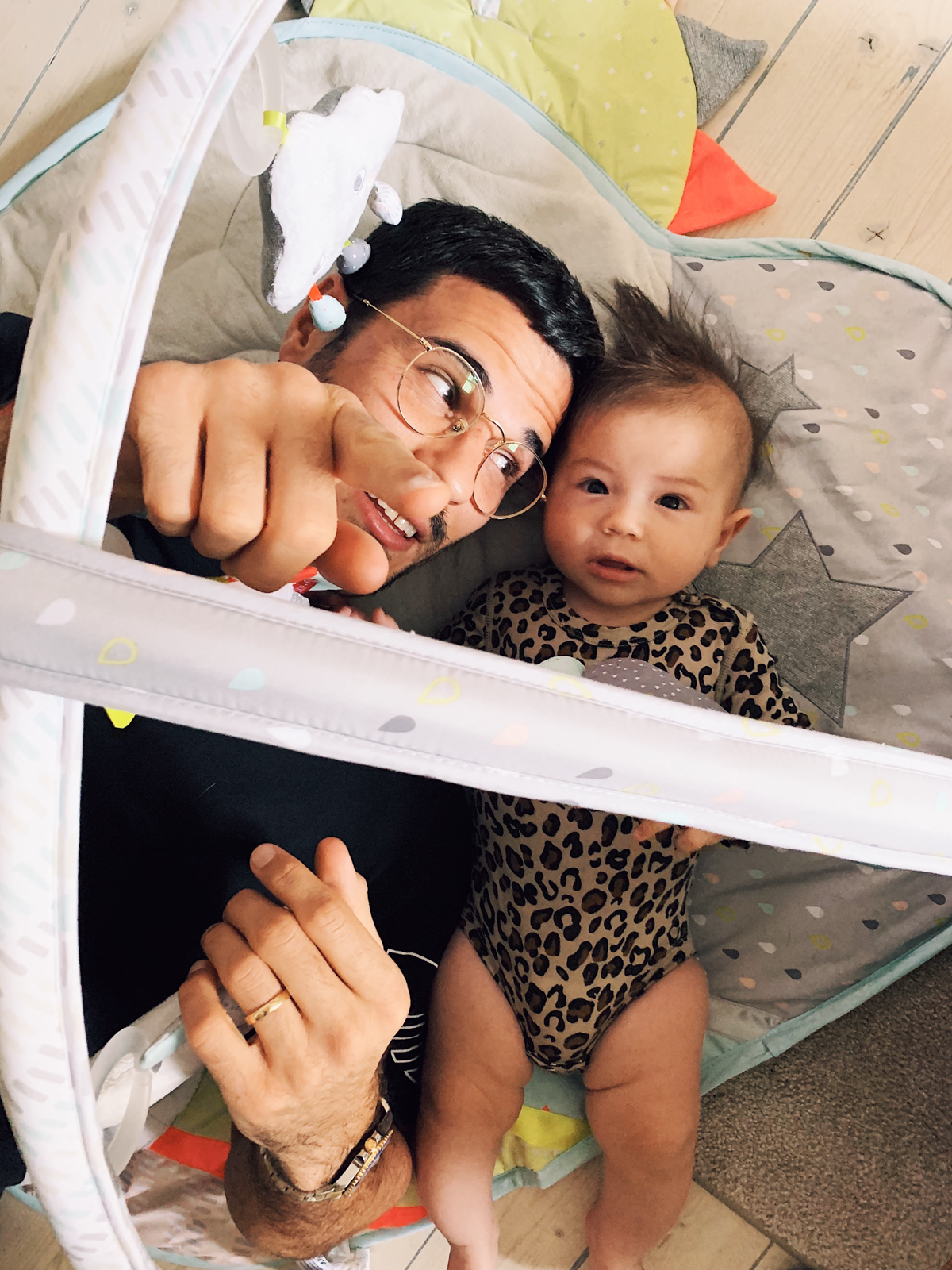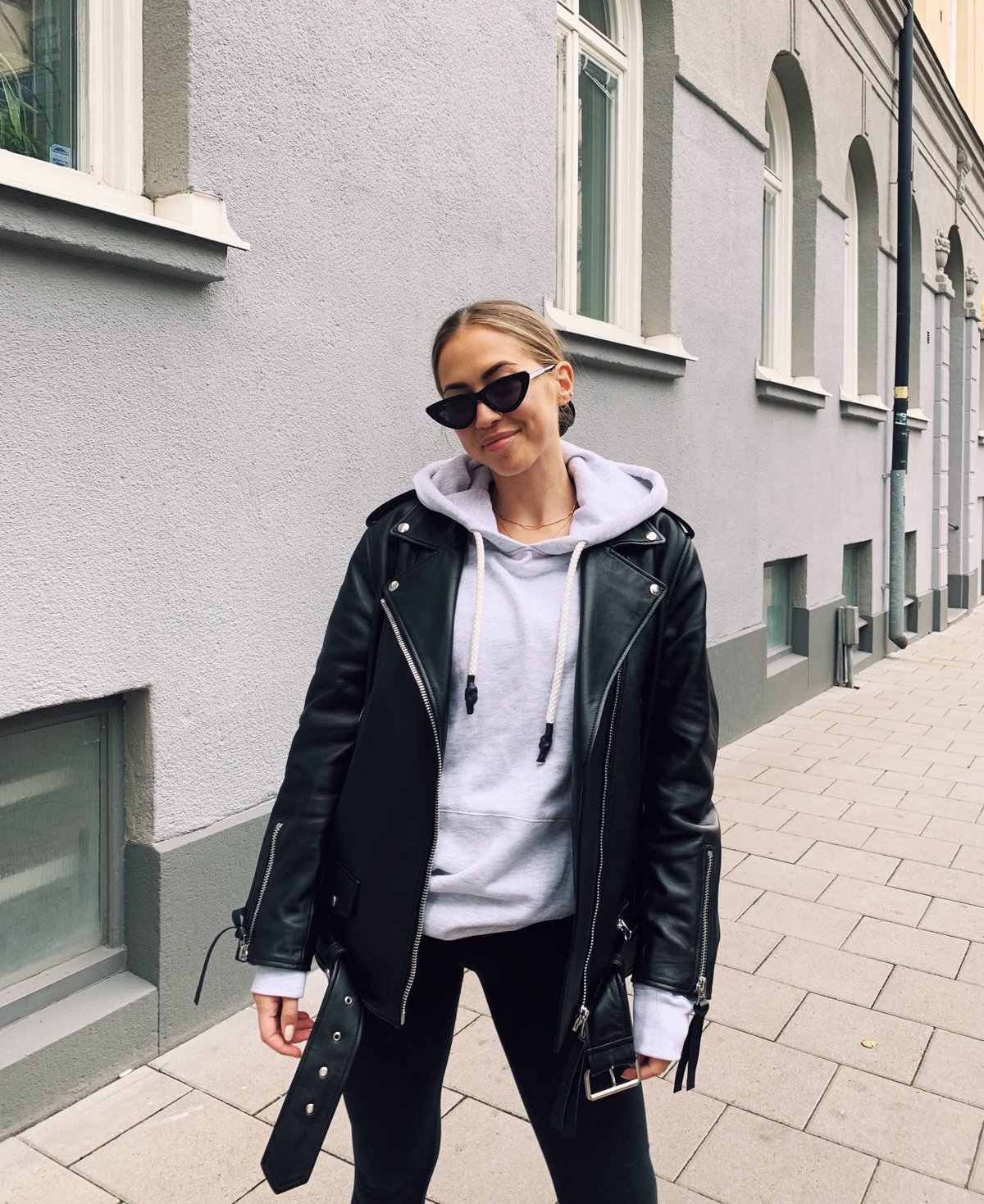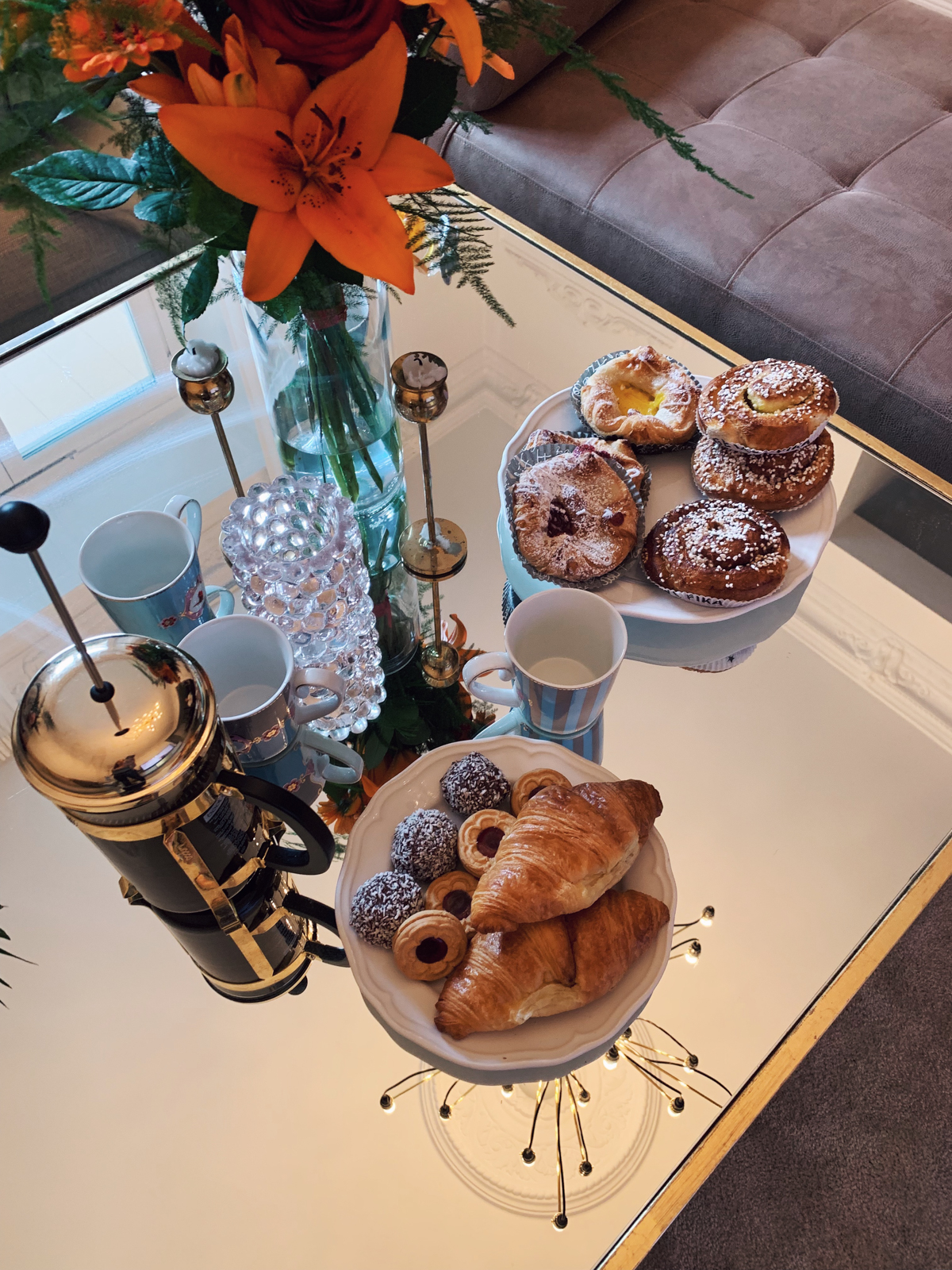 SÖNDAG: Imorse gick vi upp innan sju allihopa. Tanken var att Aleks som vanligt skulle ta Nikola eftersom att nattmatningen är lite tuffare igen nuförtiden (efter 3 på morgonen vill han amma en gång i timmen) men han kom liksom in flera gånger och frågade så onödiga saker som "var är hans gråa byxor?" så jag kunde inte somna om. :-)))) Så vi klädde på oss, mötte Casandra (Aleks ena brorsdotter) utanför porten och så promenerade vi ner till farfar för en kopp te. Aleks pappa blir så glad när han på helgmorgnarna får mysa med Nikola. <3
Vid halv tio var vi hemma igen och då åt vi omelett till frukost och lekte i babygymmet. Nikola har äntligen lärt sig att vända sig från rygg till mage!!! Blev helt tårögd första gången han gjorde det själv för det var som att han fattade vad han hade klarat, han såg så himla stolt och glad ut.
Efter en nap tog vi en promenad här i Vasastan, köpte lite leksaker och åt lunch. Sedan kom Ines och Daniel (och lilla Valentina) över på fika!
Det var min helg det! Nu: pasta och ett avsnitt Euphoria. Tar tillbaka det jag sa innan om den serien. Jag älskar den.
// SUNDAY: This morning we went up before 7. Aleks was supposed to take Nikola as usual so that I could sleep now when the nights are a bit tougher again (after 3am he wants to eat every hour) but he came in several times asking stupid questions such as "where are his grey pants?" so I couldn't fall back asleep. So we got dressed, met up with Casandra (aleks oldest niece) outside and walked down to grandpa for a cup of tea. Aleks dad gets so happy when he gets to cuddle with Nikola in the weekend mornings. <3
We were back home at 9.30 and had omelet for breakfast and played in the baby gym. Nikola has finally learned how to turn over from back to belly!! I almost started crying when he did it himself for the first time because it was like he understood what he had done, he looked so damn happy and proud.
After a nap we took a walk here in Vasastan, bought some toys and ate lunch. Then we had Ines and Daniel (and little Valentina!) over for a coffee!
So that was my weekend! Now: pasta and Euphoria. Forget what I wrote about that series before. I love it.
My outfit: sweater from Anine Bing, jacket from Acne Studios, sunglasses from Chimi.