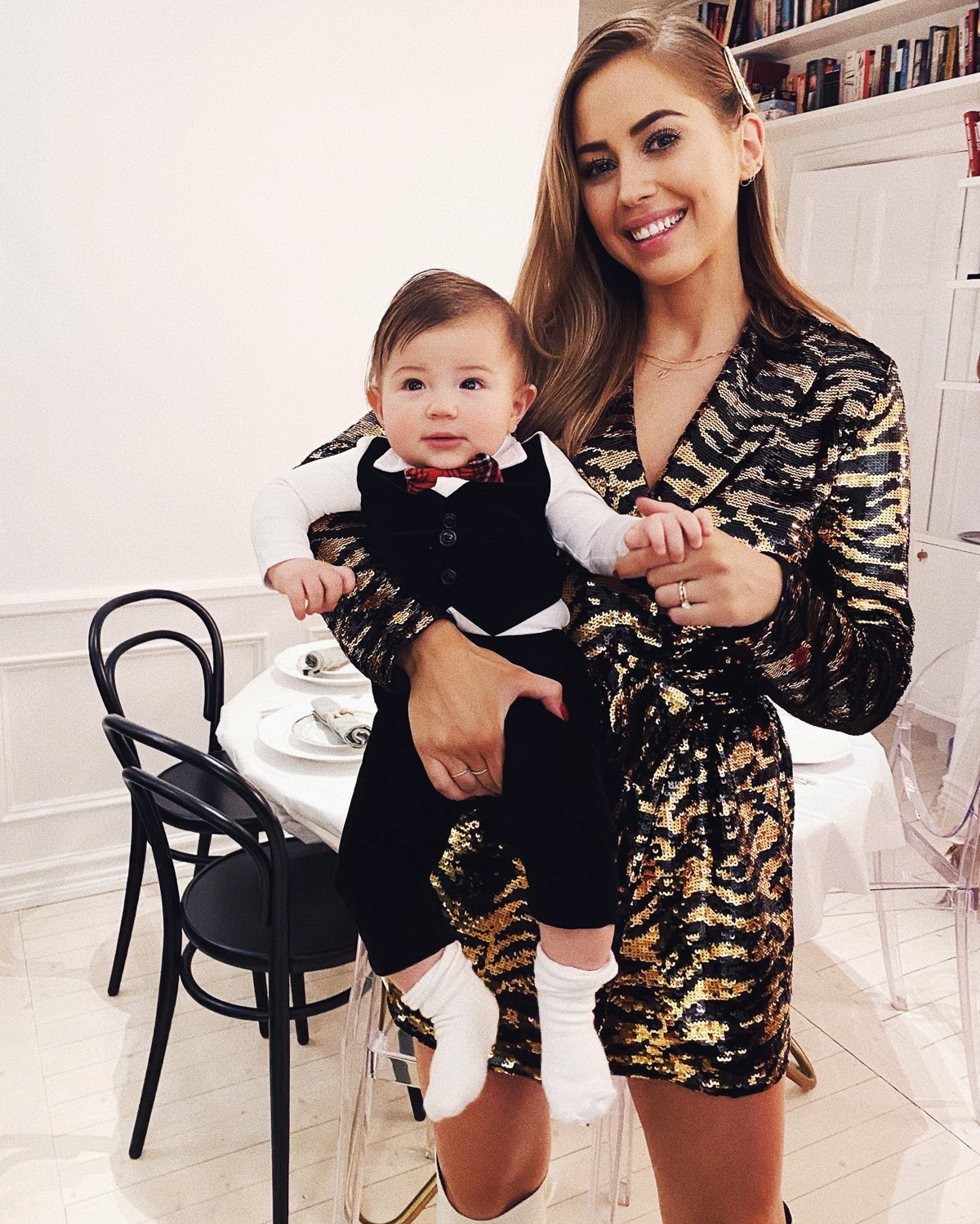 Me and my little boy last night! I wore a sequin dress from Ivyrevel (changed to pajamas early though haha) and his little suit is from Babyshop
Hej 2020! Jag minns att när man var liten så var 2020 vääääärsta framtiden. Och här är vi nu haha. Jag minns även när vi gick in i 2000-talet och vi stod och sjöng Markoolios ÅÅÅÅH MILLENNIUM TVÅÅÅÅ DU E SÅ PÅÅ. Det var liksom TJUGO år sedan. Herre.
Iallafall hur mår vi idag då allihopa? Jag mår bra, lite trött eftersom att det ändå blev rätt sent igår.. Vi var här hemma hos oss med min syster och hennes familj som kom upp från Skåne för att hänga med oss i några dagar! Mamma var också med. Aleks lagade helt fantastisk mat (och priganice med nutella till efterrätt, finns typ inget godare), och så hade vi köpt massa annat gott också så vi satt mest bara och åt tills det nya året kom haha. Då skålade vi med alkoholfritt bubbel och pussades (jag med Aleks alltså). Hade hoppats på en nyårspuss från min andra kärlek också men han låg och sov så sött i sovrummet. <3 Riktigt mysig kväll iallafall och jag hade inte velat fira in det nya decenniet på något annat sätt!
Var ni hemma och tog det lugnt eller var ni ute och partajade? Hoppas inte bakisångesten är för jobbig idag. Och om den är det, gå och köp pizza och mys ner er framför en serie (typ YOU säsong 2, norska serien Exit eller fantasyserien the Witcher – tips!), det är en ny dag imorgon!
Idag har vi haft chillmode delux, gick en promenad och köpte sushi och sen har vi bara lekt med Nikola på golvet. Aleks var iväg med Nikola några timmar nu och jag passade på att vila och ta ett varmt bad. Nu ska vi göra oxfilépasta av gårdagens rester!
// Hello 2020! I remember when I was a kid, 2020 was such a fuuuuuture. And here we are now haha. I also remember when we entered the 21st century and we stood there and sang a funny millennium song. That was TWENTY years ago. Lord. 
Anyway how are we all feeling today? I'm fine, a bit tired since it got pretty late last night.. We were at our place with my sister and her family who came up from Skåne to hang out with us for a few days! My mom was also with us. Aleks cooked amazing food (and priganice with nutella for dessert, there's nothing better than that) and we also bought lots of other sweets too so we mostly sat here and ate until the new year arrived haha. At midnight we toasted with non-alcoholic champagne and kissed (I mean me and Aleks). I was hoping for a new year's kiss from my other love as well but he was sleeping in the bedroom. <3 Such a cozy evening and I didn't want to celebrate the new decade in any other way!
Were you at home and chilled or were you out partying? I hope the hangover anxiety is not too hard today. And if it is, go and buy pizza and cuddle down infront of a series (like YOU season 2, the Norwegian serie Exit or the fantasy serie the Witched), it's a new day tomorrow!
Today we've had chill mode deluxe, went for a walk and bought sushi and then we have just played with Nikola on the floor. Aleks went out with Nikola for a few hours now so I took the chance to rest and take a hot bath. Now we're gonna make a pasta from yesterday's leftovers!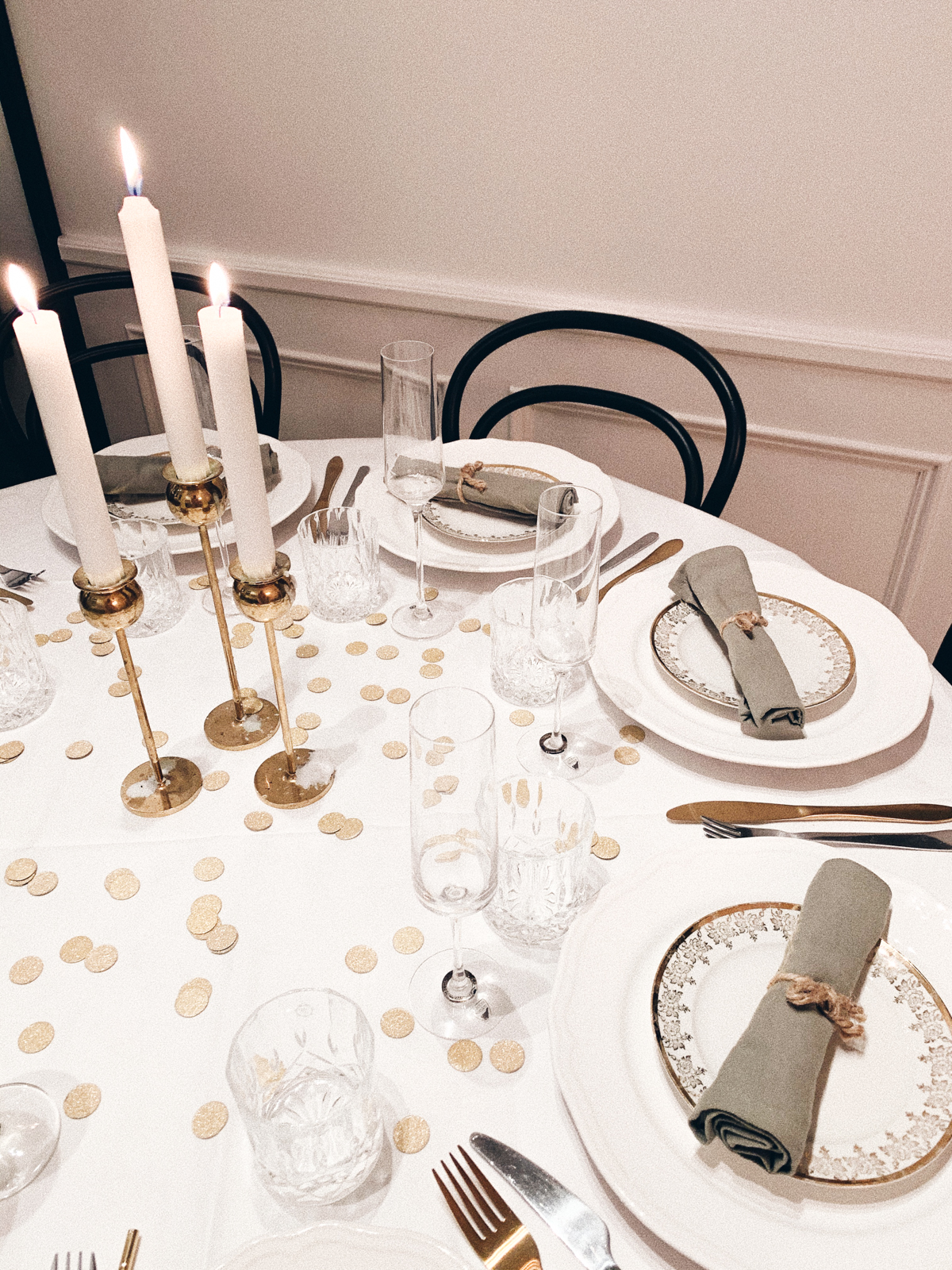 Här kommer några bilder från vår nyårsafton.
Dukade lite extra fint kvällen till ära! Nu låtsas vi att mixen av bestick i guld och silver var meningen och inte alls pga hälften av våra bestick plötsligt försvunnit….
// Here comes some photos from our New Year's Eve.
I did the table a bit extra for the evening! Now let's pretend the mix between gold and silver was on purpose and not because half of our cutlery are suddenly gone….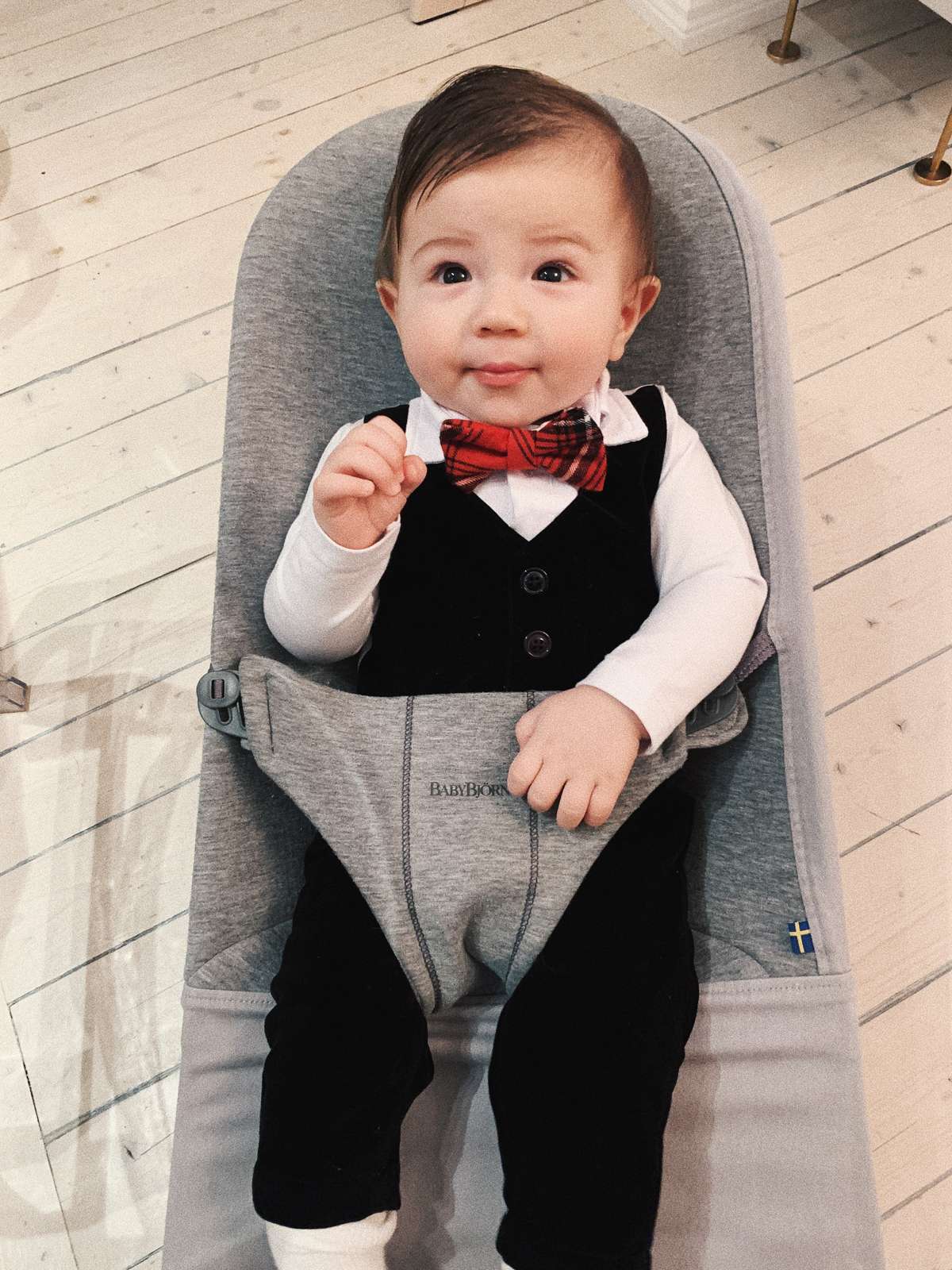 Nej nej nej man får inte vara såhär söt!!!!
// No no no it's not ok to be this cute!!!!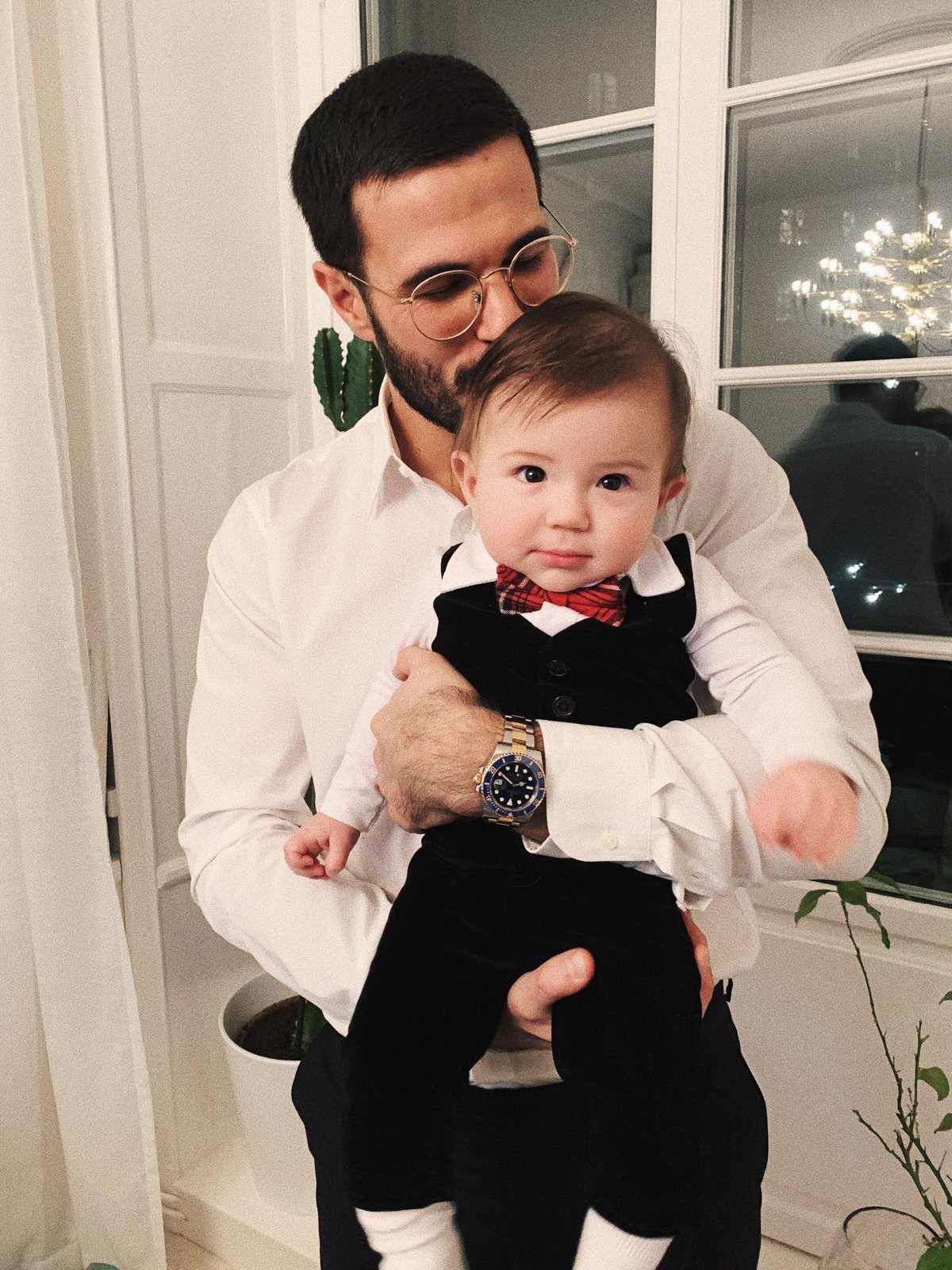 Mina grabbar. Känns som att Nikola gick från att vara bebis till stort barn i den där kostymen hehe
// My boys. It feels like Nikola went from being a baby to a big child in that suit hehe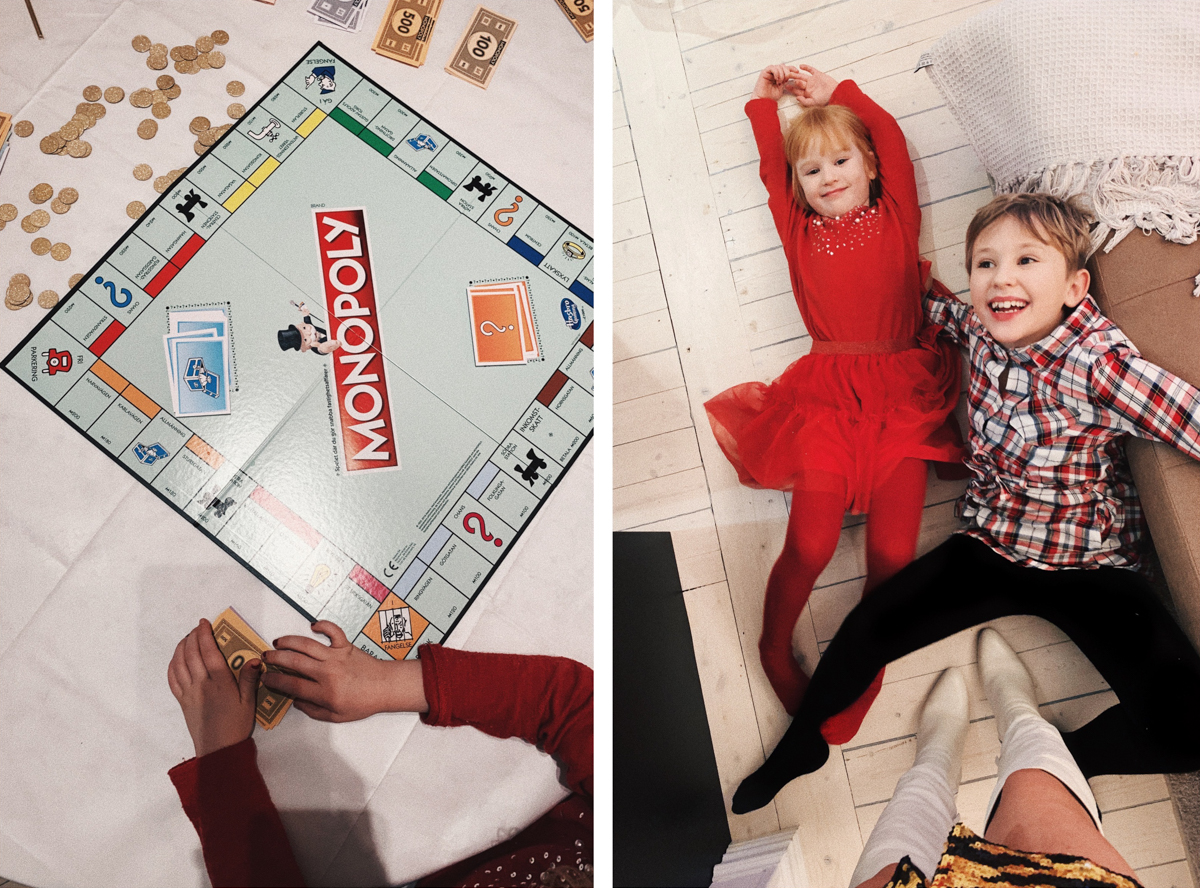 Spel och mina favorittjejer <3
// Games and my favorite girls <3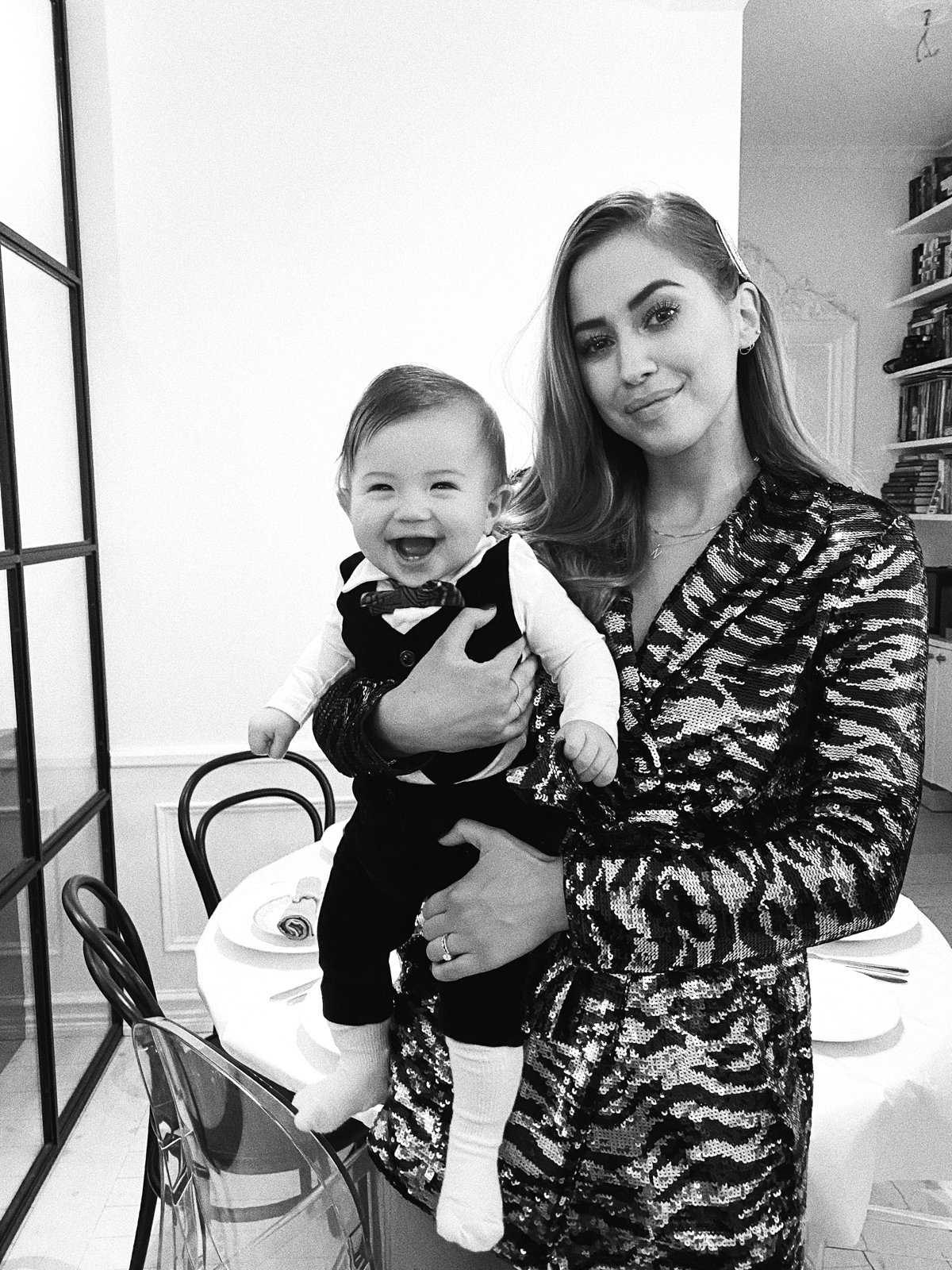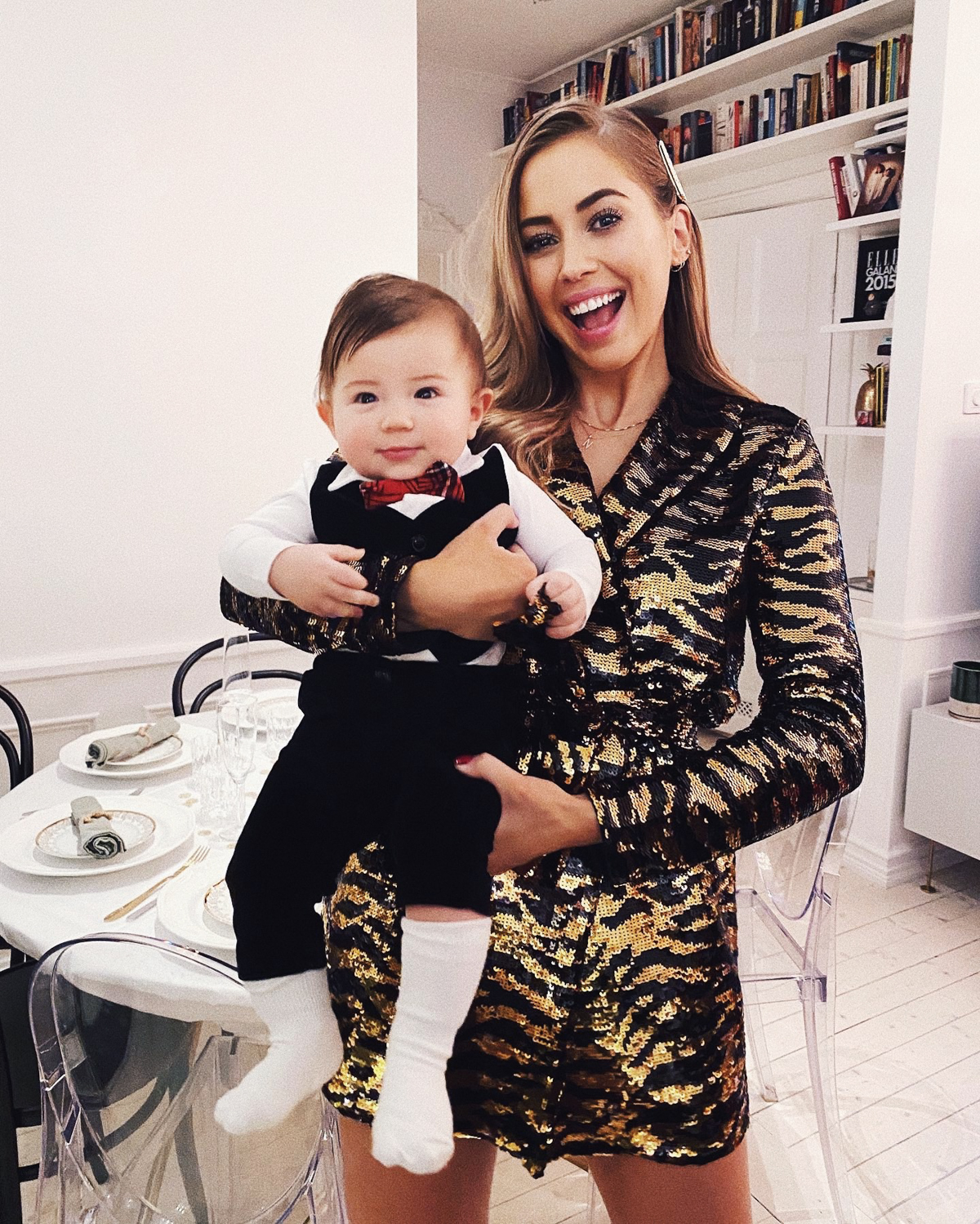 ÄLSKAR DIG <3
// LOVE YOU <3