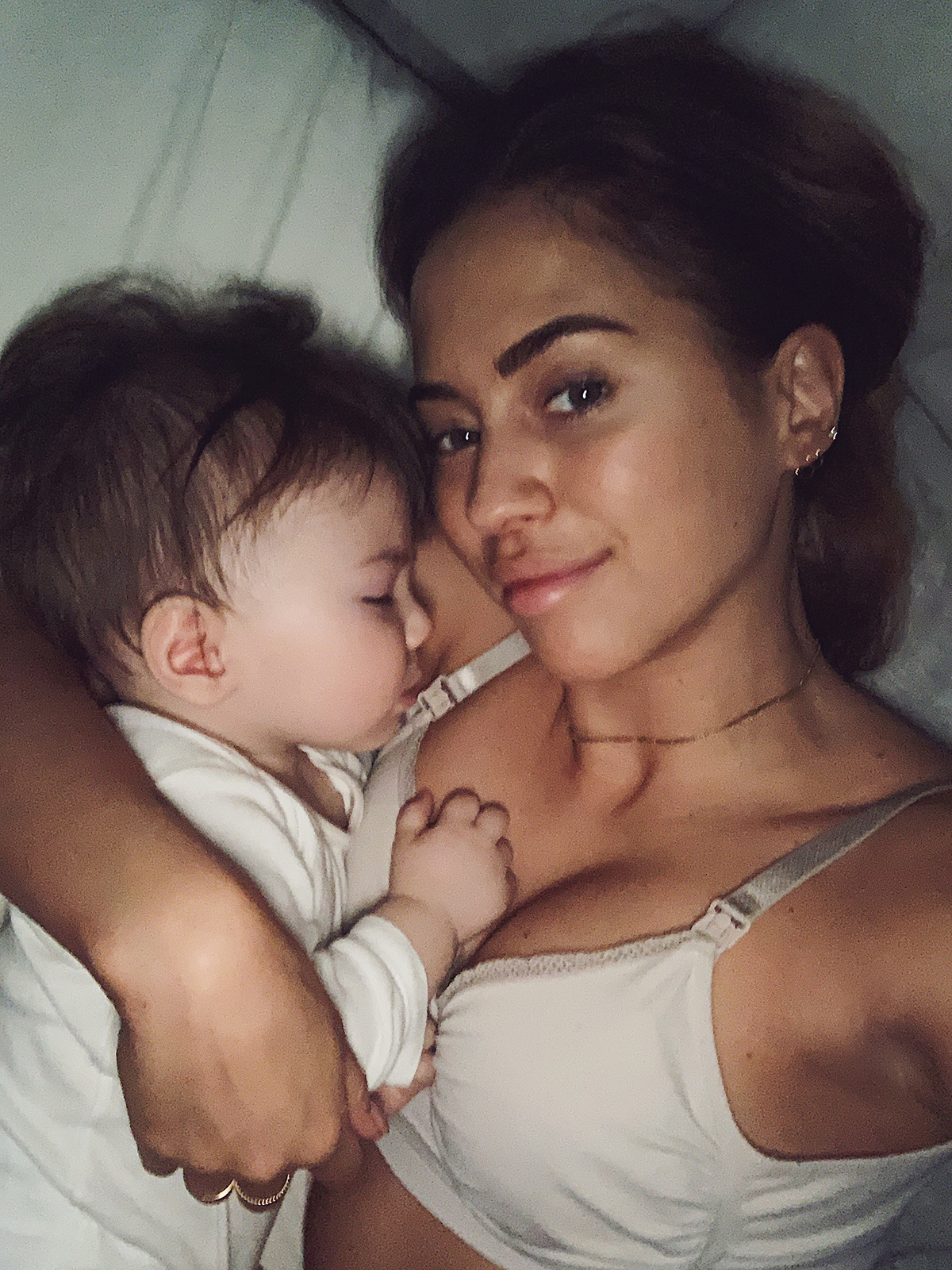 Always wearing the same nursing bra haha but it's the only one I have that is comfortable to sleep in so I have two of those ;P It's from Boob Design for those who wonder.
Såhär börjar vår dag nästan alltid nuförtiden! Att vi vilar första sovstunden ihop. Nikola vaknar tidigare nu (innan 7, och han går nu och lägger sig mellan 19-20 på kvällen), då tar Aleks honom eftersom jag oftast tar vardagsnätterna och ger honom gröt osv, och sedan när han går till jobbet vid halv nio så är det typ dags för hans förmiddagsnap. Vilket är perfekt för då får jag vila lite till! Ibland tar det lite tid att få honom att somna, och ibland går det snabbt. Ibland vilar han 30 min och ibland ligger vi där och sussar 1.5 timme. Alltid på min arm med den lilla handen på mitt bröst. Älskar dessa stunder ihop, de är så mysiga. Vill bara stoppa tiden och ligga där med min bebis för alltid.
Idag vilar han själv dock för jag håller på och gör mig i ordning! Stella kommer förbi för vi ska fota lite idag. :-)
// This is how we start our day nowadays! That we take his first nap together. Nikola wakes up earlier now (before 7, and he goes to bed between 19-20 in the evening), then Aleks takes him since I most often take the weekday nights and gives him porridge etc, and then when he goes to work at 8.30 it's almost time for his morning nap. Which is perfect because then I get to rest a bit more! Sometimes it takes time to make him fall asleep again, and sometimes it goes fast. Sometimes he rests for 30 minutes and sometimes we sleep for 1.5 hours. Always on my arm with that little hand on my chest. I love these moments together, they are so cozy. I just want to stop time and lie there with my baby forever.
Today he is resting alone though because I'm getting ready! Stella is coming by cause we're gonna take some photos today. :-)