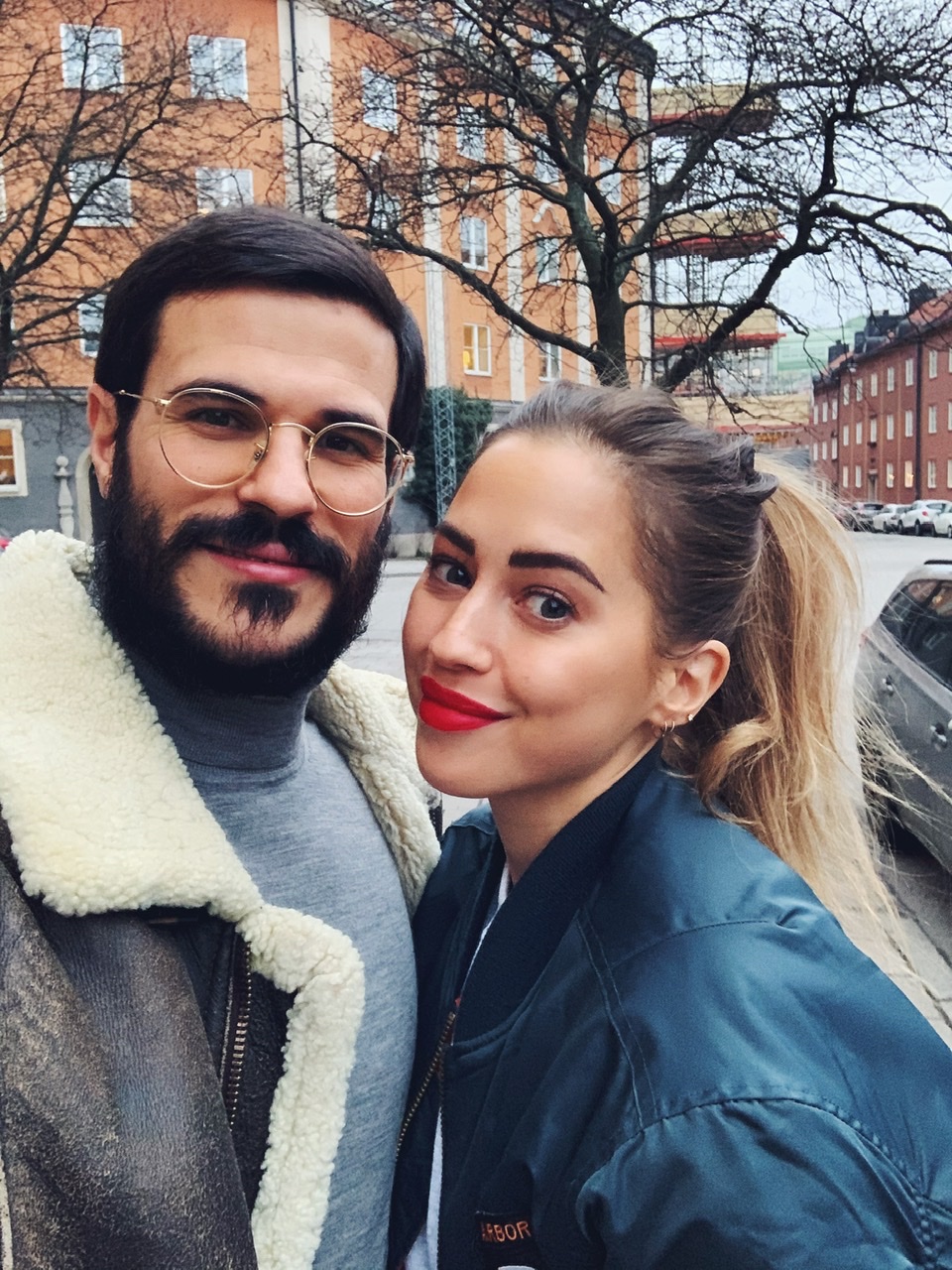 Date night with my love <3
Förra söndagen var det hela ELVA år sedan jag träffade min andra halva. Jösses så fort tiden gått och vad kul vi haft ihop. Han är verkligen min själsfrände. <3 För att fira detta bokade vi barnvakt till idag (mamma var ledig just idag) så att vi kunde gå ut på en liten dejt bara vi två. Det är inte lätt för oss att boka in sånt här för vi känner alltid att vi vill ha med Nikola haha, men nu fanns det en film vi jättegärna ville se på bio så han fick vara hemma med sin mormor.
Mamma kom vid 15 och tog över Nikola, medan vi gjorde oss i ordning! Röda läppar är typ standard för mig när vi går på dejt, kanske lite osmidigt för då kan vi ju inte pussas. ;-)
// Last Sunday, it was ELEVEN years since I met my other half. Wow the time has gone so fast, and we've had so much fun together. He truly is my soulmate. <3 To celebrate this we schedule a babysitter for today so that we could go out on a little date just the two of us. It's not easy for us to book these things because we always feel that we want to bring Nikola haha, but now we really wanted to see a specific movie at the cinema so he had to stay at home with grandma. 
My mom came around 15 and took over Nikola while we got ready! Red lips is kinda standard for me when we go out on a date, maybe not so smart because then we can't kiss. ;-)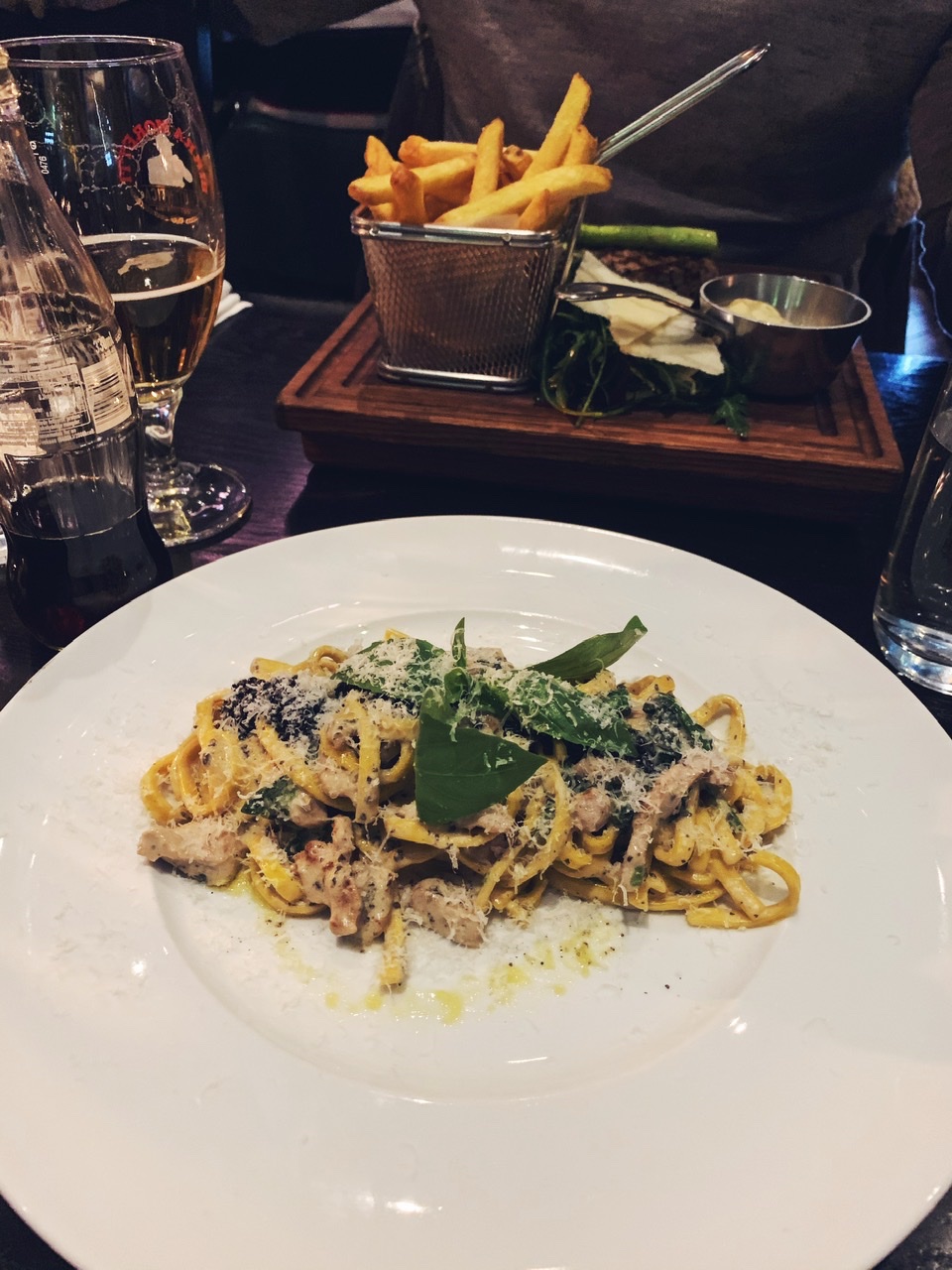 Truffle pasta at Opizzicato
Första stoppet blev ett av våra favoritställen på söder! Där serverar de nämligen den godaste tryffelpastan i stan. Kul att vi var där redan 16.30 haha, vem äter ens middag så tidigt?! Jo vi tydligen, och en massa andra för det var fullt. Vi ville inte komma hem för sent så det fick bli en tidig middag så att vi hann med en tidigare bio också!
Maten var fantastisk som vanligt och vi gick därifrån mätta och belåtna och promenerade vidare till bion.
// First stop was one of our favorite places! Cause there they serve the best truffle basta in town. Funny that we were there at 16.30 already haha, who eats dinner that early?! Well apparently we do, and a lot of other people because the place was full. We didn't want to come home too late so we had an early dinner so that we could catch an early movie as well!
The food was delicious as always and we walked out of there happy and satisfied and took a walk over to the cinema.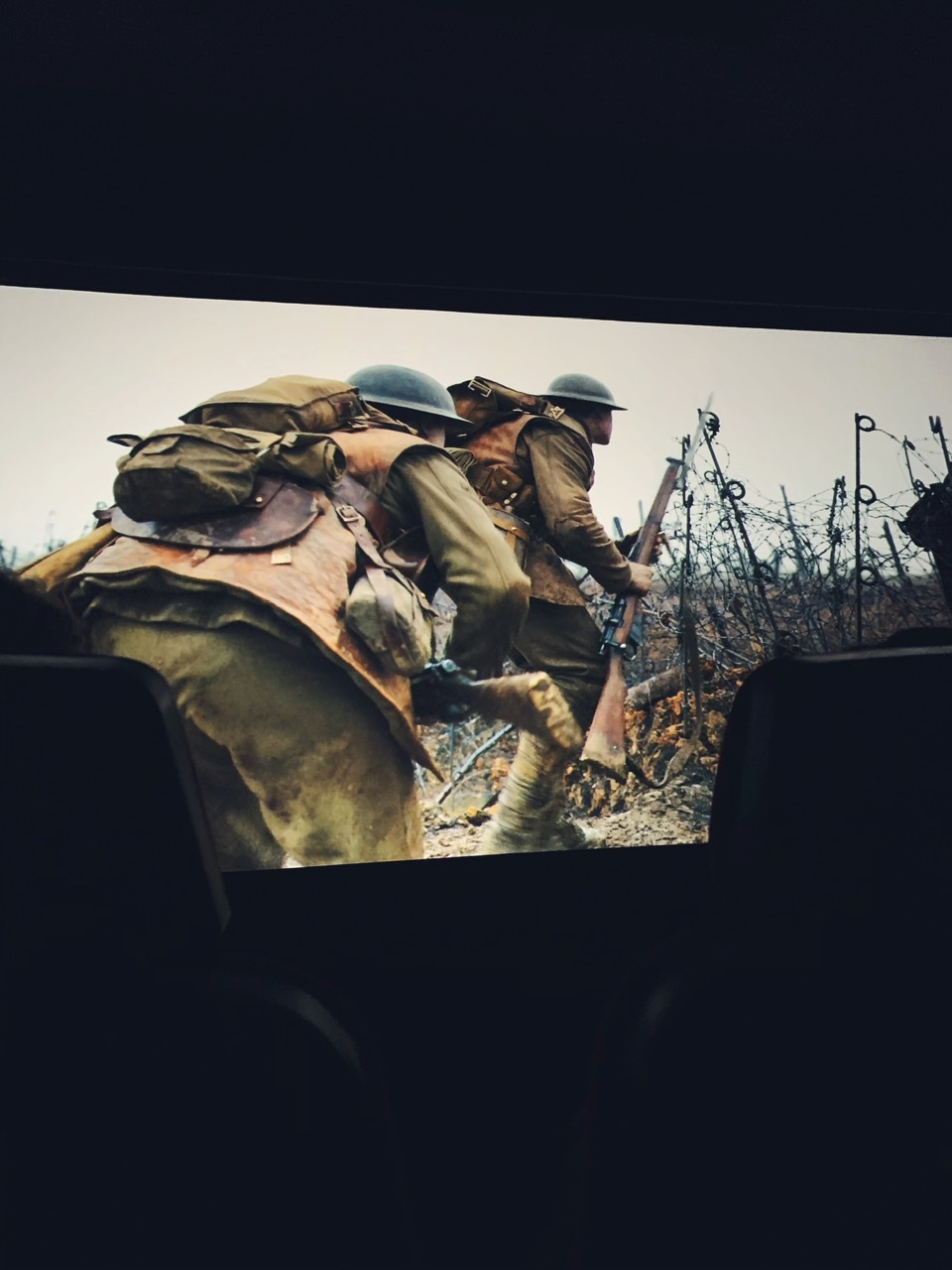 1917
Vi köpte godis och dricka och slog oss ner på nackspärrsraden näst längst fram. Och filmen vi såg var 1917! Hade SÅ höga förväntningar på denna film (som fått typ en miljard Oscarsnomineringar) att det inte bådade gott… Men hörni, jäklar vad bra den var!! Hela filmen är filmad/redigerad som att det är i en och samma tagning och det var så fascinerande. Läste att en scen filmades i en 8 minuters lång tagning och de fick göra om den över 50 gånger. Fyfan ångest att vara den personen som tabbar sig när det är typ 10 sek kvar haha. Om ni inte har sett den så borde ni gå och se den på bio, för det är verkligen en biofilm.
Vi kom hem vid 21, Nikola sov och allt hade gått så bra hemma. Nu ska vi titta på ett avsnitt av någon serie och äta lite glass!
// We bought candy and soda and sat down at the 2nd row, aka pain in the neck row. And the movie we saw was 1917! I had really high expectations on this movie (which is nominated for a billion Oscars) and that is not always good…. But you know what, it was so freaking good!! The whole movie is filmed/edited like it is filmed in one take and that was so fascinating. I read that one scene was filmed in one 8 minute long take and they had to re-do it for more than 50 times. Gosh imagine the anxiety when you're the person that fucks up when it is like 10 seconds left haha. If you haven't seen it yet you should see it at the cinema, cause it's definitely a cinema movie.
We got home at 21, Nikola was sleeping and everything went fine. Now we're gonna watch an episode of some serie and eat some ice cream!