KENZA ZOUITEN SUBOSIC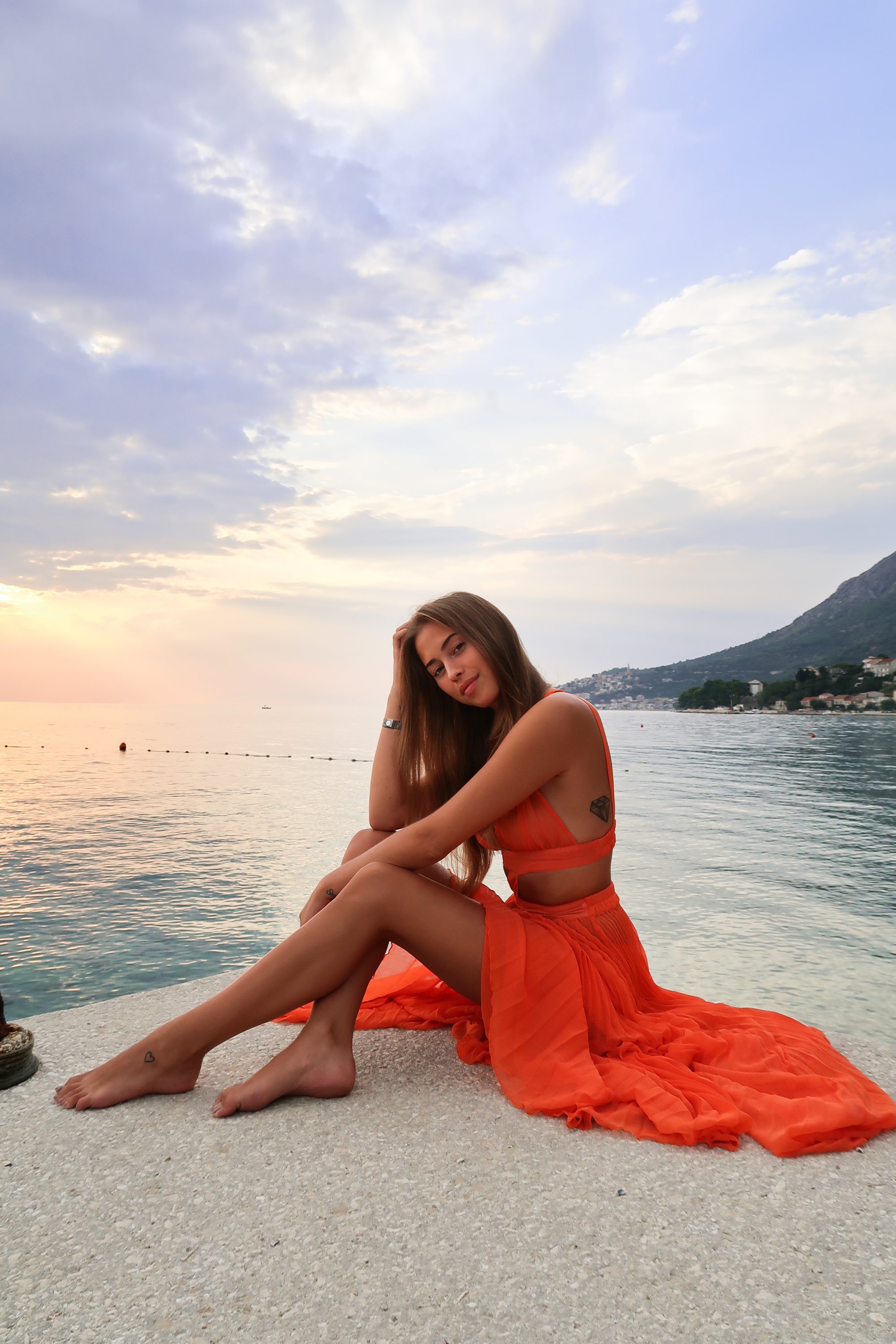 26 year old Swedish/Moroccan girl (born and raised in Stockholm) with a huge love for friends, family, fashion & travel. Blogger, model, influencer, designer, tv host, entrepreneur.. You can call me whatever you like, I guess I don't really know what to call myself either. Let's just say I live my life to the fullest and I take every opportunity I get to fulfill my dreams. And most of all, have fun.
I guess that's how all this started. I was 15 years old when I started this blog, all I wanted was to keep a journal of my normal teenage life and everything that comes with it. You know, school, friends, boyfriend, family issues.. I had absolutely no idea that it would change my whole life.
It didn't take long until kenzas.se became the biggest blog in Sweden. When I was 16 years old the newspapers started writing about me and the high traffic on my blog, and then it all started with photoshoots and tv/radio interviews. Everybody wanted to know who this young girl was, who attracted thousands of readers every day.
And what did I think of it? Well, I still felt like any other teenager out there. I was still in school and I didn't know what to do with my life yet. Maybe that was what my readers liked about me and my blog, that I was just a normal girl who didn't pretend to be someone else, a girl who chose to go her own way despites people's objections. I started my own company as a 16 year old and while I got more and more independent, my interest for fashion, music & travel started growing. My first big work was designing a collection for Jofama (by Kenza) and then I also started working as a VJ on MTV. Even though each project scared me a bit and made me crazy nervous, I challenged myself.
And with hard work and supportive people around me, here I am today. Still the biggest blog in Scandinavia with half a million unique visitors each month, and with a whole lot of dream projects behind me. TV host for MTV (covered MTV Europe Music Awards a few years in a row), Modelljakten (together with Elite Model Management) and Kenza & Tyra show. Jewellery collections for Guldfynd, 30+ something magazine covers, and commercials and other collaborations with both Swedish and international brands. Participation in Let's Dance 2014 (Swedish "Dancing with the stars").
A few years ago, I wanted to challenge myself even more and created the fashion lable Ivyrevel (www.ivyrevel.com) together with my husband Aleksandar Subosic, his brother Dejan and our friend Gustav Springfeldt. A pure digital fashion house which was launched in June 2013. A small family company with big dreams. Since 2015 we are supported the biggest fashion company in the world, the H&M Group.
I could go on even more and I honestly have to remind myself all the time that yes, this is for real. It is really happening. One thing is crystal clear though; I wouldn't be where I am today if it wasn't for the support of my amazing readers.
Awards:
Blogger of the year – VeckoRevyn Blog Awards 2008
Fashion blog of the year – Finest Awards 2009
Personal blog of the year – Finest Awards 2009
Fashion blog of the year – Aftonbladets stora bloggpris 2009
Fashion blog of the year – Finest Awards 2010
From blog to TV (Modelljakten @ Kanal 5) – Finest Awards 2011
Elite blog of the year – VeckoRevyn Blog Awards 2011
Best international blog – Bloglovin Awards New York 2012
Fashion blog of the year – Finest awards 2013
Personal blog of the year – Finest awards 2013
Best international blog – VeckoRevyn Blog Awards 2013
Most Influential Fashion blogger – Stylight Fashion Blogger Awards Berlin 2014
Business blogger of the year – VeckoRevyn Blog Awards 2014
Celebrity blog of the year – Finest Awards 2014
Look of the year – ELLE Awards 2015
Fashion blog of the year – Finest Awards 2015
The award of Honour – Finest Awards 2015
Represented at the Hall of Fame at Stockholm Arlanda Airport 2015
Blogger of the year – the Social Media Party 2015