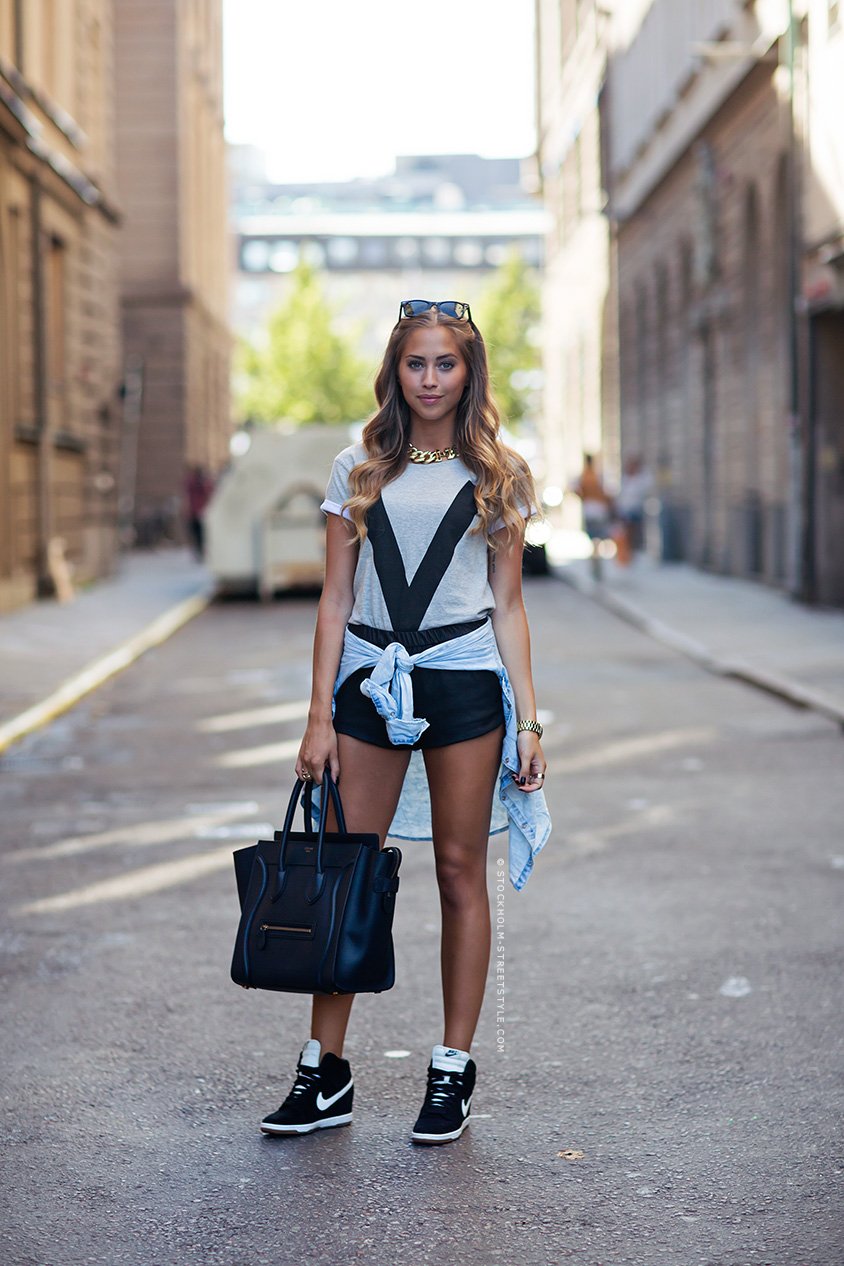 A picture Stockholm Streetstyle took at Sthlm FW – get the t shirt HERE

Idag är det fan inte varmt alltså! Nu kommer det till och med upp sån där liten "varning" när jag startar bilen, att det är "utetemperatur" vilket kommer upp när det är 3 plusgrader eller kallare. BRRRR!! Dags för vinterdäck snart eller? Haha.. Nej men mot slutet av veckan ska det faktiskt bli 15 grader. Normal höst alltså, tack för den!
Iallafall, jag sitter inne på kontoret och myser med en kopp te och ska snart iväg och träna med Jonas. Har sån sjuk träningsvärk i benen efter alla marklyft i måndags (får också feta blåmärken på smalbenen?!) så idag ska vi köra mycket överkropp. Det är löjligt vad svag jag är i axlar och armar och min hållning är ju kass efter alla långa dagar framför datorn, men det är bara att träna upp. Pepp!
// It's so cold today! I even get this little "warning" now when I start my car, the one that shows when it's 3+ or colder. BRRR!! It's almost time for snow tires, haha.. No they say that it's gonna be 15+ by the end of this week. A normal autumn, thanks! Anyway, I'm at the office enjoying a cup of tea and I'm gonna head over to the gym soon to work out with Jonas. My legs are so sore after all the deadlifts I did last time (I also get these crazy big bruises on my shins?!) so today we're focusing on the upper part of my body. My arms and shoulders are so weak and my posture is really bad after all the long days infront of my computer, so I really need to work on that. Let's do this!