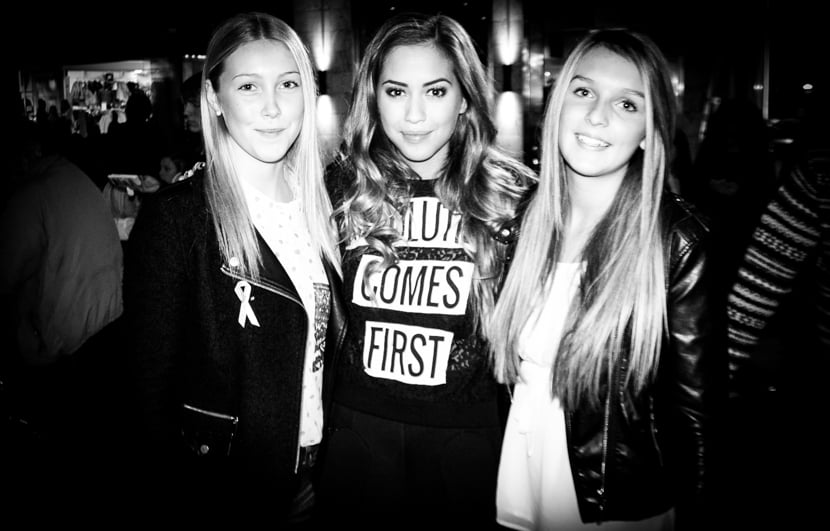 Här är jag tillsammans med läsaren Julia och hennes kompis ♥
Det är snart dags för vår lilla 3-dagarsresa till Moskva. Det är ju helt stört vad krångligt det är att fixa ett litet turistvisum?! Ringa försäkringsbolag och beställa resebevis, ta nya passfoton för ett sånt ska ligga med, fylla i papper och sedan måste man boka tid hos ryska visumcentralen för att få komma och lämna in allt. Jaja, jag ska ju äntligen få besöka Ryssland och mina läsare där så det är det värt! Det kommer ju självklart inte bli sådär stort tryck som det är när jag besöker event runt om i Sverige, men förhoppningsvis kommer det några stycken som känner igen mig iallafall. Jag har ju 26 000 medlemmar på min ryska fanpage, men det är ju ett stort land och alla mina läsare bor ju inte i Moskva. Iallafall, jag ska även prata om mode och trender på scenen (på engelska, hjälp!) och träffa rysk press och göra intervjuer osv. Spännande ska det bli!
Eventet äger rum den 21a november och jag kommer återkomma med tid och plats.
// It's almost time for our little 3 day trip to Moscow. It's crazy how complicated it is to get a little tourist visa?! I have to call my insurance company to order a insurance certificate, take new passport photos cause you need to add one, fill out paperwork and then book an appointment at the Russian visa center to come and give them everything. Well, I'm finally visiting Russia and my Russian readers for the first time so it's worth it! Of course it won't be as many people like when I visit events in Sweden, but hopefully there will be some people there who knows me. I have 26 000 members on my Russian fanpage, but it's a big country and many of my readers don't live in Moscow. Anyways, I'm also gonna talk about fashion and trends on stage (in English, help!) and meet with the Russian media to give interviews etc. I'm super excited! The event is on the 21st of November and I will get back to you later with time and place.