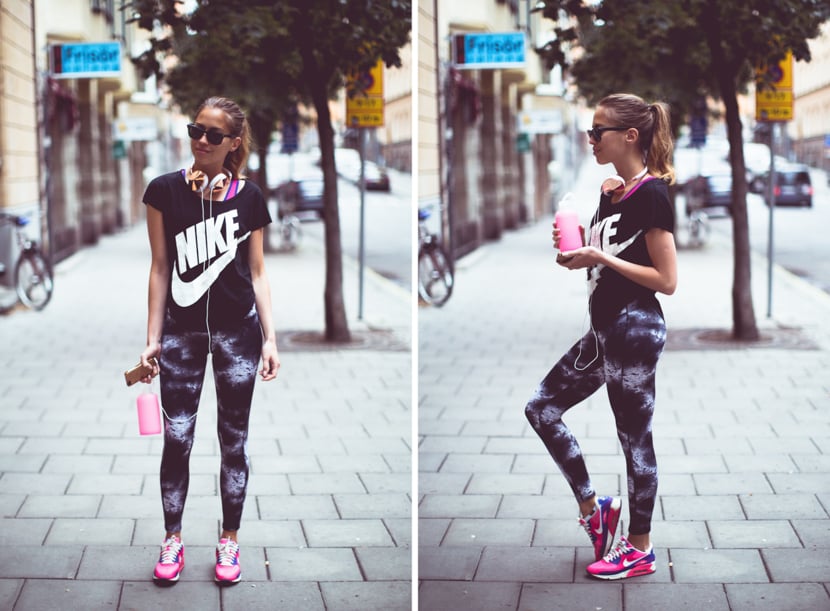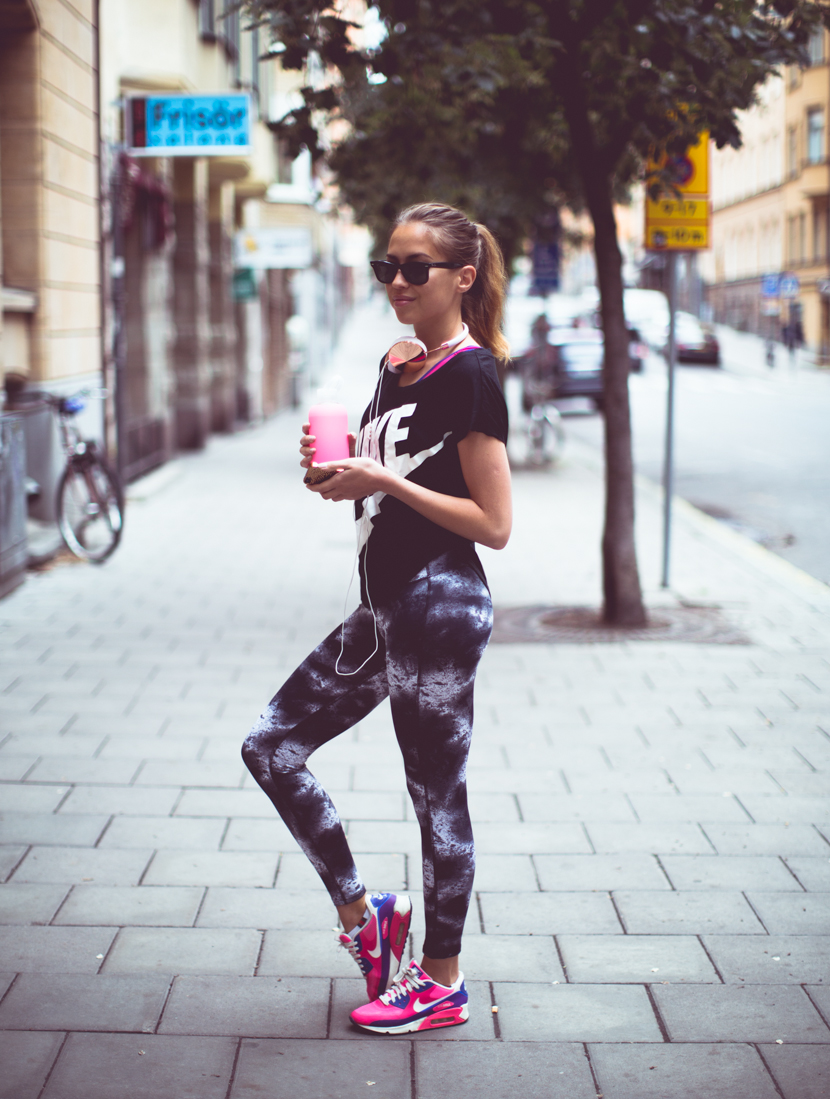 Shoes from Nike // pants & sports bra from SOC // t-shirt here // water bottle from bkr // iPhone case from 3 Details // headphones here
Nu jäklar ska jag komma igång med träningen igen! Haha ok jag vet att jag säger så varannan vecka men nu SKA det ske. ;-) Var iväg och körde ett pass på gymmet nu på eftermiddagen. Sprang några km och körde styrketräning med fokus på rumpa och mage. Lär väl inte kunna gå imorgon, men ska ändå ge mig ut på en löprunda imorgonbitti med en kompis! Det är så mycket lättare när man peppar varandra.
Älskar förresten denna lilla vattenflaska! Undra om man kan köpa endast silikonöverdragen (eller om man måste köpa hela glasflaskan) för jag vill ha den i fler söta färger. :-)
// I'm gonna get started with my workout again! Haha ok I know I say that every other week but seriously this time it WILL happen. ;-) I went to the gym this afternoon, I ran a few km and then did some strength exercises with focus on my butt and abs. I will probably not be able to walk tomorrow, but I'm still gonna go out on a run tomorrow morning with a friend! It's so much easier when you motivate each other.
Btw, I love this little water bottle! I wonder if you can buy only the silicon gasket (or if you have to buy the whole glass bottle) because I want it in more pretty colors. :-)