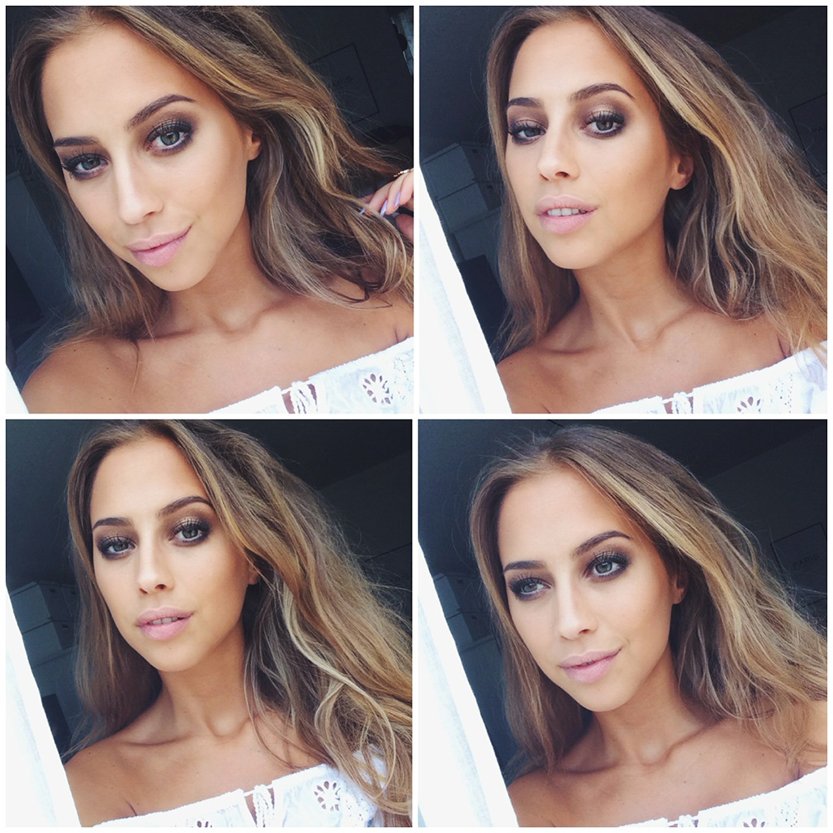 Helt kär i dagens sminkning av bästa Linda! Plåtningen gick superbra idag (bästa teamet med Linda, Rami och Madelene!) och jag kom precis hem. Dags att äta middag och krypa ner i soffan framför en serie. Aleks åker bort över helgen så vill passa på och pussas lite. ♥
Imorgon ska ni få lite behind the scenes-bilder från plåtningen. Puss på er! Godnatt!
// Totally in love with today's make up by Linda! The shoot today went great (the best team with Linda, Rami & Madelene!) and I got home a minute ago. Time to eat dinner and cuddle up in the couch in front of a good tv show. Aleks is going away for the weekend so I want to kiss a little. ♥ Tomorrow I'll give you some behind the scenes photos from the photoshoot. Goodnight!