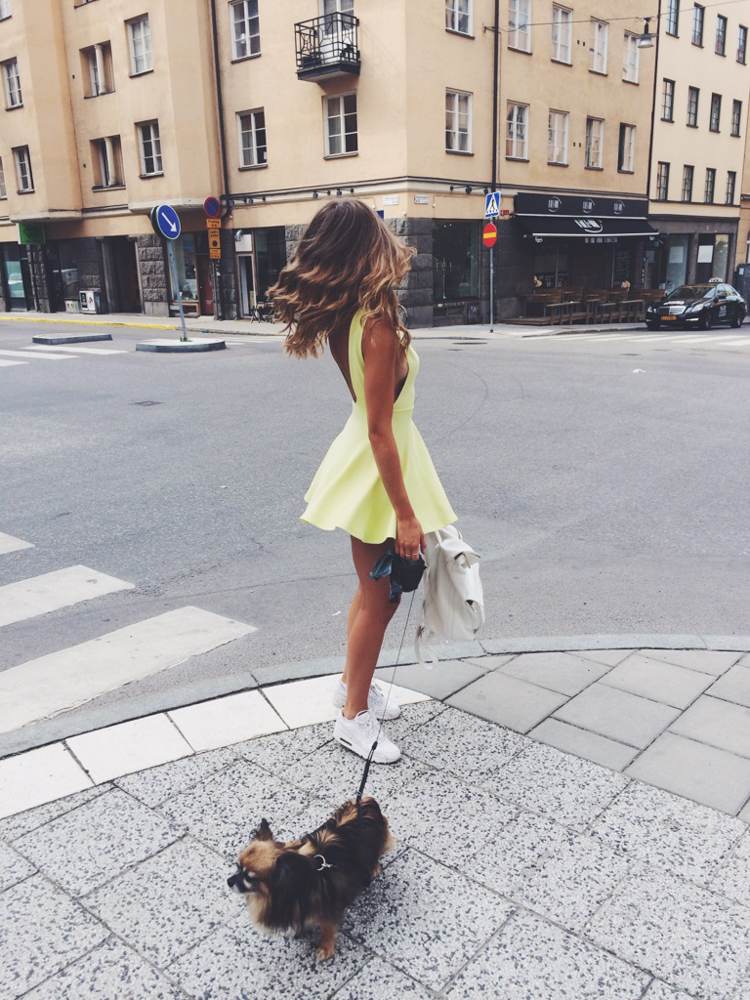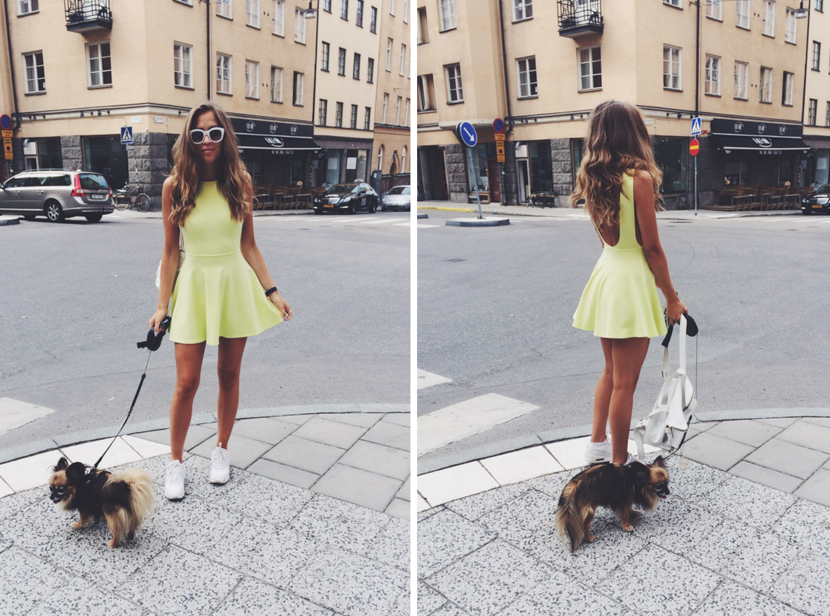 Idag är jag en gul banan. :-) Måste leta efter fler enkla färgglada klänningar. Så lätt att bara slänga på sig dessa svettiga sommardagar. Fast ärligt talat så är jag mer inställd på höstkläder nu! Ja.. Dövar min ångest över att sommarn snart är slut (!) genom att klicka hem nytt från både H&M och Acne. Får visa upp det i dagarna.
Har ni haft en fin dag hitills? Vi var uppe tidigt imorse för att göra ett återbesök hos veterinären angående Manis diskbråck. Han är fortfarande lite slapp i bakdelen och ryggraden är fortfarande lite krökt, men han verkar inte ha ont längre. Vi fortsätter vila & ta det lugnt och om 2 veckor ska vi träffa sjukgymnast för att lägga upp en rehabiliteringsplan. Vad kan det bli, vattengympa? Ser framför mig hur folk går och simmar med sina bebisar och jag går med min hund.. Haha.
(PS. En ny bloggdesign är på g så det kanske kan se lite rörigt ut här under tiden!)
// I'm a yellow banana today. :-) I have to find more simple & colorful dresses. It's so easy to wear on these sweaty summer days. But honestly I'm more into fall fashion now! Yep.. The summer is almost over and I'm killing my anxiety by shopping fall news at both H&M and Acne. I'll show you later. Are you having a good day so far? We were up early this morning to do a recheck at the vet with Mani and his back. He's still a bit slack in the back and his spine is still a bit curved, but it seems like the pain is gone. We will continue to rest & take it easy and in 2 weeks we will meet with a physiotherapist to plan his rehabilitation. Maybe swimming? I can imagine everyone go swimming with their babies and I go with my dog.. Haha.
(PS. A new blog design's coming up so it might look a bit messy here while we're fixing it!)