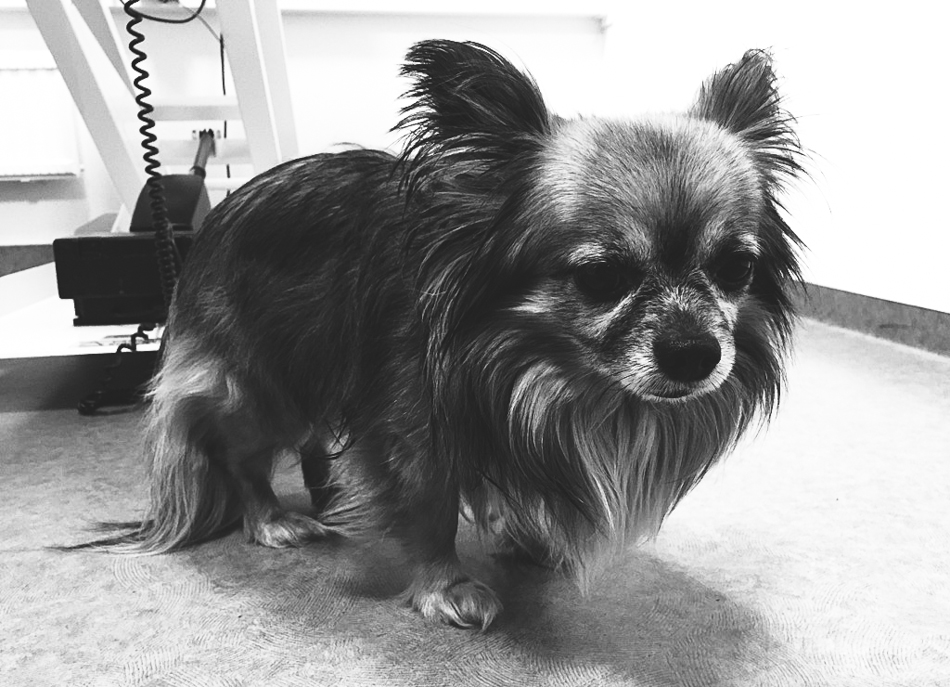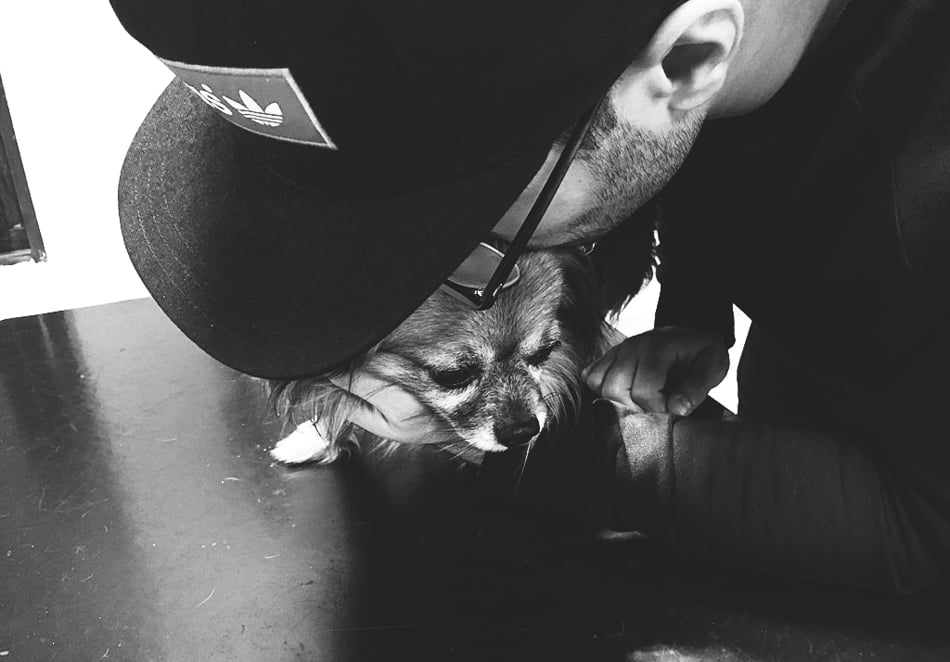 At the vet with our little guy ♥
Då var ryggen dålig igen…. :-((( Mani har varit pigg och glad sedan vi avslutade sjukgymnastiken förra året men imorse var han plötsligt inte sig själv. Deppig, svansen mellan benen, ville inte gå. Vi avvaktade under dagen men det blev bara värre. Tillslut blev det så illa att han bara låg och skakade och skrek till om man rörde ryggen. Då förstod vi att det var dags igen.
Nu har vi precis lämnat av honom på djursjukhuset och som vanligt är det SÅ jobbigt. De ville ha kvar honom för smärtlindring och dropp eftersom att han sist reagerade så dåligt (magen) på smärtlindringen man själv kan ge hemma. Ingen aning om det är diskbråck igen eller "bara" en inflammation eller något, vi får se. Hoppas han får komma hem snart iallafall. Så tomt här hemma utan honom. :-(
Mvh ledsen hundägare som ska vräka i sig choklad nu och tycka synd om sin hund.
// And then his back is bad again…. :-((( Mani has been fine since we ended rehab last year but this morning he suddenly wasn't himself. Sad, his tail between his legs, didn't want to walk. We waited during the day but then it got worse. It ended with him shaking like hell and screaming if we touched his back. So we understood that it's time again.
Now we just left him at the animal hospital and it's SO hard as usual. They wanted to keep him to give him medicine for the pain because his stomach reacted so bad the last time of the pain killers you can give at home. We don't know if it's a slipped disc again or if it's "just" an inflammation or something, we'll see. Hopefully he can come home soon. It's so empty here without him. :-(
Regards from a sad dog owner who's gonna eat tons of chocolate and feel sorry for her dog.