BEFORE & AFTER with the lashes "Gabbi"

BEFORE & AFTER with the lashes "Ramina"
Gabriella har sminkat mig sedan jag var 18 år gammal och när hon lanserade sitt eget lösfransmärke så var det ingen som var gladare än jag. Även om mina egna fransar är rätt långa så älskar jag att leka med lösfransar, och jag har sedan hon lanserade Sweed lashes BARA använt deras fransar. De är inte bara superenkla att fästa, utan om man drar av dem försiktigt så går det att ta bort limmet och använda dem flera gånger om.
Fransarna "Gabbi" (som jag använder till galor och fest) och "Ramina" (som jag ibland använder till plåtningar när jag vill få lite mer volym på fransarna) är mina favoriter, förutom singelfransarna då. De är bäst. På bilderna ovan kan ni se före och efter! Det är såklart finare med ögonskuggor osv men jag ville inte sminka ögat för mycket för att jag vill att ni ska se skillnaden ordentligt, men en tunn eyeliner målade jag på (samt pyttelite mascara) för att få fransarna att smälta in bättre.
Jag har nu fixat så att ni läsare får 20% rabatt på er beställning på sweedlashes.com! Koden ni ska använda då är kenza20 och den är giltig till den 29e februari. :-)
// Gabriella has done my make up since I was 18 years old and when she launched her own false lash brand nobody was happier than me. Even though my own lashes are pretty long I still love playing with false lashes, and since Sweed lashes launched I have ONLY used their lashes. They're super easy to use and if you remove them carefully you can remove the glue and use them over and over again.
The lashes "Gabbi" (I use these for galas and parties) and "Ramina" (I use these sometimes for photoshoots when I want a bit more volume) are my favorites, well except for the single lashes. Those are the best. You can see the before & after above! Of course it's prettier with eyeshadows etc but I didn't want to put too much make up on because I wanted you to see the difference, but I did put on some eyeliner (and a liiiitle bit mascara) to make the lashes blend in better.
I asked for a discount for you guys so now you can get 20% off on your order at sweedlashes.com! Use the code kenza20, it's valid until the 29th. :-)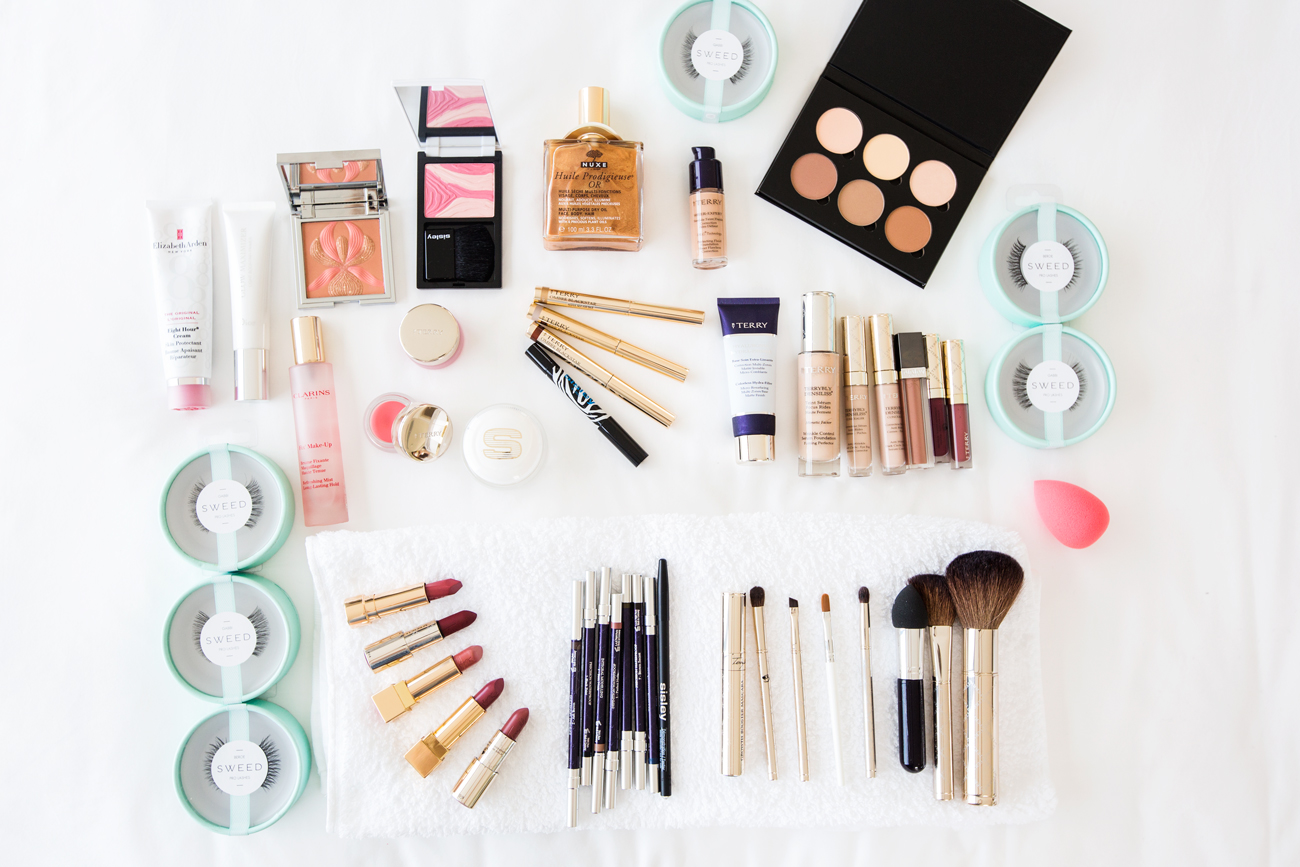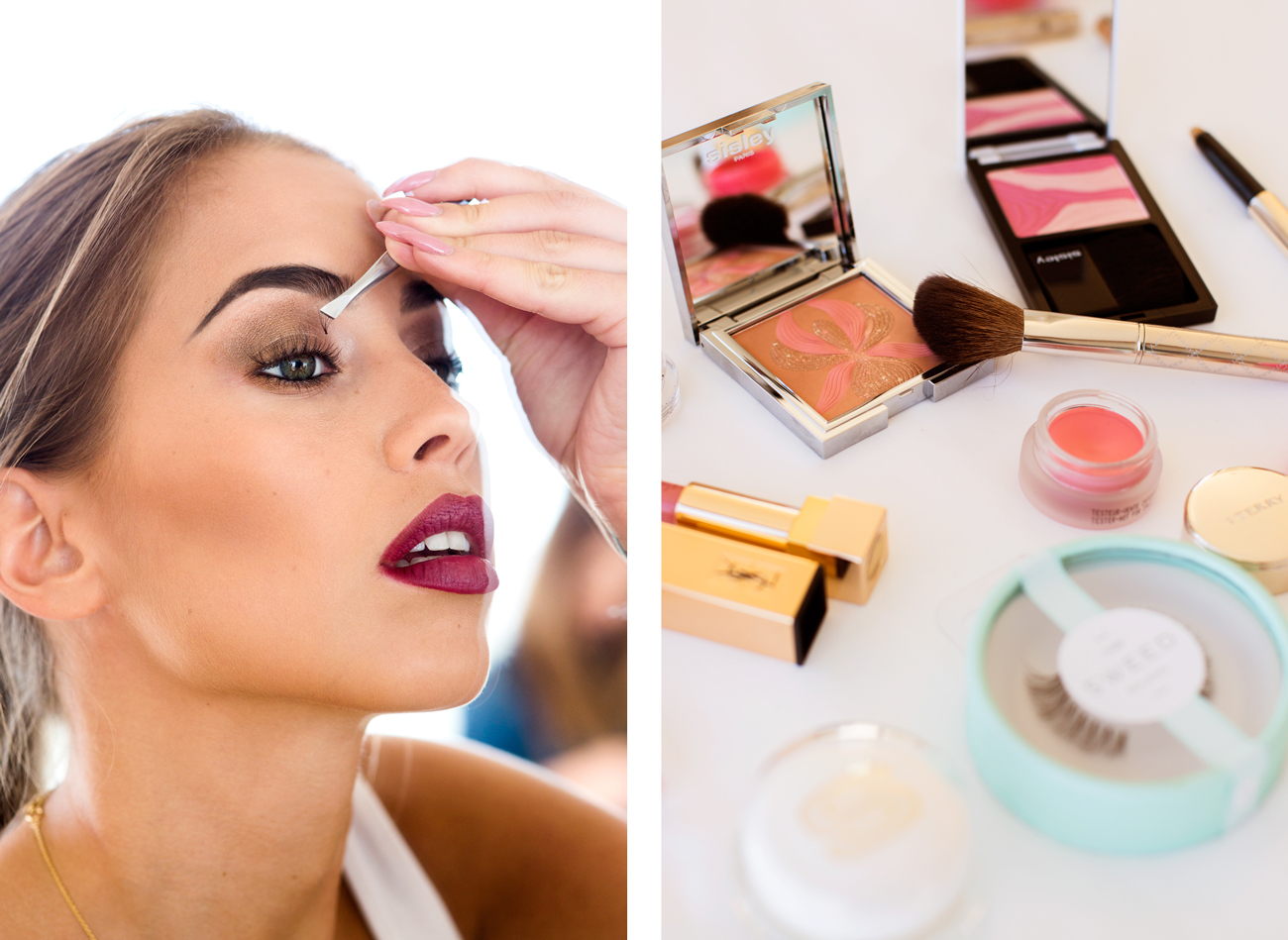 Our make up favorites! And me putting on my favorite Sweed lashes, the "All black" single lashes.
– This post is in collaboration with Sweed lashes.