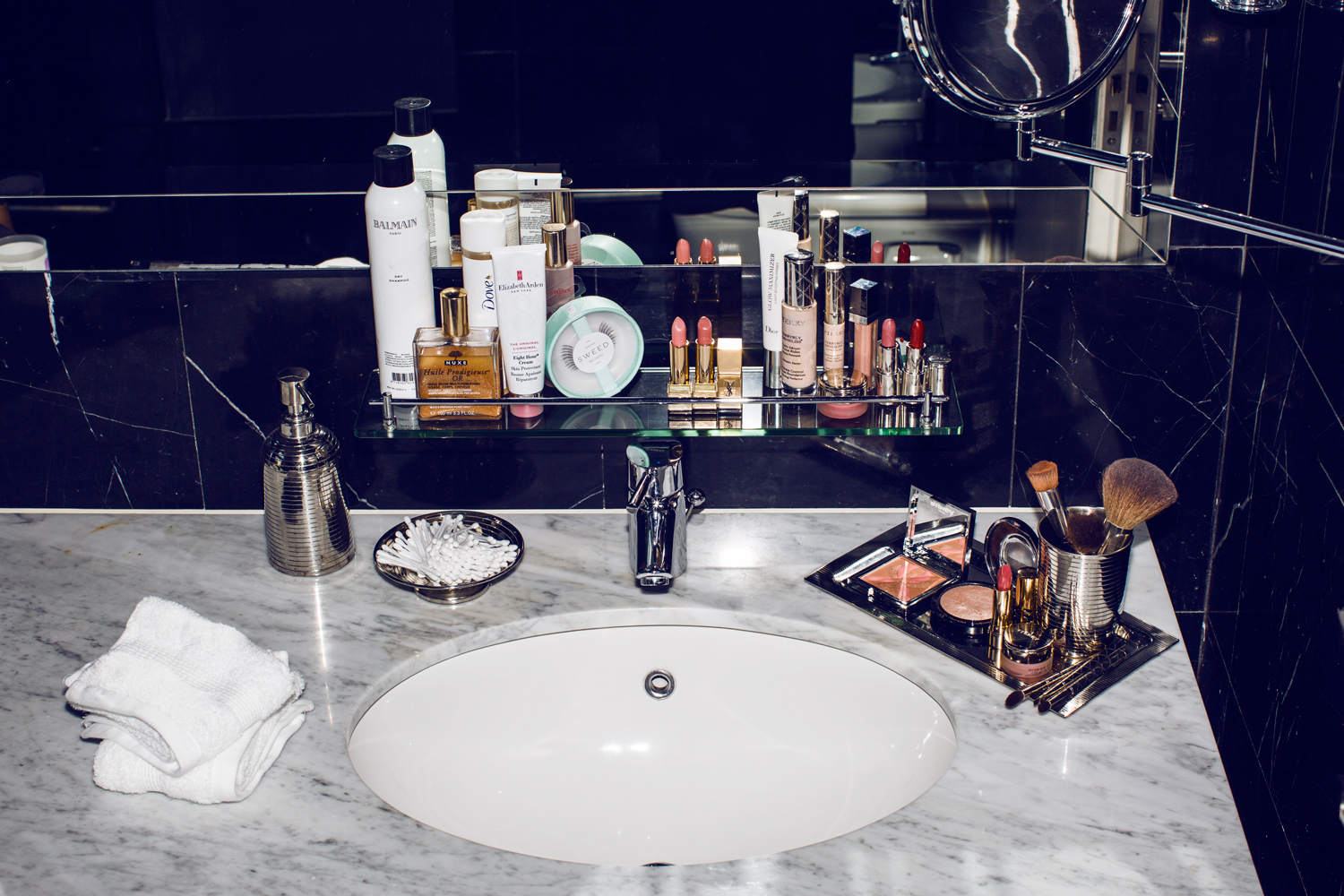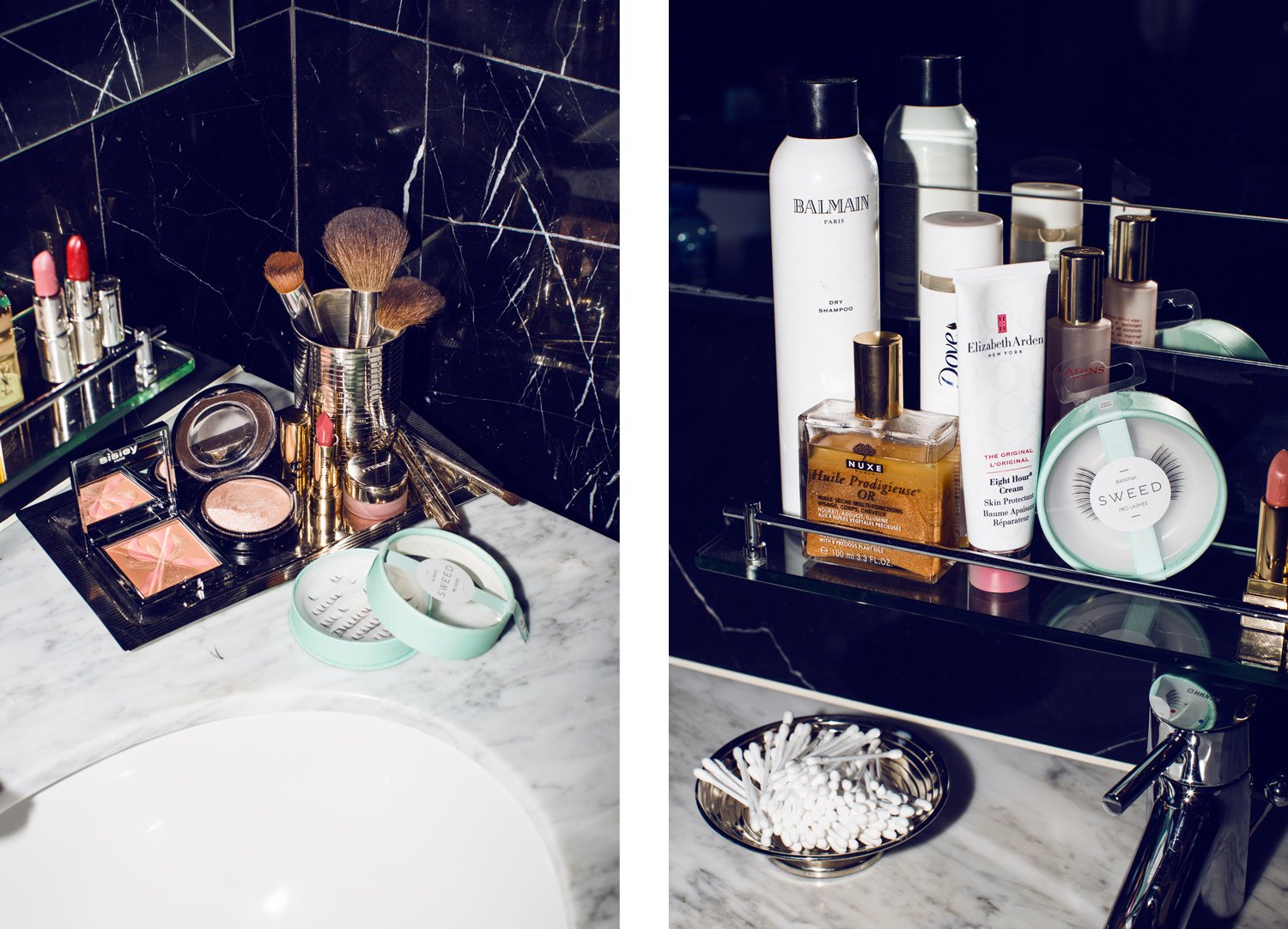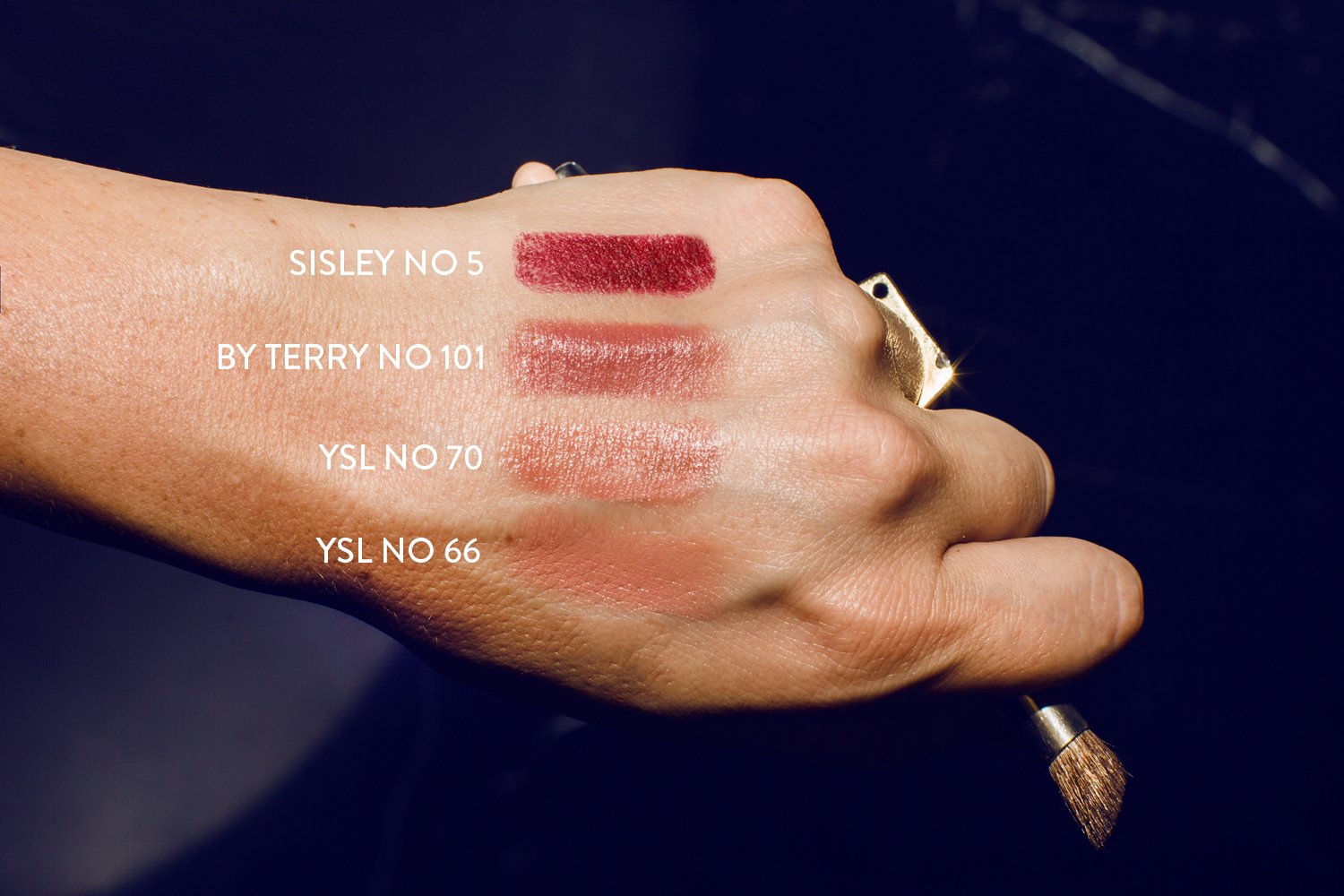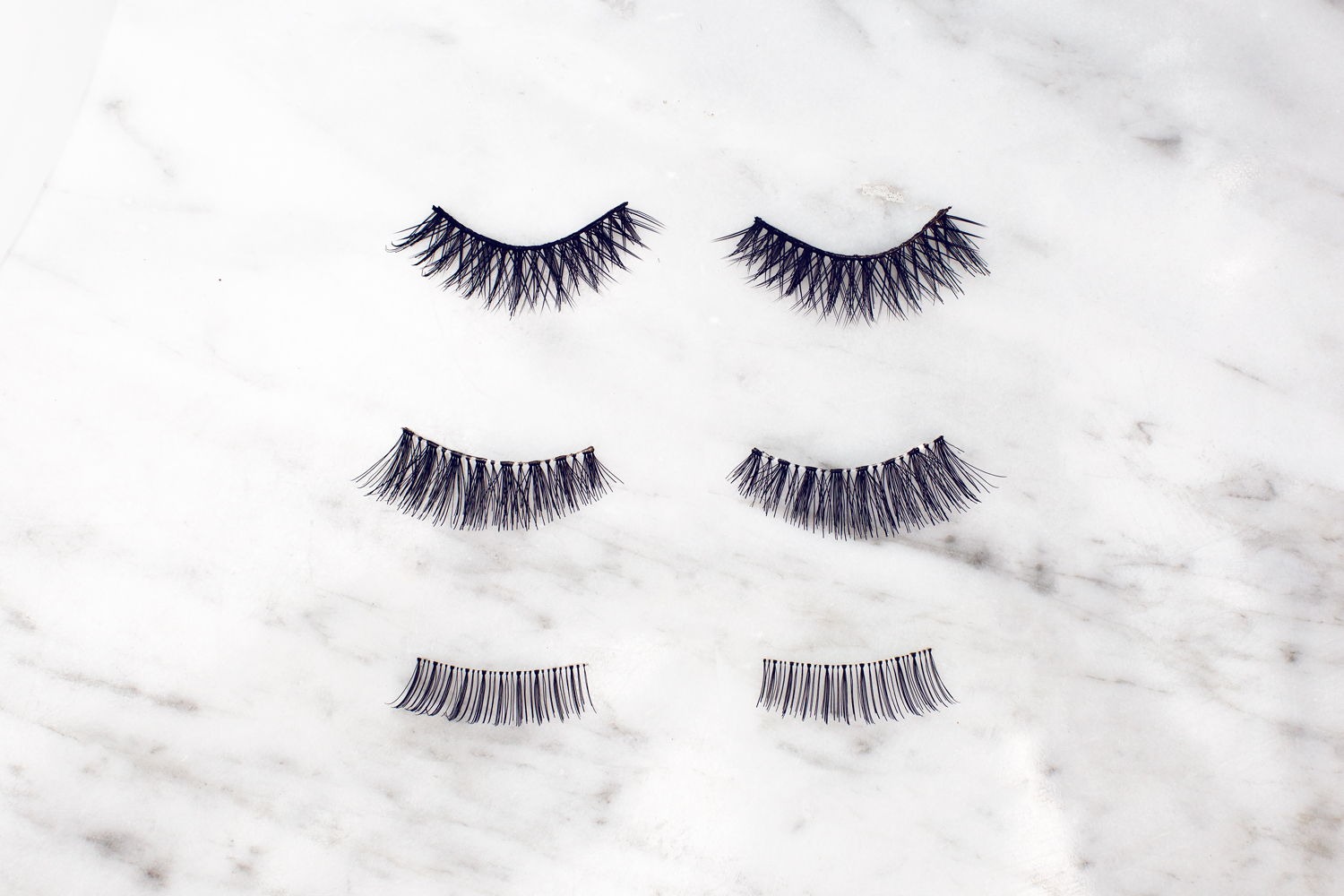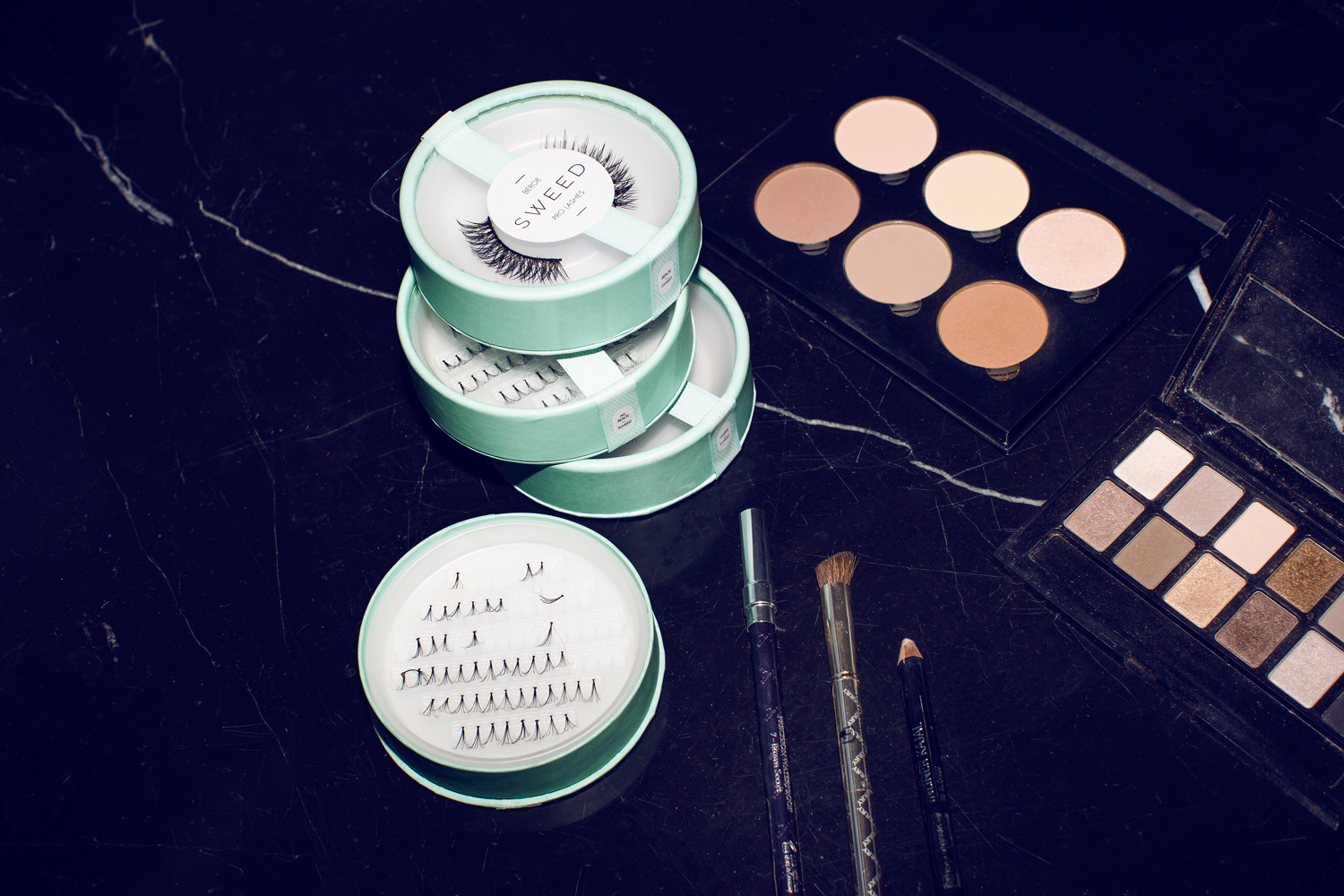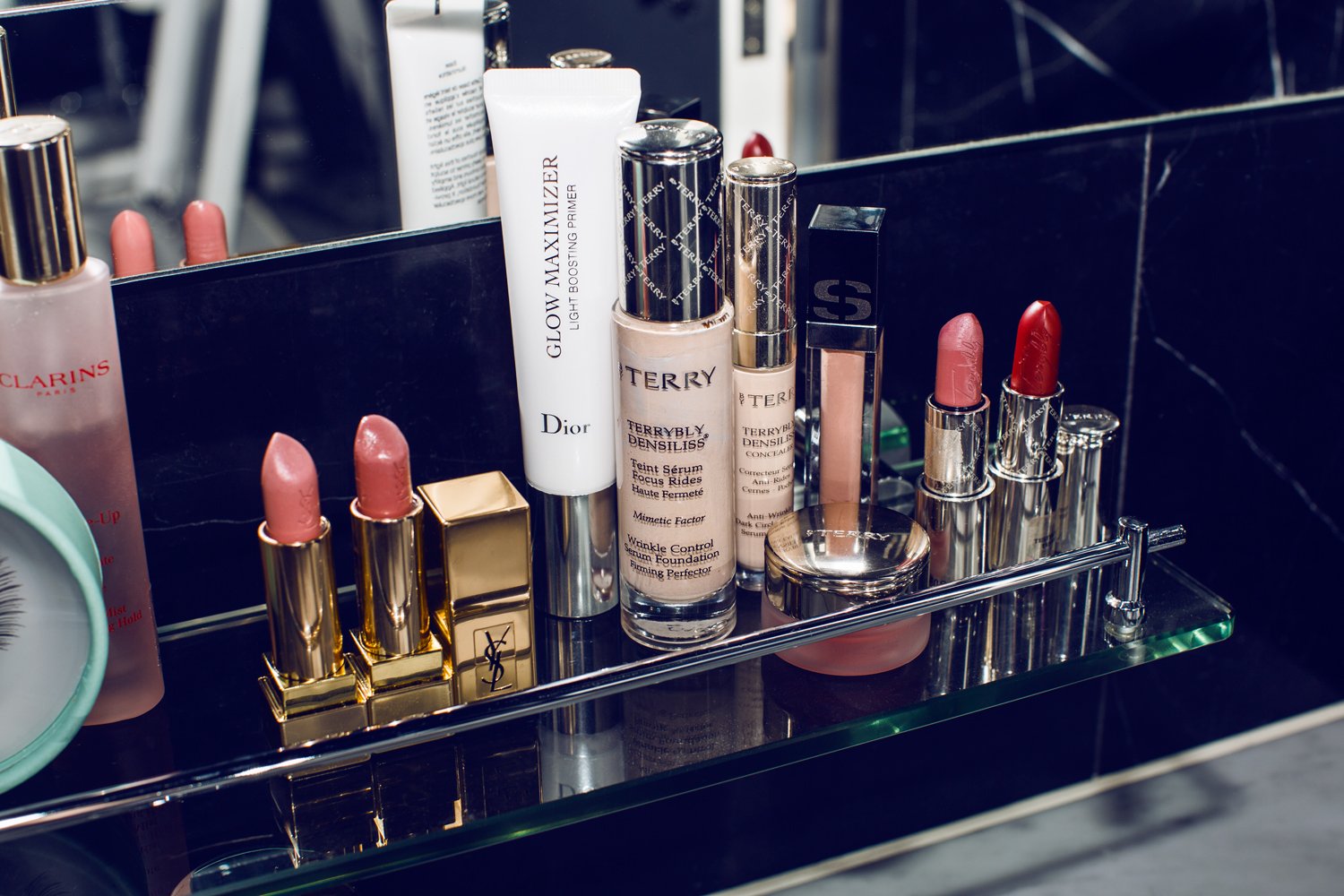 THE MAKE UP WE USED IN CAPE TOWN
SKIN
Primer: Glow Maximizer, Dior.
Concealer: Terrybly Densiliss 3, By Terry.
Foundation: Terrybly Densiliss 7.5, By Terry.
Powder: Wonder Powder "Gobi", Make up Store.
Highlighter: Soft & Gentle, MAC.
Contouring: Light/Medium, Anastasia Beverly Hills.
Blush: L'Orchidee Highlighting Blush, Sisley.
Setting spray: Fix Make-up, Clarins.
Body: Goodness Body Oil, Dove. Huile Rrodigieuse Or, Nuxe (for even more golden shimmer).
Brushes: By Terry
Gabriella says: Since the base is the most important thing in the whole make up, it's very important to do a base that lasts all day and looks flawless. Even though we were shooting in the sun for 10 hours a day in 35 degrees, I barely touched Kenzas skin during the day because the make up lasted all day. What I do is that I always mix a little bit of the Glow Maximizer in the foundation as well to get more luster, and then the Wonder Powder gives a nice finish and keeps the make up in place. So for the base: first primer in the whole face, then concealer + foundation (with a bit of primer in it). Powder all over. Then contouring and highlighting + blush. Finish with the setting spray.
EYES
Eyeprimer: Clear, Make up Store.
Eyeshadow: The nudes palette, Maybelline.
White eyepencil: Inliner Blonde, IsaDora.
Brown eyepencil: By Terry.
False lashes: All Black, Sweed Lashes (Gabbi, Beroe and Ramina also shown in the photos).
Mascara: Define-a-lash, Maybelline.
Eyebrows: Dip Brow Pomade, Anastasia + Tri Brow, Make Up Store.
Gabriella says: Kenza feels most comfortable with smokey eyes in brown/bronze colors so we more or less always go for that look. On the other hand she likes playing with different lashes! In Cape Town we only used the single lashes "All black", but when I do her make up for galas/parties we go for "Gabbi" or "Ramina". I use the white eyepencil on the waterline to open up the eye, and the brown eyepencil between the lashes (instead of eyeliner when we want to do a softer look) to make them look fuller.
LIPS
For these lips: Lip pencil no5 burgundy, Sisley on the whole lip + Rouge Terrybly no 101, By Terry in the middle of the lip for the ombre effect (makes the lips look fuller!)
For these lips: Rouge Terrybly no 101, By Terry.
For these lips: Rouge Pur Coutur no 70, YSL. Kenzas favorite color.
For these lips: Rouge Pur Coutur no 66 + Terrybly Lip Pencil no1, By Terry.
Lip balm: Eight hour cream, Elizabeth Arden.
Lipgloss: Phyto Lip Gloss Nude, Sisley.
GABRIELLA'S FALSE LASH TIPS
The most important thing is to choose a falses lash that is easy to work with and attach. I always use Sweed because it adapts to the shape of the eye and stays there all day.
1. Pick a false lash that suits the size of your eye and the result you're looking for. If you have small eyes you need a smaller lash. If you have big eyes you can wear a bigger lash and still make it look natural.
2. Does the size of the false lash matches the size of your eye? If not, you can cut off a little part from the outer edge.
3. Add glue to the false lash and let it dry for 30 seconds (this is very important!) before you attach it as close as possible to your own lash line.
4. Finish with mascara and carefully rub the brush from side to side to mix your own lashes with the false lashes.
Thanks K for having me! Follow me on instagram @gabriellaelio for more beauty tips.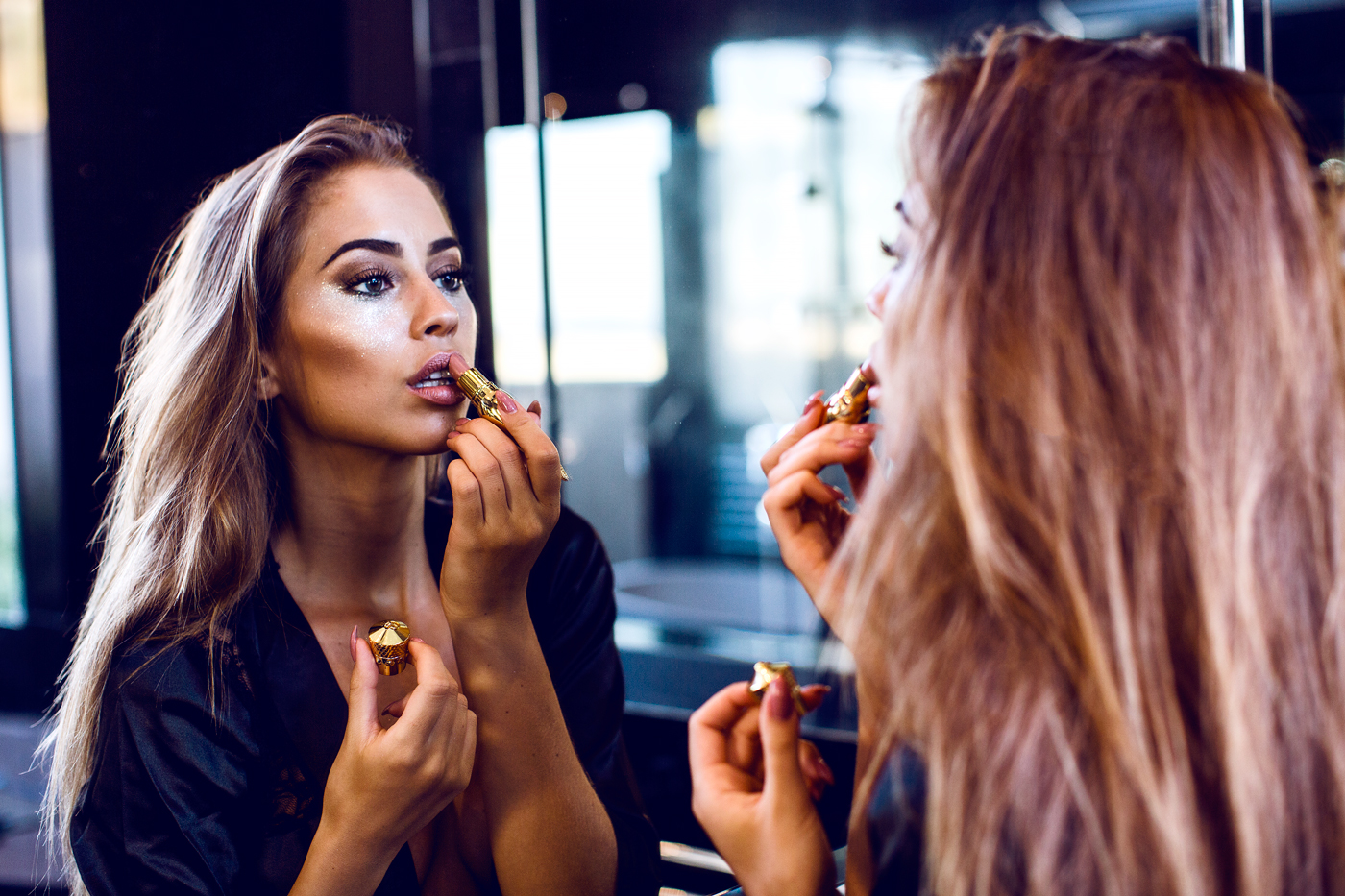 Sneak peak of a glitter shoot we also did. Lipstick from Louboutin.
– This post contains adlinks.