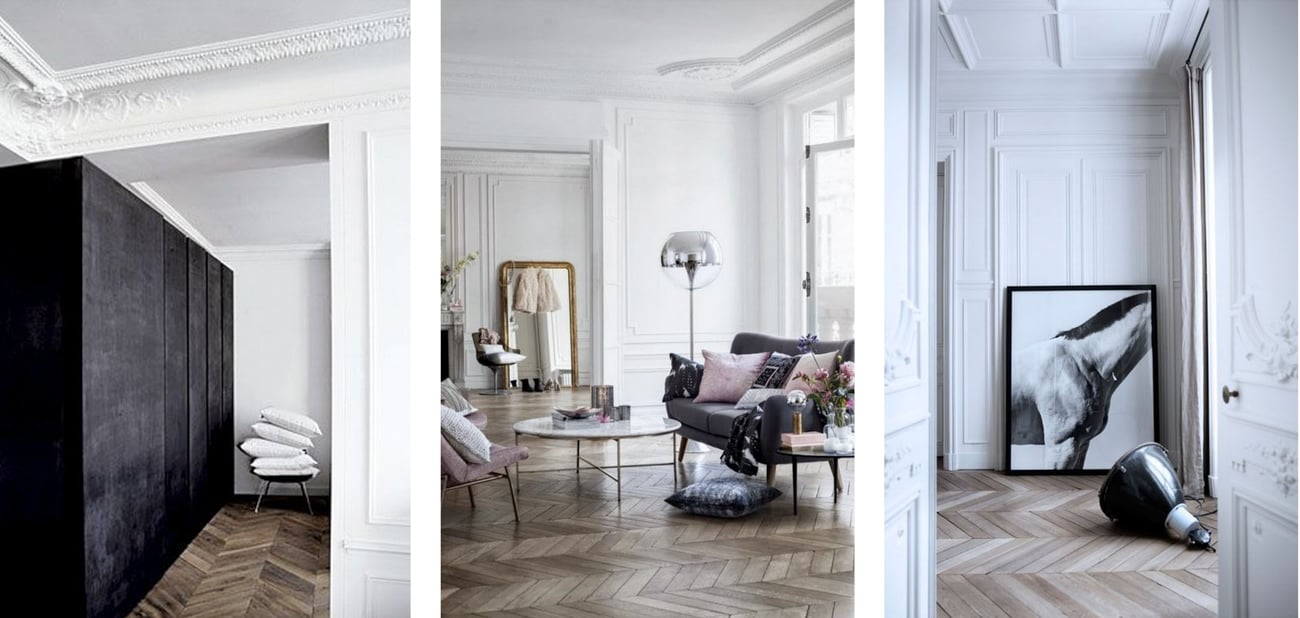 DREAM FLOOR
Tänkte ägna ett inlägg åt GOLV idag eftersom vi sprungit runt som två galningar och försökt lösa nytt golv i sista sekund. I vår nya lägenhet har vi slipat och lackat golvet som redan fanns där (furugolv) men det blev inte alls som vi tänkt oss. Dels för att de behövt lägga lite nya plankor här och var (där vi rivit väggar osv) och dels för att färgen bara kändes för….ljus och grågul och för…..målad? Den där träkänslan jag älskar försvann helt. Vi tar det från början:
// Thought I could make a post about FLOOR today since we've been running around like two crazy people trying to fix a new floor in last minute. In our new apartment we tried to fix the floor that was already there but it didn't turn out the way we thought. Partly because they had to put some new planks here and there and partly because the color just felt too….light and grey/yellow and a bit to….painted? That wooden feeling I love was almost completely gone. Let's take it from the start: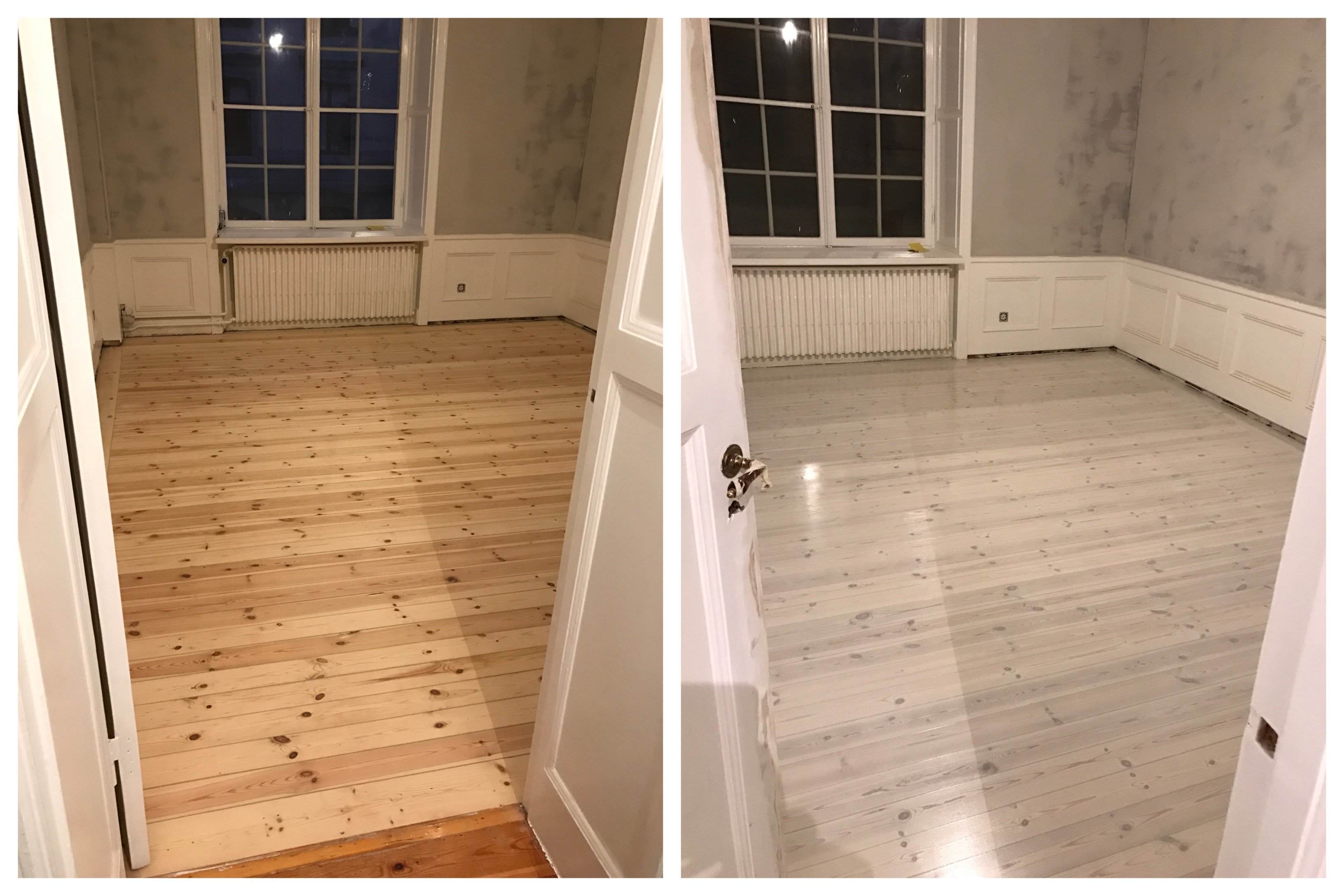 Efter slipning vs nybehandlat (därav väldigt shiny shiny på bilden). Som sagt, lite för grågult typ? Inte alls vad vi hade tänkt oss. Vi hade tänkt oss en kall/askig ljusbrun färg, som bilden till höger högst upp. Nu skär det sig så oroligt mycket med allt det vita och det passar inte. Det blev bara helt fel. Så, trots att vi kanske är lite tidspressade och känner att kostnaderna redan har dragit iväg sjukt mycket så vill vi att allt ska kännas bra när vi ändå lagt så mycket jobb på lägenheten.
// After sanding vs newly treated (that's why it's very shiny in the photo). Like I said, a bit too grey/yellow:ish? Not what we had in mind at all. What we wanted was a cold light brown color, like the right photo in the top of this post. It doesn't look good with all the white now. It just turned out completely wrong. So, even though we are in a bit hurry now and feel that the renovation is already more expensive than we thought, we want everything to feel good since we've put so much work in this apartment.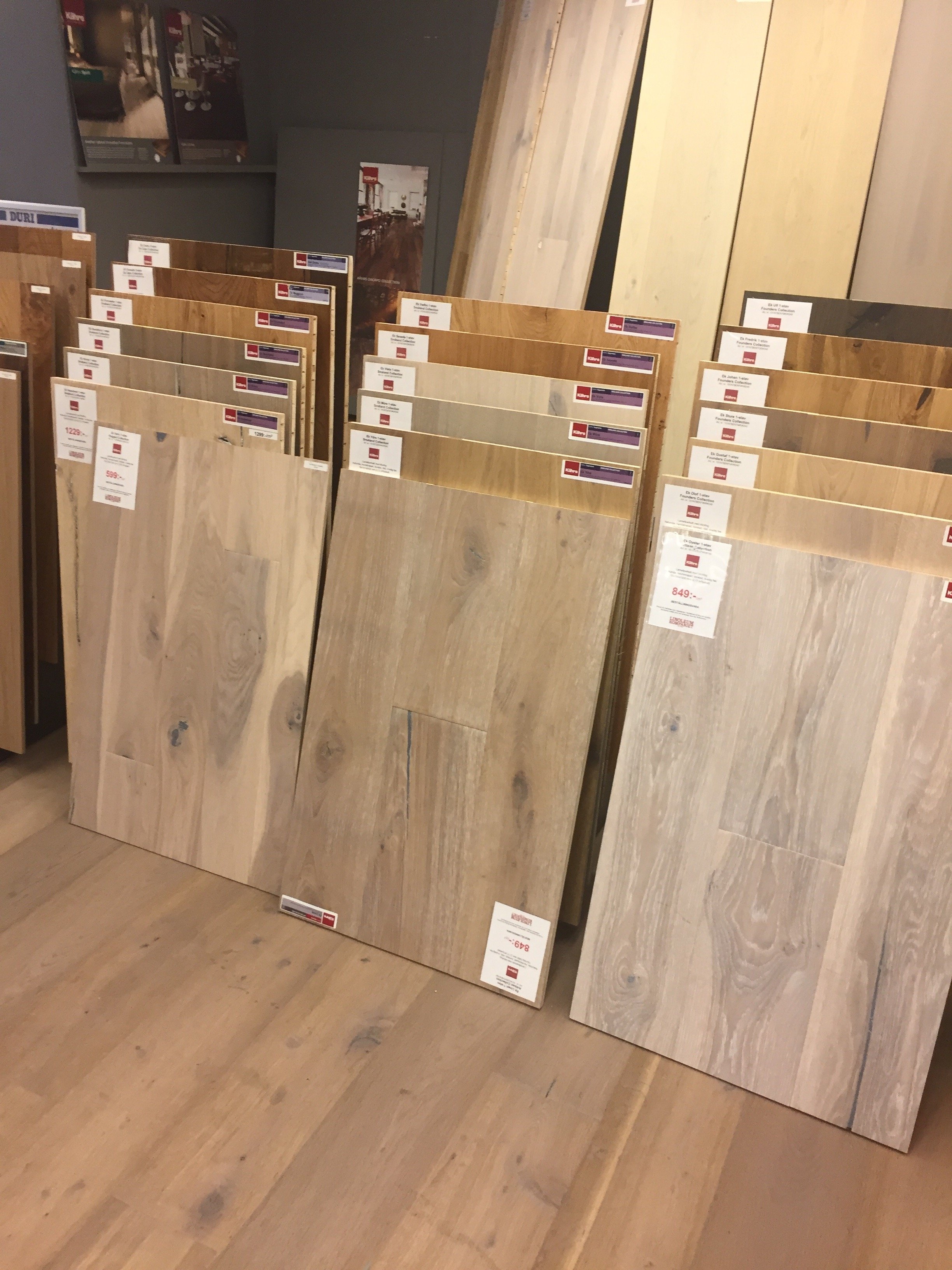 Så efter att ha velat fram och tillbaka och pratat med folk som faktiskt kan golv (tillskillnad från mig och Aleks haha) så har vi förstått att vi inte kommer kunna få fram det vi vill med furugolvet (vi har även lite gran blandat med furu i ett och samma rum eftersom vi tagit bort väggar och gjort öppen planlösning…..), vi har därför bestämt oss för att lägga nytt golv i hela lägenheten. SVINJOBBIGT eftersom de redan monterat kök men vad fan, det här måste ju bli bra. Drömmen vore ju såklart fiskbensparkett som de första bilderna, men det är både svindyrt (vi fick höra att material + arbete skulle ligga på ca 2500 kr per kvm, gånger 78…….) och kommer ta mycket längre tid så vi känner nog att vi hoppar det, tyvärr. Om inte någon av er kommer med världens supertips nu haha. Iallafall, idag kollade vi bland annat på dessa ekgolv ovan!
// So after thinking it through and talking to people who actually know floors (not like Aleks and I haha), we understood that we won't be able to get what we want with our pinewood floor, so we have decided to put new floor in the whole apartment. It's not fun AT ALL since they've already put the kitchen up but what the hell, this has to be good. The dream is to have herringbone floor like my inspo photos, but it's both expensive as hell and it will take so much more time to get it done so unfortunately I think we will skip that. If you don't come up with a super great idea to share with me haha. Anyway, so today we looked at oak floors!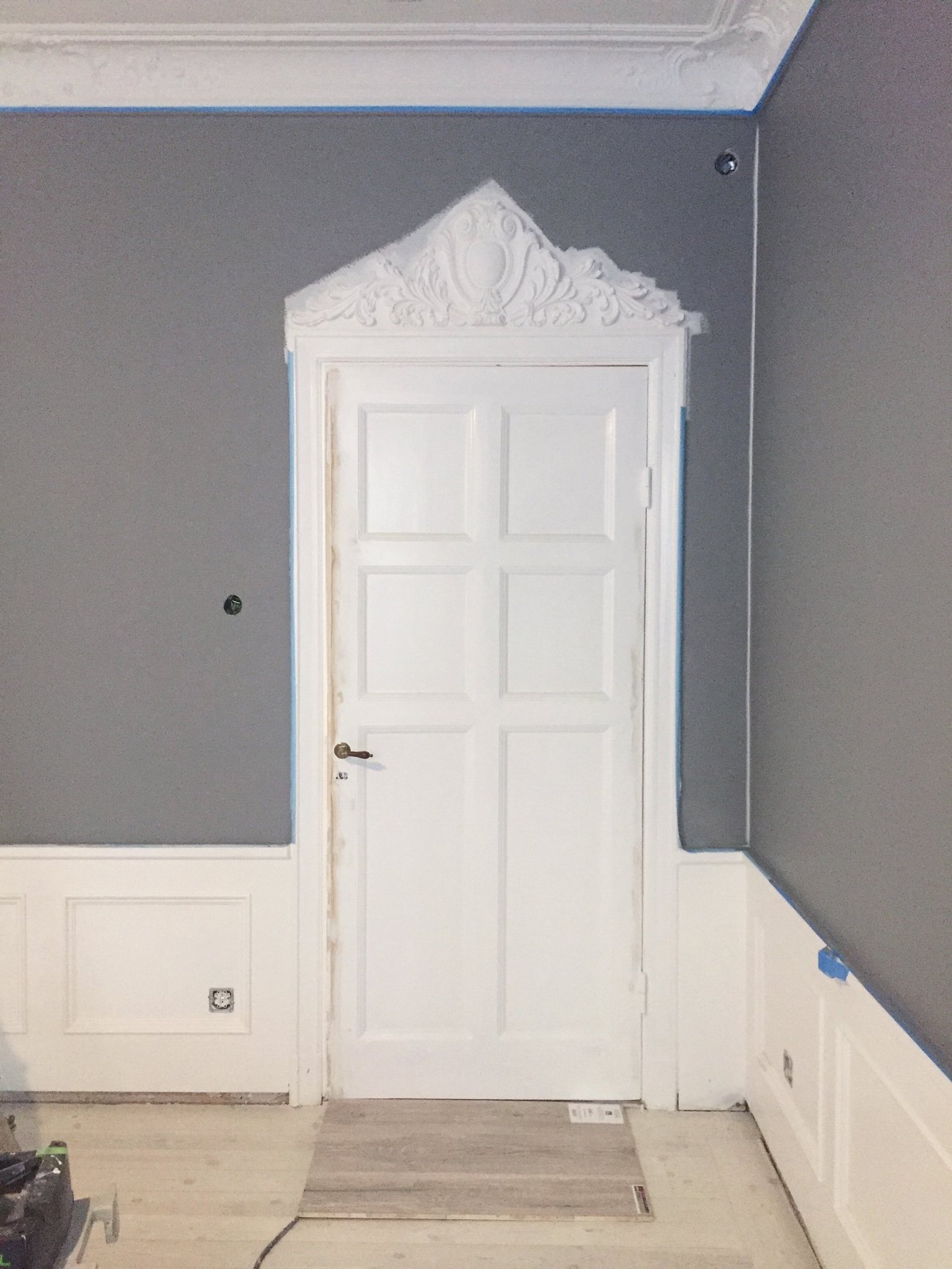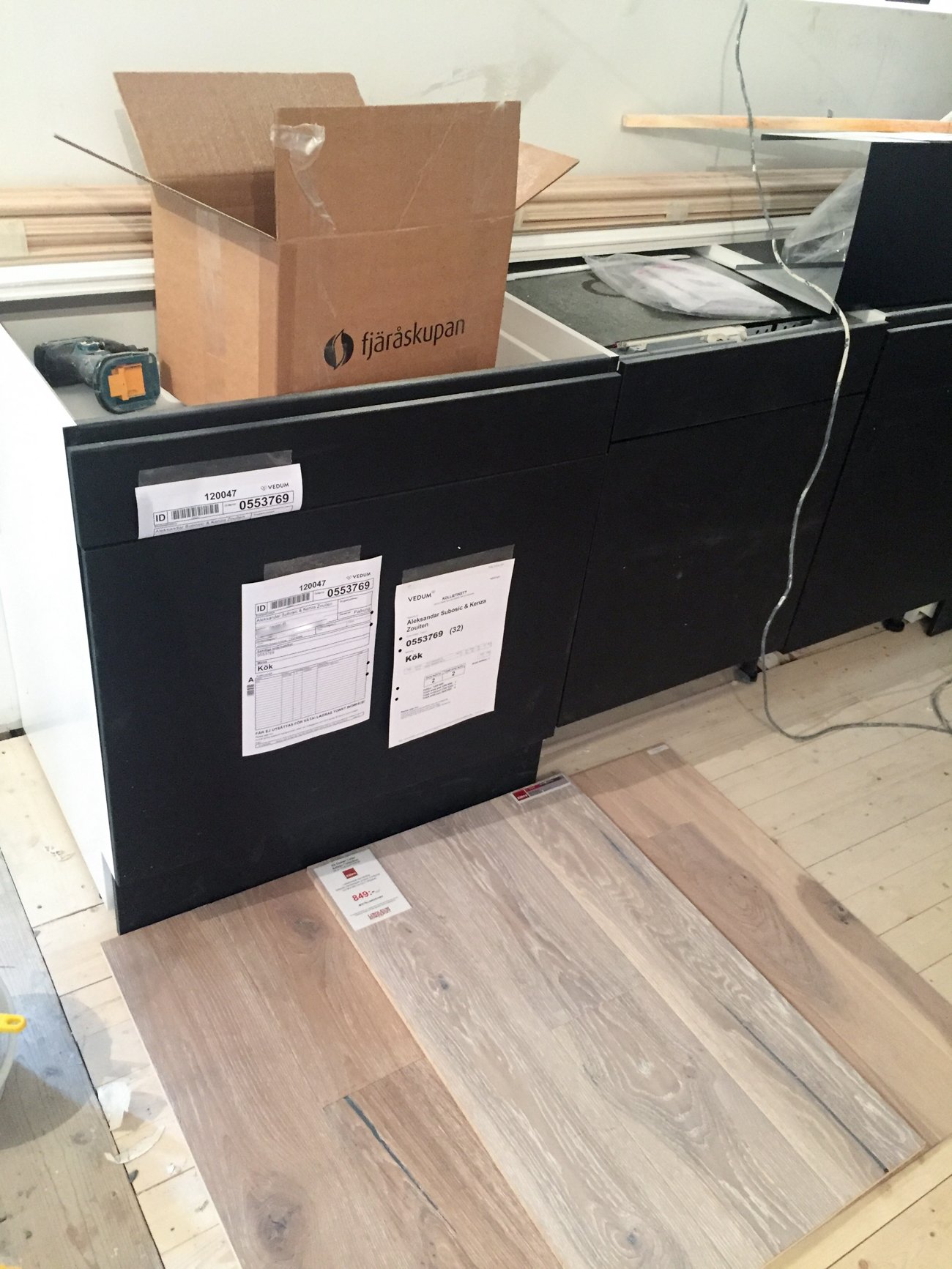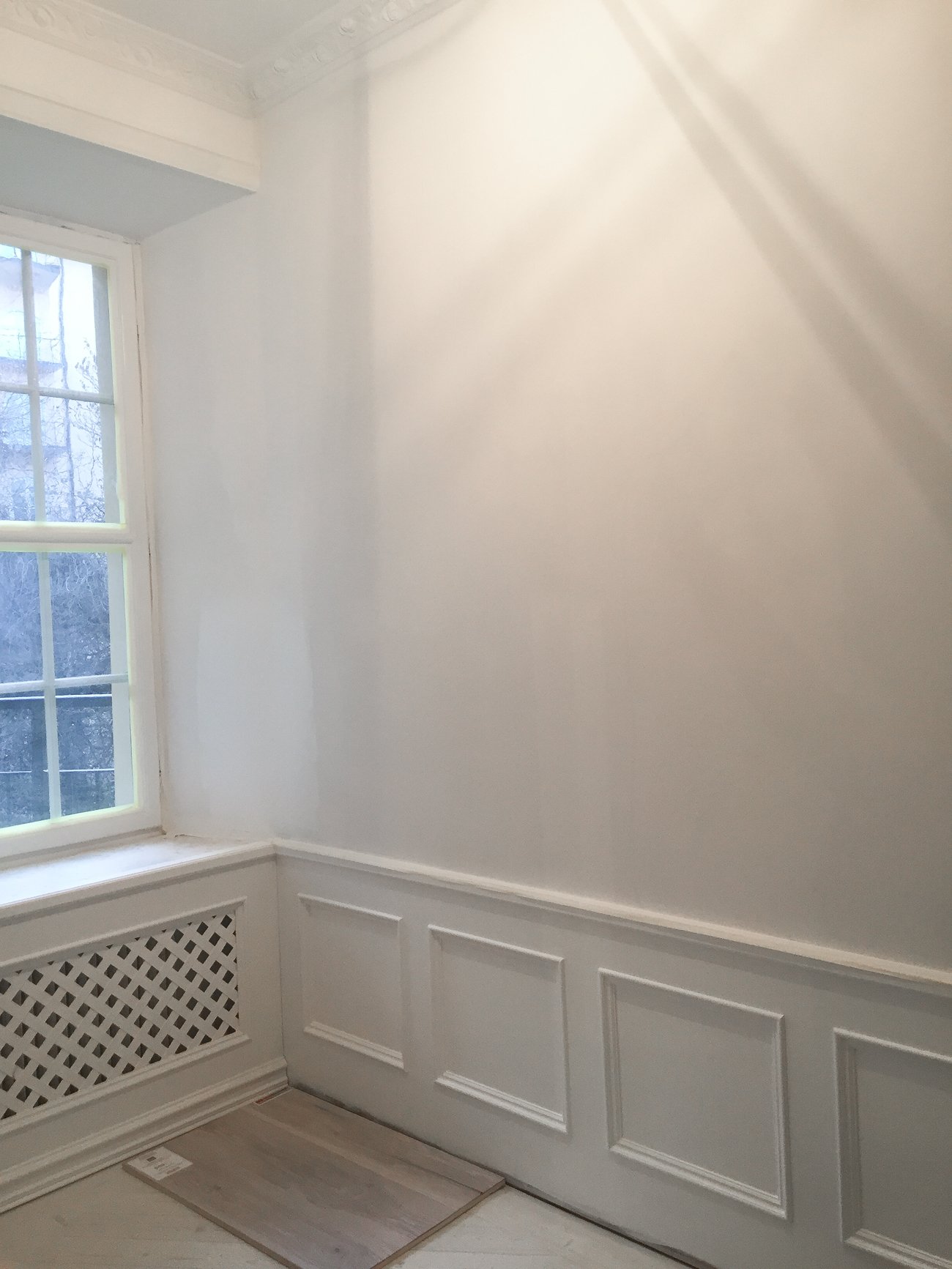 Vi tog hem flera olika prover och testade i alla rum, mot vårt svarta kök osv. Svårt att ta ordentliga bilder med mobilen men vi känner att vi hittade ett golv vi gillade. Vi ska tillbaka till butiken imorgon för att jämföra en sista gång med ett annat golv och sedan bestämmer vi oss! Förresten, visst blev den gråa färgen i sovrummet fin? Vi var rädda att rummet skulle kännas för mörkt med en såpass mörk grå färg men det känns fortfarande ljust och fräscht.
Nu ska jag iväg och skriva kontrakt med nya ägaren av min lägenhet! Den är såld!!
// We brought home several samples and tried them in every room, with our black kitchen etc. It was hard to take good photos with my phone but we think we found a floor we like. We're going back to the store tomorrow to compare it one last time with another floor and then we have to decide! Btw, the grey color in the bedroom turned out so nice! We were a bit scared that the room would feel too dark but it still feel light and fresh.
Now I'm off to sign a contract with the new owner of my apartment! It's sold!!