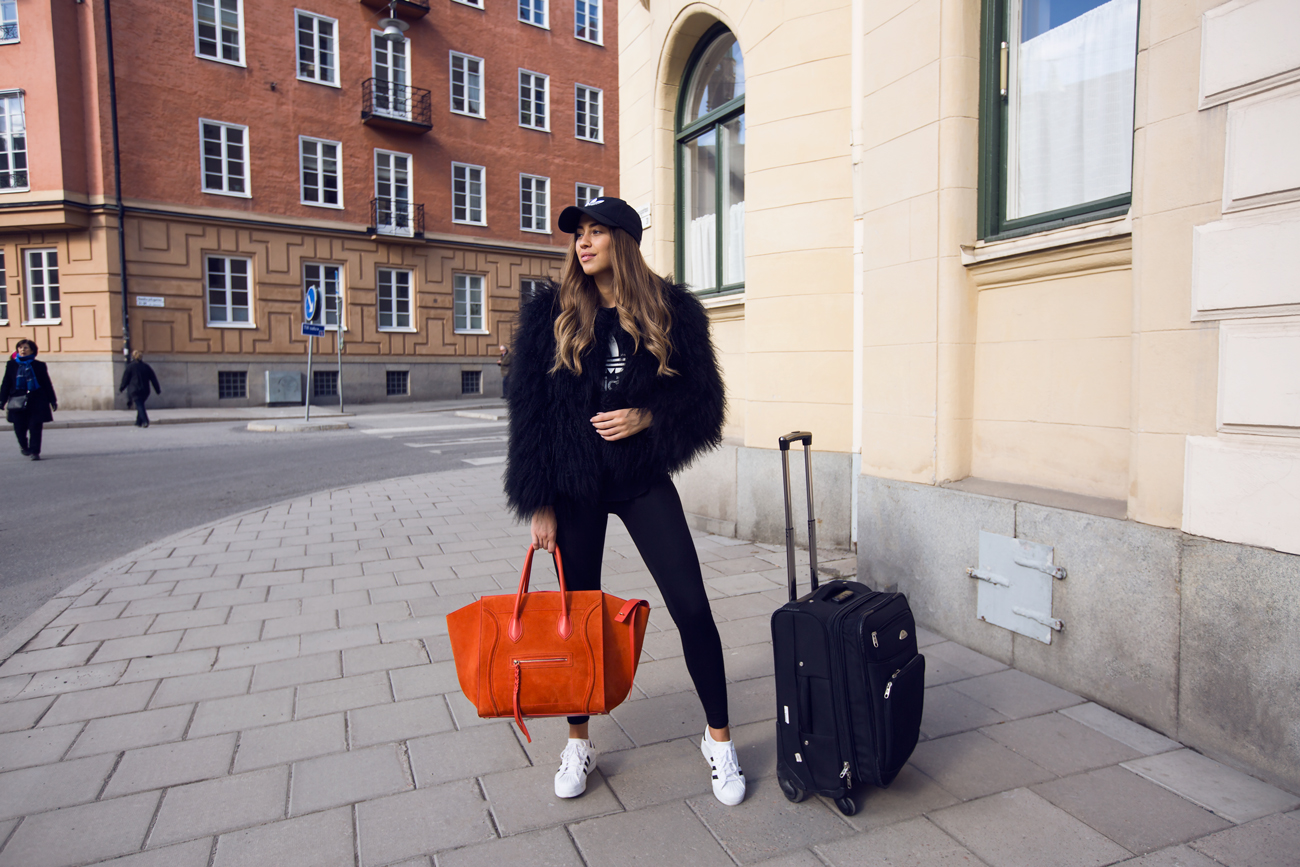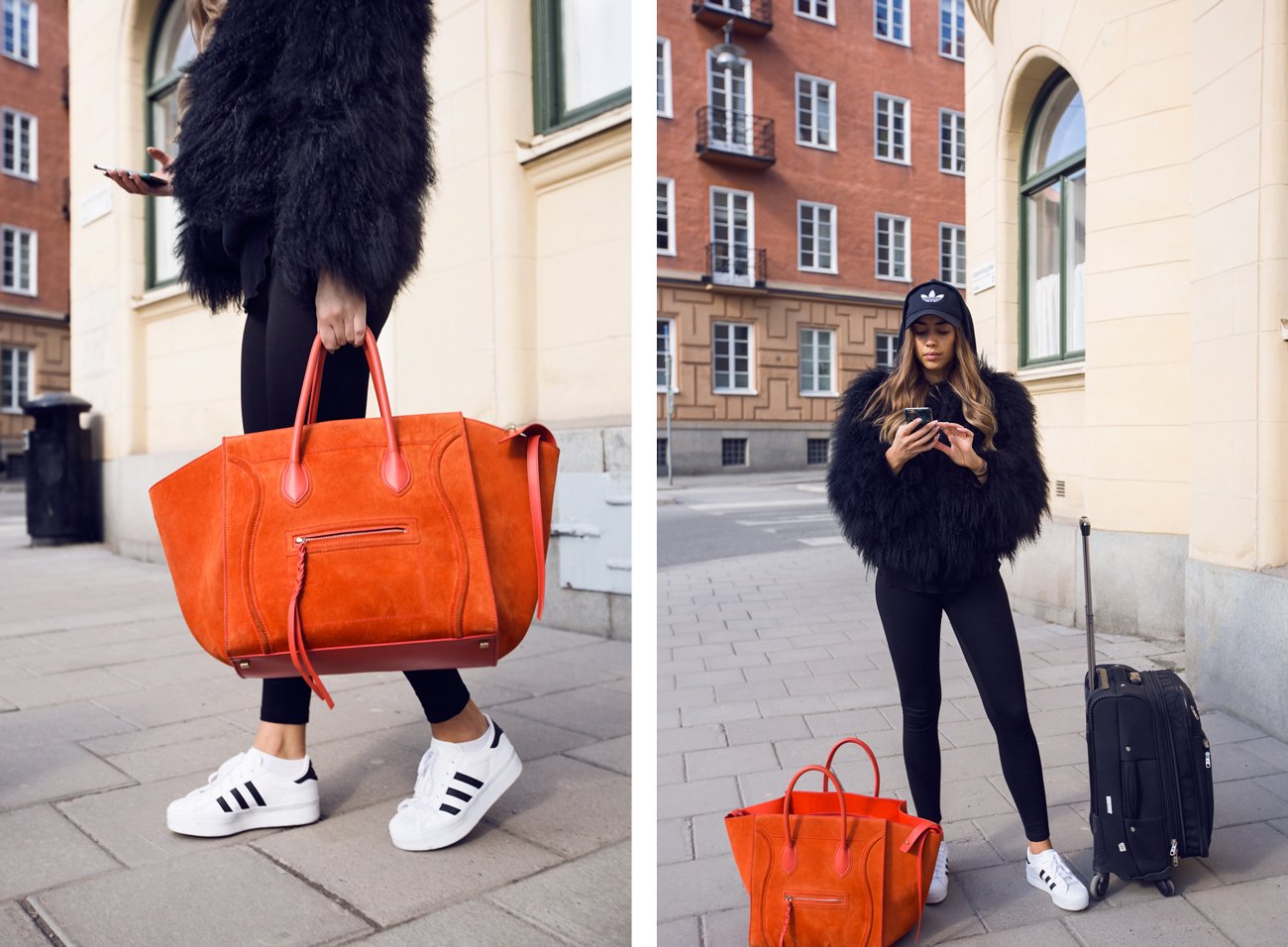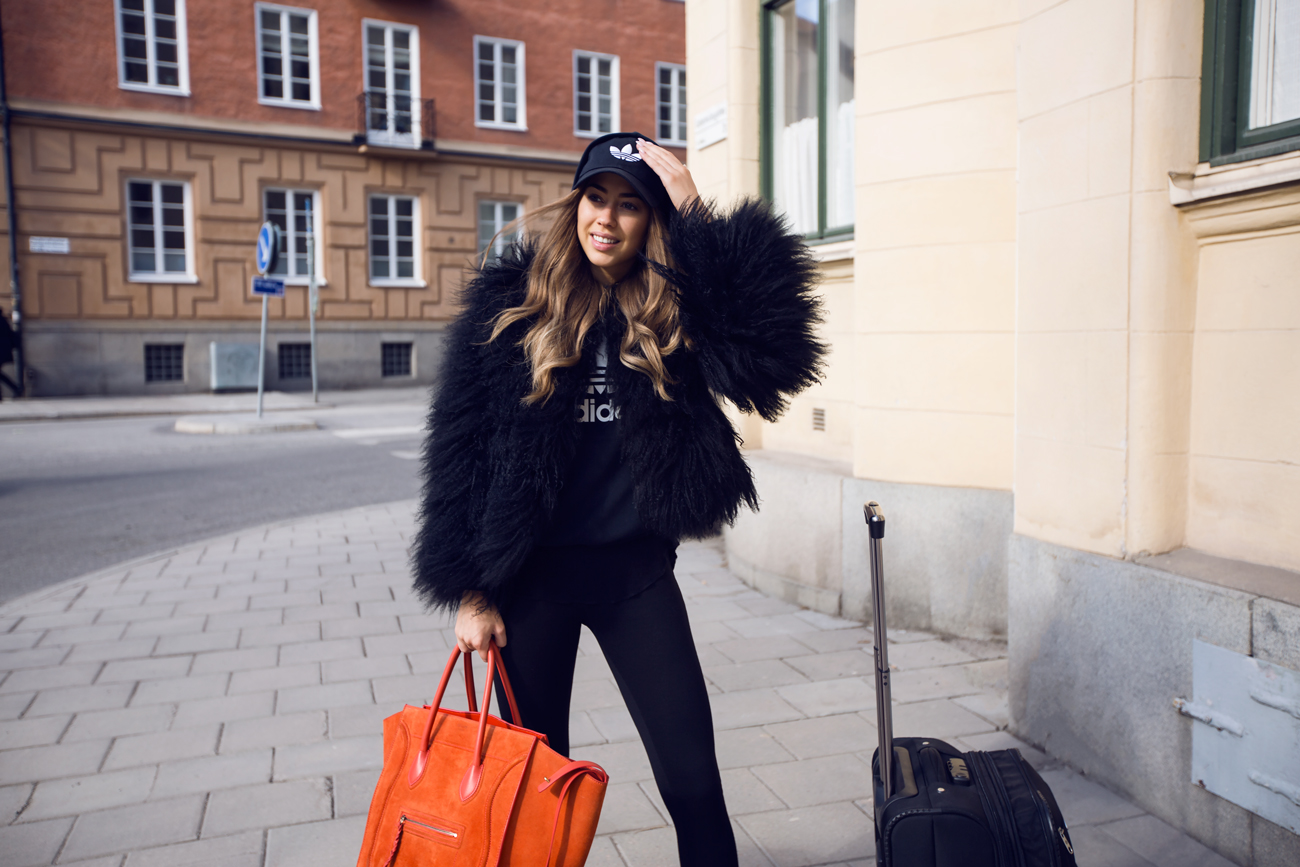 Shoes here (adlink) // cap and sweater from Adidas // tights from Ginatricot // Pellobello jacket // Céline bag
Nu är jag påväg ner till Skåne! Sitter på tåget, äter godis och tittar på the Originals. Är framme om ett par timmar! Åh vad kul det ska bli att se syrran, hennes man och barnen igen!! Imorgon jobbar de båda så jag ska ha ensamtid med barnen. Eller vi får se om Sally känner sig trygg (hon är bara 1,5 och vi har inte setts på 5 månader så hon kanske har glömt mig haha), men Anya ska iallafall vara hemma från föris och leka med moster! Hon vet inte ens att jag kommer, vi ska överraska henne…. Hoppas hon blir glad. <3
Ska försöka sova lite innan jag är framme. Sov så dåligt inatt att jag var helt yr när jag gick till jobbet imorse.
// Now I'm on my way to Skåne! I'm on the train, eating sweets and watching the Originals. I'll arrive in a couple of hours! Oh it's gonna be so much fun to see my sister, her husband and the kids again!! They are both working tomorrow so I'm gonna have some alone time with the kids. Or we'll see if Sally feels safe with me (she's only 1,5 and we haven't seen each other in 5 months so she might have forgotten me haha) but Anya will stay home from kindergarten and play with aunt Kenza! She doesn't even know I'm coming, we're gonna surprise her… I hope she'll be happy. <3
I'm gonna try to get some sleep now before I arrive. I slept so bad last night, I was all dizzy when I went to work this morning.