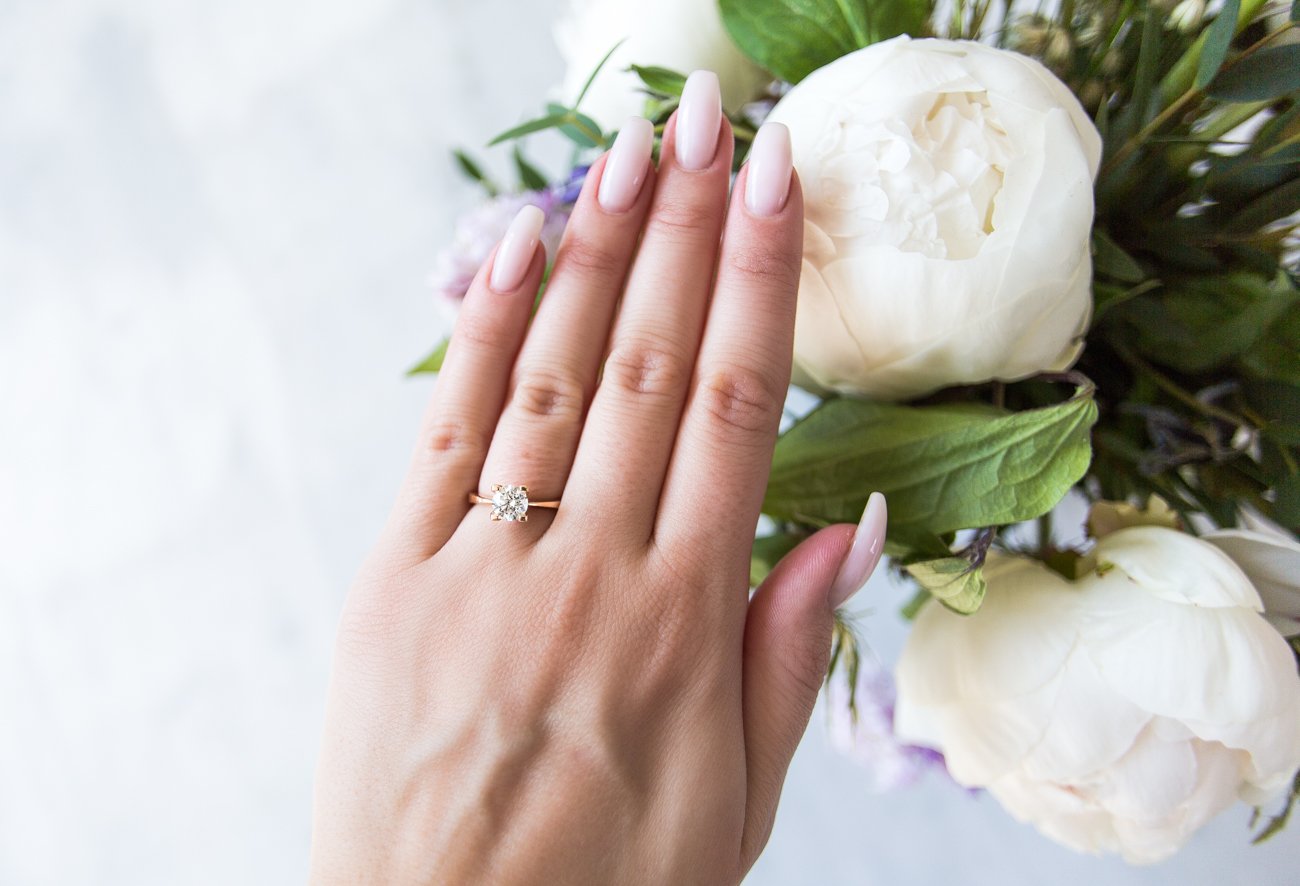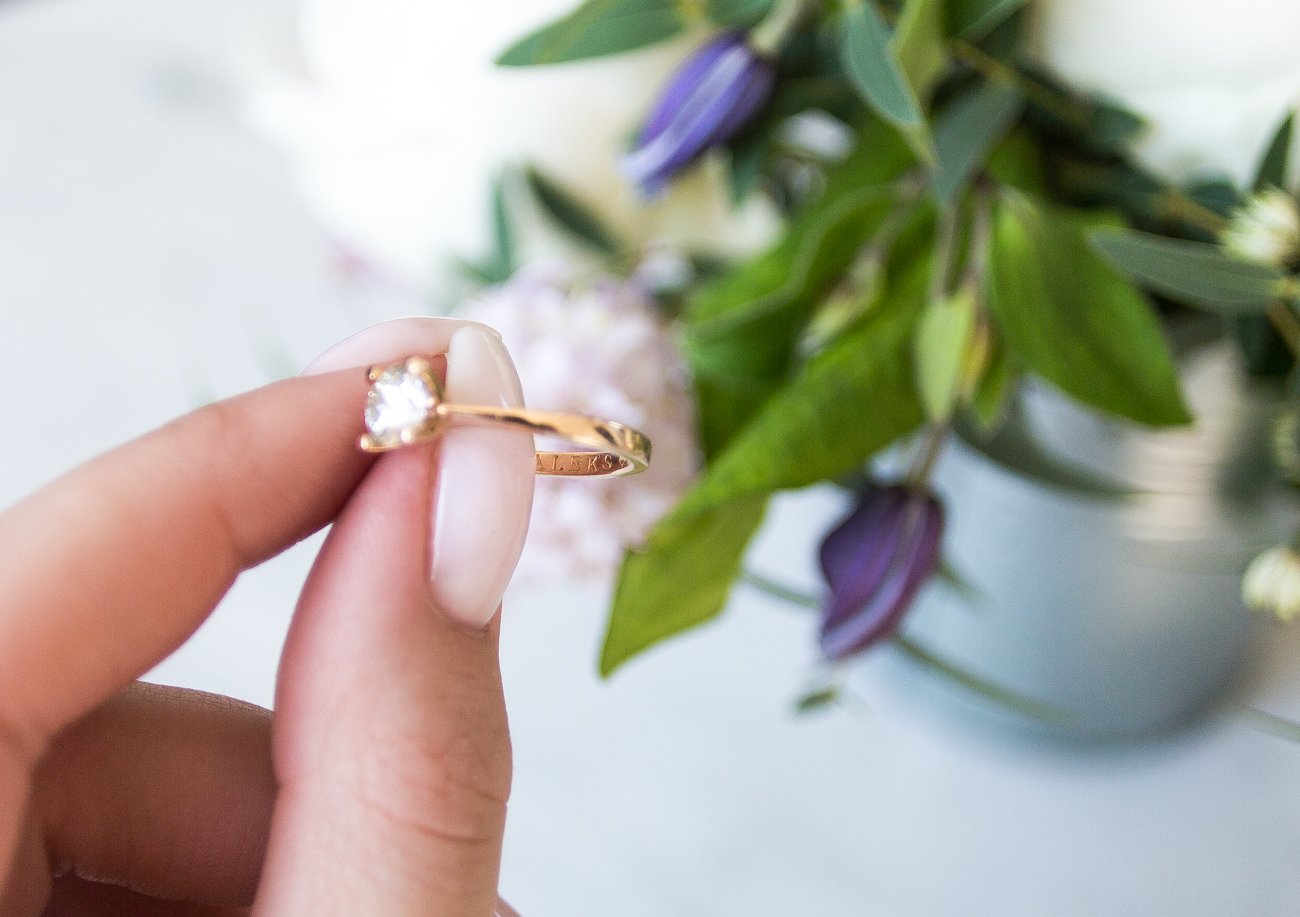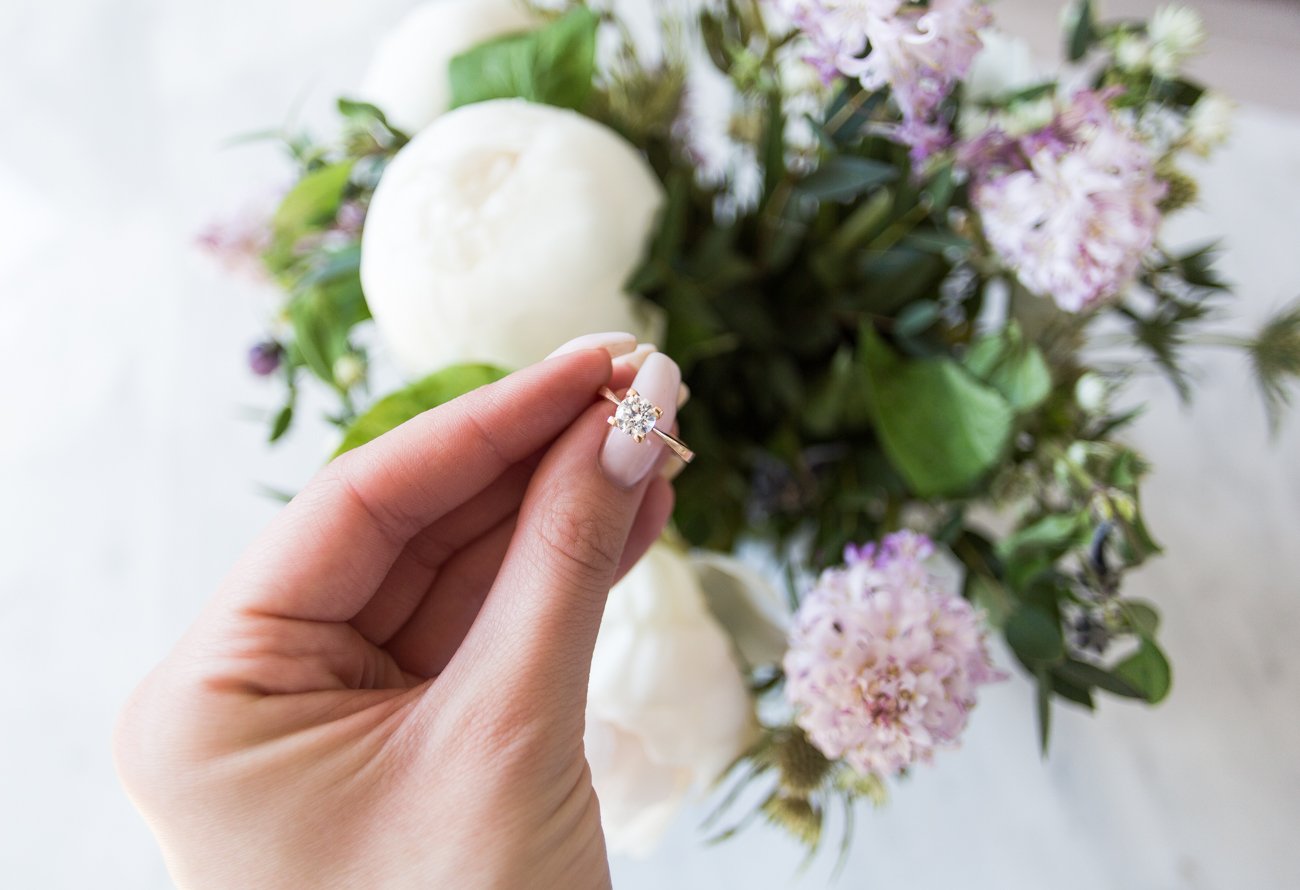 My beautiful engagement ring <3
Här är den, den vackraste ringen jag någonsin sett. Min drömring.
Jag har sett lite frågor från er så jag ska försöka få med allt här. Hur stor är diamanten? 1.01 karat. Visste Aleks vad jag ville ha för ring? När vi förra året pratade om att det kanske var dags att ta the big step snart så berättade jag för honom att jag ville ha en enkel ring i guld (ej för gult guld, min har lite rött i sig) med en sten. Aleks designade ringen själv hos guldsmeden och inuti står det Aleks ♥ Kenza. Den är verkligen perfekt. Visste jag eller någon att Aleks skulle fria? Nej, ingen visste! Jag hade väl på känn att det skulle hända någongång i vår/sommar men som ni ser i klippen blev jag väldigt chockad. Hade inte ens en tanke på att det kunde hända under festen! Finns det längre klipp på när Aleks friade? Ja det finns ett långt klipp, men vi känner att vi vill hålla det för oss själva.
Och den stora frågan….. När blir bröllopet? Vi har lite smått börjat prata om nästa sommar. Det enda är att vi så gärna vill hinna flytta innan, men vi siktar på augusti nästa år och så får vi se hur det går med lägenheten. Vi bestämmer oss nog för exakt datum inom de närmsta månaderna. 1 år innan känns väl lagom att börja planera? Har dock redan börjat fundera på hur klänningen ska se ut. :-) Ahhh detta känns helt sjukt. Jag är så lycklig!!! Herregud vad jag älskar den mannen.
// Here it is, the most beautiful ring I've ever seen. My dream ring.
I've seen your questions and I'll try to answer them here. How big is the diamond? 1.01 carat. Did Aleks know what kind of ring I wanted? Last year when we talked about that maybe it was time to take the big step soon, I told him that I wanted a simple ring in gold (not too yellow gold, my ring has a bit red in it) with one stone. Aleks designed the ring himself at the gold smith and inside it says Aleks ♥ Kenza. It is perfect. Did I or anyone else know that Aleks was going to propose? No, nobody knew! I guess had a feeling that it would happen this spring/summer but as you can see in the videos I was very shocked. I didn't even have a thought on that it could happen during the party! Is there a longer video of the proposal? Yes there is a long video, but we feel that we want to keep it to ourselves.
And then the big question…. When is the wedding? We're talking about next summer. The only thing is that we really want to move before we get married, but we have our eyes on August next year and then we'll see how it goes with the apartment. We will decide the exact date within the next couple of months. 1 year before the date is enough to start planning right? I've already started thinking about what my dress will look like though. :-) Ahhh this feels so weird. I'm so happy!!! I love that man so much.