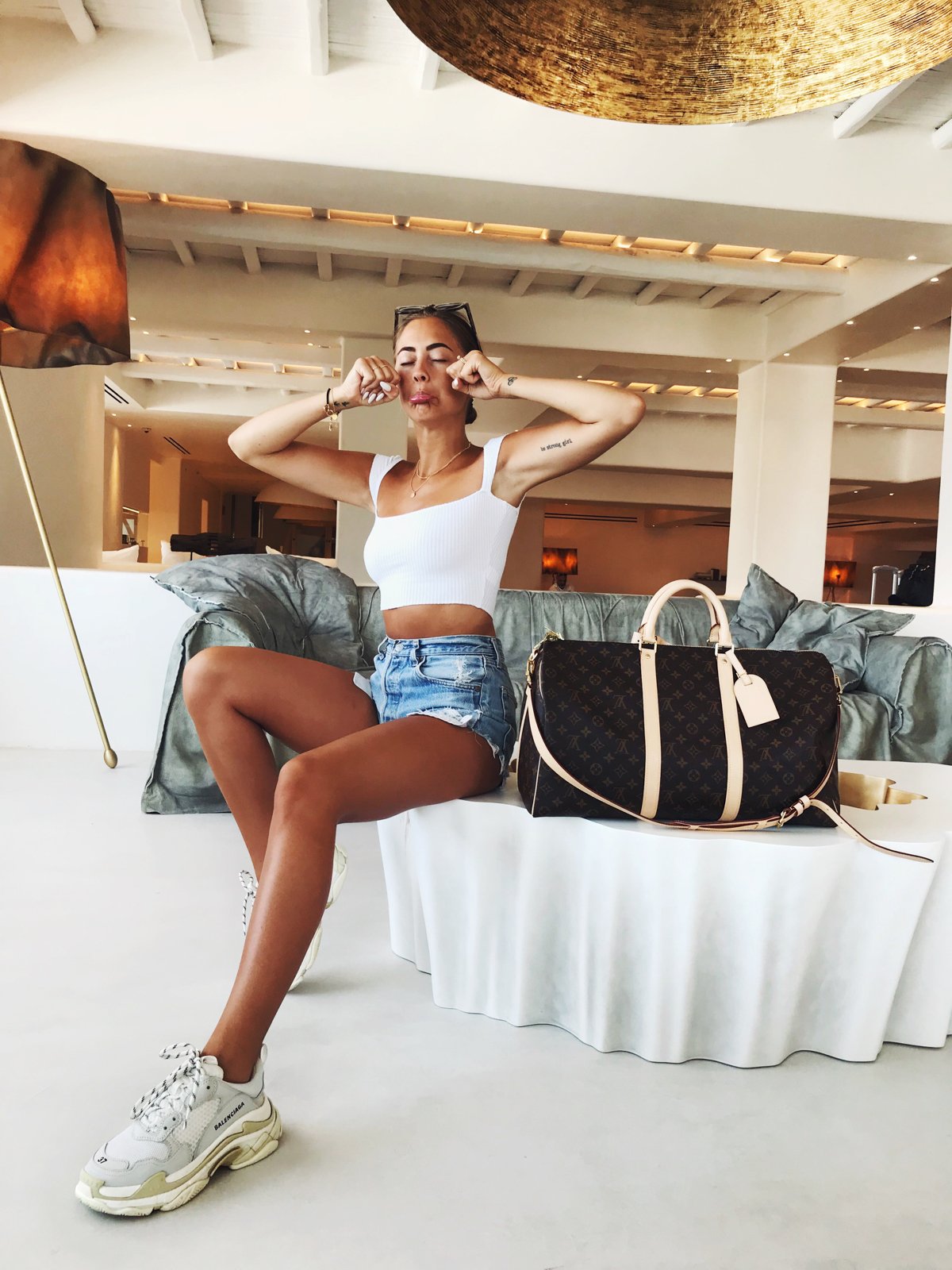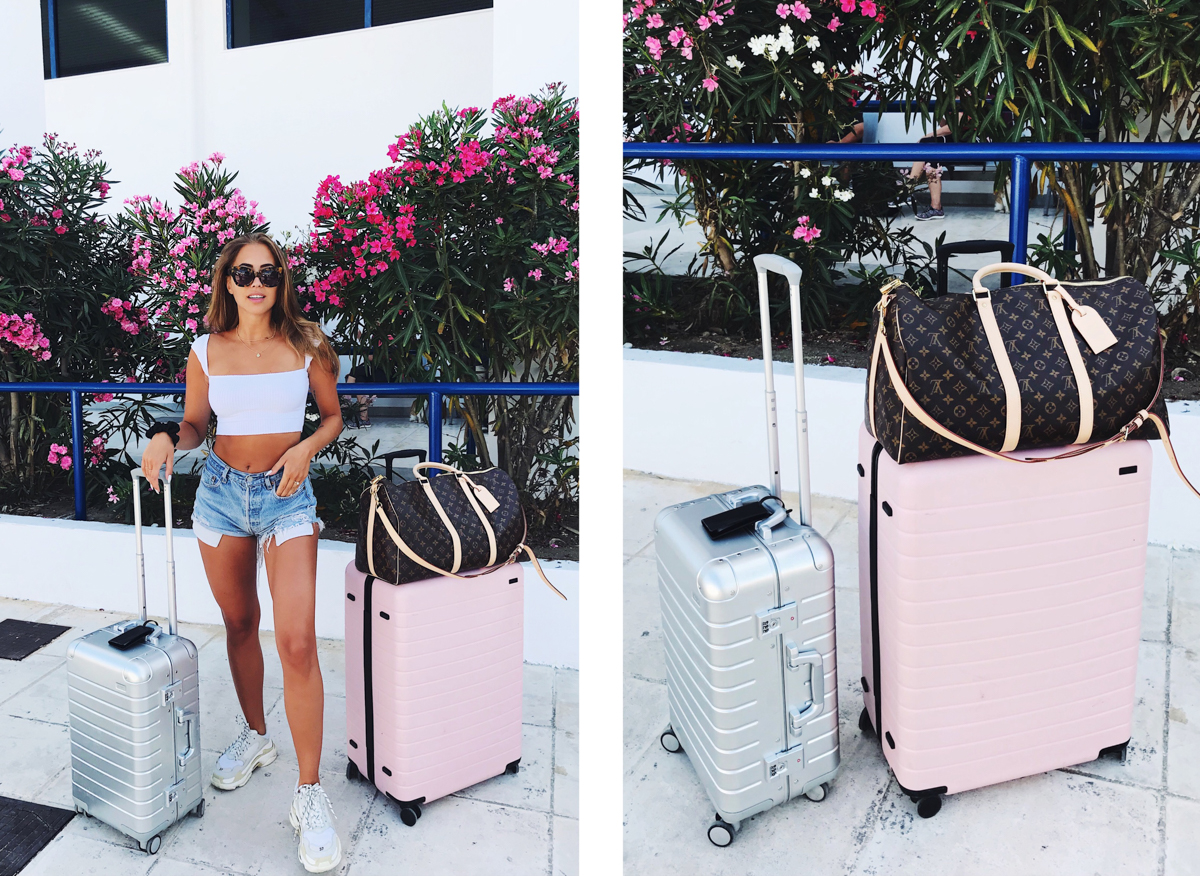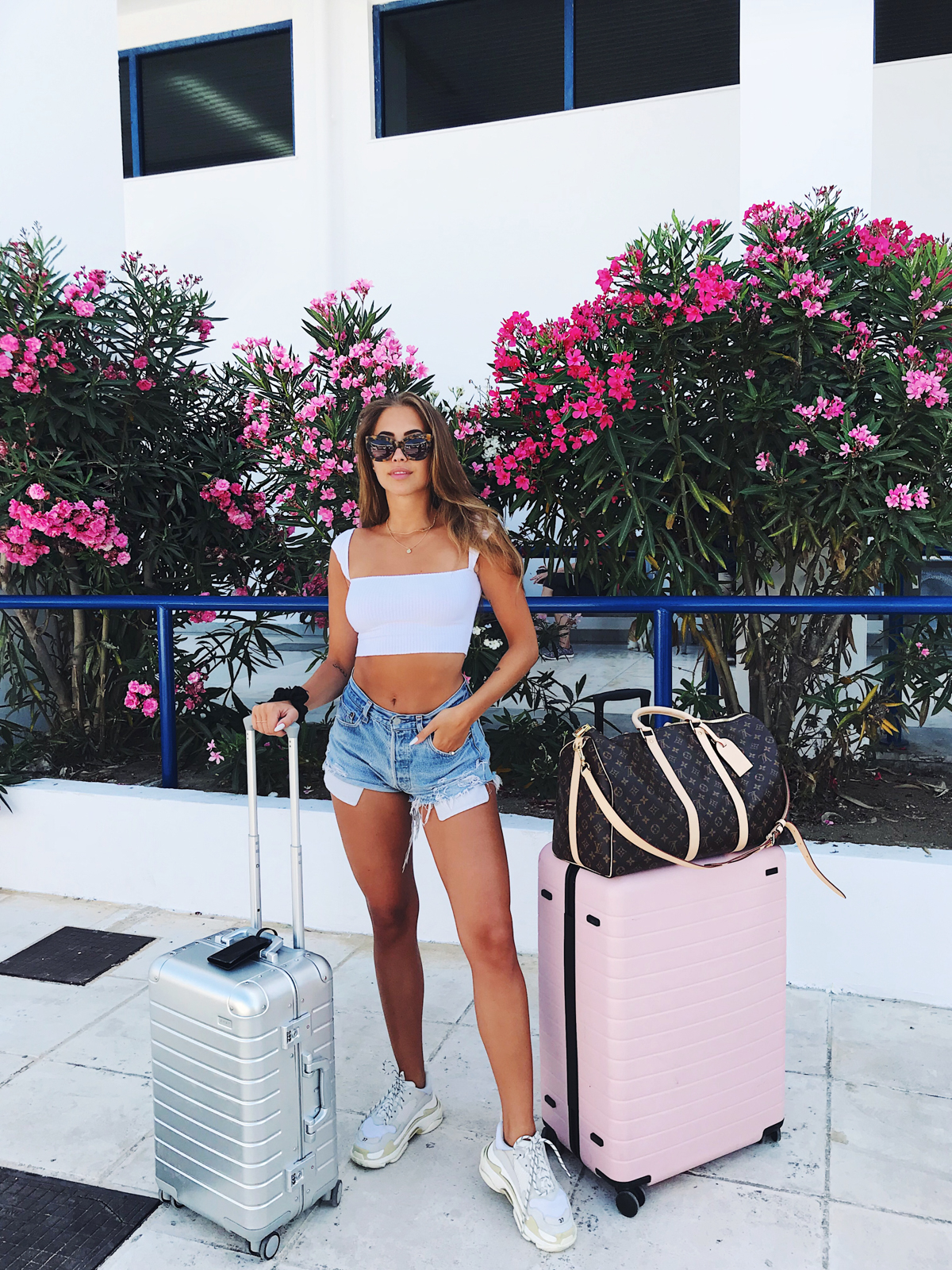 On our way home from Mykonos! I was so sad to leave that amazing hotel haha.. Bags from Away & Louis Vuitton, shorts from Levis, top from Are You Am I, shoes from Balenciaga
Nääääääää vilket pissmål i sista minuten! Kan verkligen se pappas upprörda min just nu, hur han svär på arabiska och slänger med armarna. Vet att han så gärna ville se Marocko spela men visste att det inte skulle bli så, men jag tror att han såg matchen ändå. Det kändes iallafall som det, som att han var här.
Jag är alltså hemma i Stockholm igen, kom hem för en timme sedan och har packat upp och fixat (hatar när det är stökigt haha). Det var lite tråkigt att lämna Mykonos för JÄKLAR vilken skön semester jag har haft, men jag tycker alltid att det är så skönt att komma hem. Längtar tills Aleks och Mani kommer hem så jag får pussa ihjäl dem! <3
// Nooooo what a shitty goal in the last minute! I can really see my father's upset face right now, how he's cursing in arabic and throws his arms up. I know he wanted to see Morocco play but knew that it wouldn't happen, but I believe he did see the game. It felt like it, like he was here. 
So I'm back home in Stockholm again, came home an hour ago and have unpacked my bags (I hate when it's messy haha). It was a bit sad to leave Mykonos because WOW what a nice vacation I've had, but I always think it's so nice to come home. I'm waiting for Aleks and Mani to come home so I can attack them with kisses! <3