Hej gullisar! Har fått en massa komplimanger och frågor ang mina fransar på sistone, och visst har de blivit helt sjukt långa! Eller ja, de ser väldigt långa ut iallafall men tricket är en riktigt bra mascara också. Och en sjukt bra fransböjare (viktigt!).
Sen har jag även de senaste veckorna testat på ett serum som jag också tycker har hjälpt fransarna på traven. Mina gick nämligen av rätt ordentligt i somras (vet inte vad som hände, om det kanske var en reaktion på lashlift som jag gjorde innan due date), de blev väldigt korta på vissa ställen. Nu har iallafall fransarna blivit långa och fina igen och de känns faktiskt längre än innan.
Så det jag använder är fransböjare från Shiseido och den BÄSTA mascaran jag någonsin haft (ja… den är fan bättre än den från Maybelline som jag använt sedan jag var typ 15!!) från Clarins. Och så fransserum från Xlash som jag lägger på innan jag lägger mig!
// Hey sweeties! I've received lots of compliments and questions regarding my lashes lately, and they sure have gotten really long! Or well, at least they look long but the trick is a really good mascara as well. And a crazy good eyelash curler (important!). 
The last couple of weeks I have also tried out a serum and I believe it has helped my lashes as well. Cause my lashes broke this summer (I don't know what happened, maybe it was a reaction of lash lift that I did before due date), they got really short in some places. But now my lashes are long and nice again and I actually feel that they are longer than before.
So what I use is an eyelash curler from Shiseido and the BEST mascara I've ever had (yes… it's seriously better than the one from Maybelline that I've been using since I was like 15!!) from Clarins. And then lash serum from Xlash that I put on before I go to bed!
Sorry for creepy closeup of my pores haha but wanted to show you the lashes properly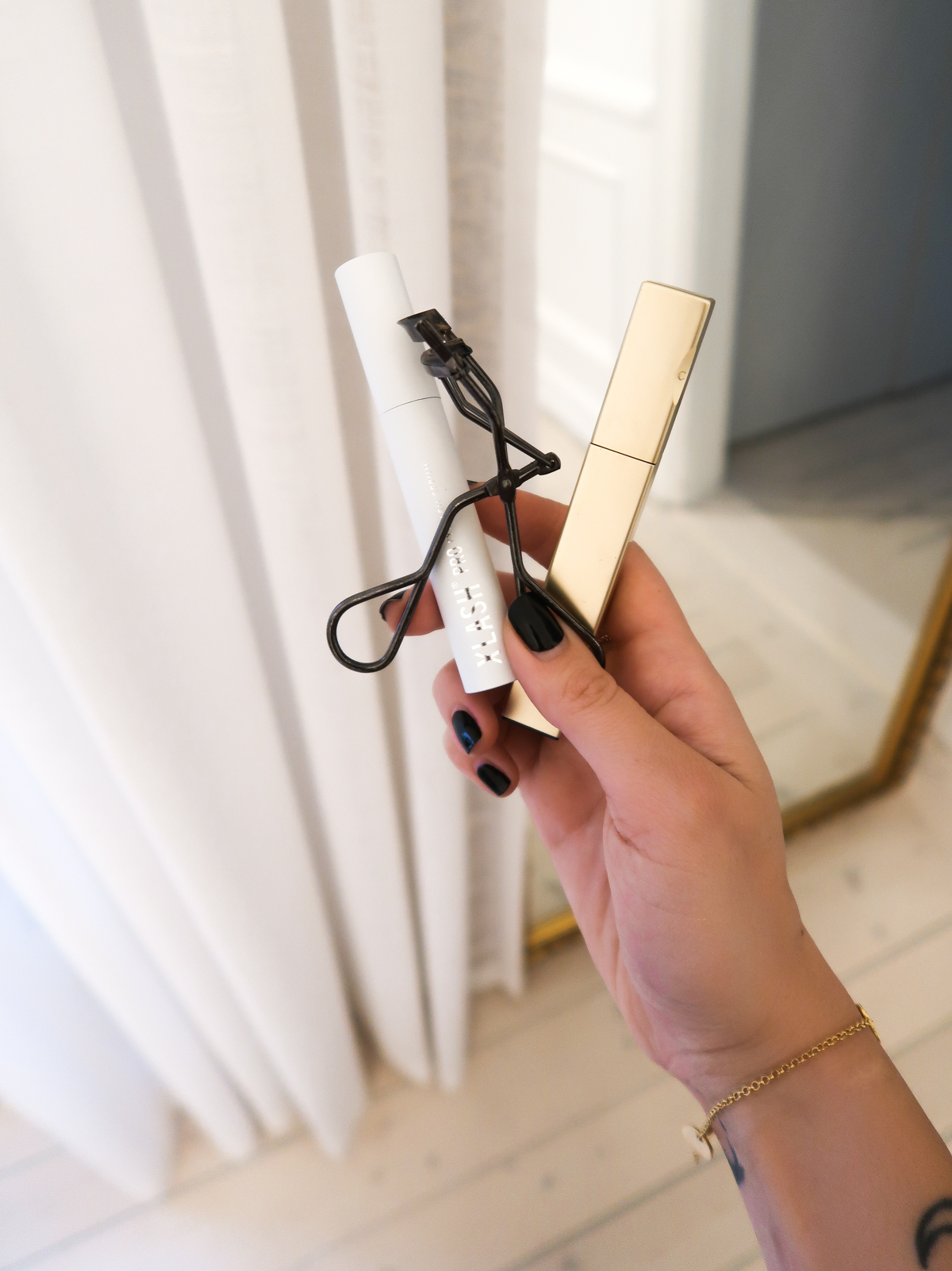 What I use: Shiseido Eyelash Curler – Clarins Be long Mascara (01 black) – Xlash eyelash serum