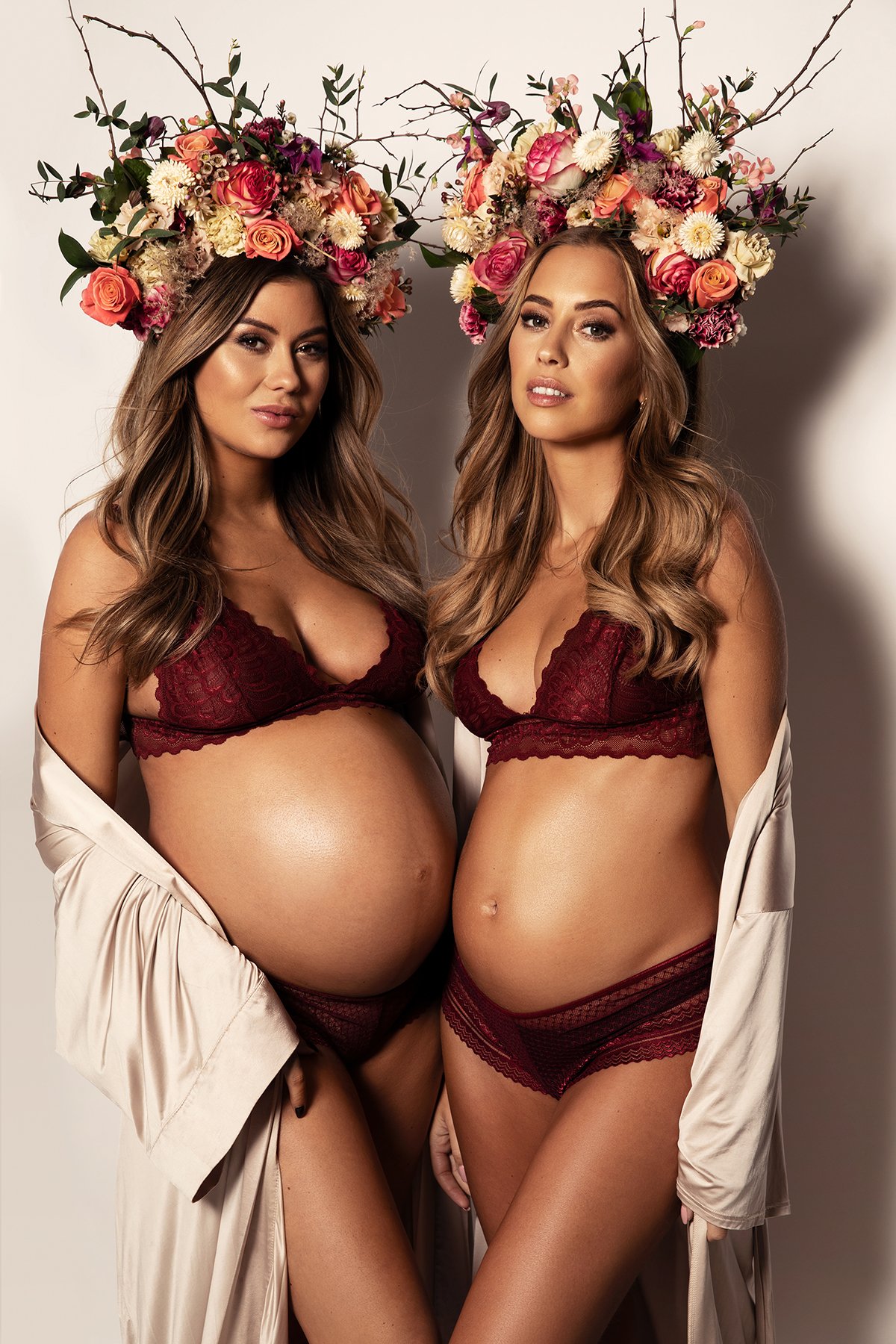 Nytt avsnitt av Kenza & Dani – När livet händer!
Oj vad magen har vuxit sedan vi tog dessa bilder hehe. När var det, 5 veckor sedan? Sjukt! Vi tog en hel del bilder för att kunna använda när vi vill pusha för podden varje vecka hela första säsongen, så vi har ett gäng kvar. I sommar tänkte vi att vi tar en ny omslagsbild också, och då ihop med våra små. <3 För självklart ska vi fortsätta podda även när vi blivit mammor! Såg att flera av er undrat det. :-)
Iallafall, ooooonsdag idag så NYTT PODDAVSNITT! I veckans avsnitt berättar jag något jag inte har berättat förut. Eller jag tror jag har nämnt det här någongång men nu får ni höra mer ingående om när jag fick kontakt med pappa på andra sidan via ett medium. Och även hur en spådam förutspådde min närmsta framtid och hade rätt. Ett väldigt intressant avsnitt om ni precis som vi tror på det övernaturliga, själar & liv efter döden. Ni får jättegärna dela med er av era tankar efter att ni lyssnat. Kanske ni har varit med om något liknande?
Avsnitt 5 – När det övernaturliga är på besök
Kenza och Dani tittar tillbaka på en spårad tjejresa till Barcelona. De pratar också om bebisarnas kön, hur kunde egentligen Kenza veta könet på sin bebis direkt när hon blev gravid? De tar även upp sina erfarenheter av spådamer, medium och det övernaturliga. Vem är den krullhåriga tanten som vakar över Dani, och vad händer efter döden? Välkomna till ett lite kusligare avsnitt!
Ni hittar som vanligt vår podd i apparna Podcaster, Acast och Spotify!
// Wow my belly has been growing a lot since we took these photos hehe. When was it, 5 weeks ago? Sick! We took a lot of photos to be able to use them when we want to push for our podcast every week during the first season, so we have a bunch left. We're planning to take a new cover photo this summer as well, together with our little ones. <3 Because yes we will continue with our podcast when we are mums too! I saw that some were asking about that. 
Anyway, Weeeednesday today so NEW PODCAST EPISODE! It's in Swedish as usual but I thought I could write a bit what it's about anyway.. I talk about when I contacted my father on the other side through a medium. And also how a tarot reader saw my nearest future and was right. A very interesting episode if you believe in the supernatural, souls & life after death.
Episode 5 – When the supernatural is visiting
Kenza & Dani look back at a crazy girls trip to Barcelona. They also talk about the gender of their babies, how could Kenza know the gender the minute she got pregnant? They also talk about their experiences of tarot readers, medium and the supernatural. Who is the curly haired lady that is watching over Dani, and what happens after death? Welcome to a spooky episode!