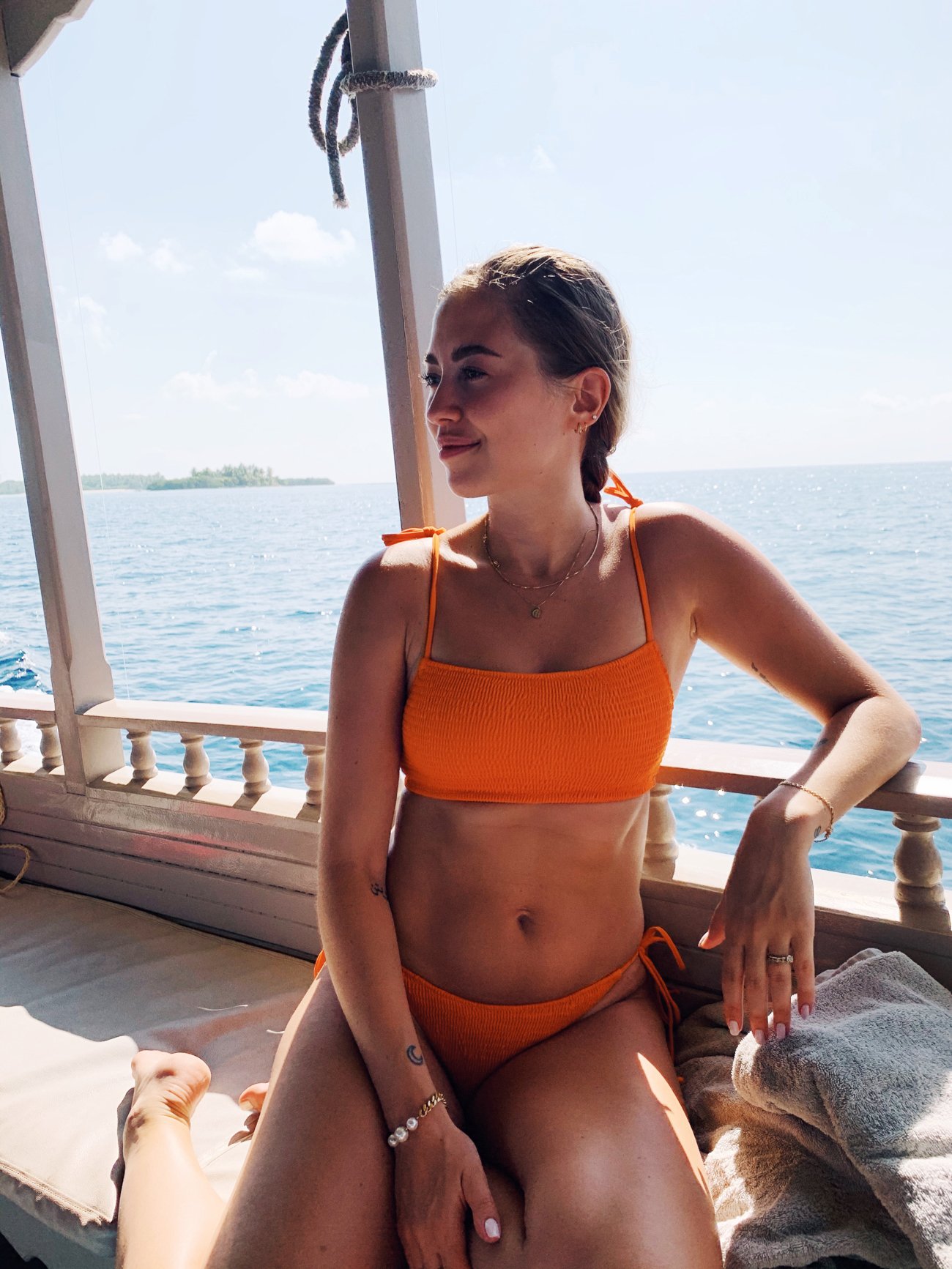 Bikini from Gina Tricot
Hallå hallå! Nu ska jag berätta för er om dagen då jag simmade med en 6 meter lång valhaj!! Det var bland det häftigaste jag någonsin gjort. Meeeen vägen dit var inte lätt. Haha så dramatisk, men om ni följt mig på insta story så kanske ni såg att jag första vändan ut med båten tyvärr inte fick syn på en valhaj. Det är bara 50% chans att man får syn på en/flera och denna dag hade vi inte turen med oss. Aleks simmade med flera stycken bara två dagar innan (när jag och Nikola var kvar på hotellet) så jag hade en känsla av att det skulle bli en flopp. Vi letade och letade och letade men nej, ingen dök upp. Det slutade med att vi påväg tillbaka till resorten stannade till på ett snorklingställe där vi fick se lite småfiskar…..
// Hey hey! Now I'm gonna tell you about the day I swam with a 6 meter long whale shark!! It was one of the coolest things I've ever done. Buuut the way there wasn't easy. Haha so dramatic, but if you've followed me on insta story maybe you saw that on the first time out with the boat we unfortunately didn't spot a whale shark. It's only 50% chance that you see one and this day we were not lucky. Aleks swam with several of them just 2 days earlier (when Nikola and I stayed at the resort) so I had a feeling that this would be a fail. We searched and searched but no, it was a no show. It all ended with a little snorkling on our way back to the resort, and I only saw some small fishes…..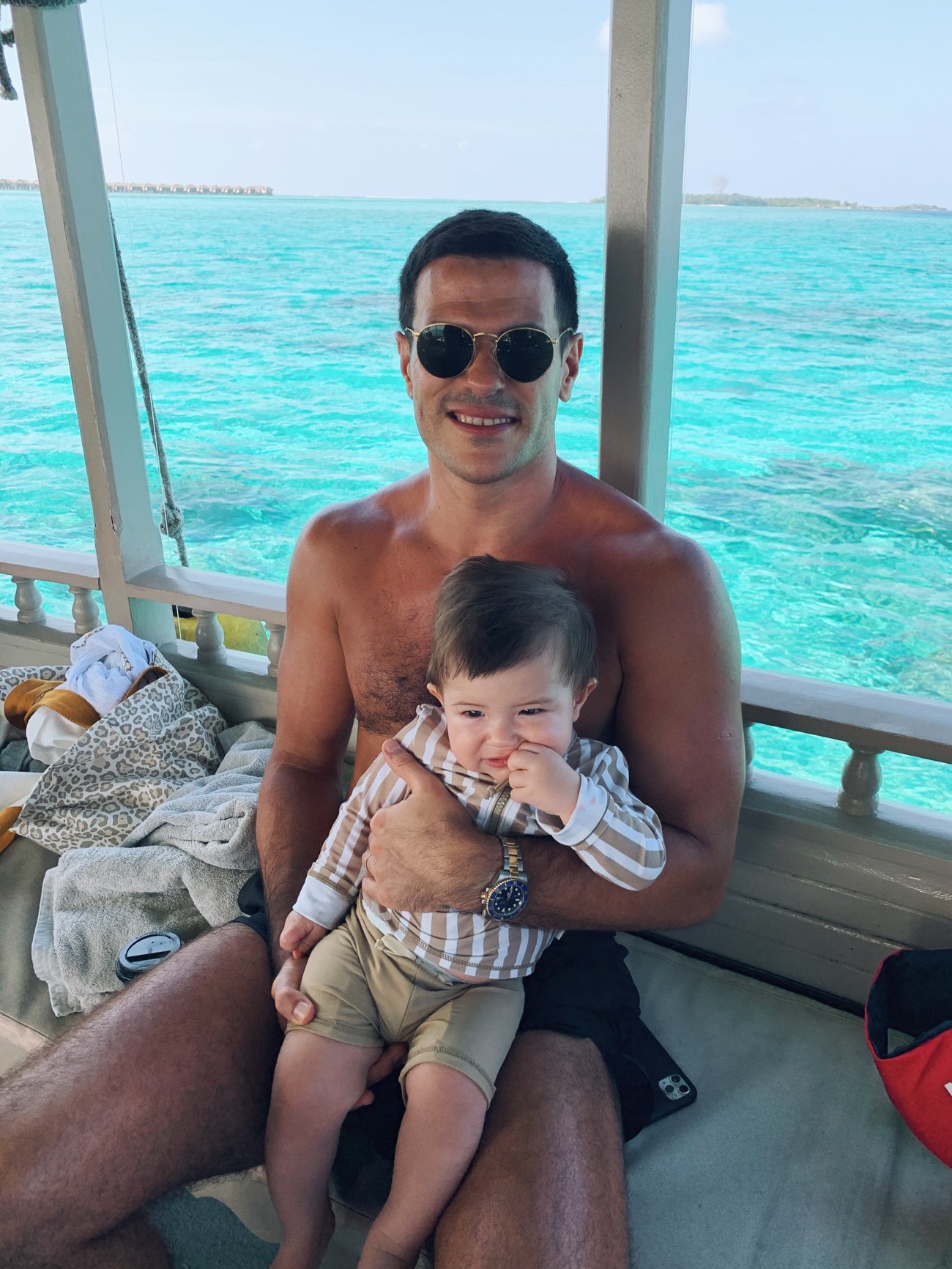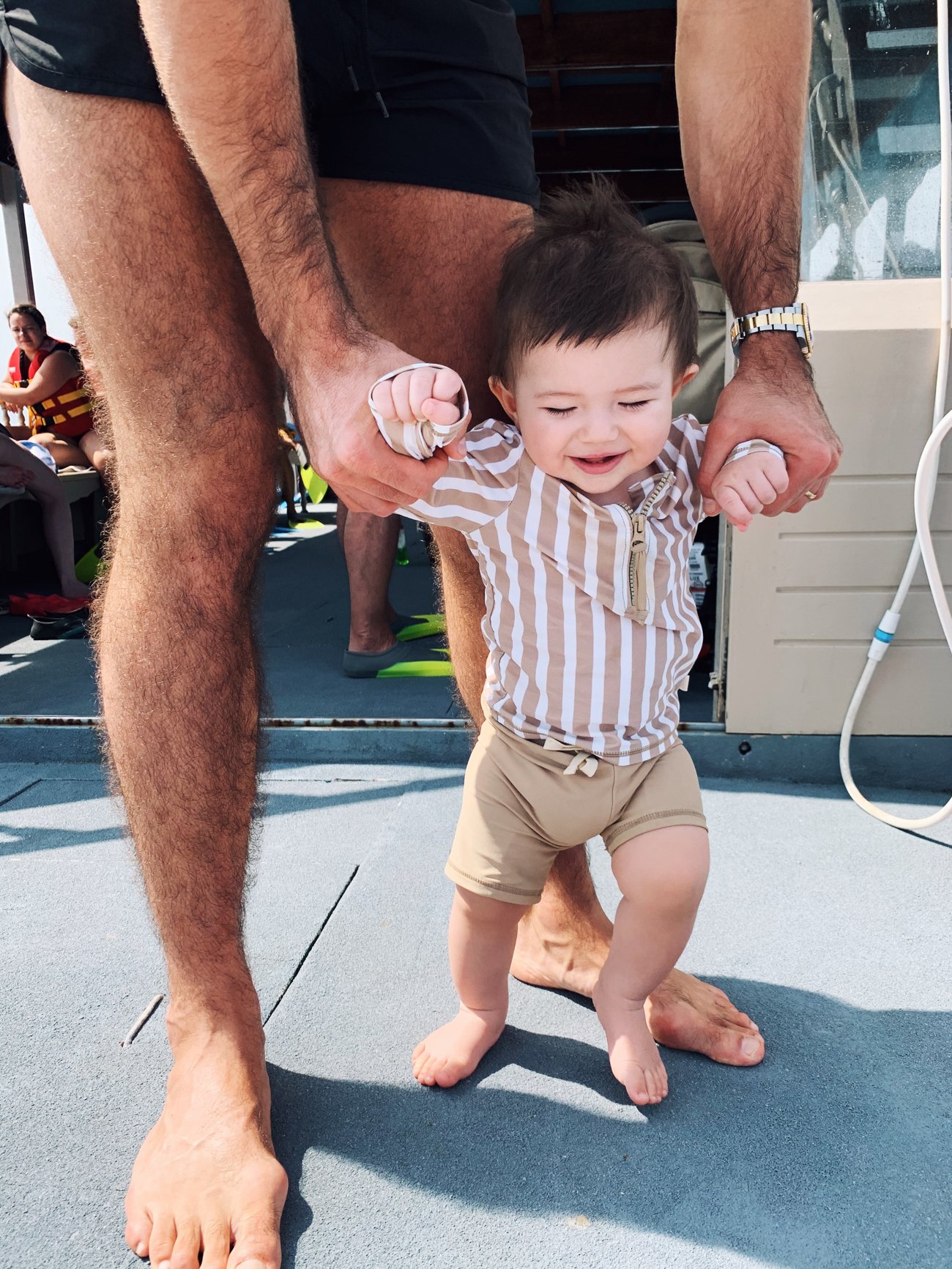 My boys
Iallafall, några dagar senare gav vi det ett nytt försök! Aleks och Nikola hängde med också för det var helt lugnt att ta med både bebis och vagn på båten. Det enda är att båda inte kan hoppa i samtidigt, men Aleks hade ju redan simmat med valhajarna så nu var det min tur. :-) Aleks fick endast följa med på det villkoret haha, att han tog hand om Nikola och jag hade förtur på simtur med stora fisken. Han ba jajajaja jag LOOOOOVAR…. Hur tror ni det slutade sen?!
// Anyway, a few days later we gave it a new try! Aleks and Nikola joined too because it was completely chill to bring both baby and stroller on the boat. The only thing is that both can't jump in at the same time, but since Aleks had already done this it was my turn now. :-) Aleks could only join on that condition haha, that he took care of Nikola and that I had priority on swimming with the big fish. He was like yes yes yes I PROOOOOMISE…. How do you think it ended later?!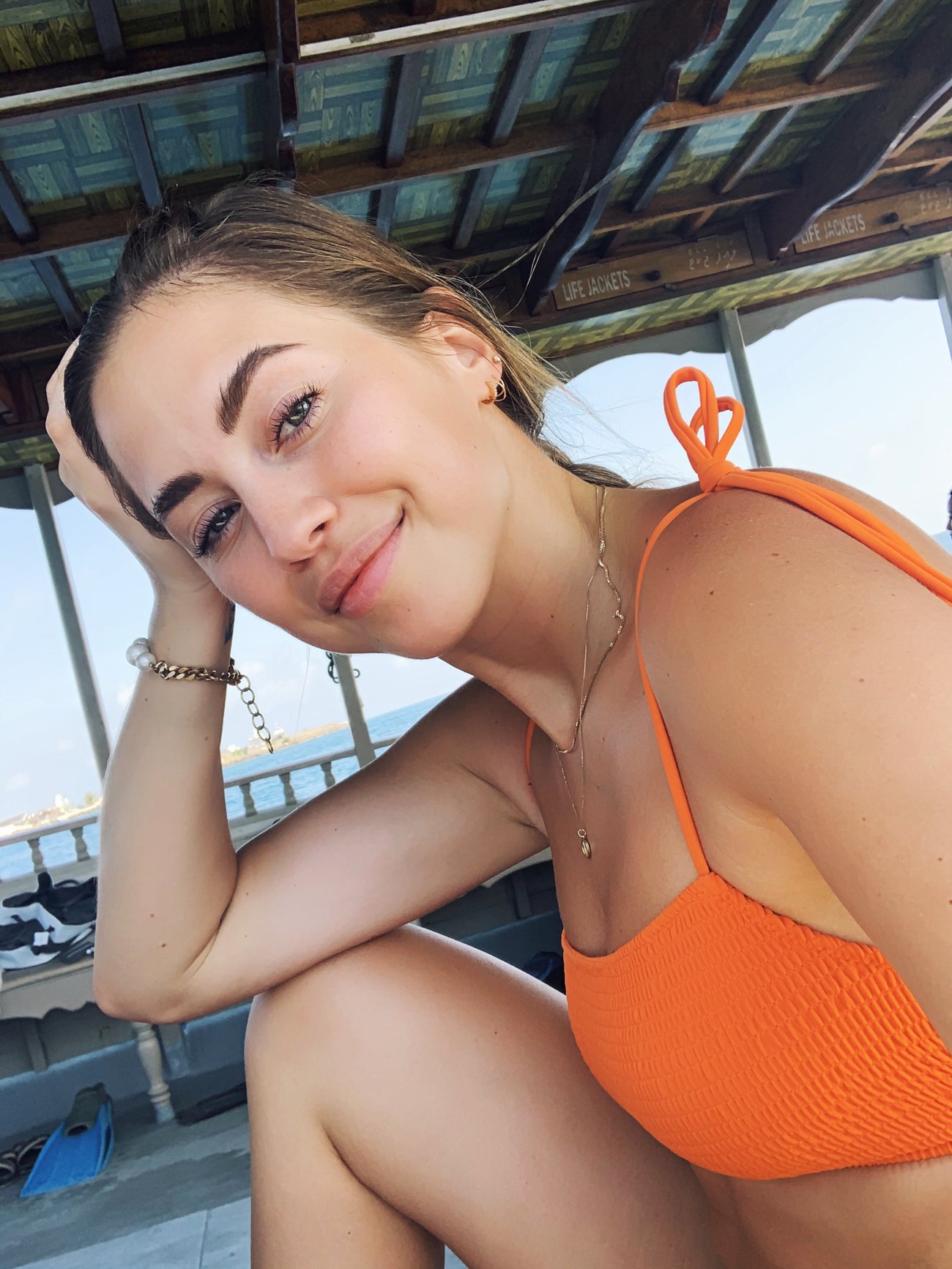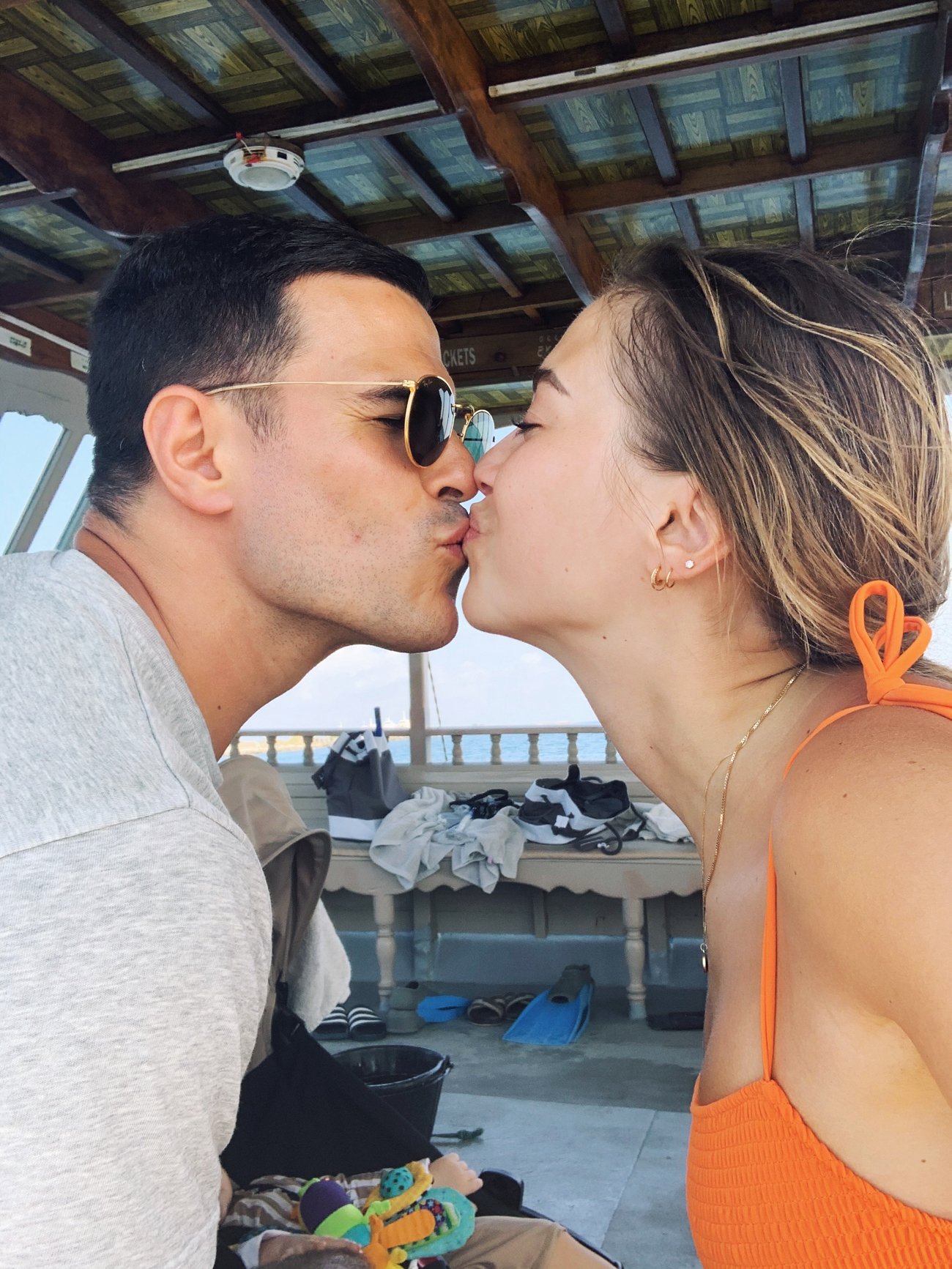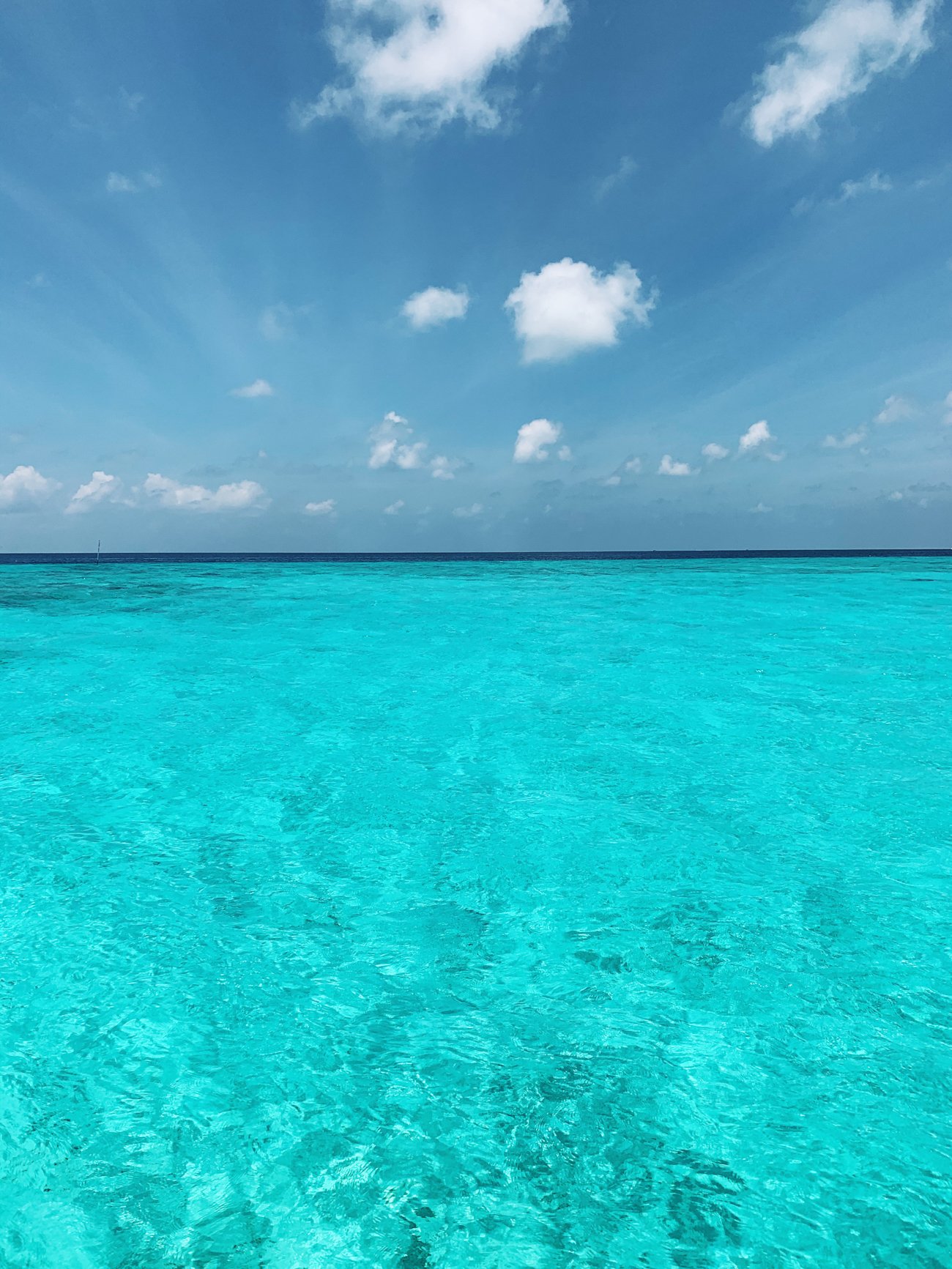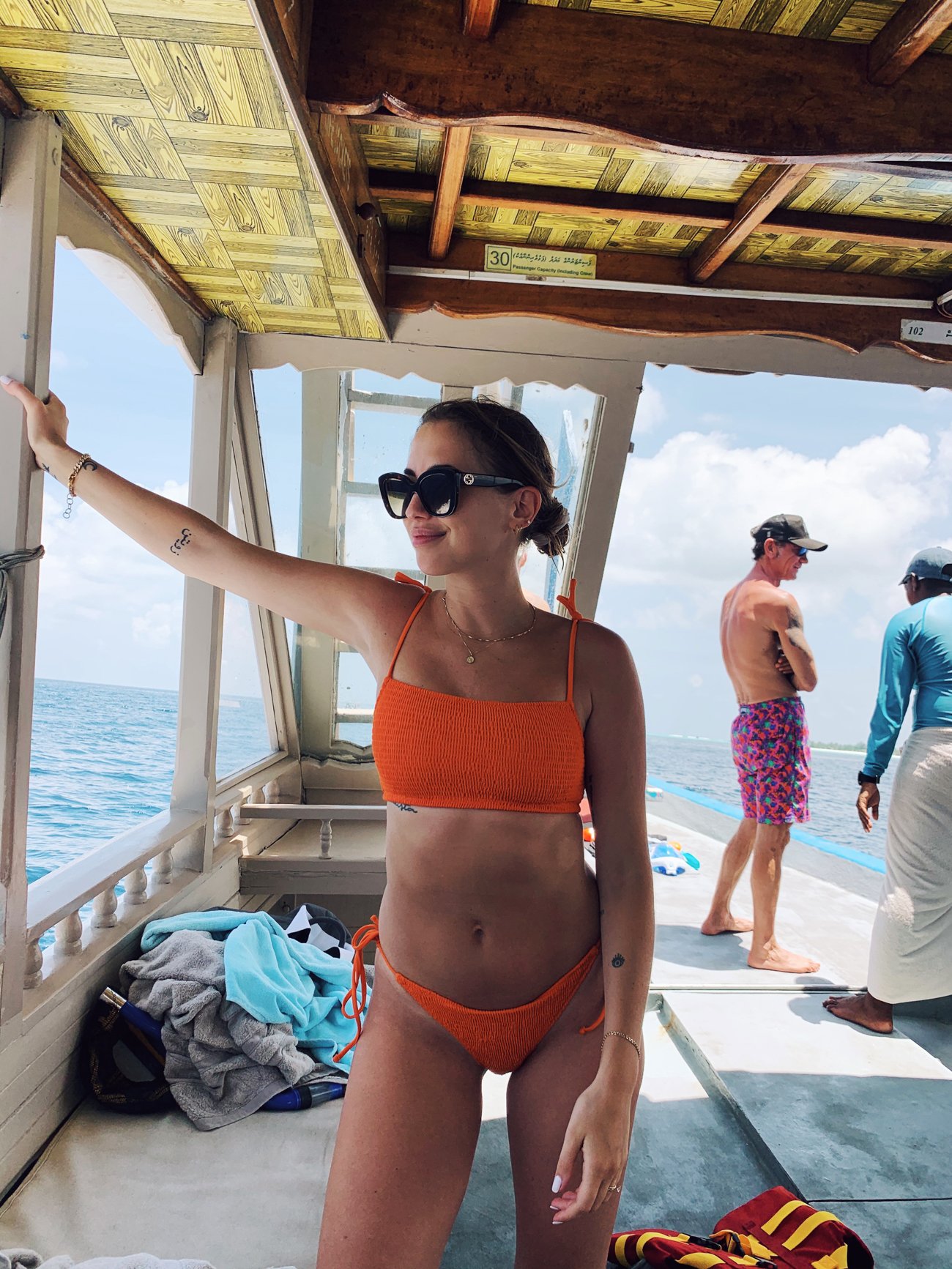 Looking for whale sharks
Hade mycket bättre känsla denna gång. Vädret var helt perfekt och vattnet var lugnt. Kände att inte faaaaan kan vi faila två gånger på raken?! Det tog dock lite tid och jag började bli nervös.. Kände att jag nog inte pallar åka ut en 3e gång. Men sen, äntligen. WHALE SHAAAARK!!! GET READY!!!!
// I had a much better feeling this time. The weather was perfect and the water was calm. And I felt that heeell we couldn't fail twice in a row! It took some time though and I started to get nervous.. I felt that I probably wouldn't go out a 3rd time. But then, finally. WHALE SHAAAAARK!!!!! GET READY!!!!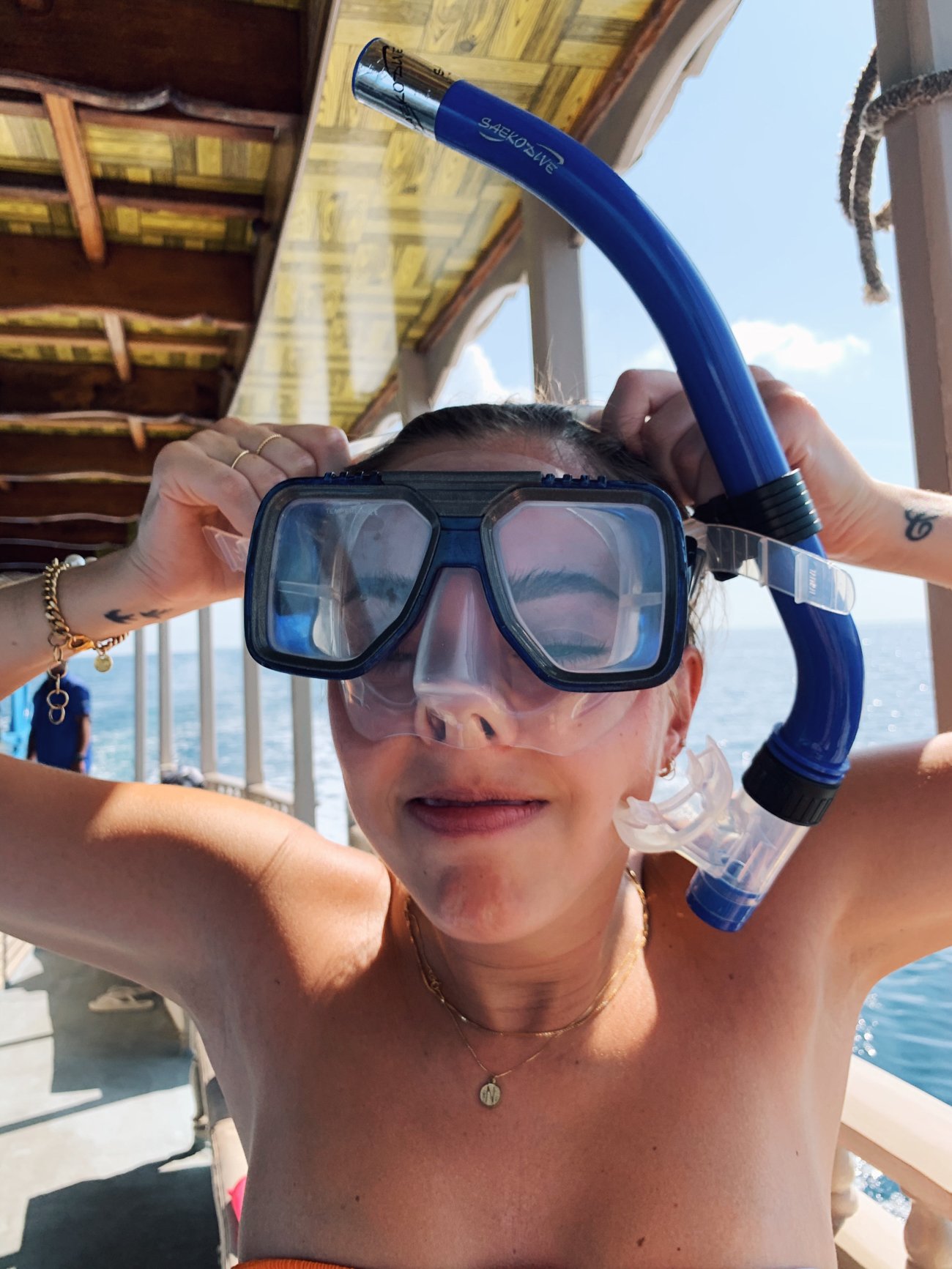 Asked Aleks to help me put this on but he just laughed and wanted to take a photo.. I don't get it..
På med simfötter och cyklop fort som in i helvete! Sedan ställde vi oss alla vid kanten och väntade på att instruktörerna skulle hoppa i först och visa oss vägen till valhajen. Jag var lite nervös men mest taggad. Valhajen, som är världens största haj, är helt ofarlig och äter plankton. Men ändå, det är inte varje dag man möter ett sånt stort djur liksom.
// On with the feet things and cyclops quick as hell! Then we stood up on the edge and waited for the instructors to get in first and show us the way to the whale shark. I was a bit nervous but mostly excited. The whale shark, who is the world's biggest shark, is completely harmless and eats plankton. But still, it's not every day you meet a big animal like that.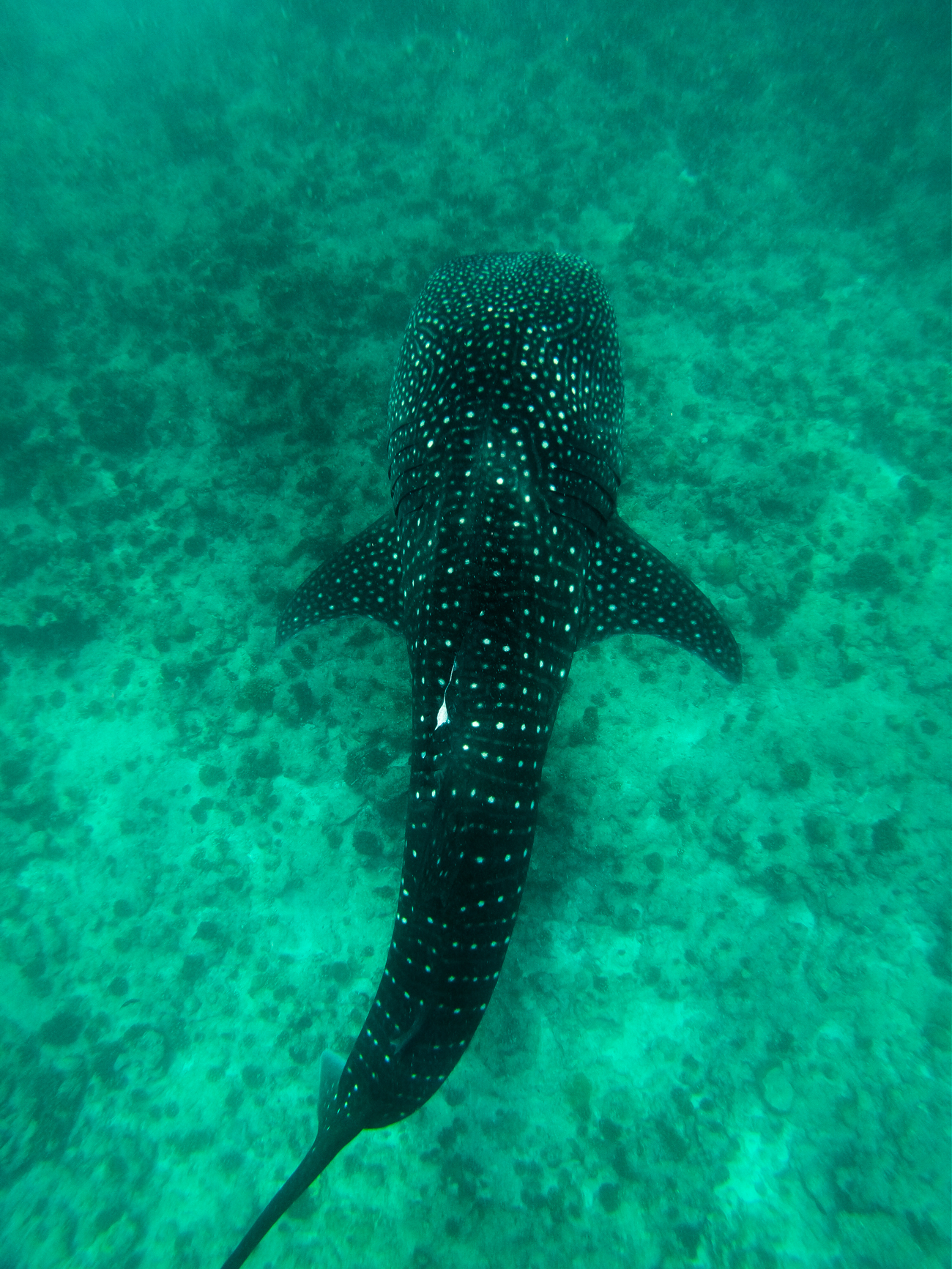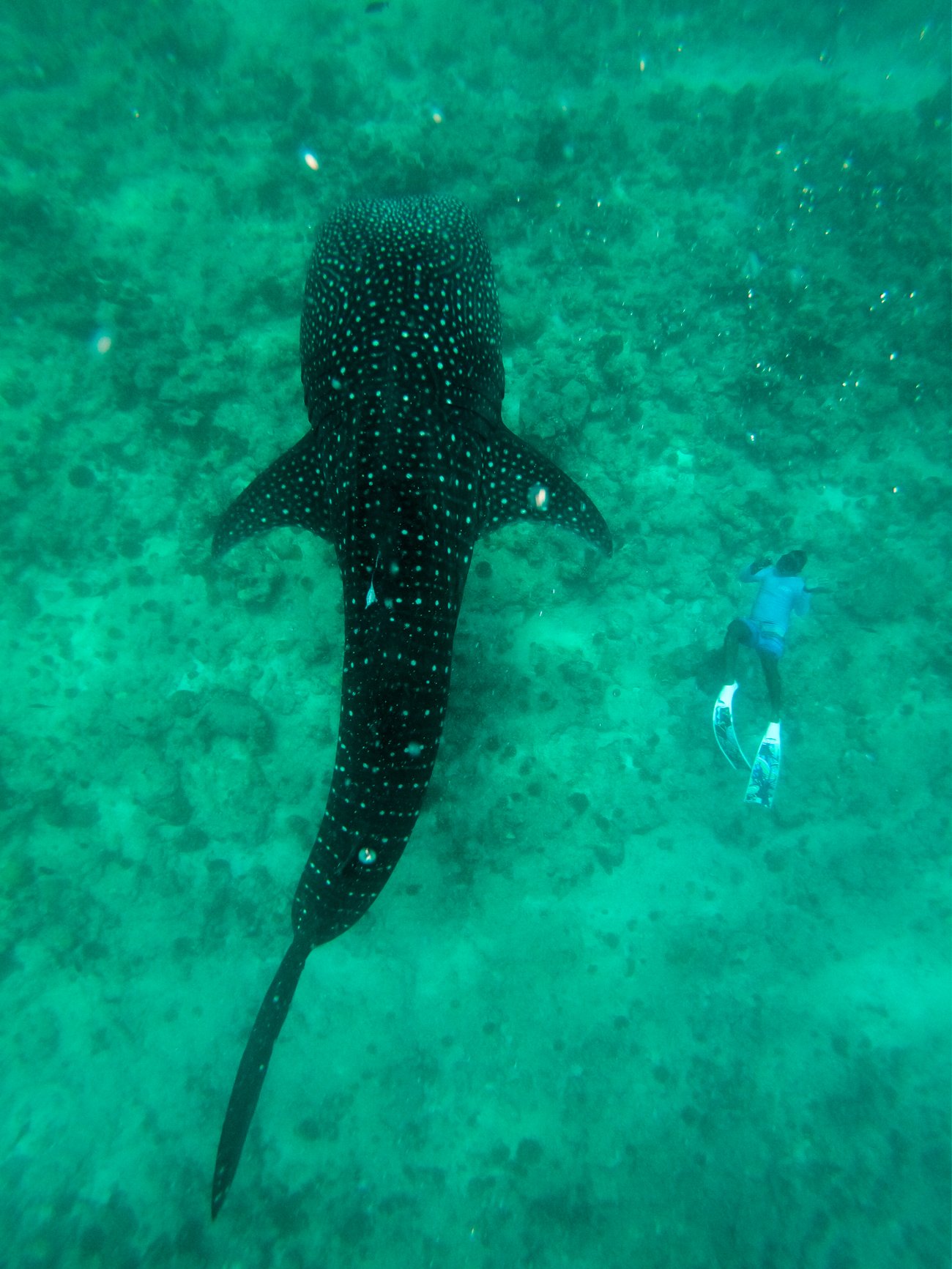 The whale shark! Added the photo with the man so that you can see how big it was.
Alltså wow wow wow. I typ 30 minuter låg jag och plaskade över denna vackra valhaj. Det var så overkligt! När Aleks simmade med dem (då var det flera) ensam så dök de ner djupt och försvann flera gånger för att sedan dyka upp igen, men den här var helt chill och bara gled runt. Vissa gånger var jag så nära den att jag kunde sträcka ut armen och röra den. Men det gjorde jag självklart inte, det är totalt förbjudet och man får betala tiotusen i böter om man gör det. Titta, men stör ej och rör ej.
PS. Finns en video på min instagram om ni vill se den tydligare!
// Seriously wow wow wow. For like 30 minutes I was above this beautiful whale shark. It was so unreal! When Aleks swam with them (it was several of them then) alone, they went down deep and disappeared several times and then showed up again, but this one was completely chill and just went around. Sometimes I was so close to it that I could reach my arm out and touch it. But of course I did not do that, that is totally forbidden and you have to pay 1000 euro fine if you do that. Look, but don't disturb and don't touch.
PS. There's a video on my instagram if you want to get a closer look of it!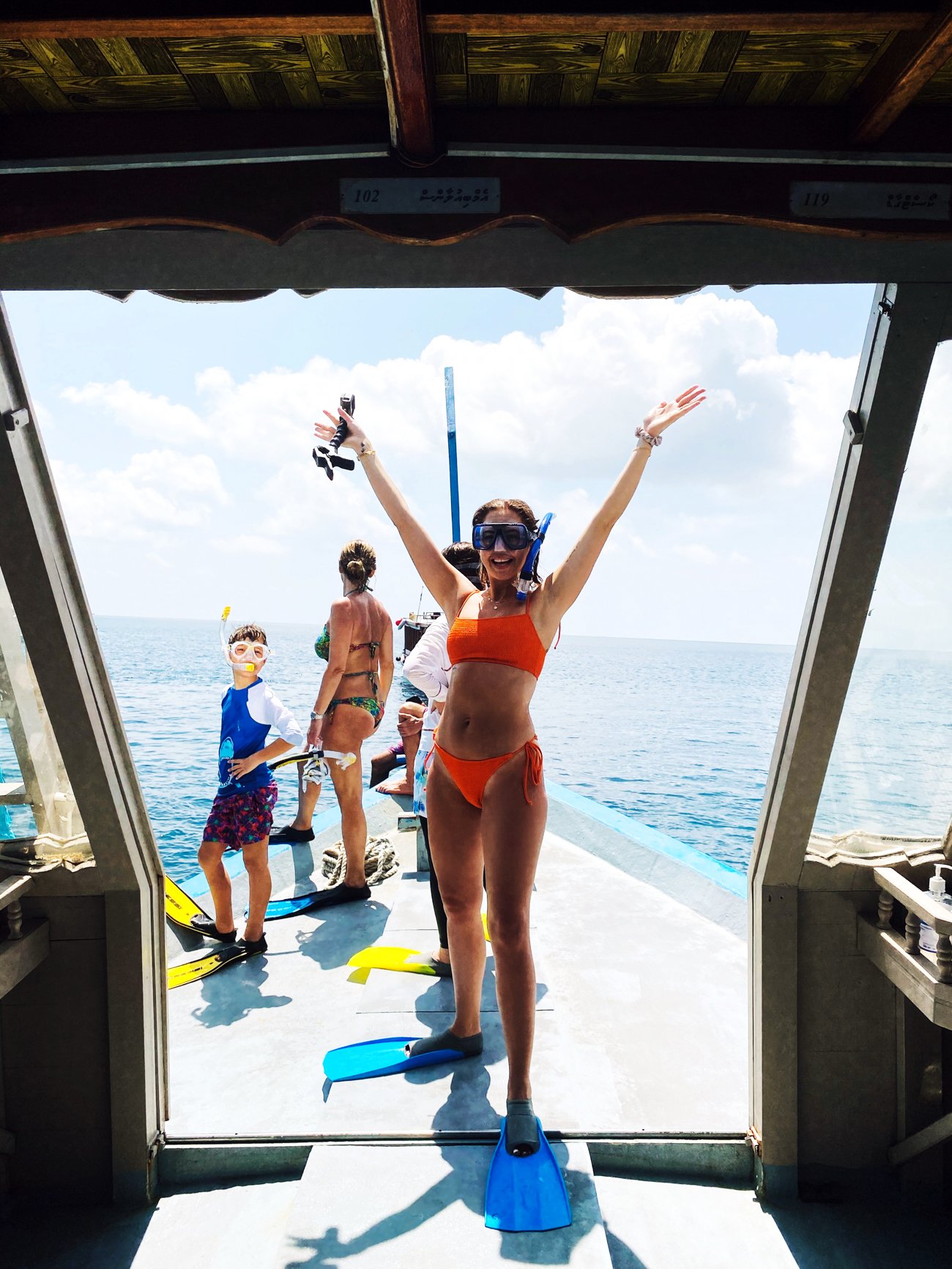 Happy girl
Såhär glad var jag efter att ha varit i med valhajen! Det var verkligen så himla coolt. Blev så sugen på att åka iväg och simma med manta rays också och det fanns en tur några dagar efter detta, men vi åkte inte. Tur det för de fick inte syn på en enda manta haha.. Men det hade varit så fett det med! Det får bli nästa gång.
Aleks började prata om att åka till Sri Lanka för där kan man tydligen simma med blåvalar. Har någon av er gjort det?
// This is how happy I was after swimming with the whale shark! It was seriously so cool. After this I really wanted to go and swim with manta rays as well and they had a tour a few days later, but we didn't go. Which was good because they didn't spot one single manta haha. But that would have been so cool too! Next time.
Aleks started talking about going to Sri Lanka because apparently you can swim with blue whales there. Have any of you done that?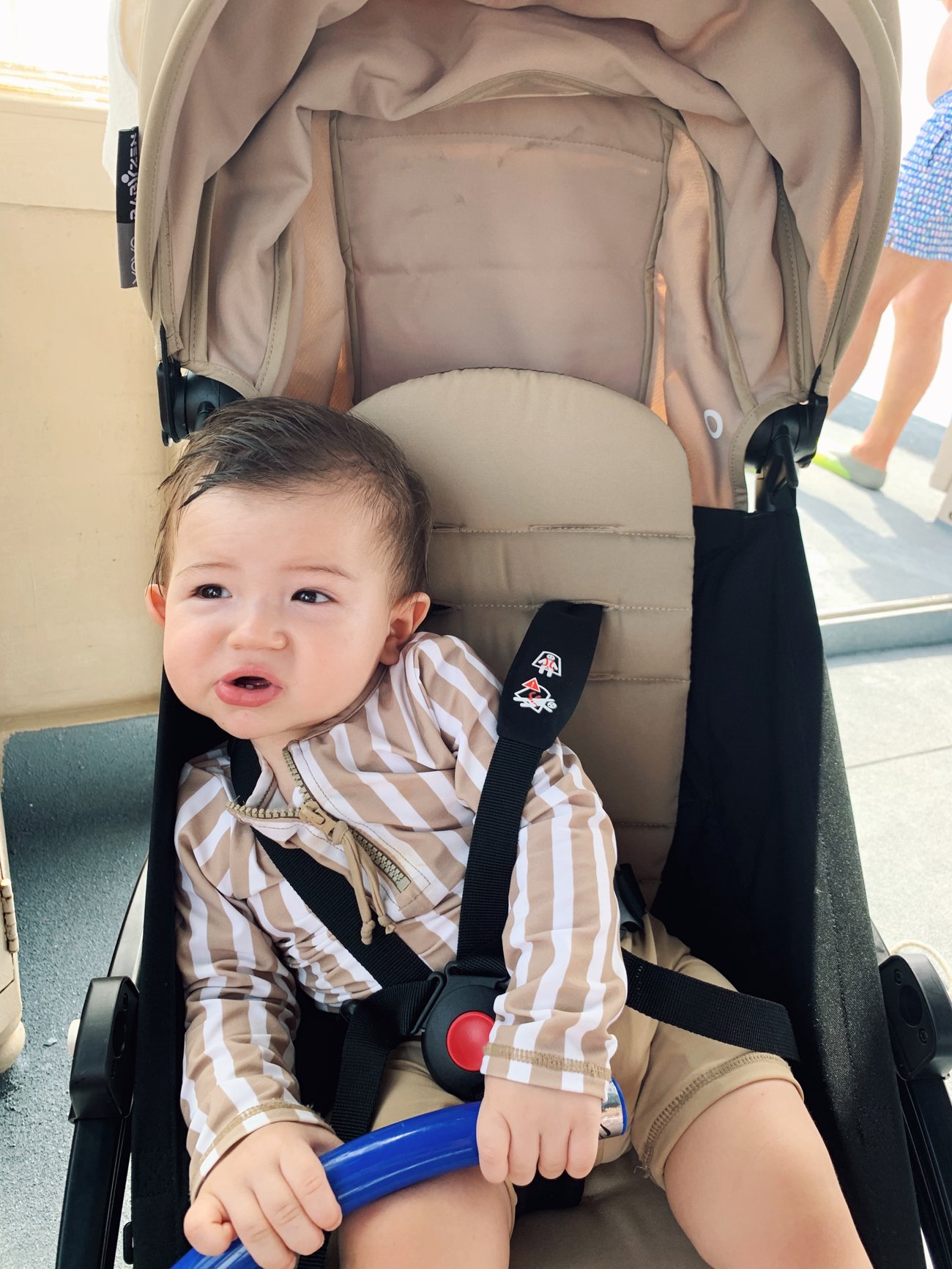 One satisfied baby – only 8 months and on whale shark safari ;-)
Och hur skötte sig den här killen då? Exemplariskt. Han somnade och sov 1 timme. Då kände Aleks att han också kunde hoppa i, men eftersom att han kan vara lite ledsen ibland när han vaknar så kastade jag in handduken och klev upp i båten. Så det slutade med att jag satt och passade bebis medan Aleks var i med valhajen haha….. Men var iallafall riktigt nöjd med detta! Om ni funderar på att besöka Maldiverna någongång, se till att bo i Southern Ari Atoll där valhajarna håller till året om så att ni kan göra detta!
// And how did this boy behave? Exemplarily. He fell asleep and slept 1 hour. Aleks felt that he could jump in as well when he fell asleep, but since he sometimes is a bit sad when he wakes up I felt that I had to quit and get up in the boat. So it ended up with me taking care of baby while Aleks was in the water with the whale shark haha….. But anyway I was really satisfied with this! If you ever think about visiting the Maldives, make sure to live in the Southern Ari Atoll where the whale sharks are spottet all year around so that you can do this!