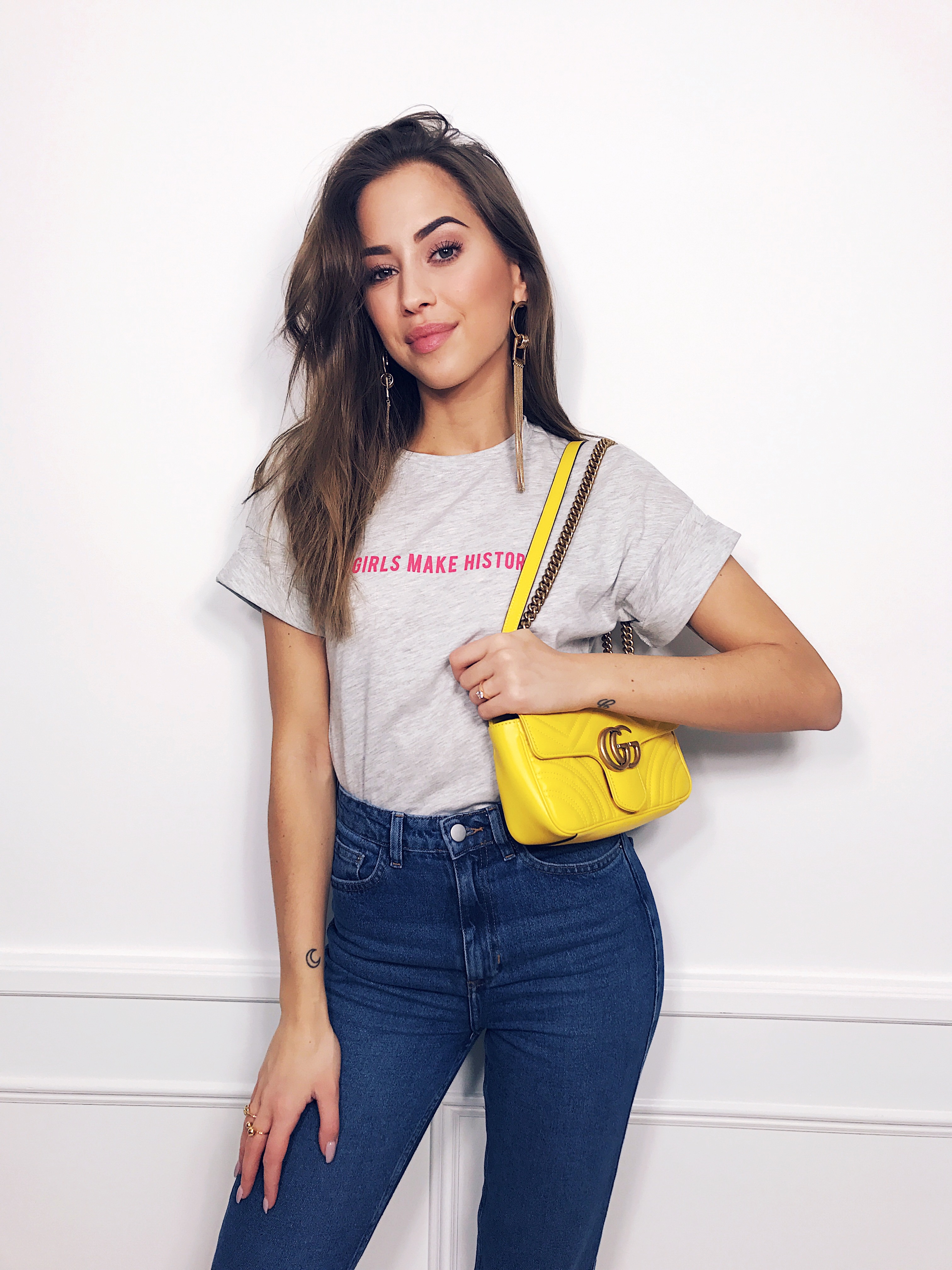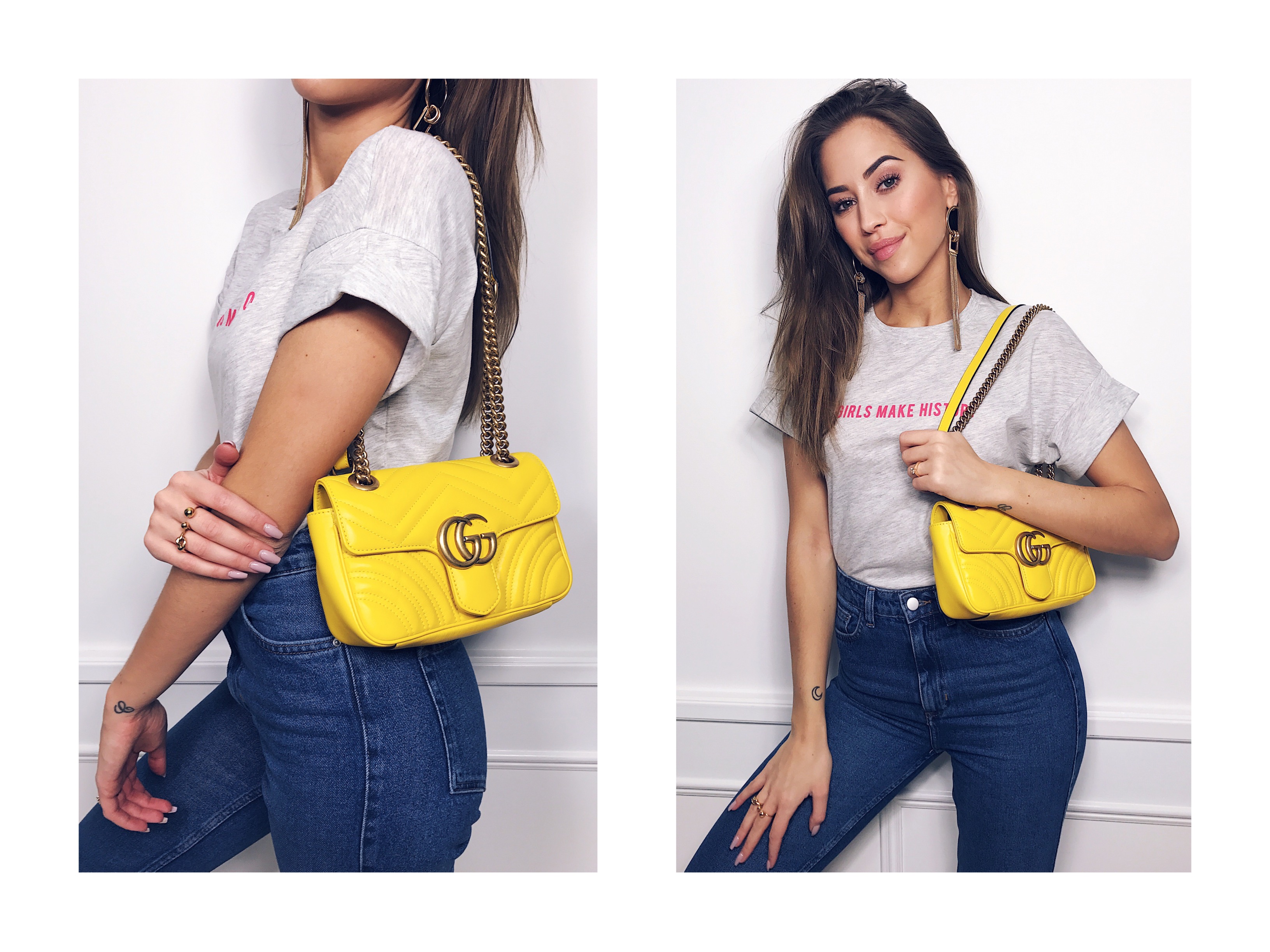 T-shirt from Ginatricot, jeans from H&M, bag from Gucci and earrings from Ivyrevel. 
Min lathet har nått en helt ny nivå sedan jag flyttade in till Vasastan. Nu orkar jag liksom inte ens gå ut och hämta min färdiglagade mat utan jag beställer via appar som levererar maten (typ Foodora eller Uber eats). Skäms, haha. Men jag var helt slut efter lång jobbdag + träning så jag kände att jag kunde unna mig lite burgare och pommes direkt till dörren hehe. Inväntar maten as we speak. Så hungrig! Aleks jobbade sent idag men han är nog hemma snart, då blir det mat och ett avsnitt av American crime story (O.J. Simpsons). Fett bra serie på Netflix!
Är förresten helt kär i min nya lilla gula Gucci. Det var på tiden att jag vågade mig på annan färg än typ….svart. Piffar ju upp vilken look som helst! :-)
// My laziness has reached a whole new level since I moved into the city. Now I'm even too lazy to go outside and get the take away myself, instead I order through apps that delivers the food (like Foodora or Uber eats). I'm ashamed, haha. But I was completely exhausted after a long day at work + workout so I felt that I deserved some burgers and fries delivered straight to my door hehe. Waiting for the food now as we speak. I'm so hungry! Aleks worked late today but he will be home soon, then we will eat the food and watch an episode of American crime story (O.J. Simpsons). Such a good series on Netflix!
Btw I'm completely in love with my new little yellow Gucci. It was about time that I dared to buy any other color than…..black. It makes even the most simple look a bit more fun! :-)