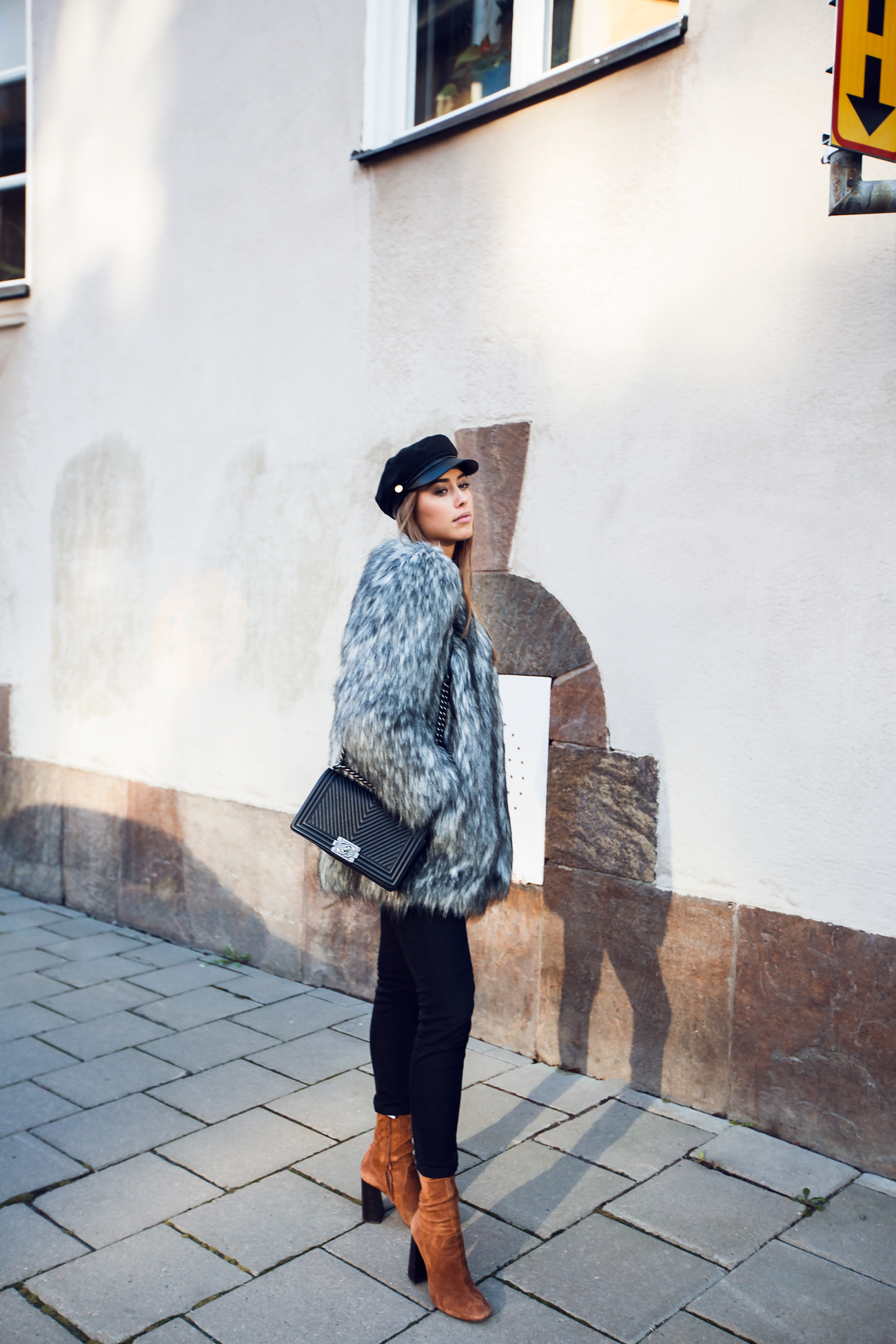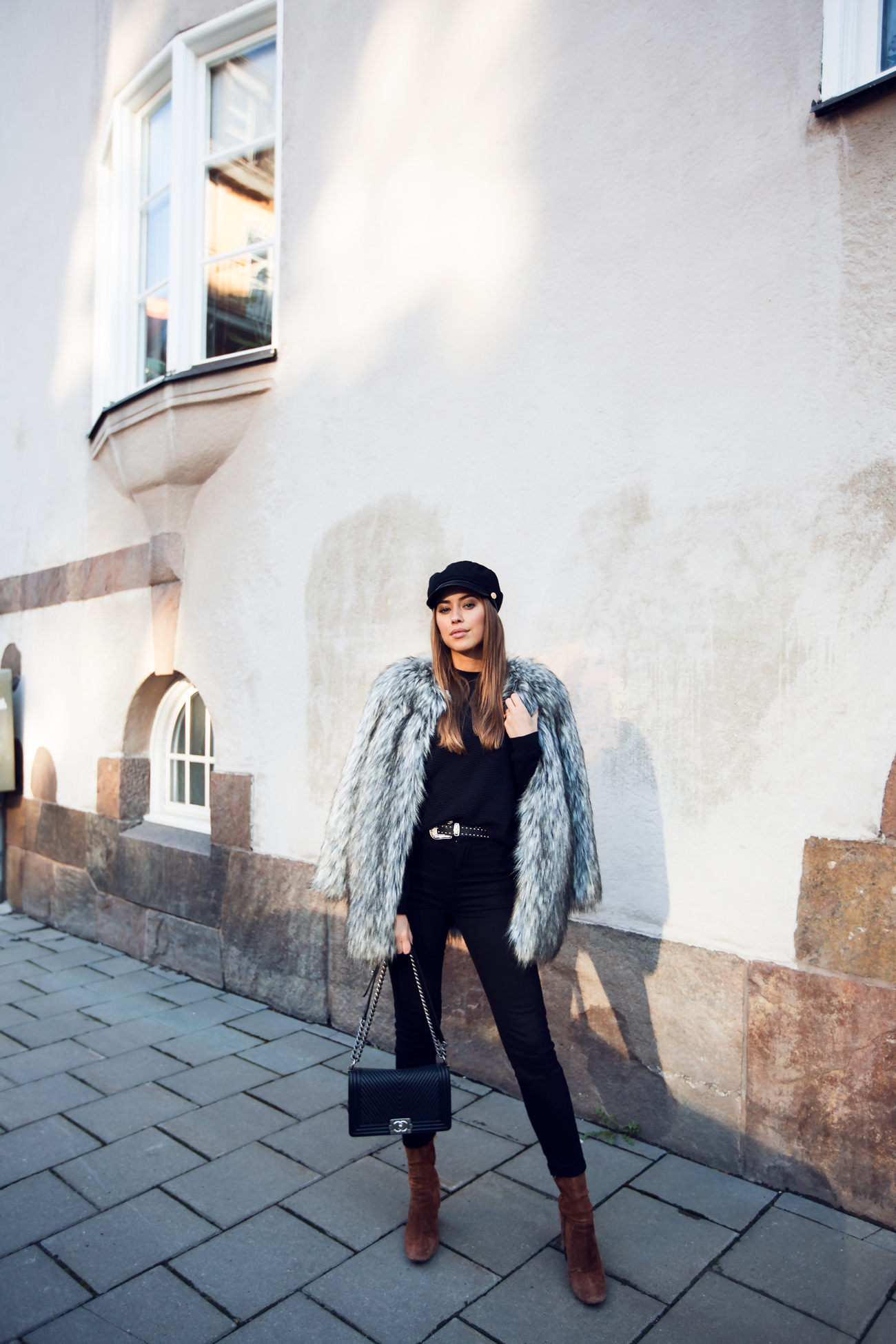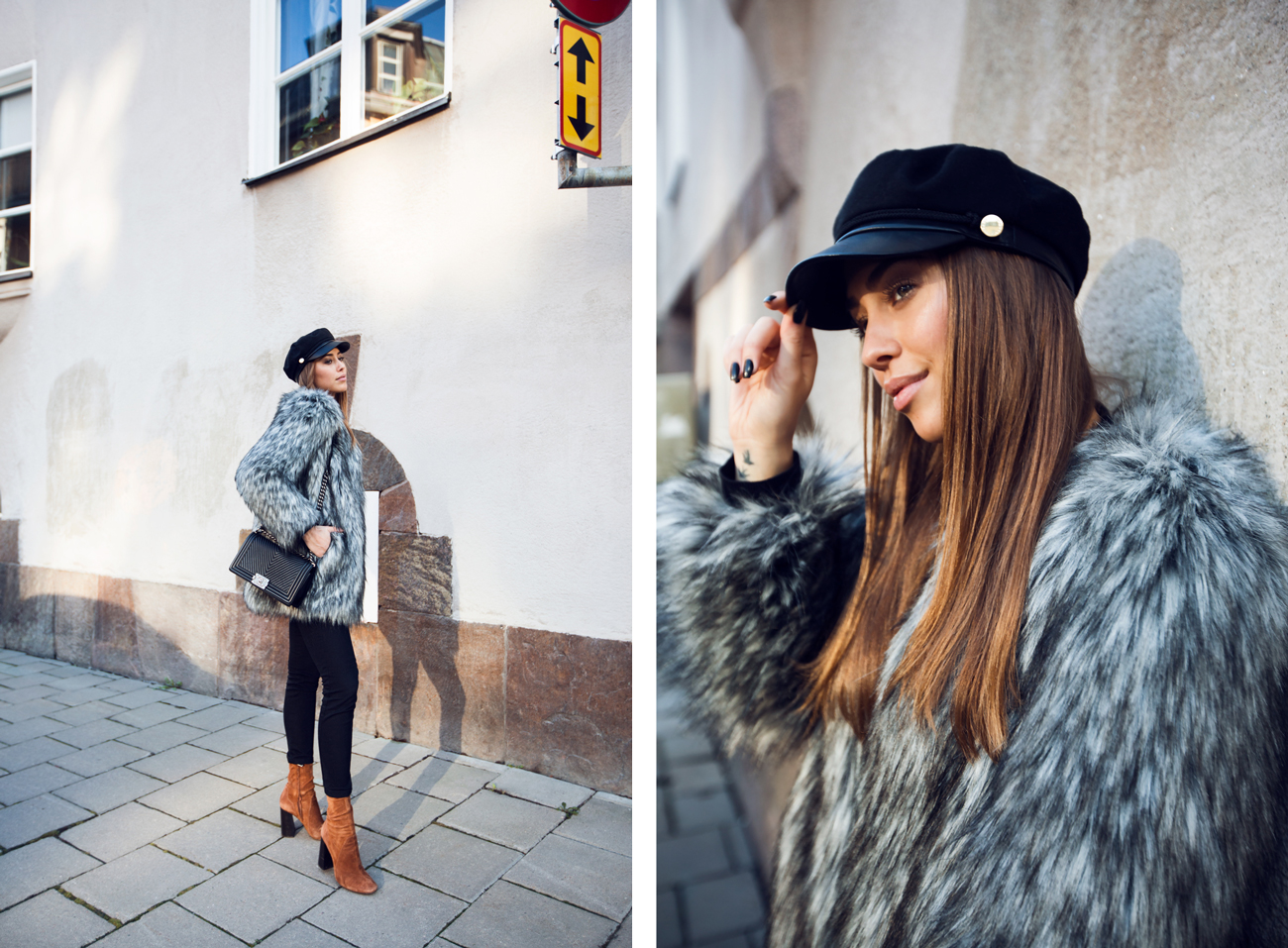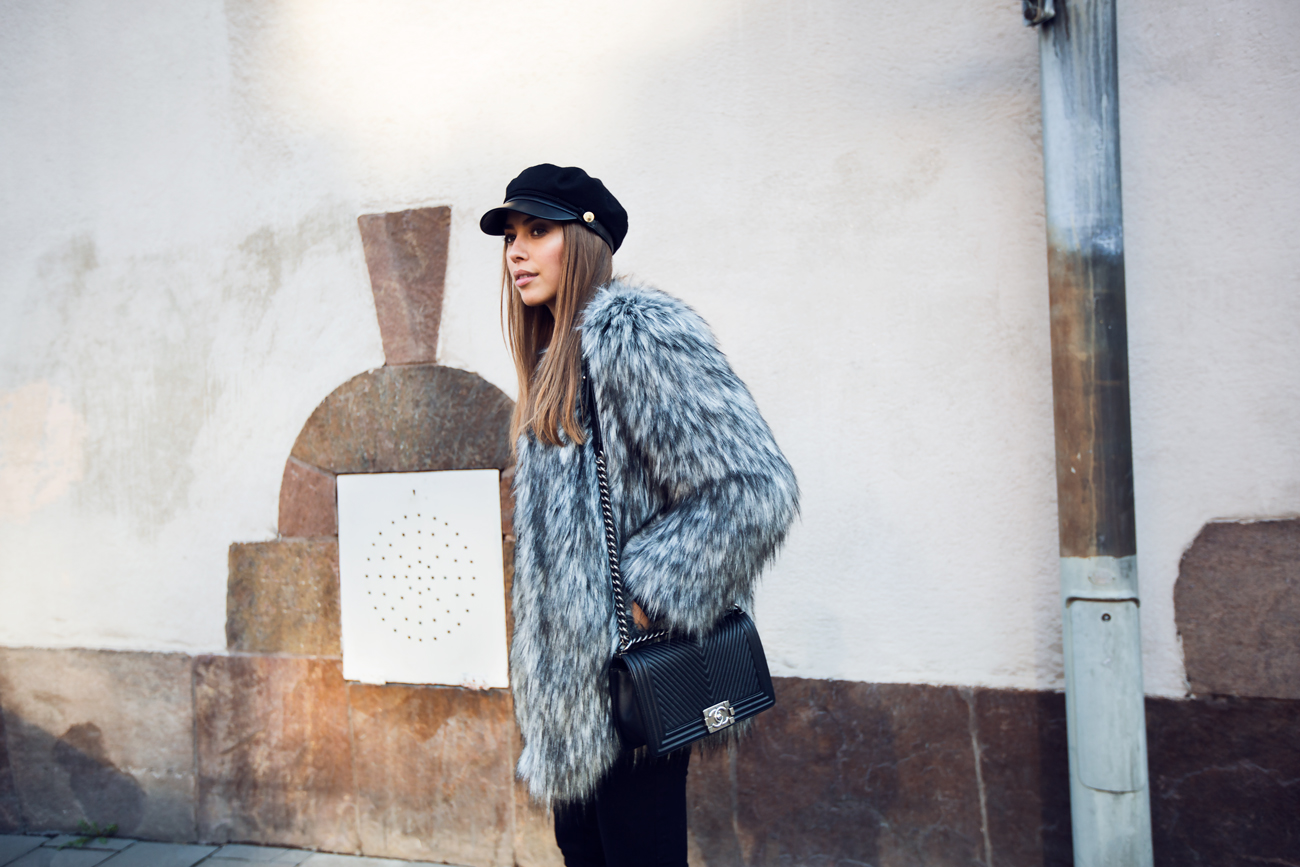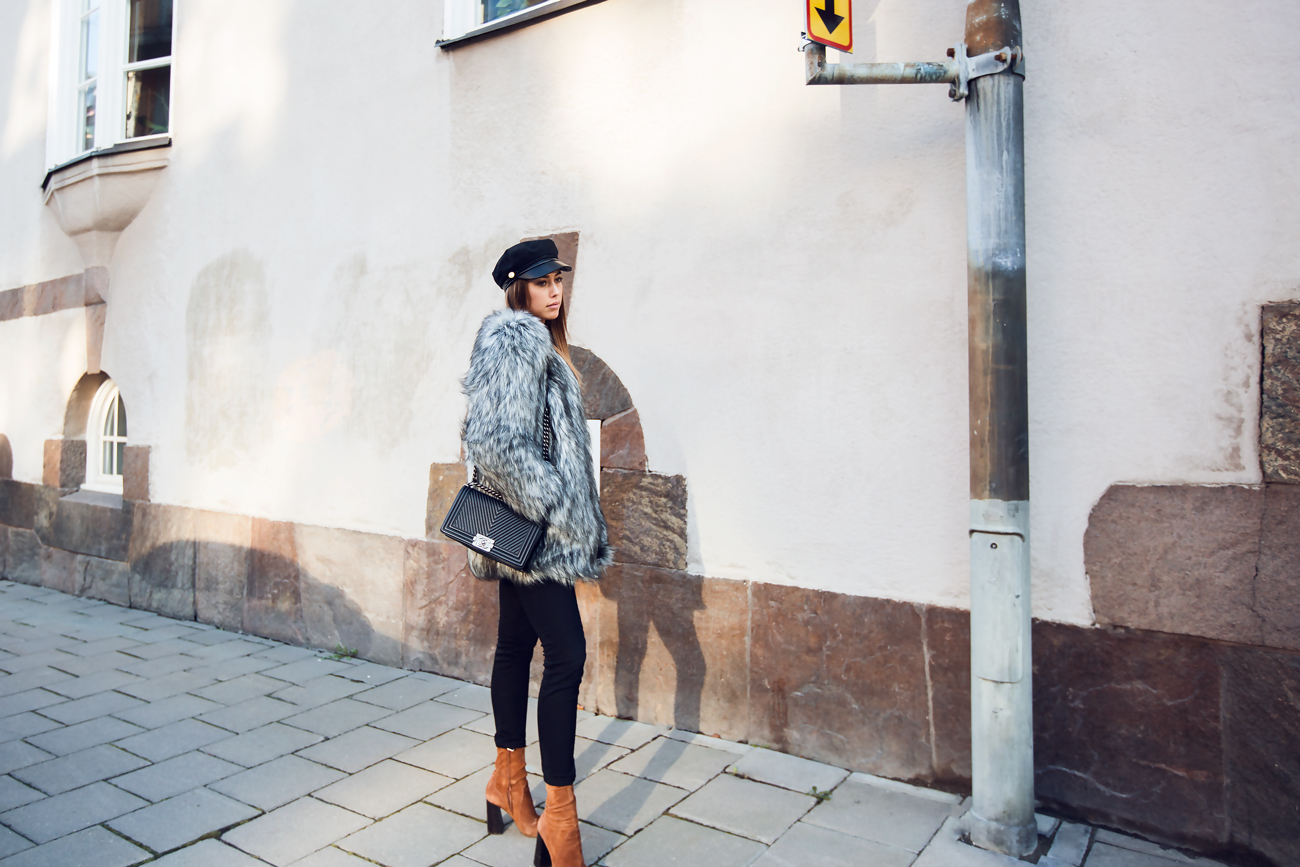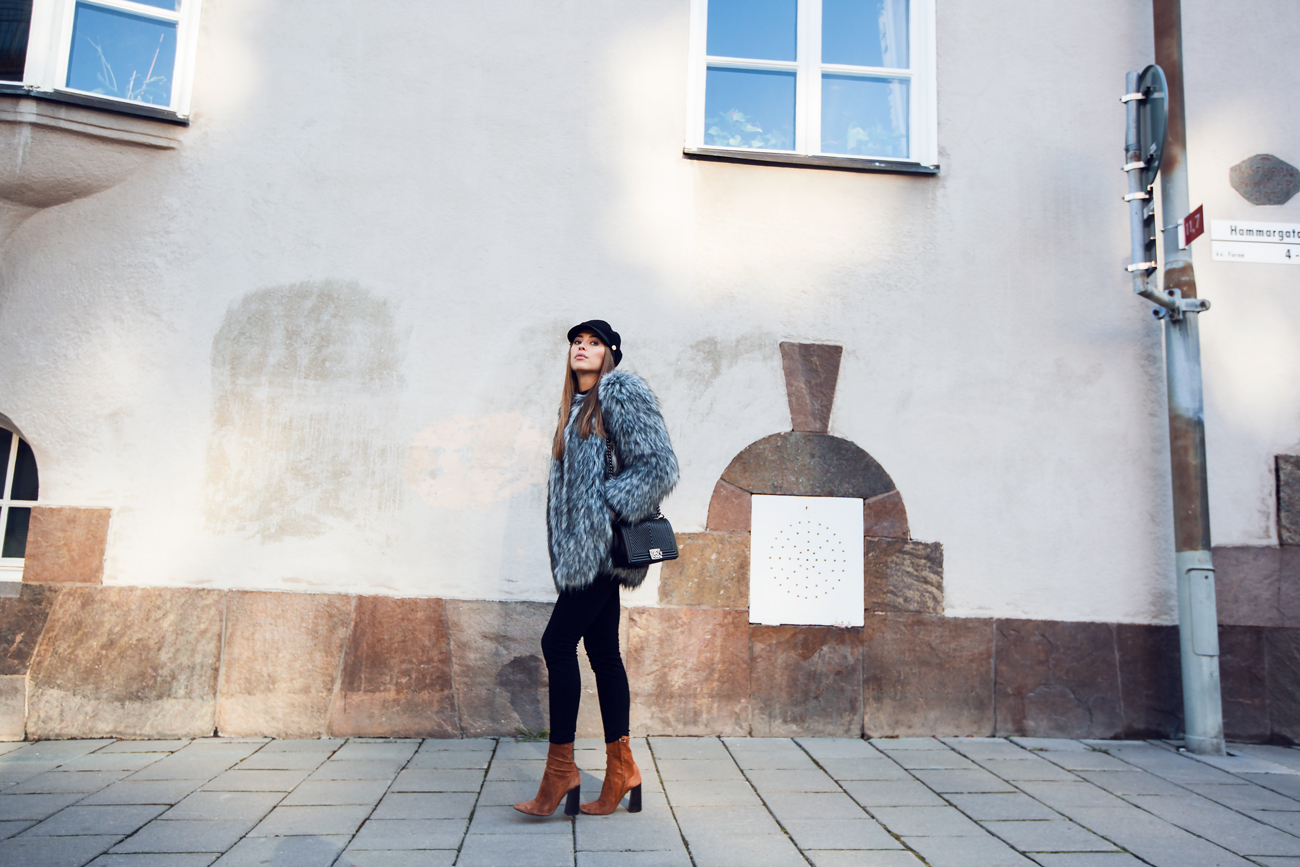 Faux fur from Ivyrevel here (adlink!) // belt from Topshop // sweater here (adlink!) // shoes from Zara // hat from Ivyrevel (sold out)
Dagens! Hoppas ni haft en bra fredag. Vad ska ni hitta på i helgen? Vi ska köpa flyttkartonger och rensa/packa lite inför sälj av lägenheten. Vi har inte visning förrän senare i november men den ska fotas innan dess, och eftersom att jag är borta nästa helg så behöver vi göra detta nu.
Flytten till vår nya lägenhet närmar sig med smååå små steg. Om en månad är nog köket på plats och det var det vi räknade med skulle vara det sista. Det är en hel del annat kvar också men förhoppningsvis är det klart när köket kommer!
// Today's outfit! Hope you've had a nice freday. What are your plans for the weekend? We're gonna buy boxes and start packing, we need to prepare for the sale of my apartment. We won't show the apartment for the potential buyers until later in November, but we're gonna take pictures of it first and since I'm away next weekend we have to do this now.
The move to our new apartment is getting closer and closer. We think the kitchen will be in place in about a month and we always counted on that to be the last thing. There's some other stuff left too but hopefully that will be done when the kitchen arrives!