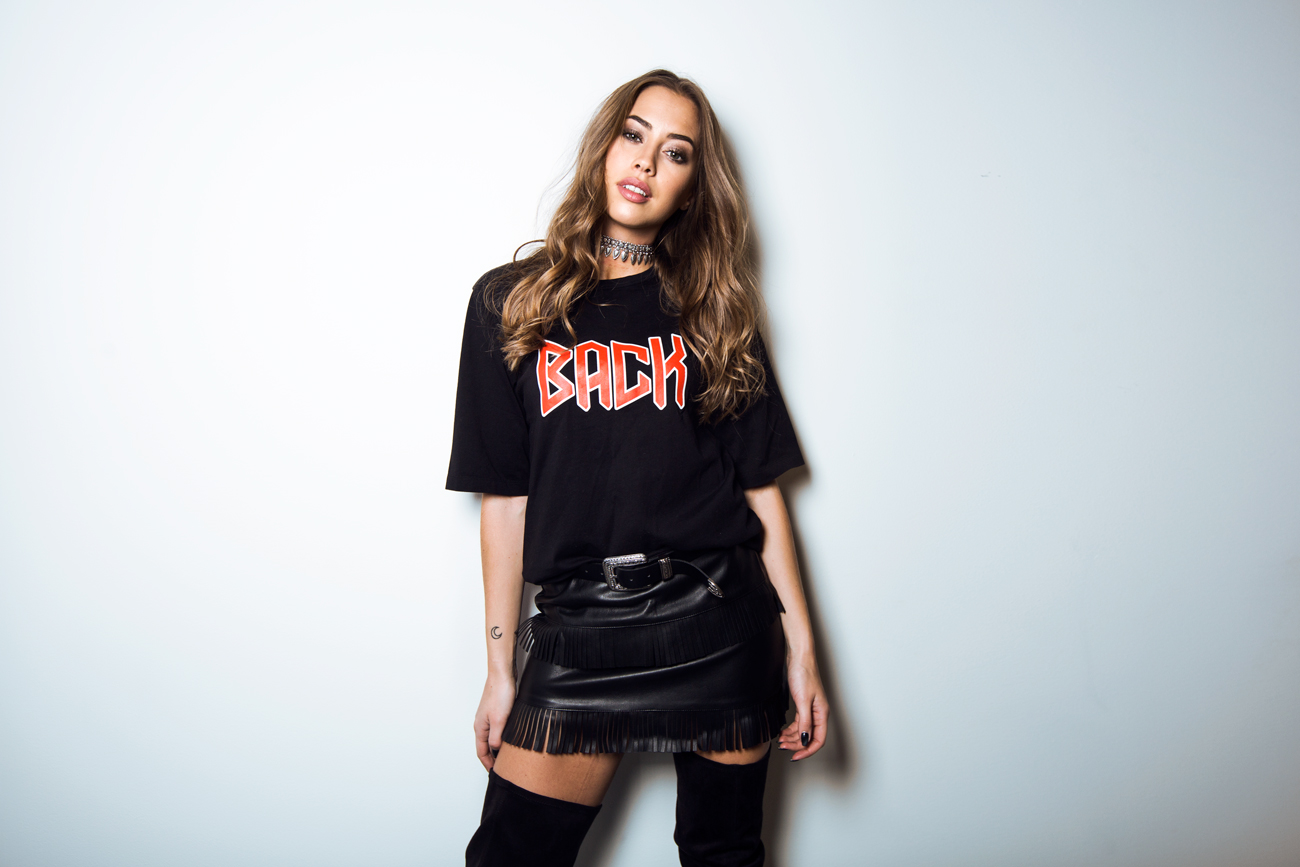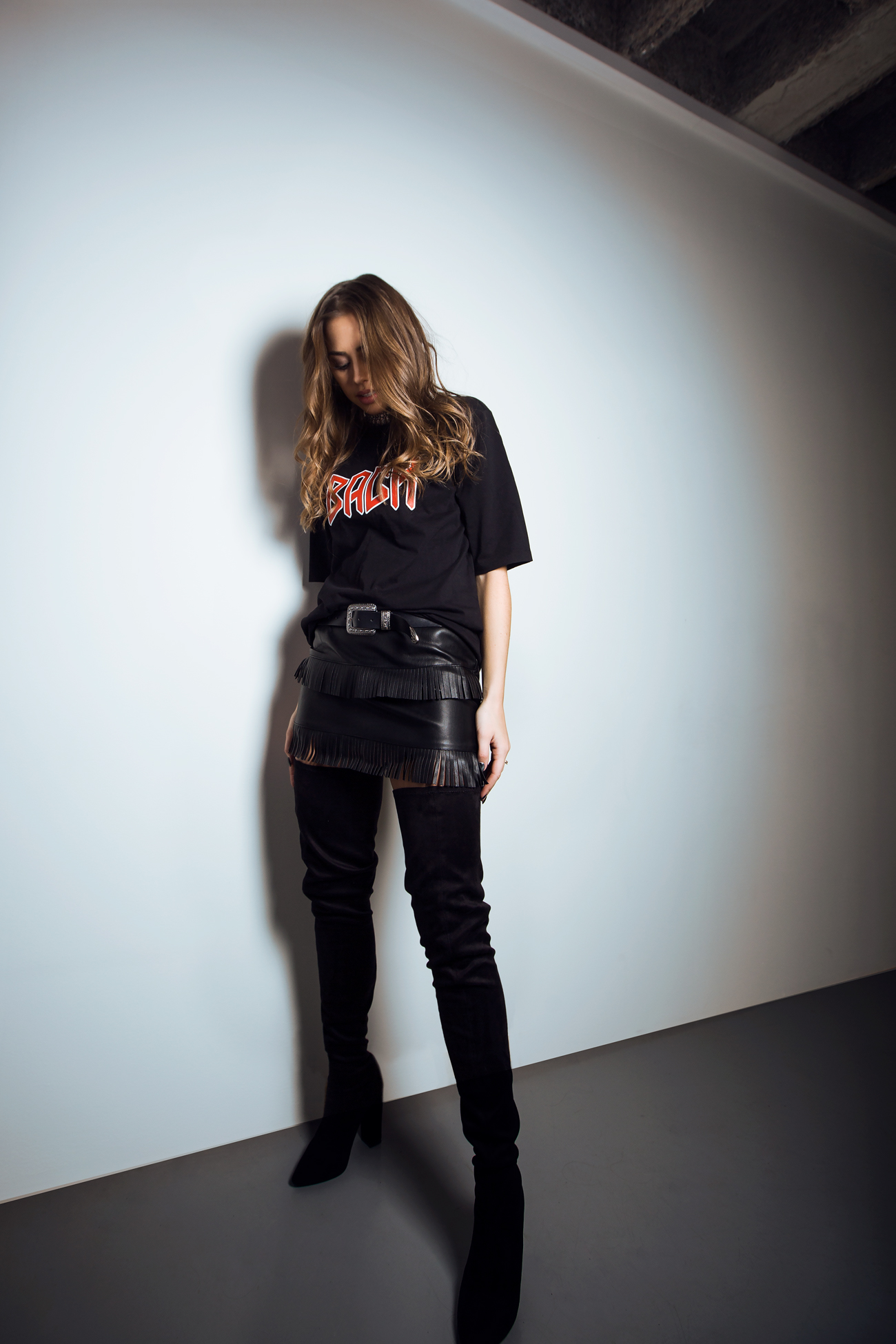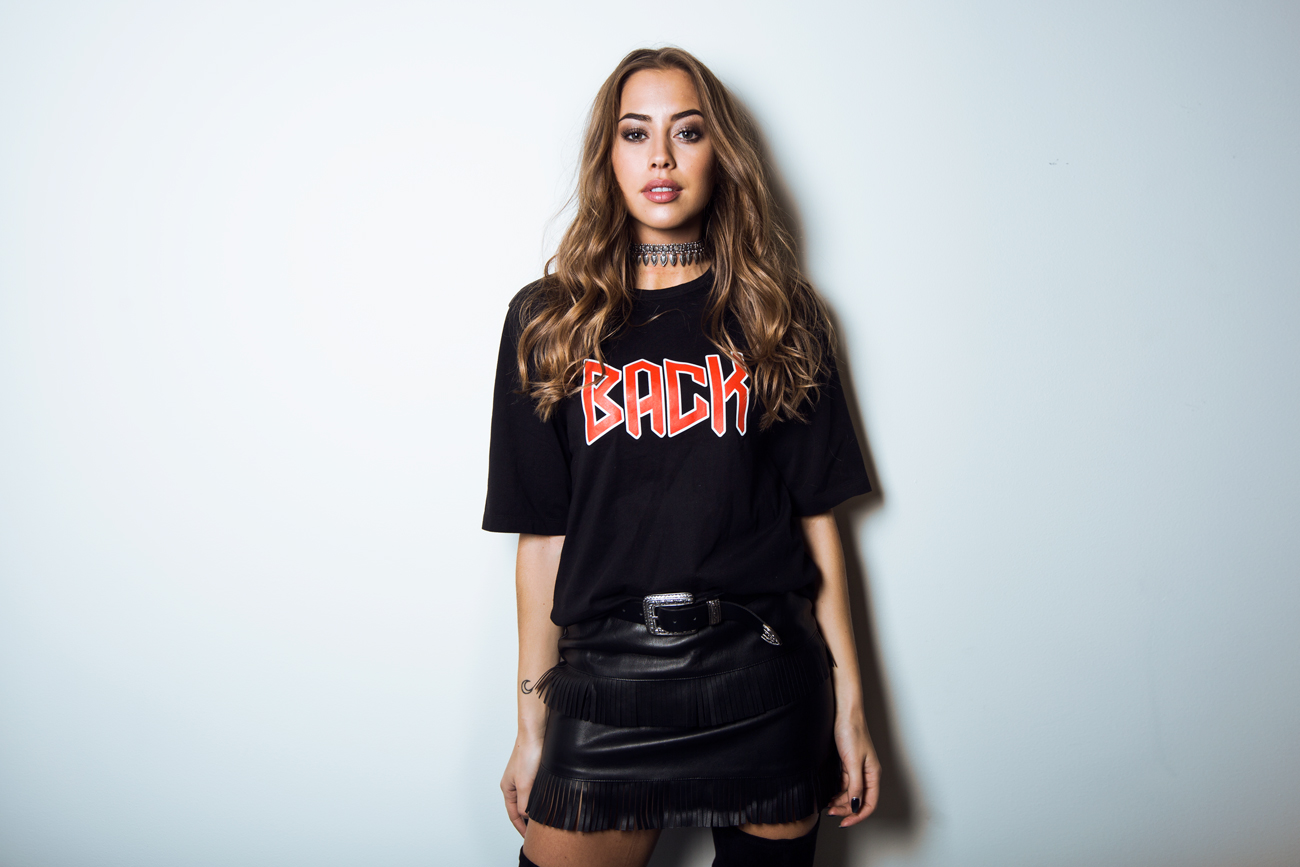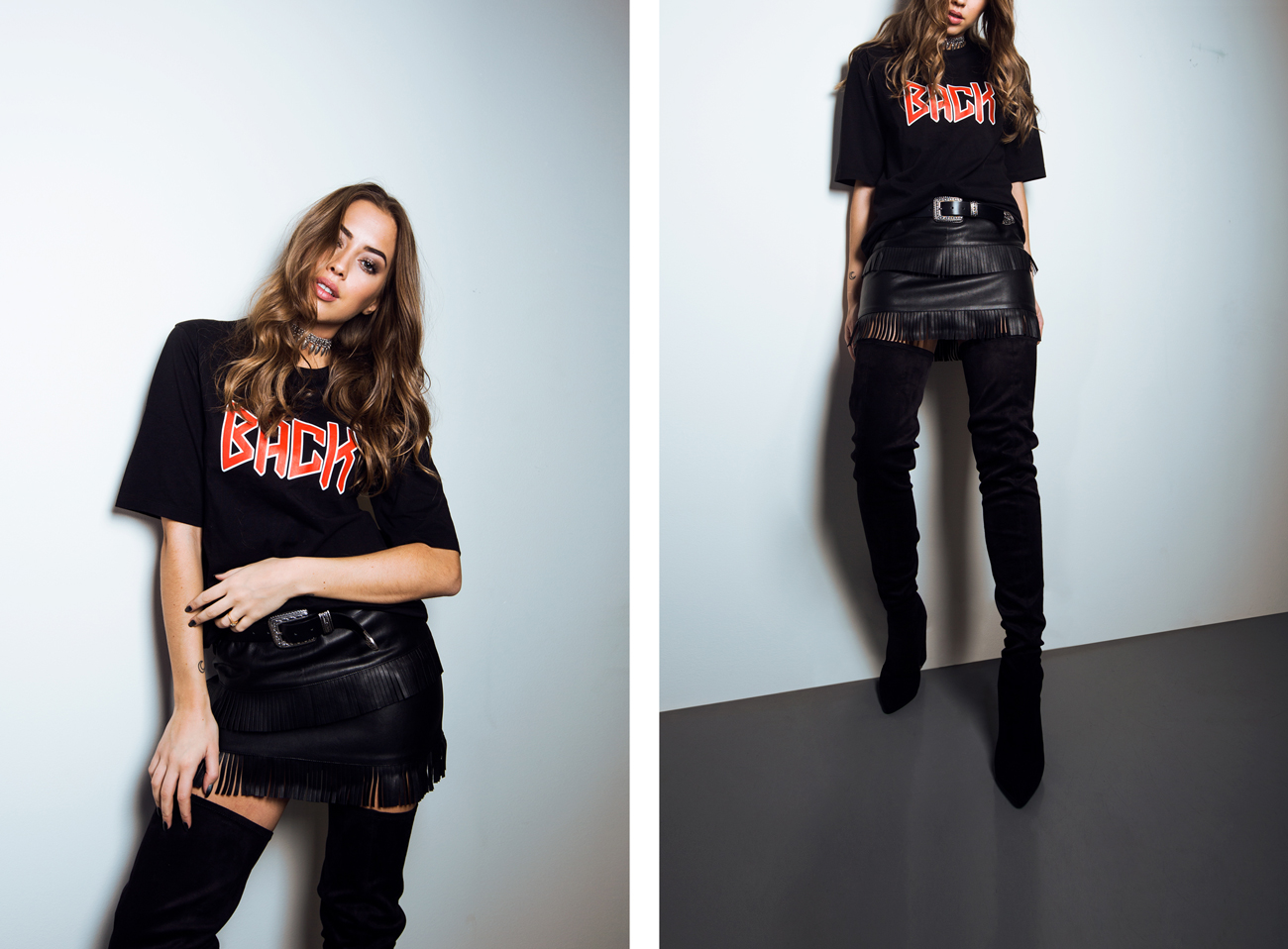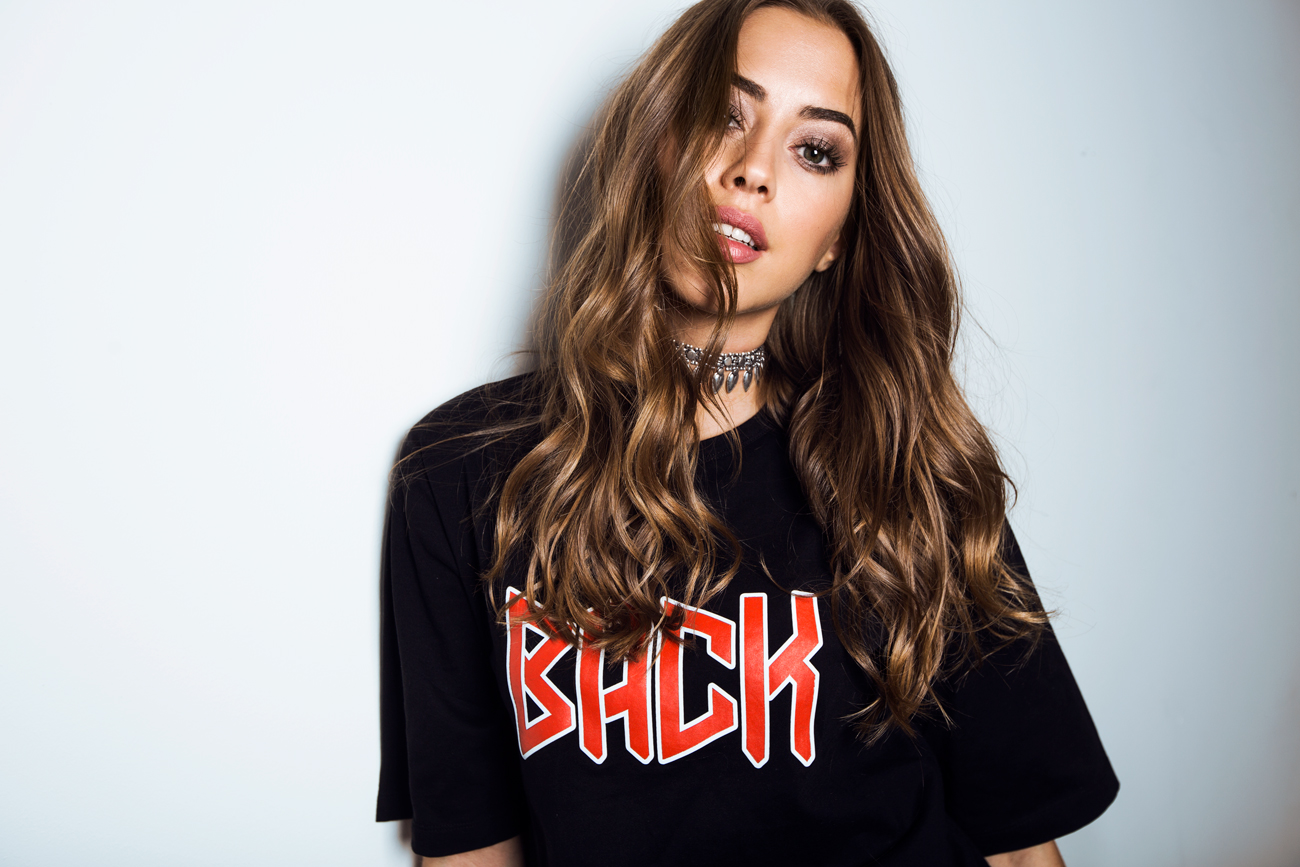 Adlinks/reklamlänkar: t-shirt here // skirt here // belt here // boots here (all links are adlinks)
Hej bloggen! Idag springer jag in och ut ur möten hela dagen, samtidigt som vi försöker få lite ordning på lägenheten där borta. De håller på och slipar golven nu (vi vet ej hur det kommer bli, blir det inte bra så måste vi eventuellt lägga nytt golv) och så kommer även köket idag (yaeyyy!!). Så fort det är uppe så ska vi ta mått för bänkskivan (vi kör svart marmorskiva), sedan dröjer det 1-2 veckor innan den kommer och sen är det KLAAAART!!! Eller ja, köket alltså. Sedan får vi se hur vi ligger till med allt annat haha. Men som det ser ut nu så kommer vi kunna fira jul i nya lägenheten… Med tända brasor i kakelugnarna. Åh så mysigt! :-) (PS. Ska försöka bli bättre på att uppdatera renovation/interior-kategorin, men vill gärna veta vad ni vill se? Före- & efterbilder på lägenheten vill jag inte visa förrän allt är klart.)
Nu måste jag fortsätta jobba. Hörs sen babes!
// Hey guys! Today I'm going in and out of meetings all day, while we're also trying to check some stuff at the apartment. They're fixing the floors right now (we don't know what it will be like, if it doesn't turn out good we might have to put new floor), and we're also getting the kitchen today (yaeyyyy!!). When the kitchen is up, we have to take the measurement for the countertop (we will have a black marbe top), then it will take about 1-2 weeks for them to deliver it and then it's DONE!!!! Well, the kitchen is done. Then we'll see about everything else haha. But as it looks like now, we will be able to celebrate Christmas in the new apartment…. With open fire in the stoves. Oh, so cozy! :-) (PS. I'll try to get better at posting in the renovation/interior category, but I'd love to know what you want to see? I don't want to show you before & after photos of the apartment until everything is done.)

I have to continue work now. Later babes!