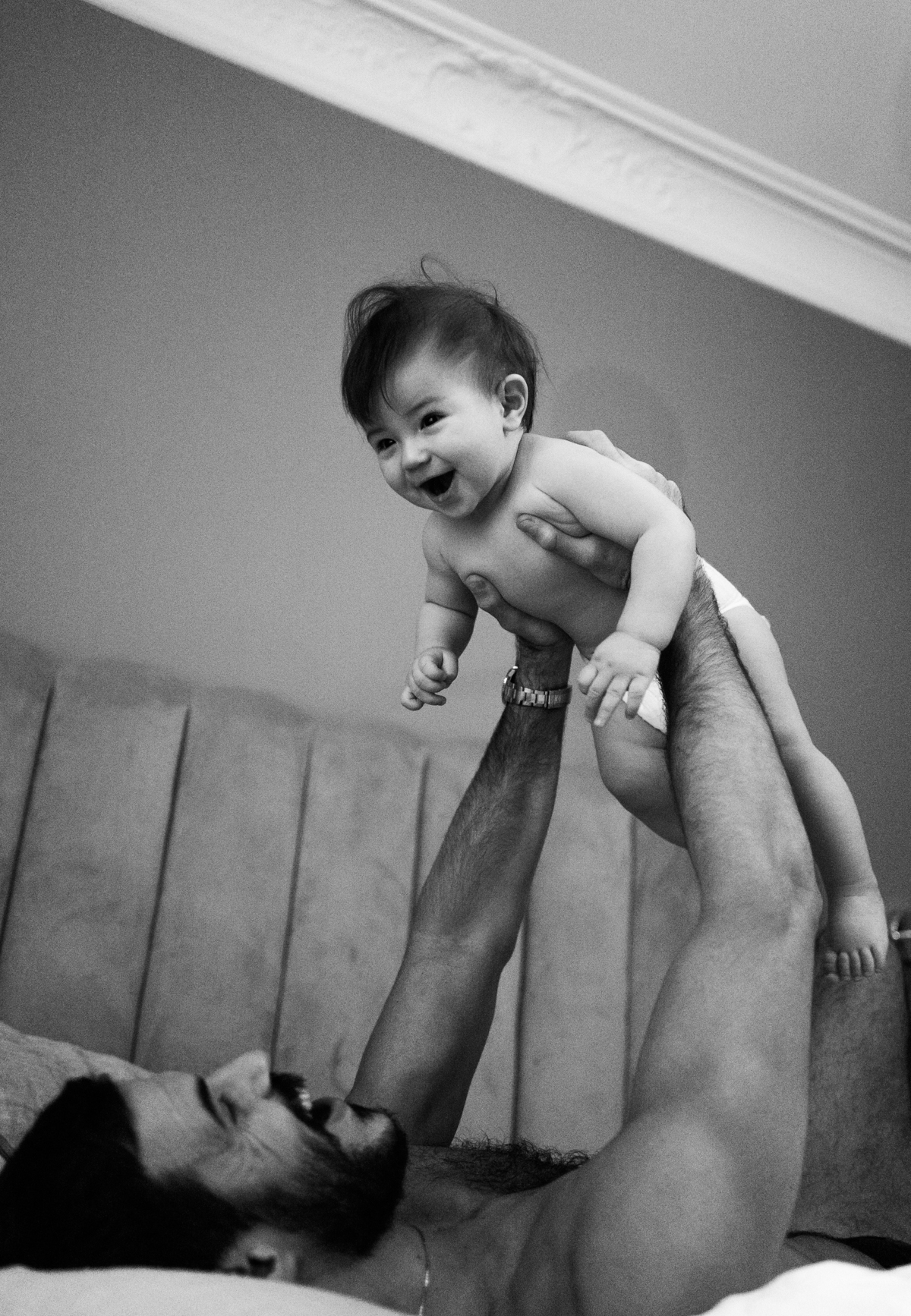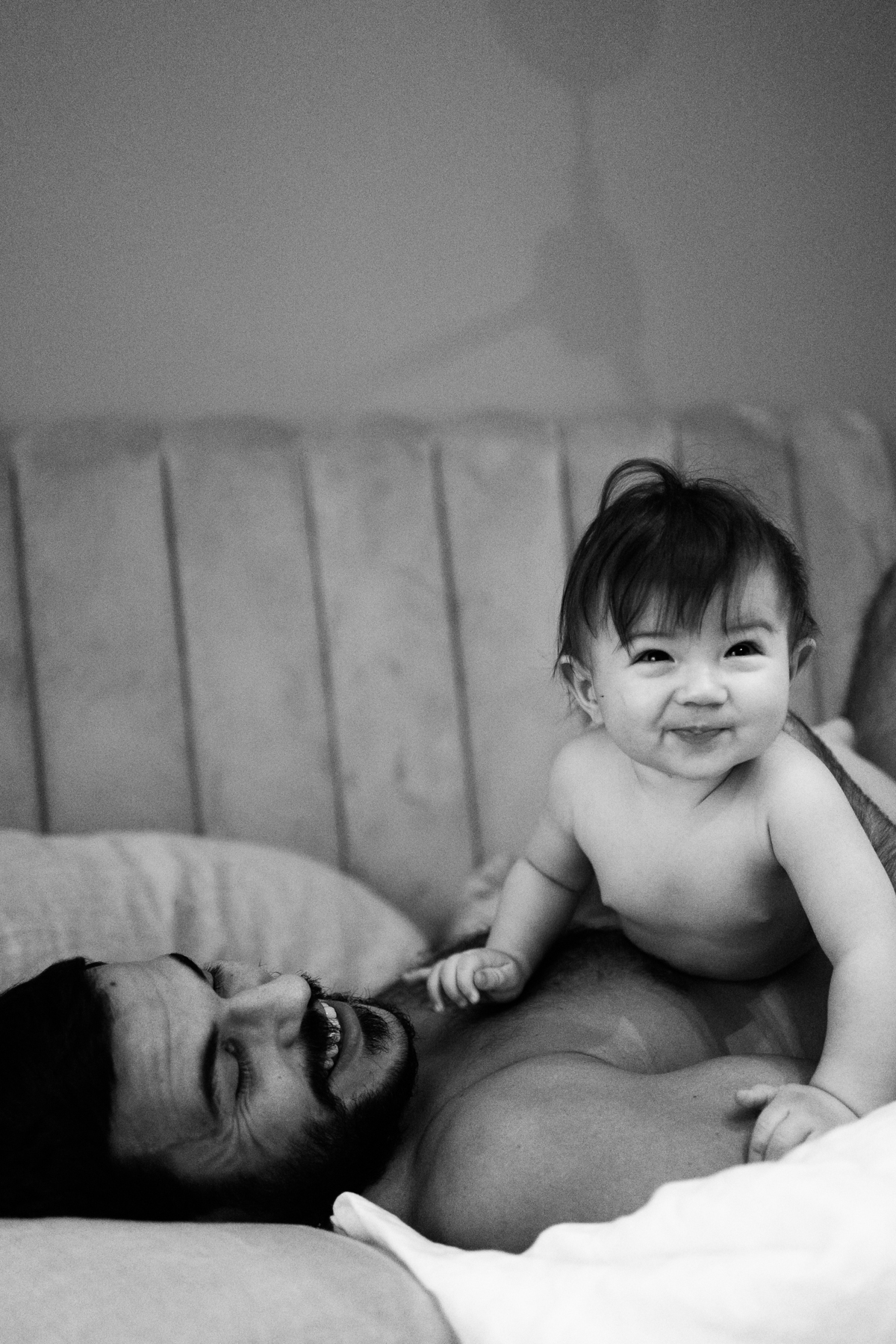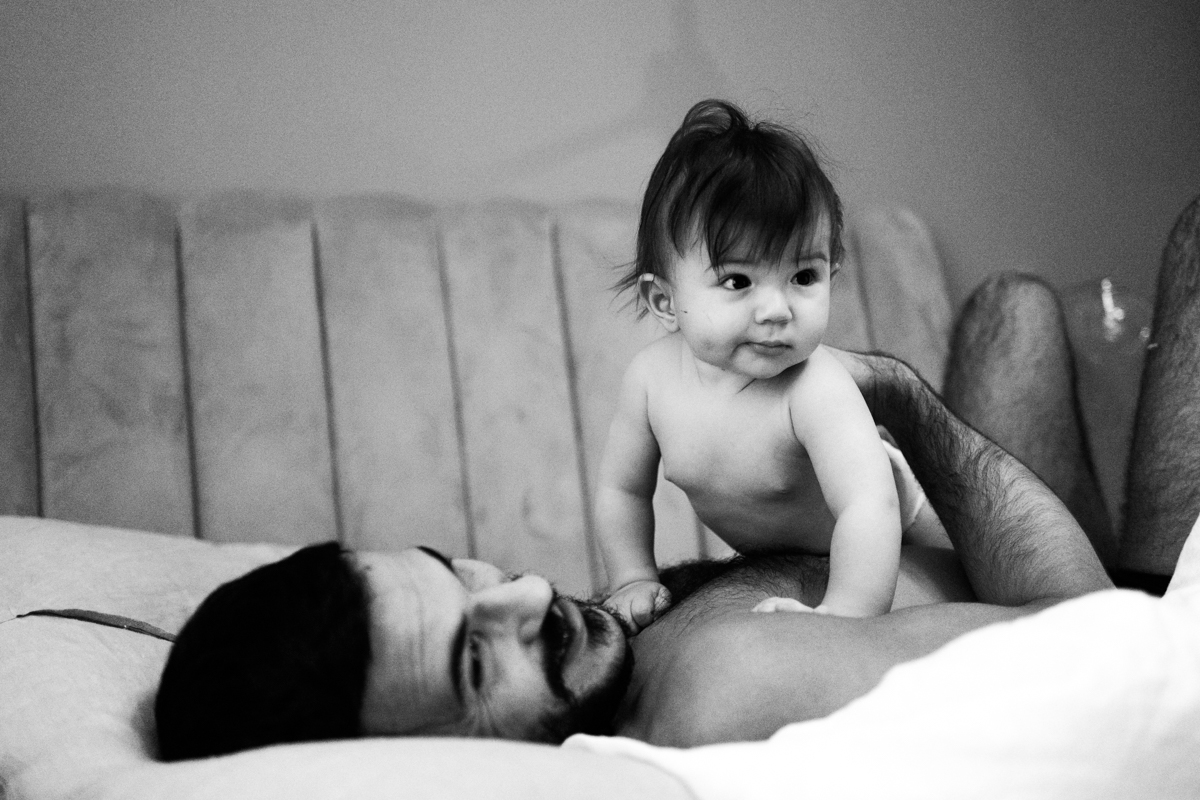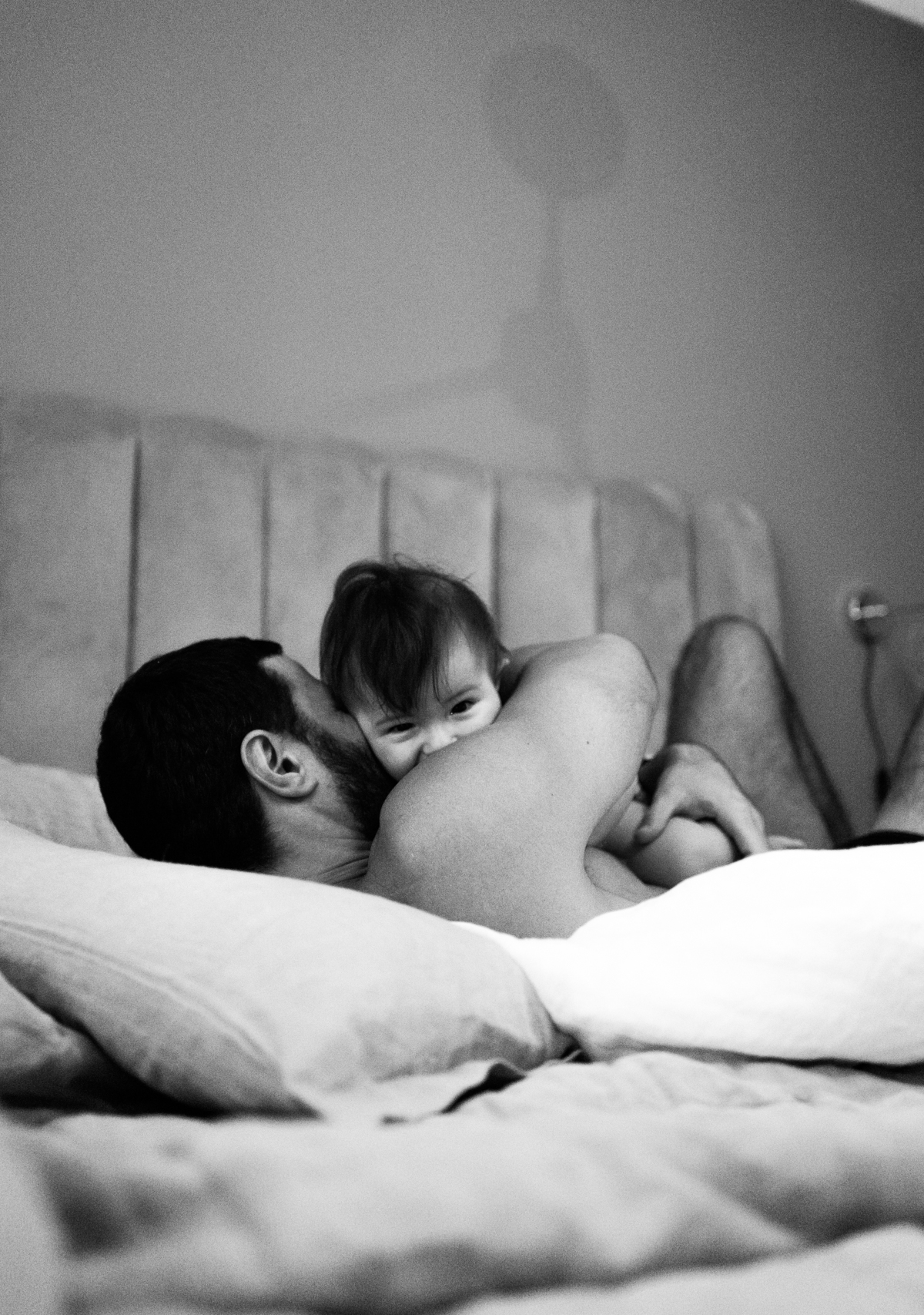 <3
Tog så fina bilder på Aleks och Nikola igår morse, var bara tvungen att lägga upp dem här. Blir fortfarande alldeles varm i själen när jag ser dem ihop. Har känt Aleks i 11 år nu och jag har nog alltid känt på mig att han skulle bli världens bästa pappa, men natten efter att jag hade överraskat honom med ett positivt graviditetstest så låg han hela natten med handen på min mage för att hålla superlilla embryot varmt, då visste jag.
Stunder som dessa får mig såklart att tänka på min egen pappa. Sakna de stunderna vi hade när jag var liten, sakna de stunderna som vi borde haft men som han kastade bort. Imorgon är det 2 år sedan han gick bort. Jag undrar om han ser familjen jag hunnit skapa sedan dess? Ser han Nikola?
Jag ser att några av er tycker det är störigt att jag ständigt refererar till "min familj" och "min son". Men ni måste förstå en sak. Har man vuxit upp i en trasig familj där det enda man önskade sig var en plats där man kände sig trygg, så känns det som att man vunnit livets största jackpott när man äntligen fått just det. Nikola och Aleks är min trygga plats. Och jag är stoltast i världen över oss.
// I took such beautiful photos of Aleks and Nikola yesterday morning, I just had to post them here. It still warms my soul every time I see them together. I've known Aleks for 11 years now and I kinda always felt that he would be the best dad in the world, but the night after I had surprised him with a positive pregnancy test he had his hand on my belly all night just to keep that super little embryo warm, then I knew.
Moments like these makes me think of my own father of course. It makes me miss the moments we had when I was little, miss the moments we should have had but that he threw away. Tomorrow it's been 2 years since he passed away. I wonder if he sees the family I have created since then? Does he see Nikola?
I see that some of you thinks it's annoying that I always say "my family" and "my son". But you have to understand one thing. If you've grown up in a broken family where everything you ever wished for was a place where you could feel safe, then it feels like you've won the biggest lottery in life when you finally get that. Nikola and Aleks is my safe place. And I'm so freaking proud of us.