– In paid collaboration with Rapunzel of Sweden –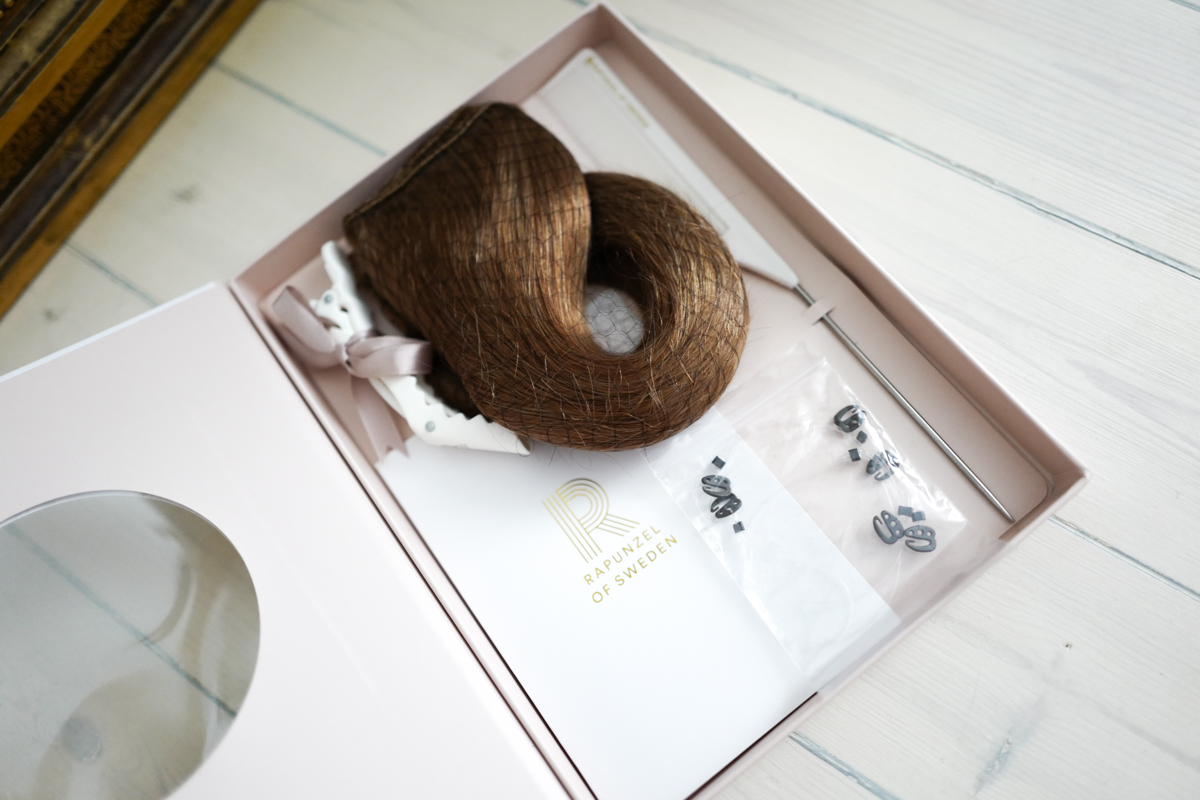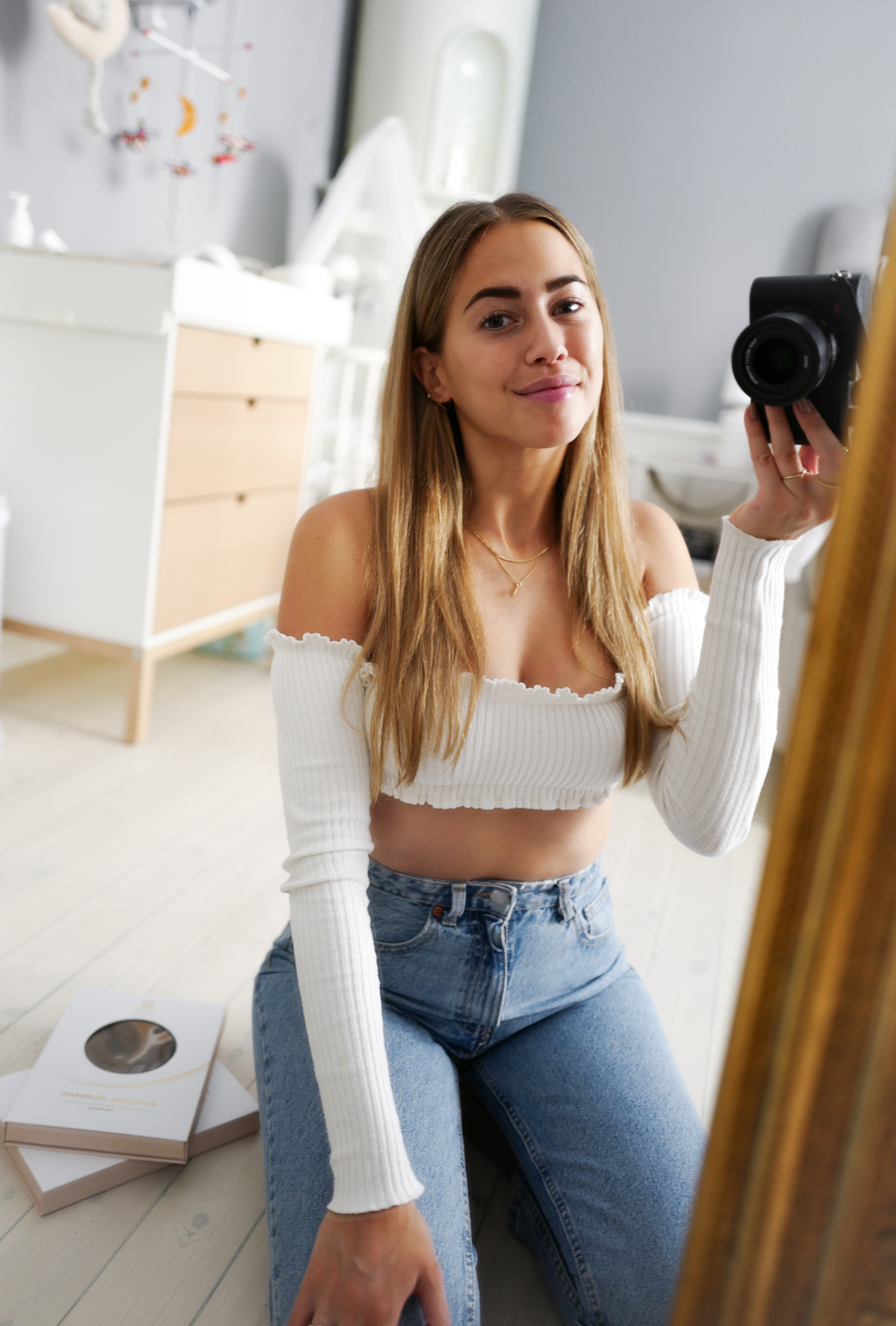 My hair before attaching the hairband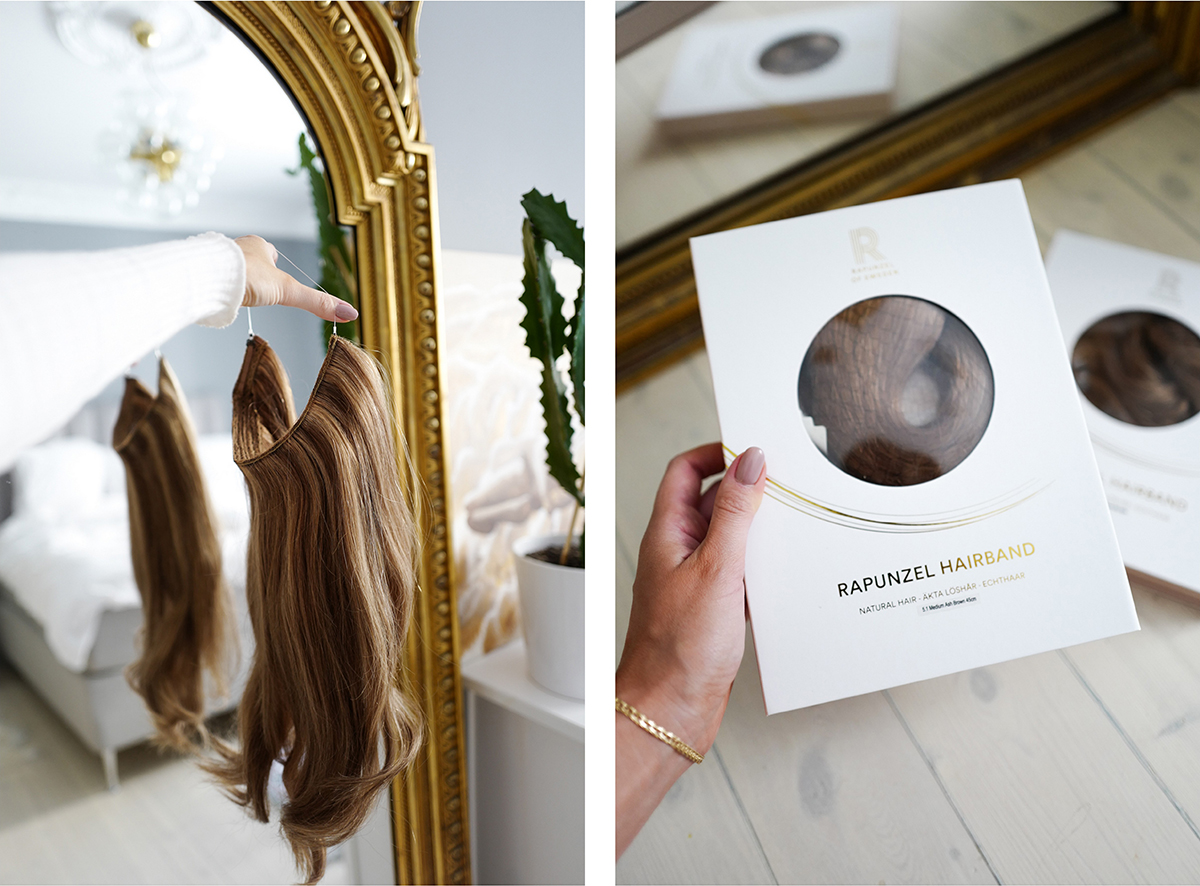 Unpacking the hairband! I've used the one to the left before, that's why it's a bit wavy still :-)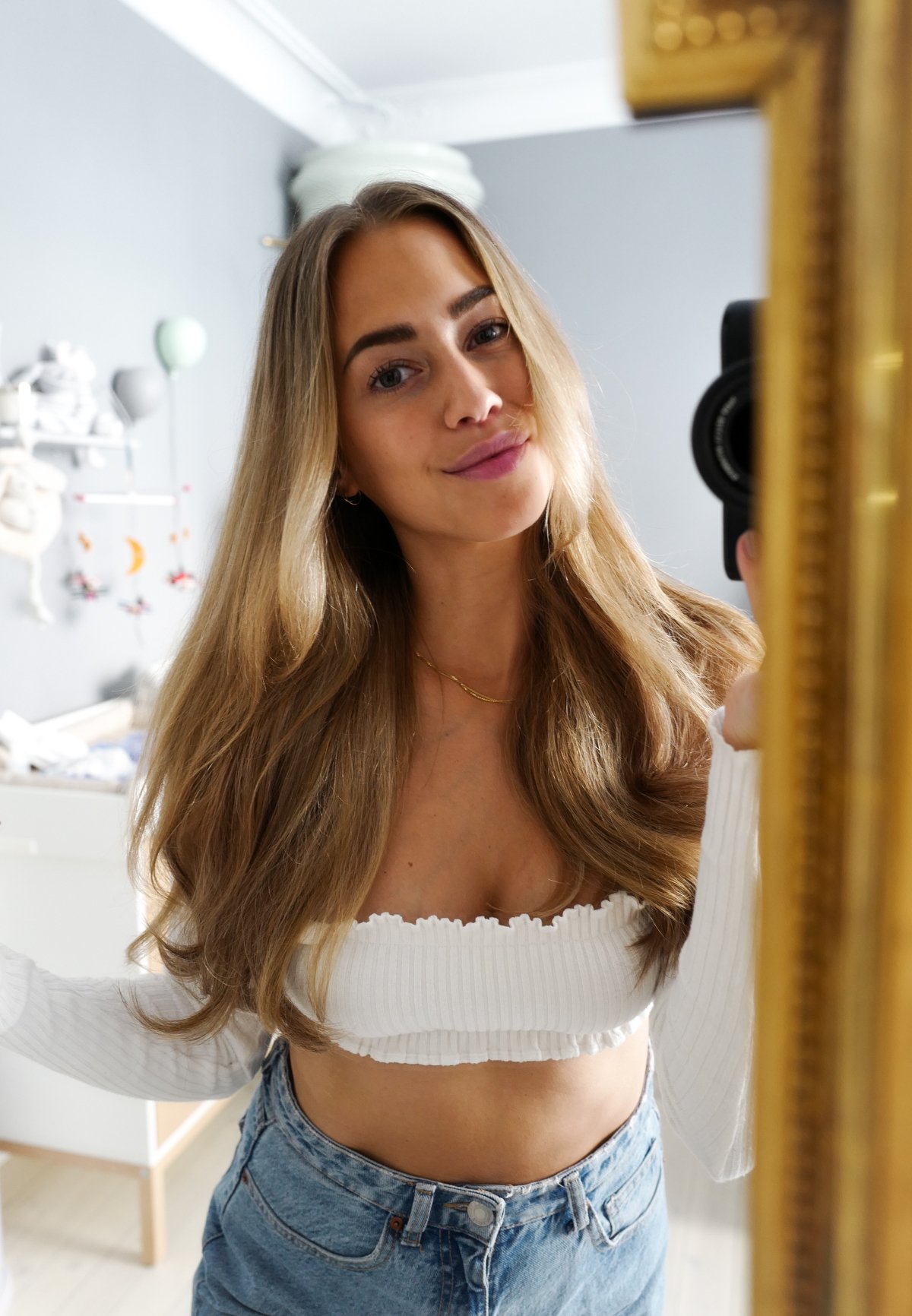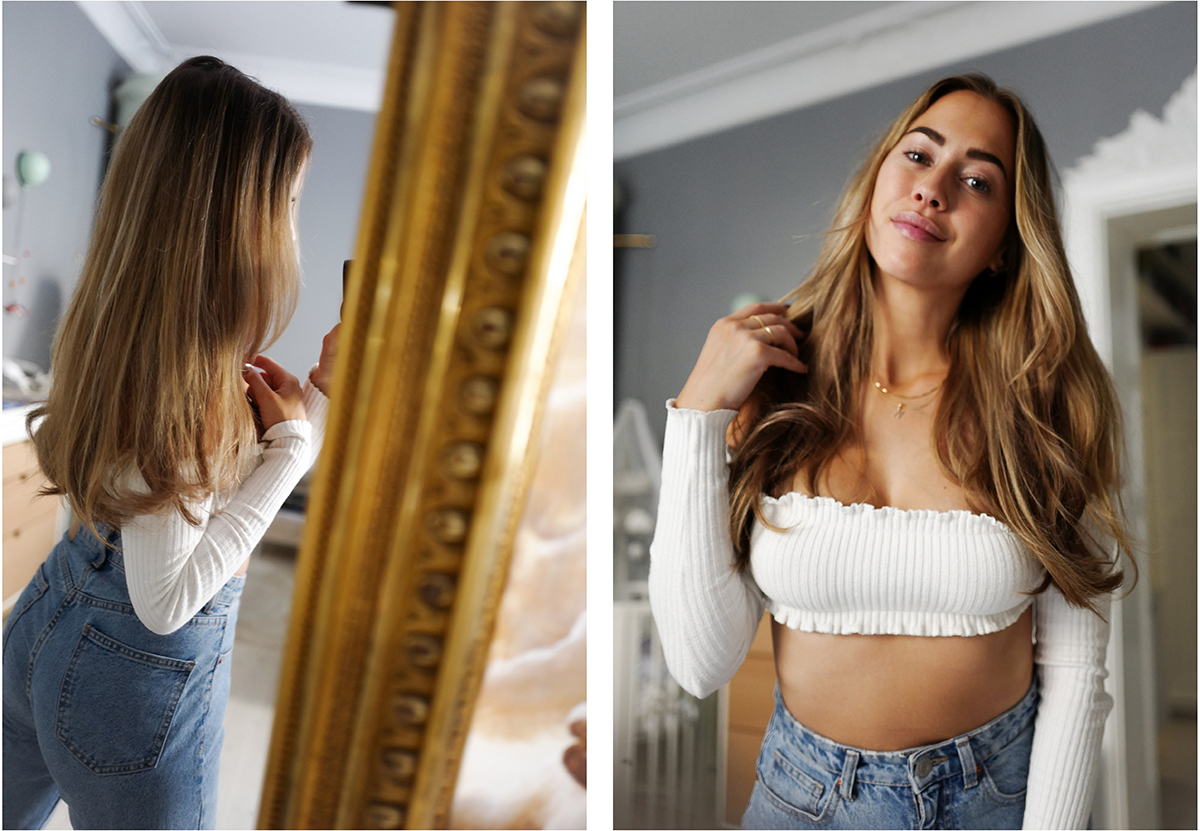 With the hairband on! Did some superquick waves in my own hair before attaching the hairband.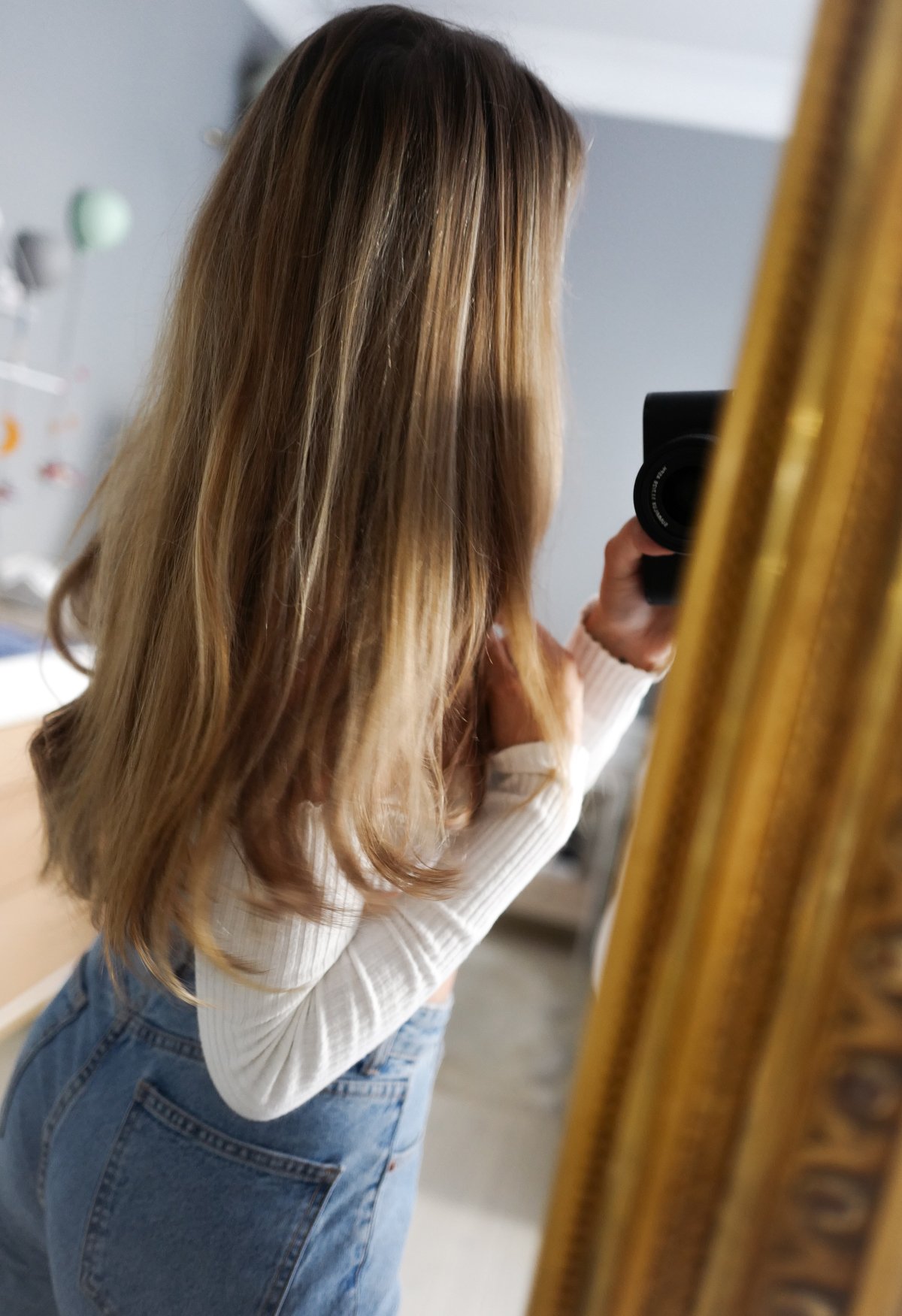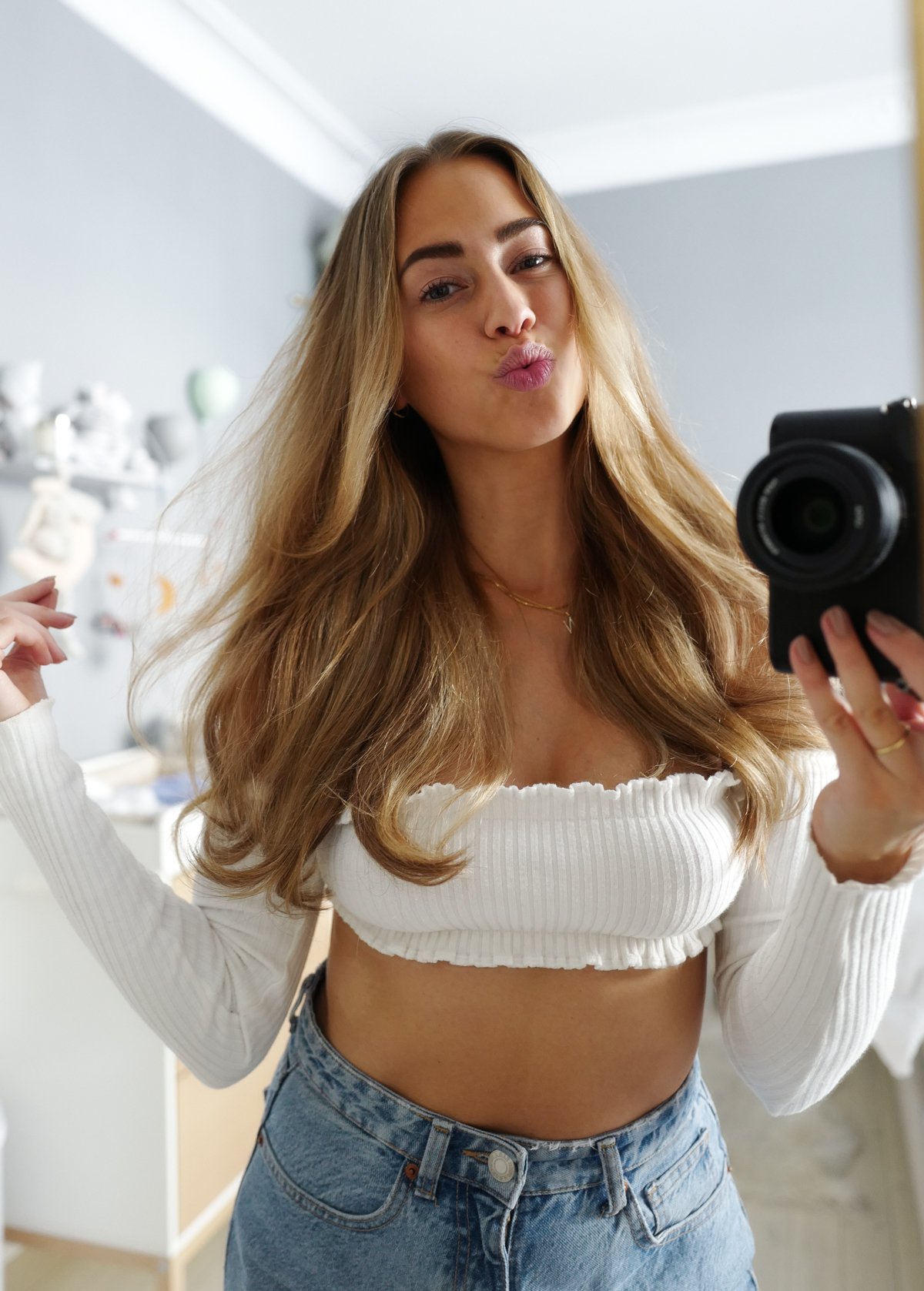 Using the Hairband from Rapunzel of Sweden! 
Alltså detta måste ju vara världens smidigaste grej i hår-/skönhetsväg!! Som ni vet tycker jag om att fylla ut håret med lite löshår inför typ plåtningar, events osv och detta hairband från Rapunzel of Sweden är så jäkla enkelt att använda. Man "hänger" liksom bara på det på huvudet. Det går fort, enkelt och det sliter inte på ens egna hår eftersom att man inte behöver fästa något i sitt hår. Har använt liknande produkt innan så när Rapunzel berättade för mig att de skulle lansera detta hairband så blev jag väldigt glad!
Jag är också jätteglad över att få vara Rapunzels nya ambassadör just för att jag använt deras löshår (clip-ons) en hel del tidigare och varit väldigt nöjd med det. För mig är det viktigt att det ser väldigt naturligt ut och det gör deras löshår. Och nu när jag börjat tappa så mycket hår efter graviditeten (trodde nästan jag hade mitt på det torra där ett tag, men nu några månader efter så har det börjat och det är stora tussar i hårborsten varje gång… ni som tappade hår efter förlossning, när började det för er och när upplevde ni att ni slutade tappa hår? så jag vet vad jag har att vänta mig haha!) så känns det bra att veta att det finns enkla knep att ta till när håret känns tunt och jag vill vara lite extra fin. Rapunzel har både löshår man kan använda då och då (som jag använder) samt permanenta metoder som tejp etc. :-)
Färgen jag använder här ovan heter Golden Brown Mix 45 cm, den är liiiite mörkare än mitt eget hår nu när jag är ljusare men jag tyckte det blev en fin färgskiftning ändå! På deras hemsida hjälper de till att hitta rätt nyans för just dig, och om man sen framöver färgar håret så kan man även ta med sitt hairband till frisören och färga det med. Värt att nämna också är att det kommer med tre olika längder på linan och man kan fästa linan på olika ställen på hairbandet så att det passar ens huvudstorlek. Jag använder den längsta linan nu så att mitt hairband hamnar längre ner på huvudet där bak eftersom att jag själv har rätt långt hår nu. Har man lite kortare hår än vad jag har kan man använda den korta linan så att hairbandet hamnar högre upp på huvudet!
Ni hittar Rapunzels hairband HÄR.
// Seriously this has to be the easiest thing when it comes to hair & beauty!! As you know I like to make my hair thicker with extensions for photoshoots, events etc and this hairband from Rapunzel of Sweden is so damn easy to use. You just "hang it" on your head. Quick, easy, and doesn't tear on your own hair since you don't have to attach it to your hair. I've used a similar product before so I got very happy when Rapunzel told me that they were going to launch this hairband!
I'm also very happy to be Rapunzel's new ambassador because I've been using their hair (clip-ons) earlier and been very pleased with it. To me it's important that it looks very natural and their extensions do. And now when I'm starting to lose so much hair after pregnancy (I almost thought I was safe there for a while, but it has started now a few months after and there's so much hair in my hairbrush every time… you who lost hair after pregnancy, when did it start for you and when did it stop? so I know what I have to expect haha!) it feels good to know that there are some easy tricks to use when my hair feels thin and I want to be a bit extra pretty. Rapunzel has both extensions you can use once in a while (like I do) and also permanent methods such as tape etc. :-)
The color I use above is called Golden Brown Mix 45cm, it's a liiiittle bit darker than my own hair now when I'm lighter, but I thought it gave like a nice shade! On their website they help you find the right color for your hair, and if you in the future go and dye your hair you can also bring the hairband to the hairdresser and dye it too. It's also worth mentioning that in the box you get three threads with different lengths and you can attach the thread on different spots on the hairband so that it fits your head size. I use the longest thread now so that my hairband hangs a bit lower down on my head in the back, since I have pretty long hair myself now. If you have a bit shorter hair than me, you can use the short thread so that the hairband hangs higher up on your head!
You can find Rapunzel's hairband HERE.
– In collaboration with Rapunzel of Sweden.