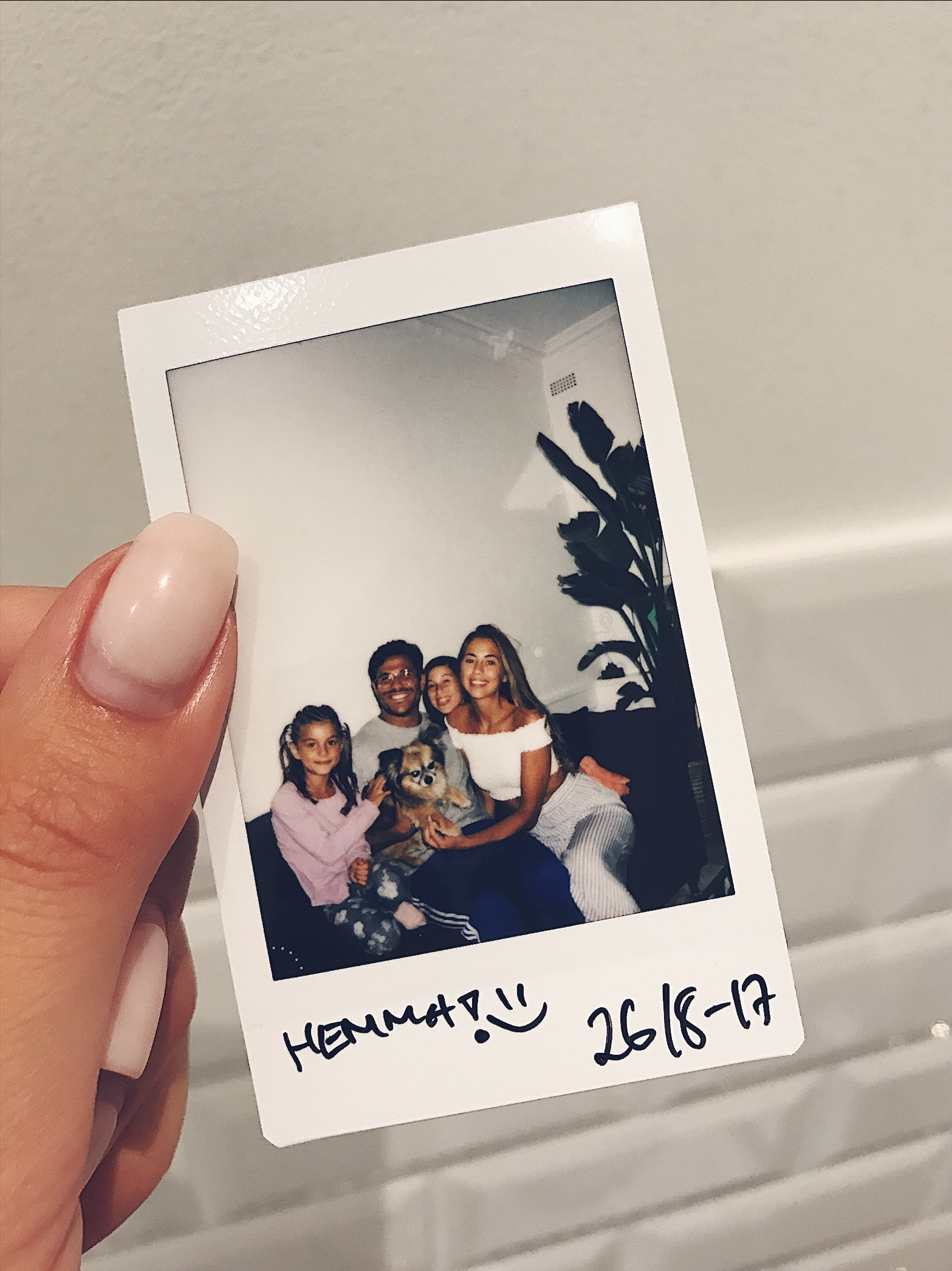 We're back home!
Vid sex-tiden svängde vi upp på vår gata i Vasastan, efter att ha kört hela dagen från Tyskland. Det har gått 3.5 vecka sedan vi åkte iväg och nu är vår smekmånad över! Men det känns helt okej faktiskt, skönt att vara hemma och mysigt att träffa barnen igen. De sprang över gatan och plingade på så fort de såg att vi var hemma. :-) Då tog vi vår sista polaroidbild (vi har tagit en bild per stopp under vår resa, så himla kul att spara!), lite brunare och massor med minnen rikare än när vi åkte iväg.
Inatt ska grabbarna iväg och kolla matchen så jag är barnvakt, vi ska snart mysa ner oss i sängen och sova! <3
// Around 6 pm we drove up on our street in Vasastan, after driving all day from Germany this morning. It's been 3.5 weeks since we left and now our honeymoon is over! But it actually feels pretty okey, it feels good to be home and to meet the kids again. They ran across the street and knocked on our door as soon as they saw that we were home. :-) Then we took our last polaroid (we've been taking one polaroid per stop during our trip, so much fun to keep!), a bit more tanned and a bit richer on memories than the day we left. 
The guys are heading over to a friend to see the fight tonight so I'm babysitting, we're gonna cuddle down in the bed soon and sleep! <3