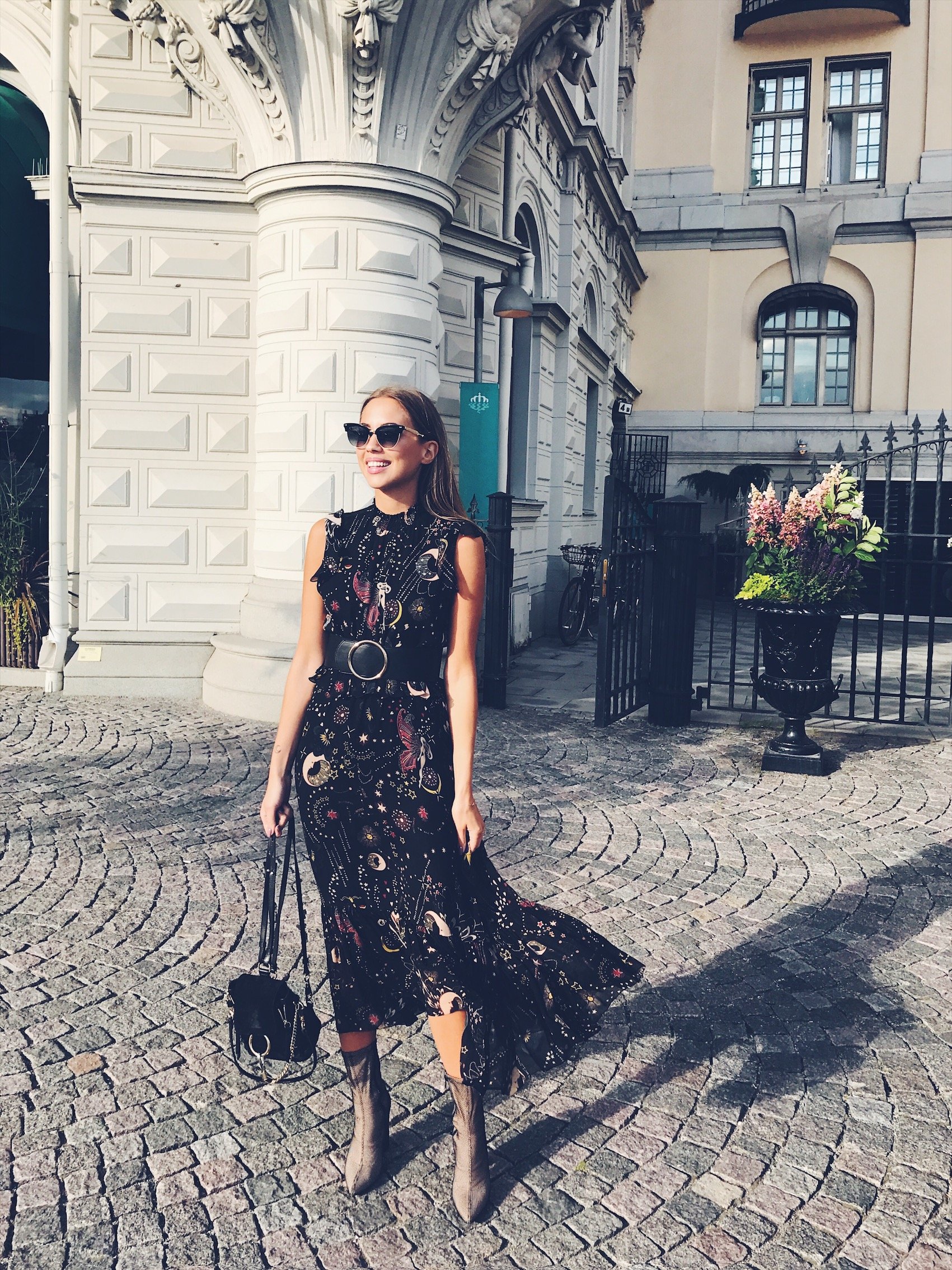 Modeveckan är igång i Stockholm! Jag hade inte tänkt gå på några visningar för att jag har så jäkla mycket att göra nu när jag är tillbaka men jag var ändå sugen på att se ett par idag (och Idas imorgon). Så jag slängde på mig min nya fina klänning från Zara, skärp från Ivyrevel, boots från Nelly, solglasögon från Gucci och väska från Chloé, och sedan mötte jag upp Dani!
// Fashion week has started in Stockholm! I wasn't planning on attending this year because I have so much work to do now that I'm back, but I was curious about som shows today (and Ida's tomorrow). So I put on my new pretty dress from Zara, belt from Ivyrevel, boots from Nelly, sunglasses from Gucci and bag from Chloé, and then I met up up with Dani!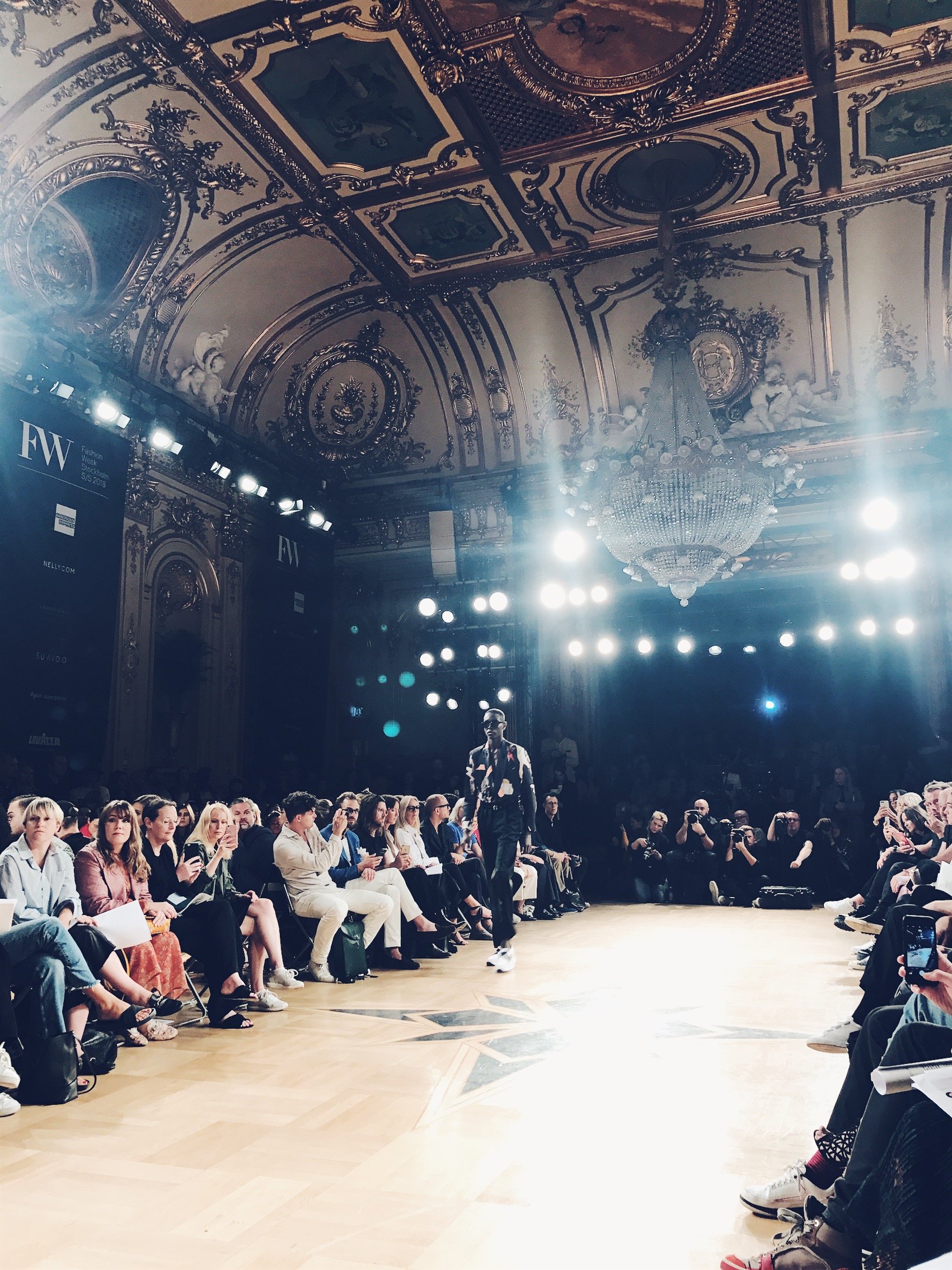 Första visningen för mig blev Whyred som levererade främst på herrfronten tycker jag. Maffigt att visningarna är på Grand i år, så fina lokaler.
// My first show was Whyred, who I personally think delivered more with their mens collection. I love that the shows are at Grand Hotel this year, such a beautiful location.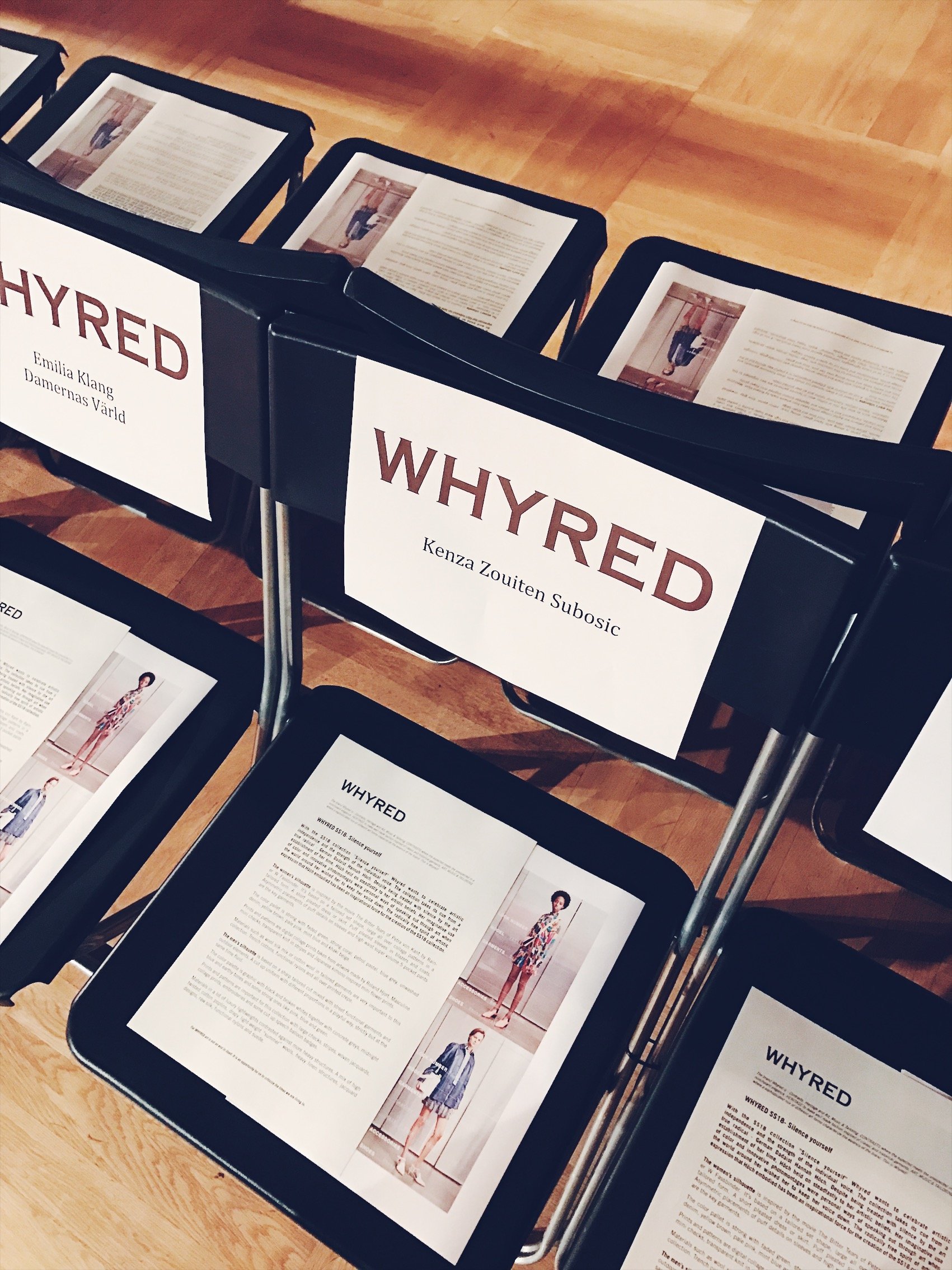 Nämen hej Mrs Zouiten Subosic! Första gången jag ser mitt nya namn såhär. :-)))) Nu har det gått igenom så dags att ändra körkort, pass och allt.
// Well hello Mrs Zouiten Subosic! First time I see my new name like that. :-)))) The name change is done now so it's time to get new drivers license, passport etc.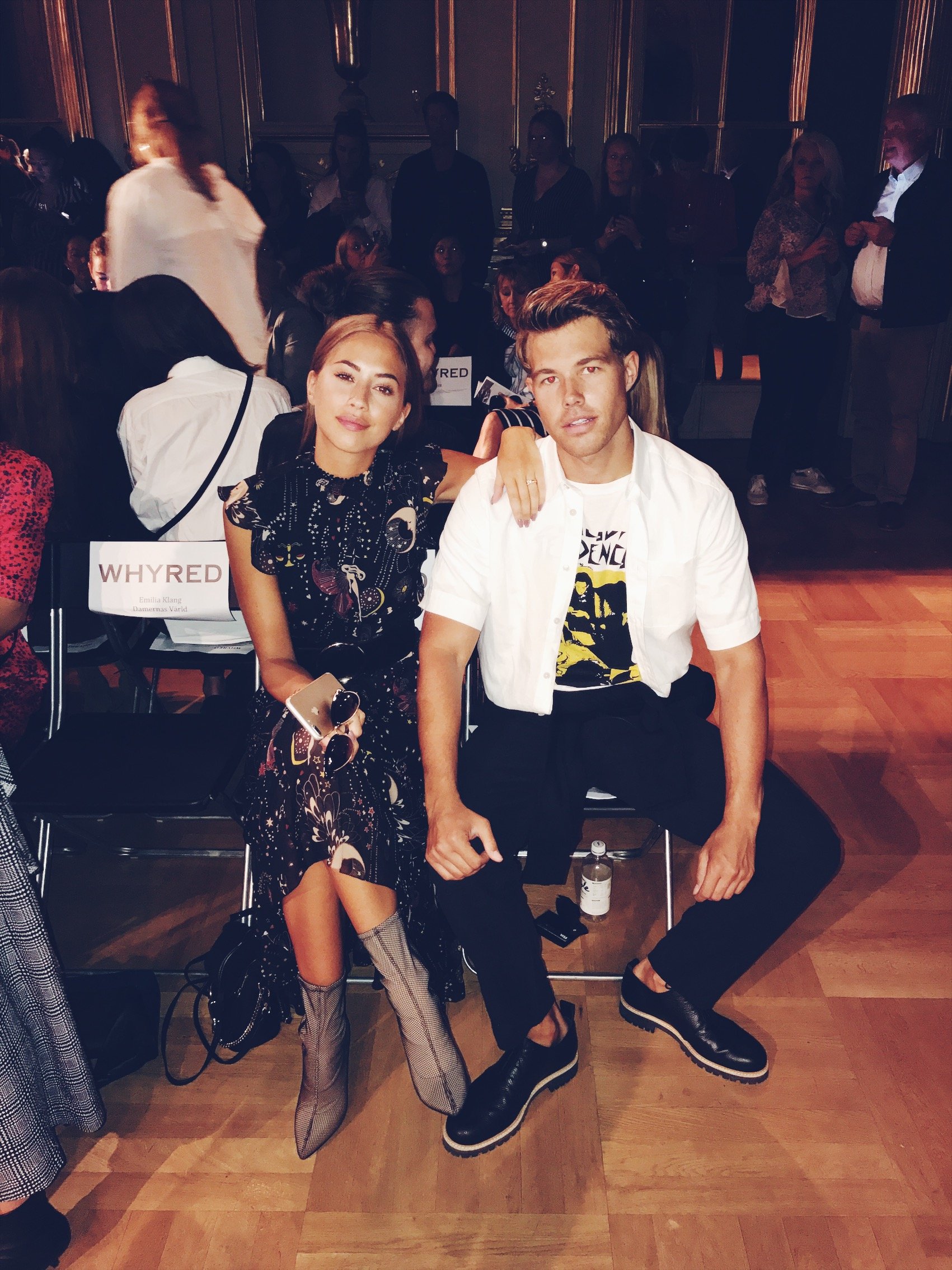 Hamnade bredvid Andreas, vi har inte setts sen bröllopet så det var kul att kramas igen.
// I sat next to Andreas, haven't seen him since the wedding so it was time to hug him again.
Och som alltid så skrattade jag massor med (åt?! haha) honom. Andreas är en av de roligaste jag vet. <3
// And as always I laughed a lot with (at?! haha) him. Andreas is one of the funniest persons I know. <3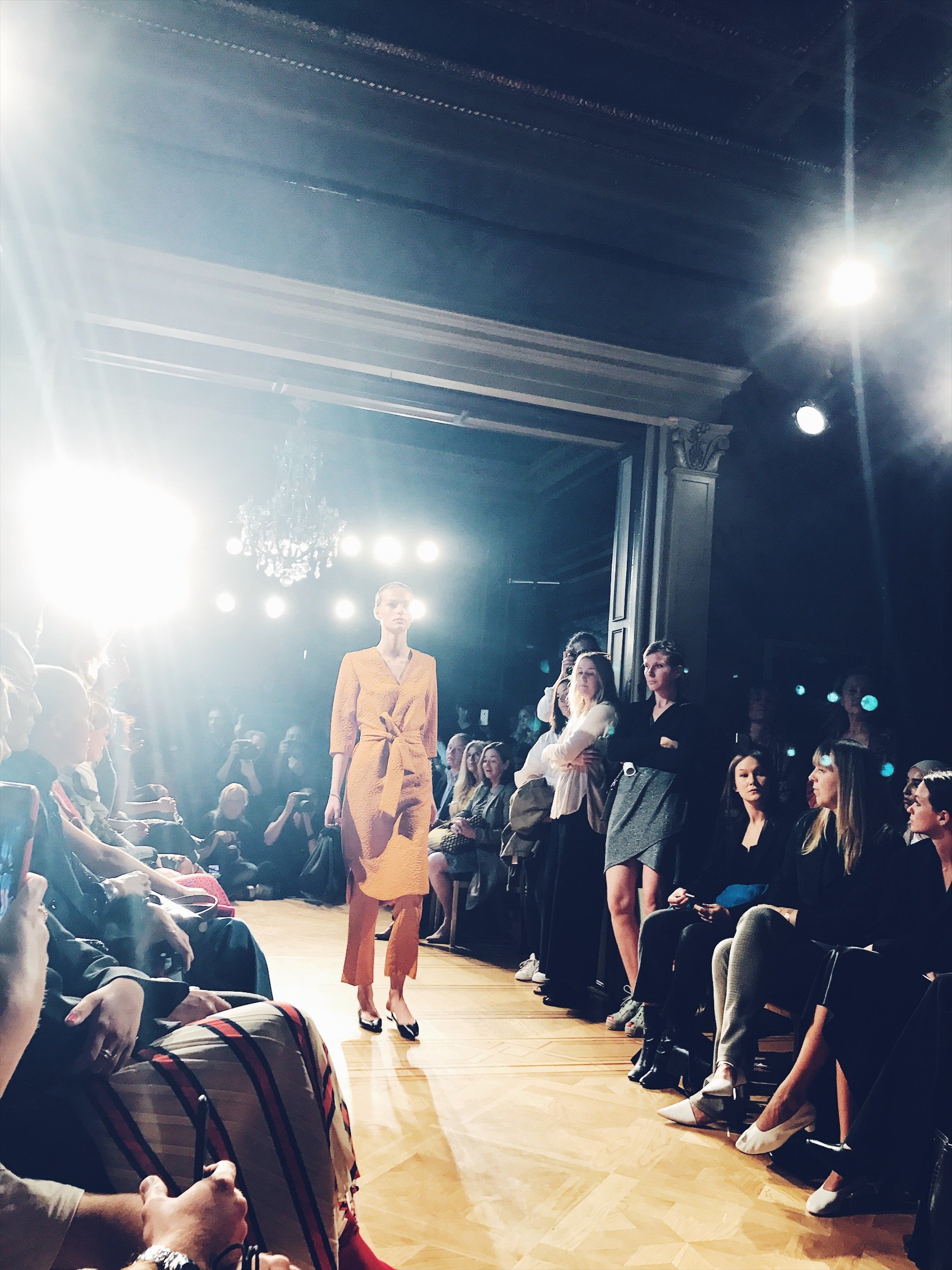 Sen var det dags för Stylein och jag gillade det här orangea setet massor.
// Then it was time for Stylein and I really liked this orange set.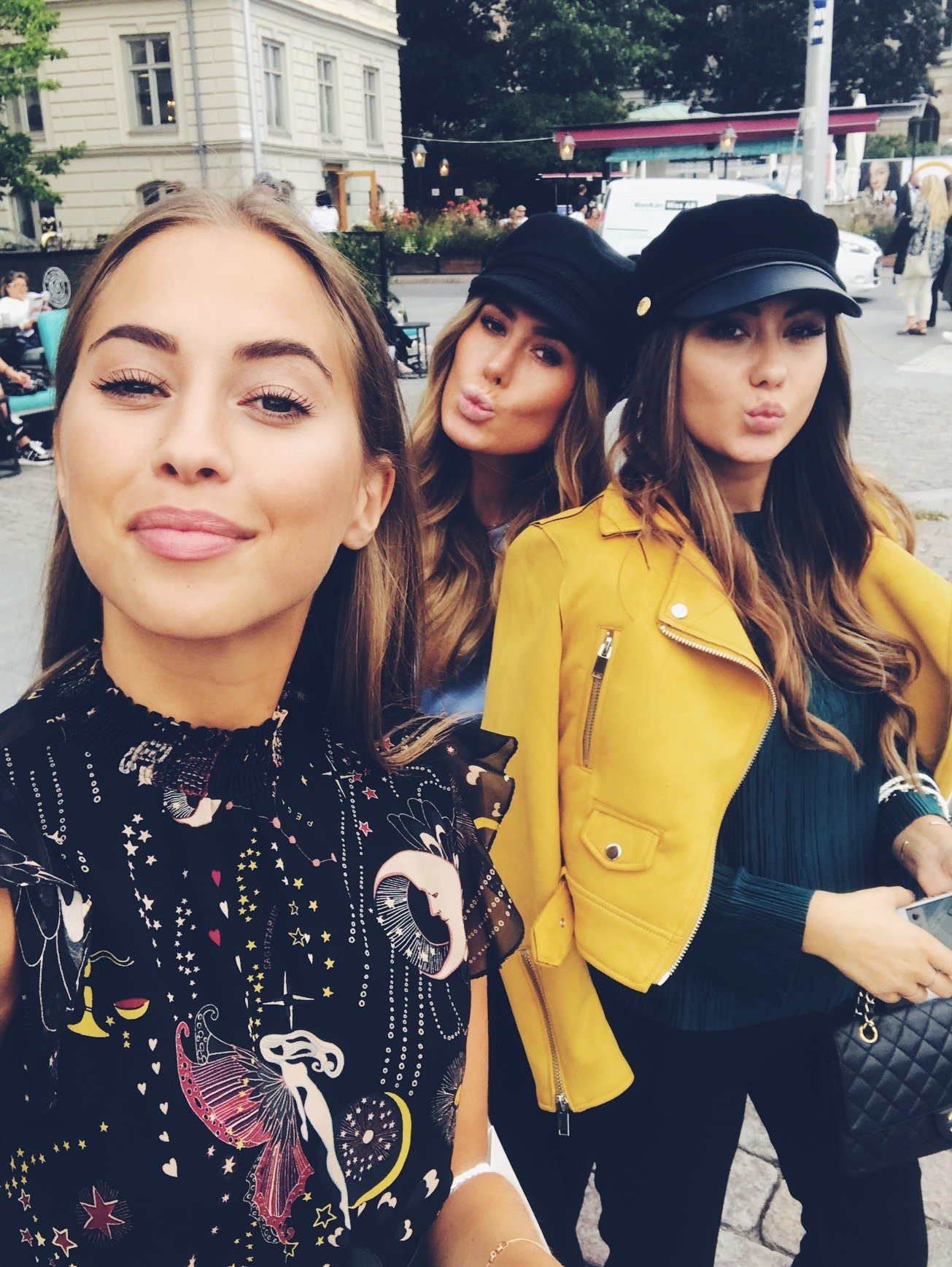 Jag och mina twinsies! <3 Ines joinade oss för en lunch på Terrassen innan nästa visning.
// Me and my twinsies! <3 Ines joined us for a lunch at Terrassen before the next show.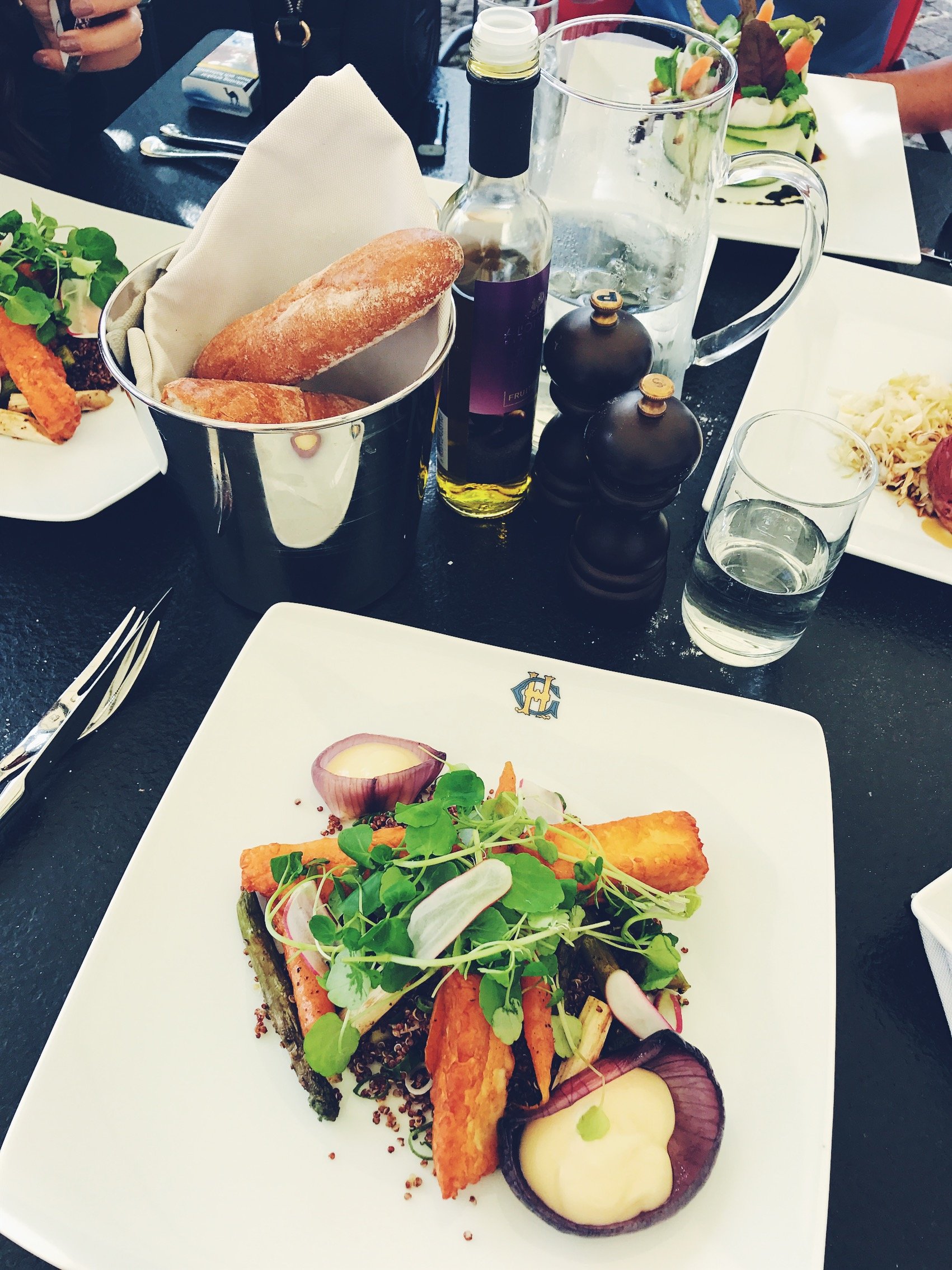 Mmmm den här quinoasalladen med halloumi var så god! Halloumi är bland det bästa jag vet hehe, inte najs för min laktosmage dock….
// Mmm this quinoa salad with halloumi was delicious! Halloumi is one of the best things I know hehe, not nice for my lactose stomach though….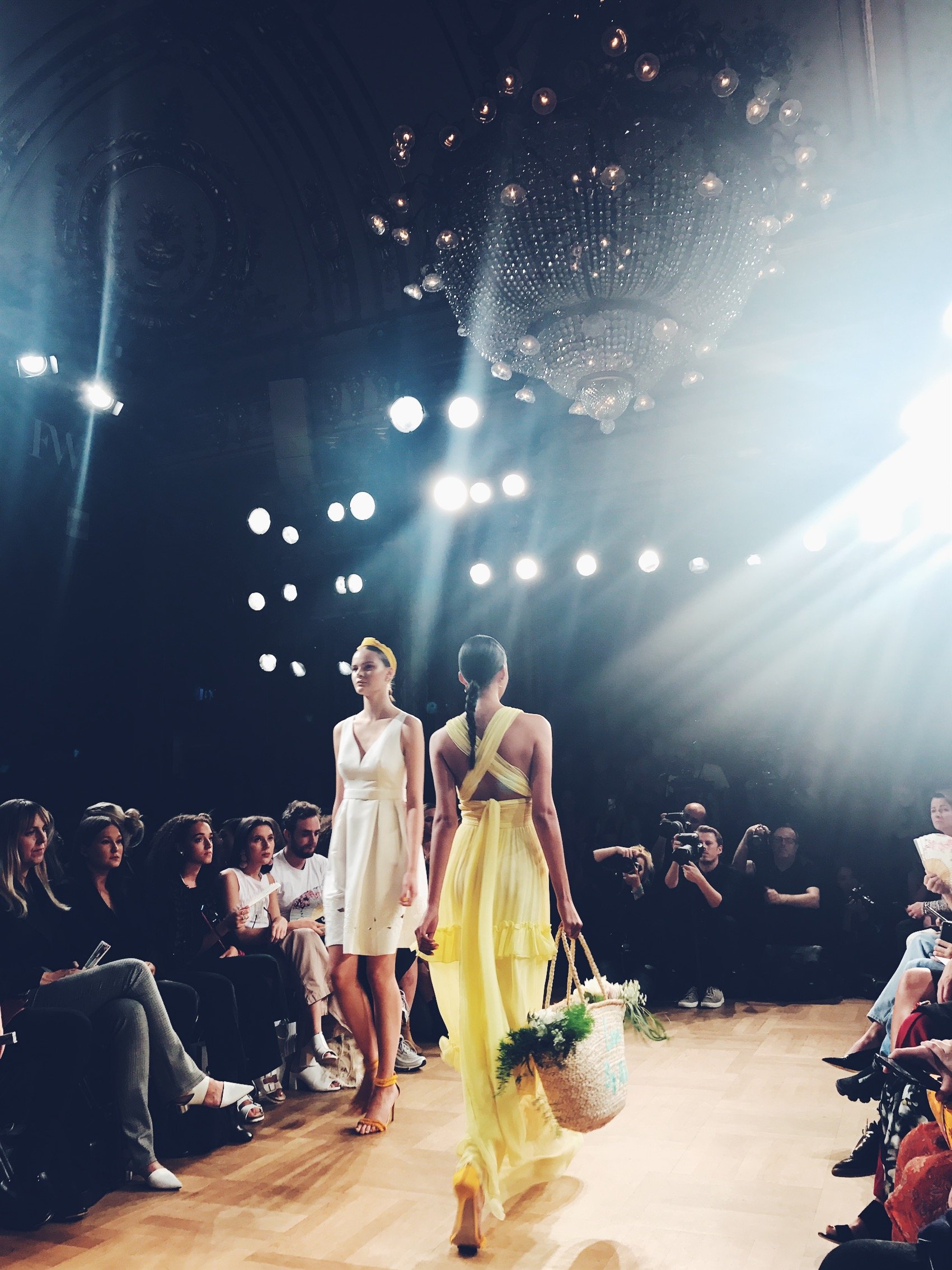 Favoritvisningen idag, By Malina!
// Favorite show for today, By Malina!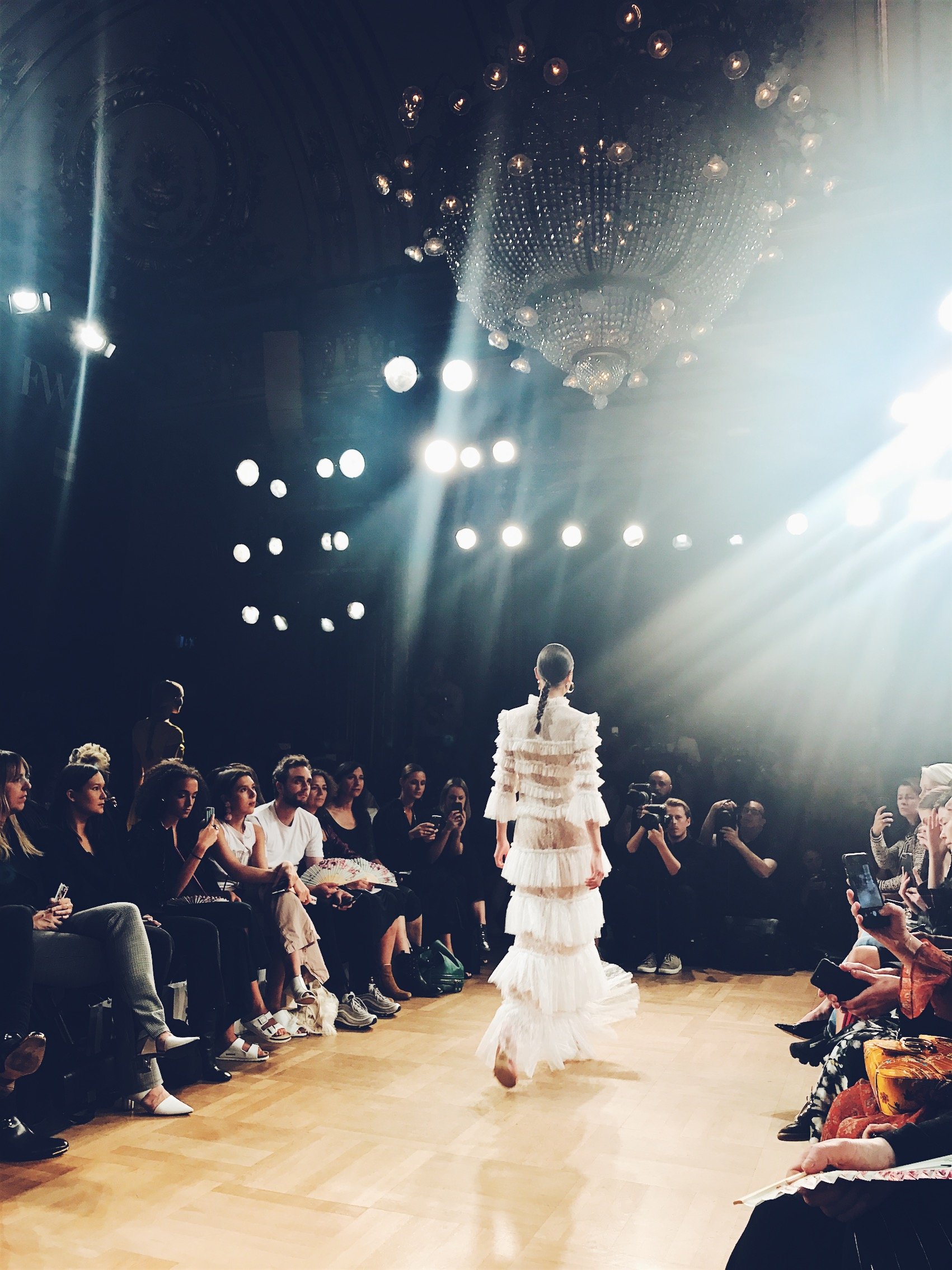 Kan någon bjuda mig på något fancypancy-event så jag kan bära denna spetsdröm? Kanske förnya våra löften nästa år och ha ett bröllop igen? Bli ett sånt där jobbigt gift par som gifter sig varje år, haha.
// Can someone invite me to a fancy fancy event so that I can wear this lace dream? Maybe renew our vows next year and have a wedding again? Become one of those annoying married couple who gets married every year, haha.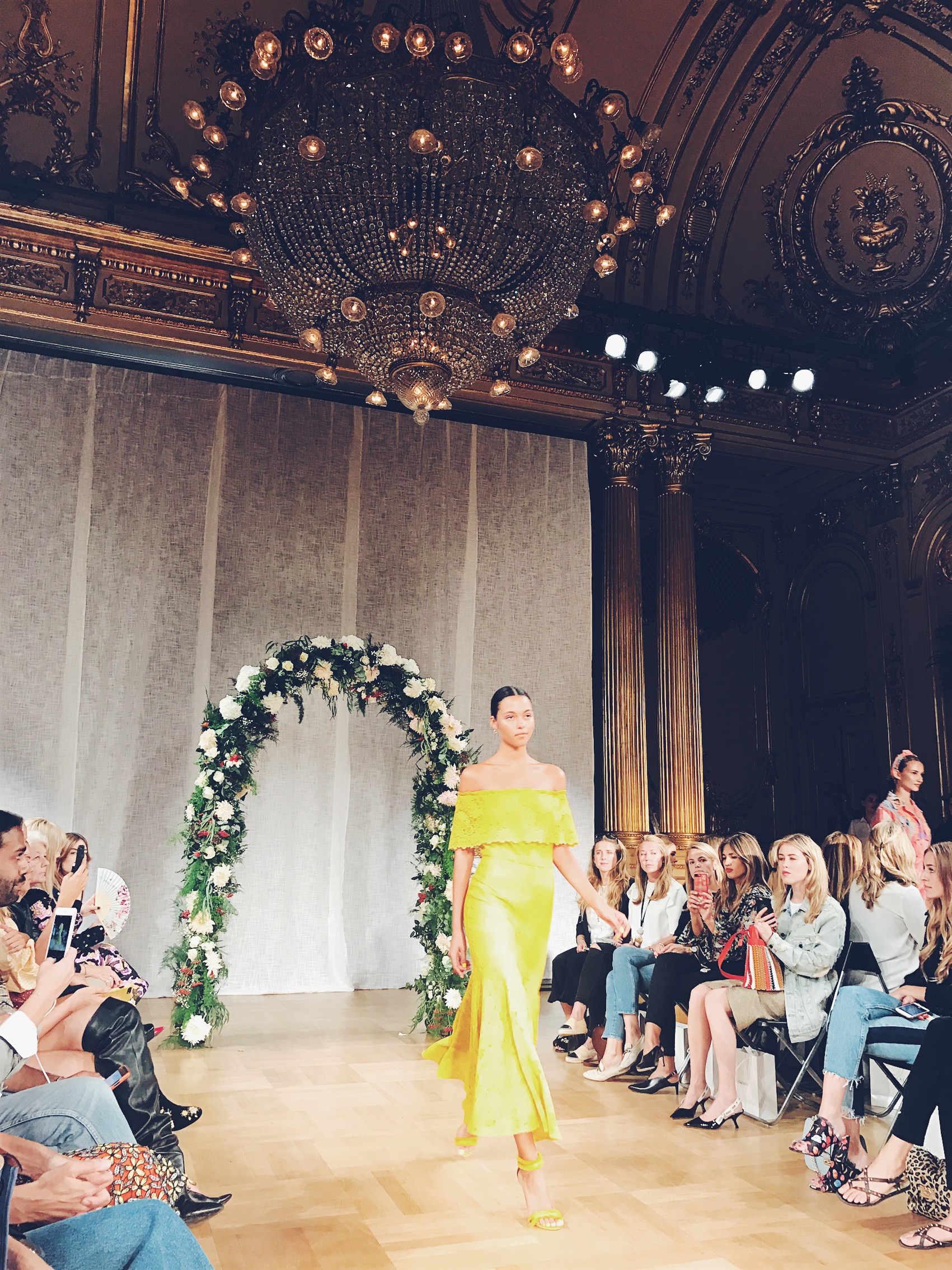 Eller denna gula sommardröm, wow vad fin! Hatten av till Malin för en fantastisk visning.
// Or maybe this yellow summer dream, wow so pretty! Thumbs up to Malin for an amazing show.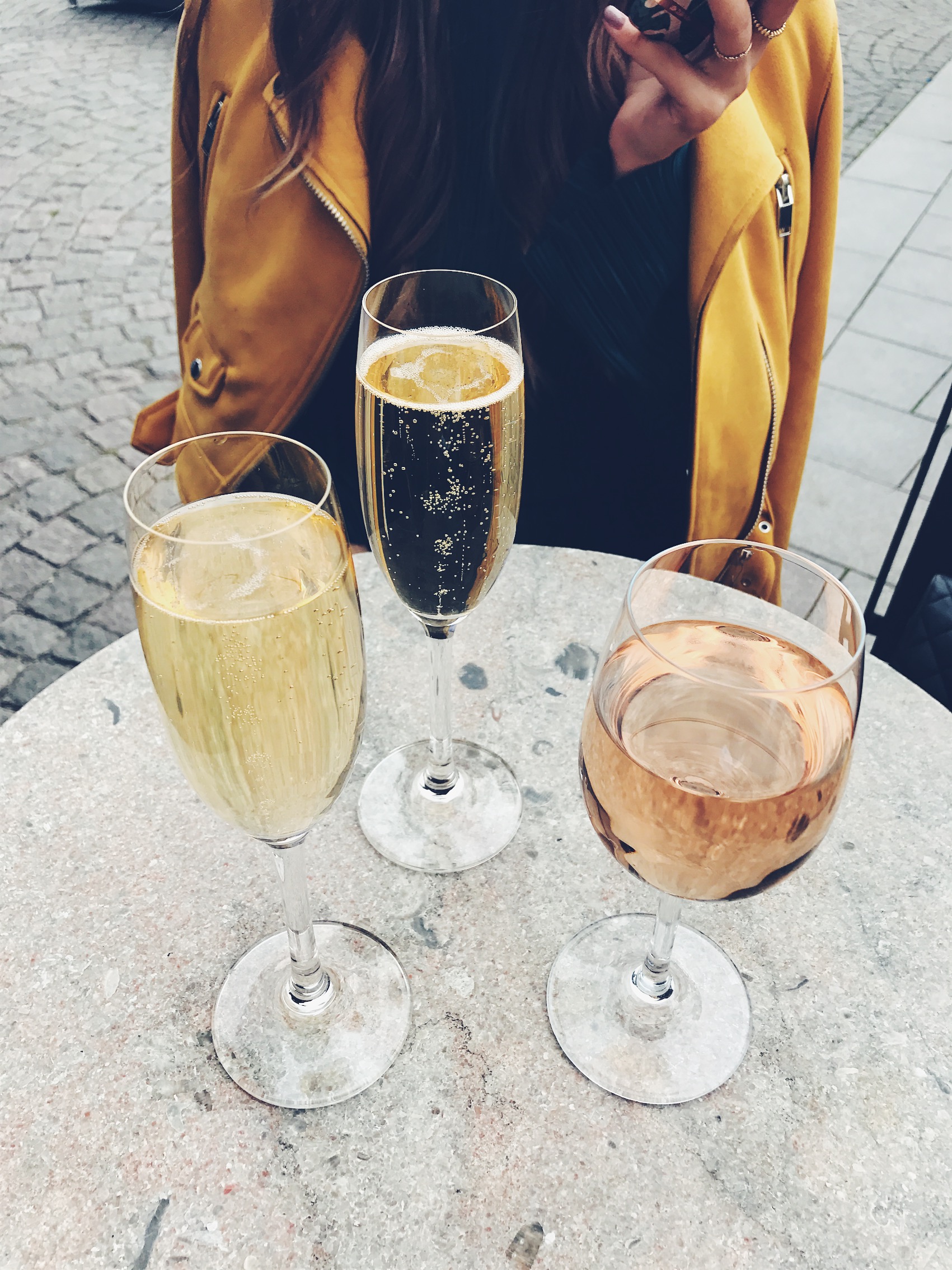 Sedan knallade vi över till Lydmars uteservering för varsitt glas i solen och där satt vi tills regnet kom. Nu är jag hemma hos Dani för att blogga och byta skor och snart ska vi ner till Kommendören för en middag med våra tjejkompisar. Puss!
// Then we walked over to Lydmar for a glass in the sun and we sat there until the rain came. Now I'm at Dani's place to post here and change shoes, and then we're heading down to Kommendören for a dinner with our girl friends. xx