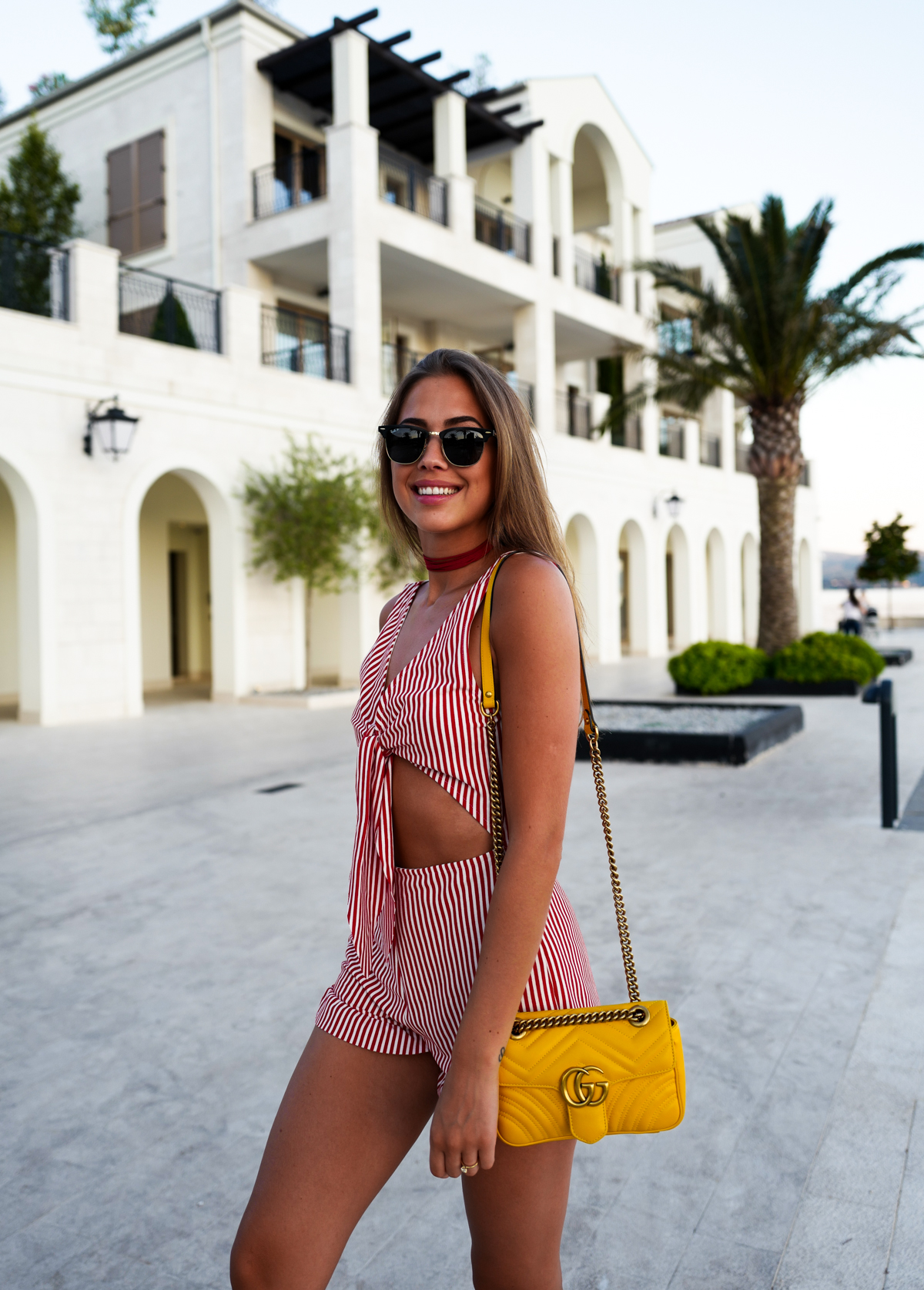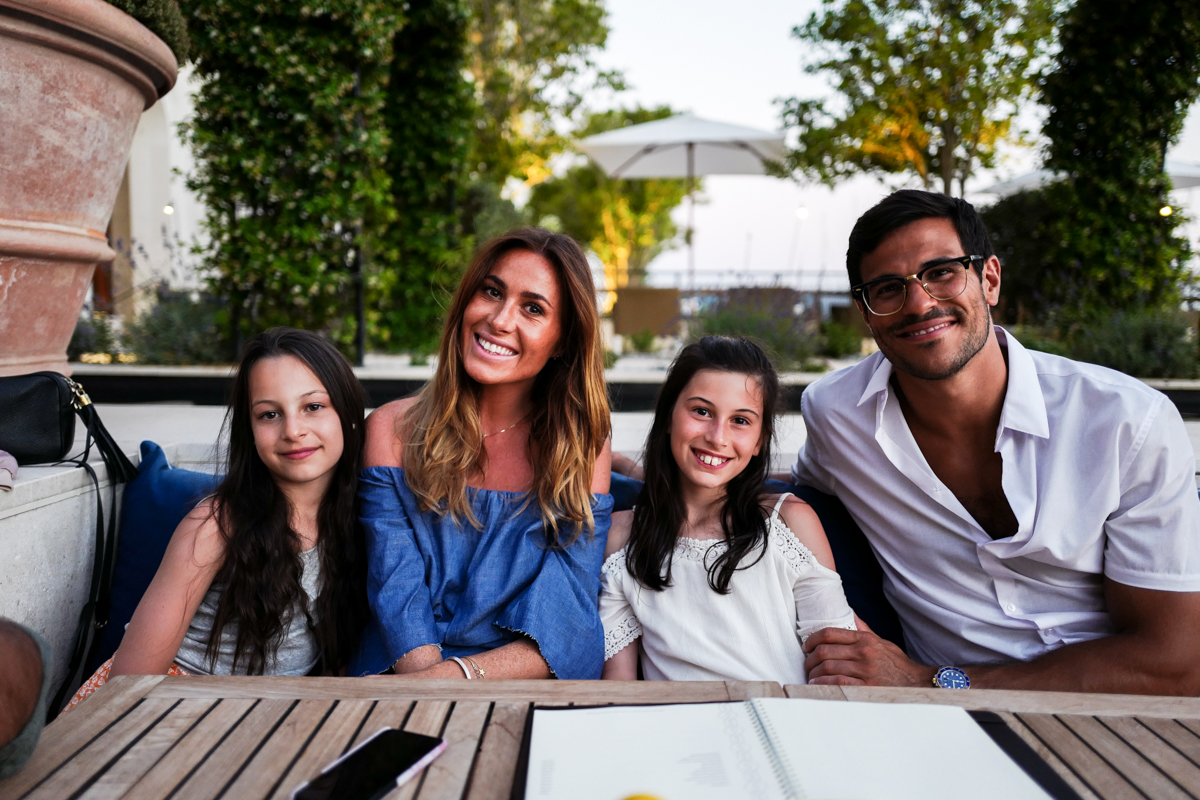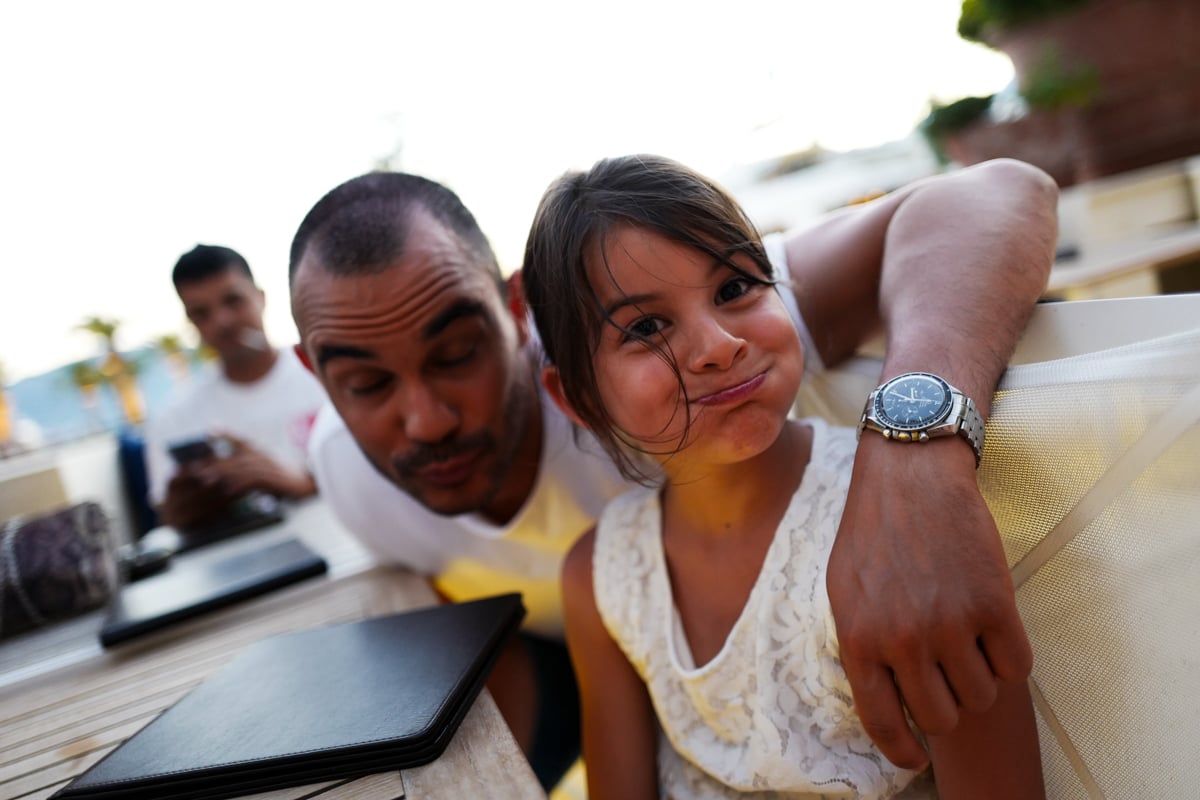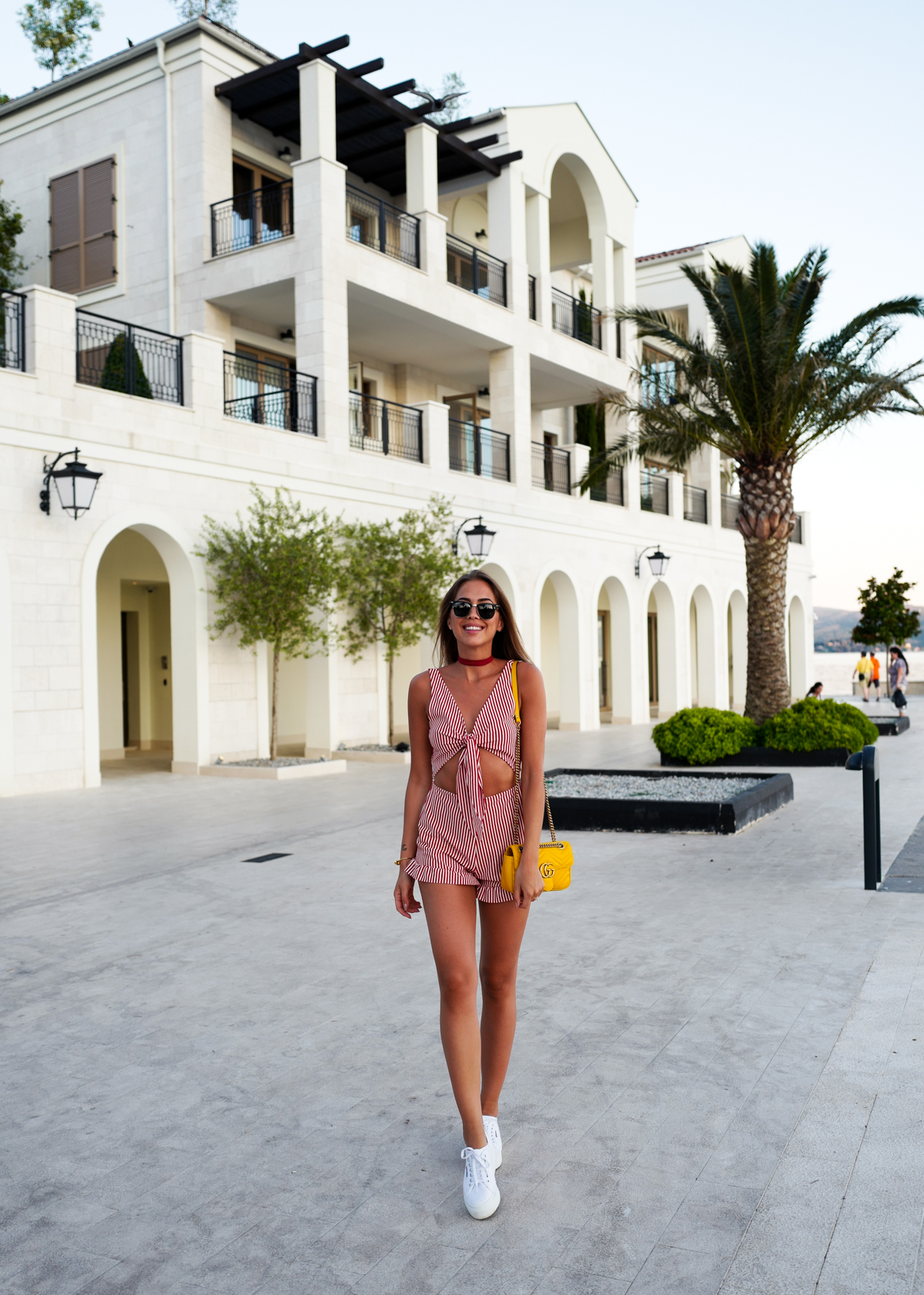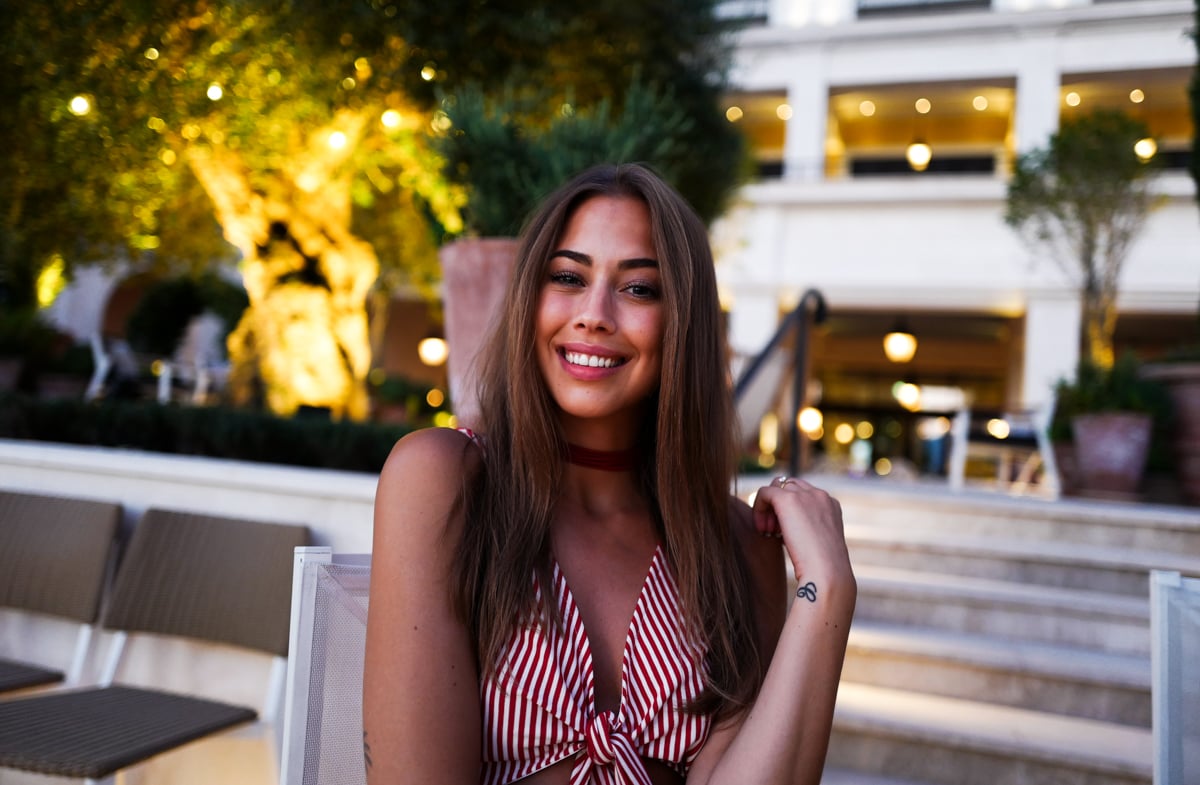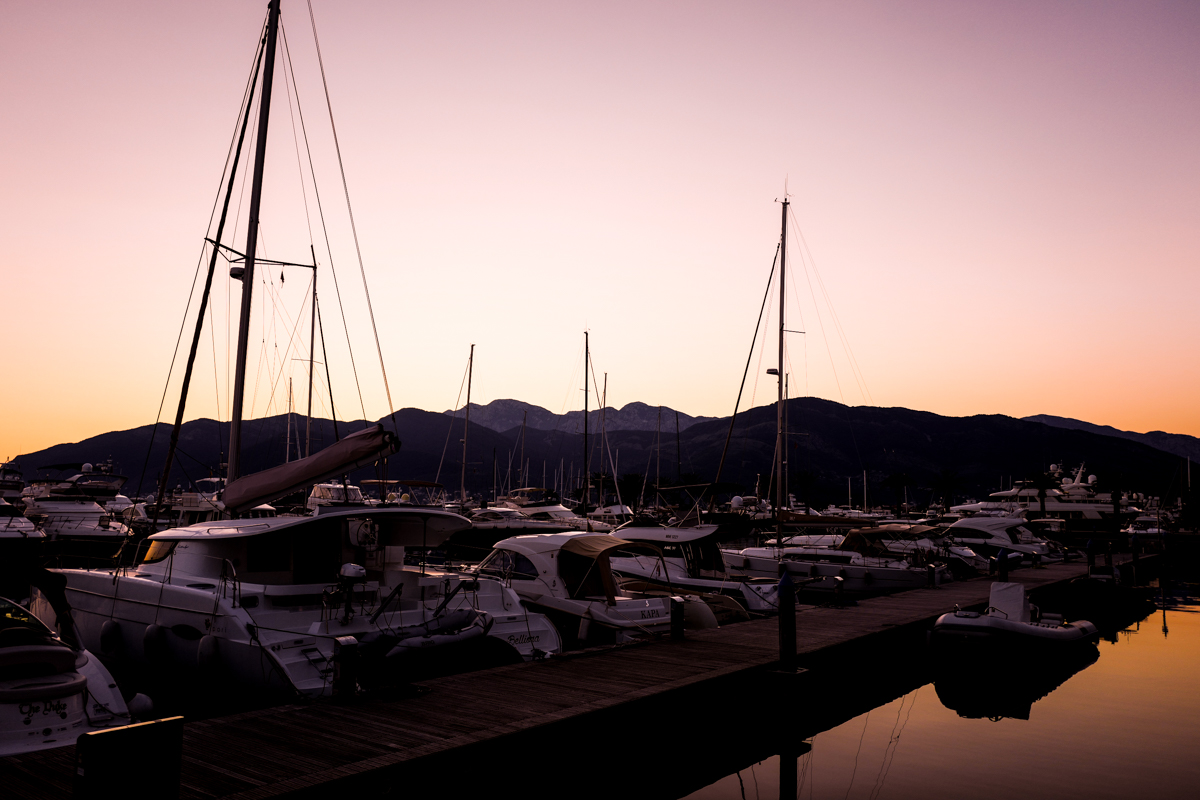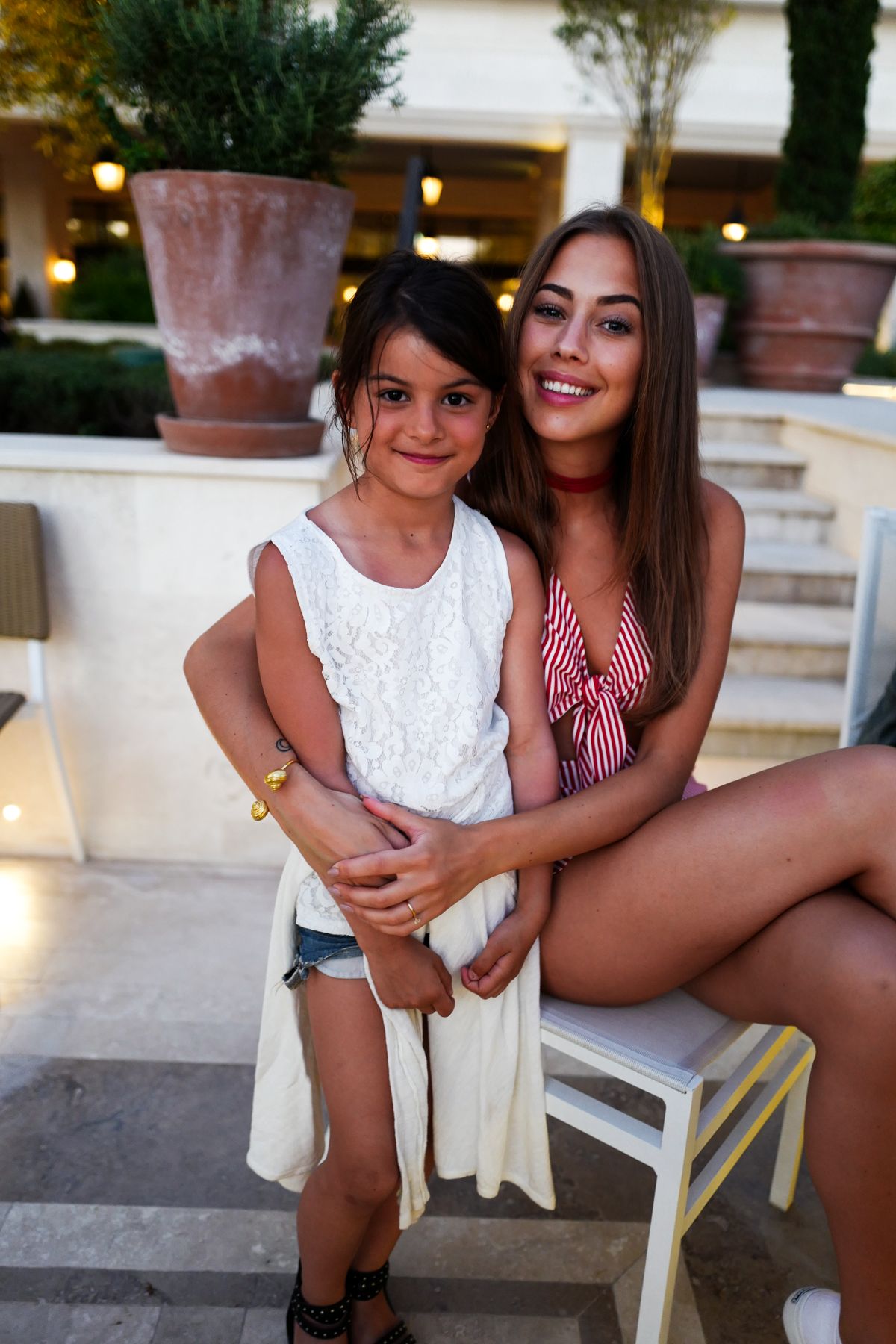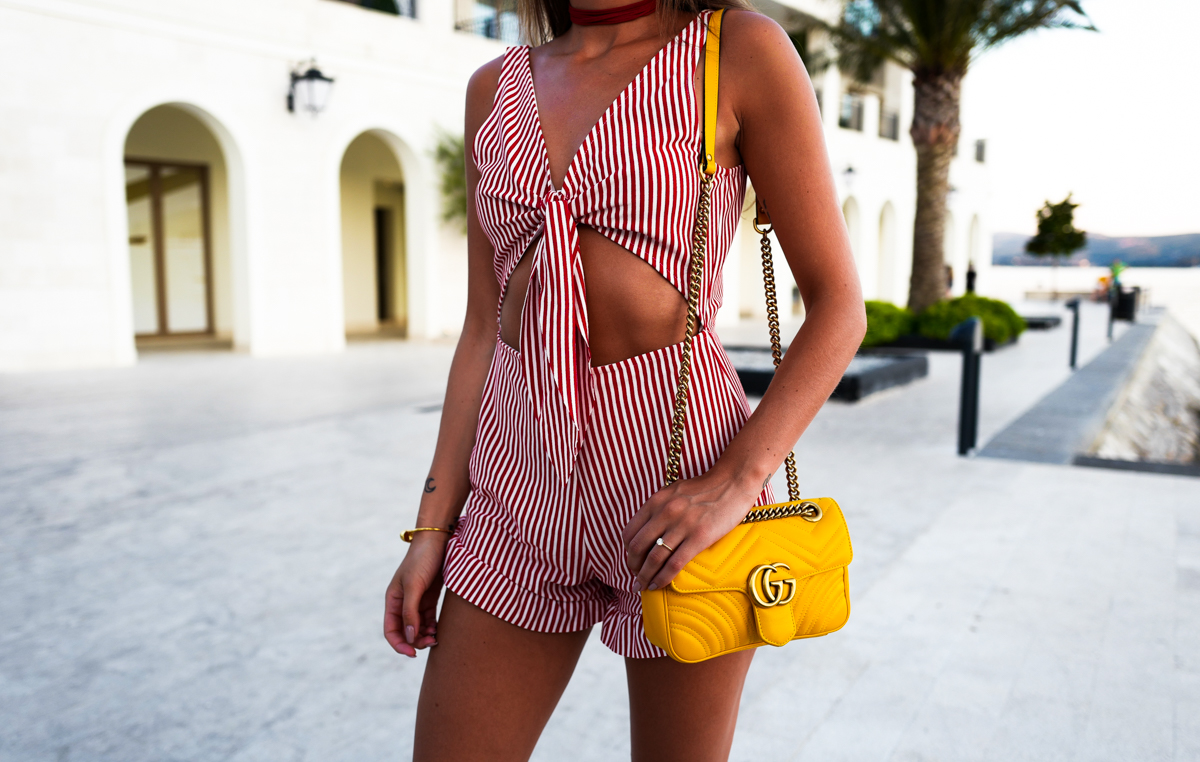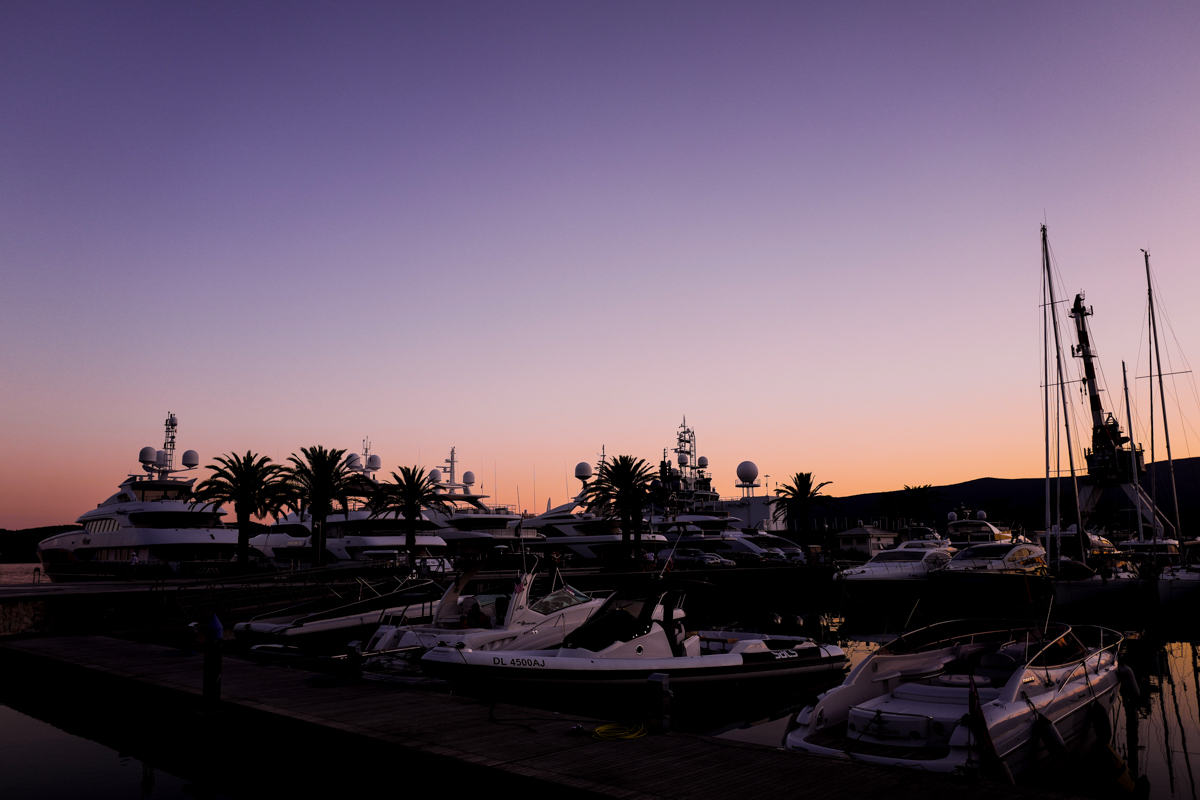 One evening in Porto Montenegro! My playsuit is from Zara, shoes from Superga, bag from Gucci.
Nu börjas det…. Inatt låg jag sömnlös med en miljard bröllopstankar i huvudet. Kom på massor med saker vi glömt och som måste göras och jag kunde inte komma till ro förrän jag hade skrivit ner allt i mobilen haha. En av grejerna vi glömt är utgångslåt efter vigseln. Ni vet, när jag och Aleks lämnar vigselplatsen och våra gäster kastar rosblad på oss. Vill ha en låt man blir glad av, med lite fart i. Har ni nå tips?
Var lagom trött när jag kom till kontoret imorse. Måndag och allt. Klockan är 15 och jag sitter fortfarande och gäspar…. Ska vara kvar här några timmar till och sedan träna ett pass! Har inte tränat på flera veckor så ska försöka komma igång igen nu (så låter jag varje måndag men idag ska jag verkligen inte ställa in haha).
// It's starting now…. I couldn't fall asleep last night because I had a billion wedding thoughts in my head. I remembered lots of stuff that we had forgotten that need to be done, and I couldn't come to peace until I had written it all down in my phone haha. One of the stuff we had forgotten was the exit song after the ceremony. You know, when Aleks and I leave the altar and our guests throw rose petals on us. We want a song that makes you happy, not too slow. Any tips? 
I was pretty tired when I got to the office this morning. Monday and all. It's 3 pm and I'm still sitting here yawning…. I'll be here for a few more hours and then I'm gonna go and workout! I haven't been working out for a couple of weeks so I'm gonna try to get started again now (I say that every Monday but I swear I'm not gonna cancel today haha).