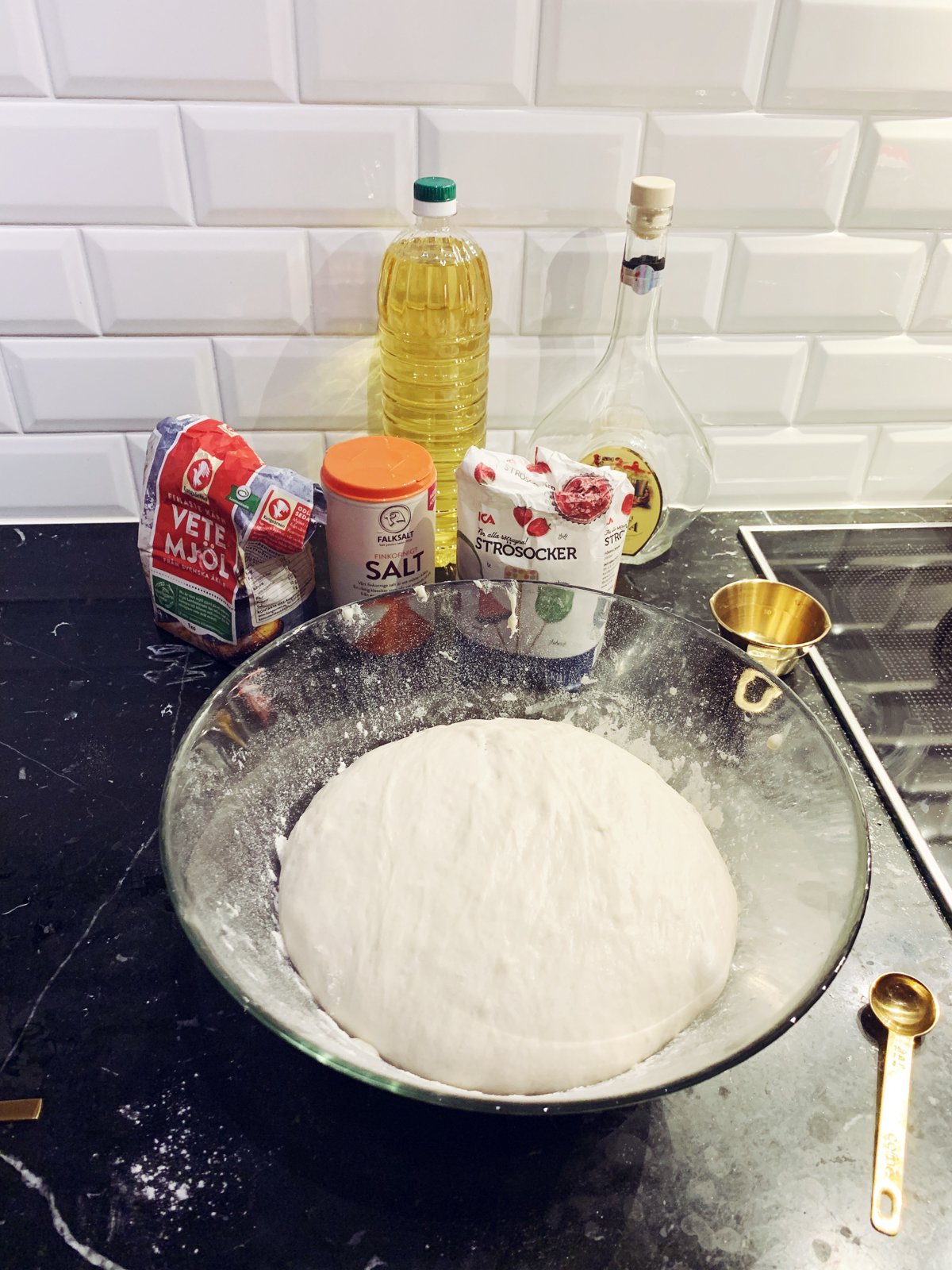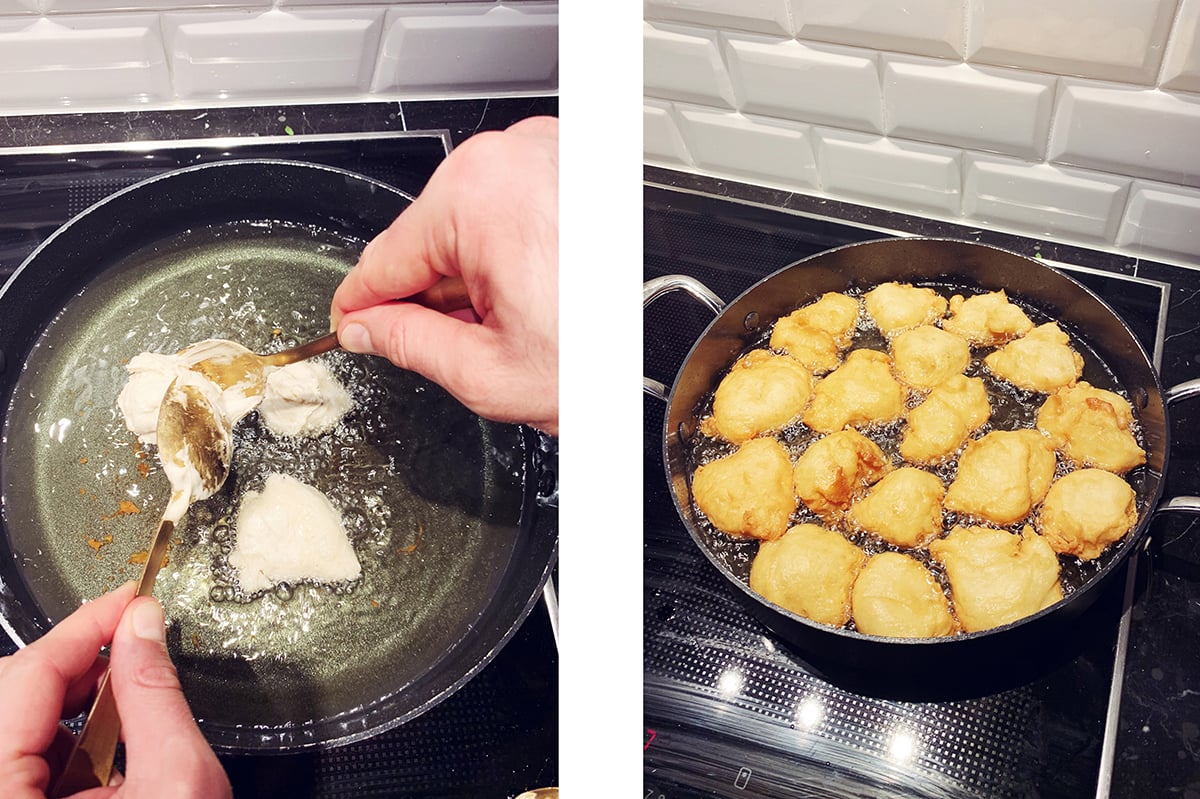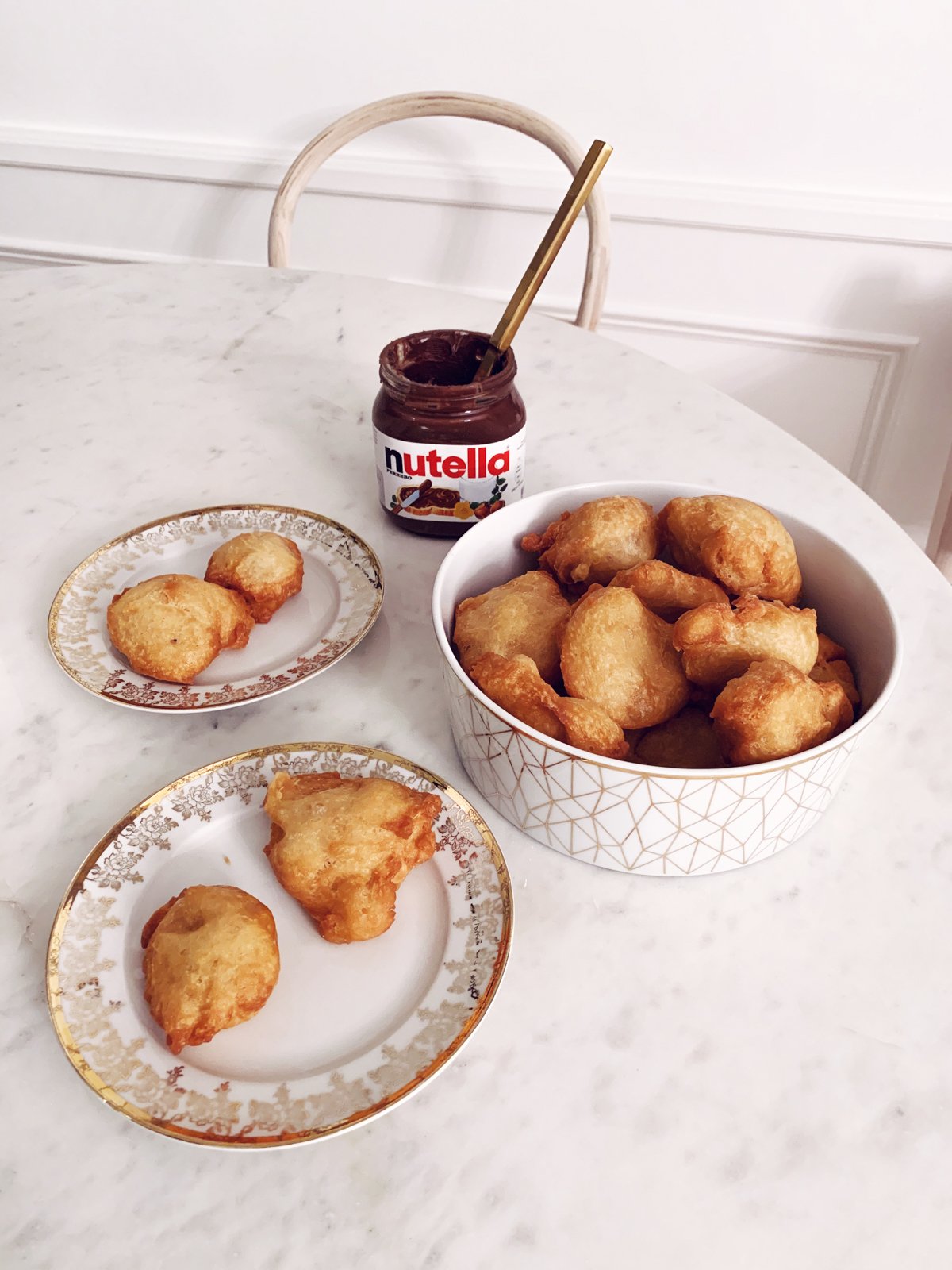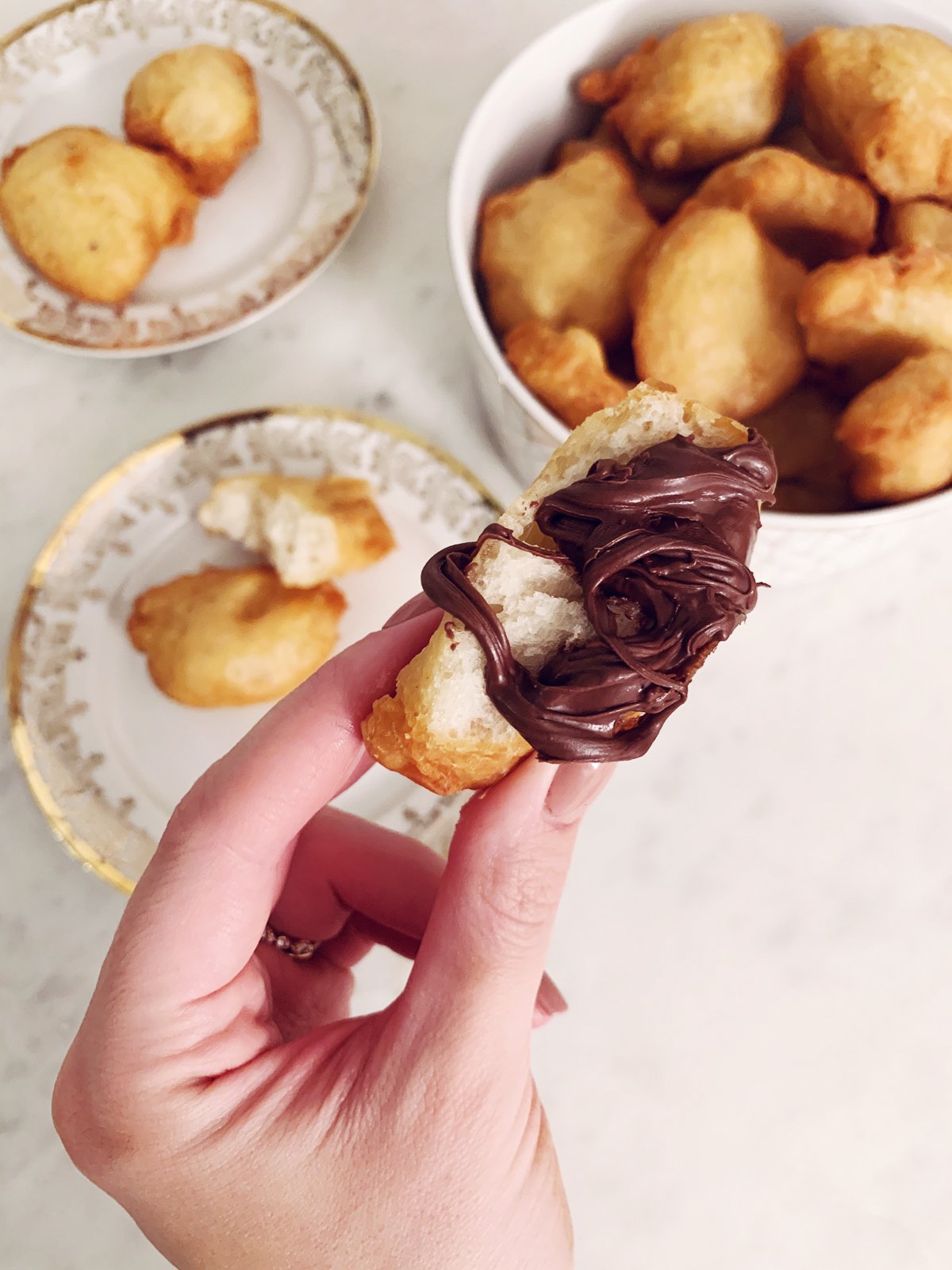 Approx 20 priganice:
3 dl water
6 dl flour
50 g yeast
1 tsk/tsp sugar
1 tsk/tsp salt
1 msk/tbsp rakija (brandy works too)
Rapeseed oil
Som lovat, här kommer receptet på Aleks priganice! Finns olika namn för dessa "munkar" men i just Montenegro heter de priganice. :-)
Häll upp vattnet (ljummet) i en stor skål. Häll i socker och smula jästen. Rör om tills jästen löses upp. Häll i salt och rakija (varför alkohol tänker ni haha men det är tydligen viktigt för att oljan inte ska tränga in i degen). Vispa i mjölet med hjälp av en sked och rör om. Degen ska vara lite lös och kladdig. Låt jäsa under handduk i ca 20 min!
Häll rapsoljan i en kastrull eller djup stekpanna och värm upp. Forma degen med hjälp av två matskedar t.ex. och klicka i! Fritera på mellanhög värme (vi kör 7 av 9) och vänd på dem då och då tills de får en fin gyllenbrun färg. När de är färdiga, ta upp dem och lägg dem på hushållspapper så att lite överflödig olja sugs upp.
Färdigt!! Servera med vad ni vill. Aleks älskar att äta dem med honung medan jag gillar nutella till. Går även att köra någon typ av sylt. Och ost. Mmmm..
// As promised, here is the recipe of Aleks priganice! There are different names for these "donuts" but in Montenegro they are called priganice. :-)
Add the water (luke warm) into a big bowl. Add sugar and yeast in little pieces. Stir until the yeast dissolves. Add salt and rakija (now you're thinking why alcohol haha but apparently it's important so that the oil doesn't get inside the dough). Add the flour while stirring with a spoon. The dough is supposed to be a bit loose and sticky. Let it ferment under a towel for about 20 minutes!
Add rapeseed oil in a saucepan or a frying pan and heat it up. Shape the dough with the help of two tablespoons for example and put it in the oil! Deep-fry on middle high heat (we did it on 7 of 9) and turn them every now and then until they get a nice golden color. When they are done, take them out and put them on some paper towel to remove some excess oil. 
Done!! Serve it with whatever you like. Aleks prefer eating them with honey while I like nutella. You can also eat it with some kind of jam. And cheese. Mmmm…