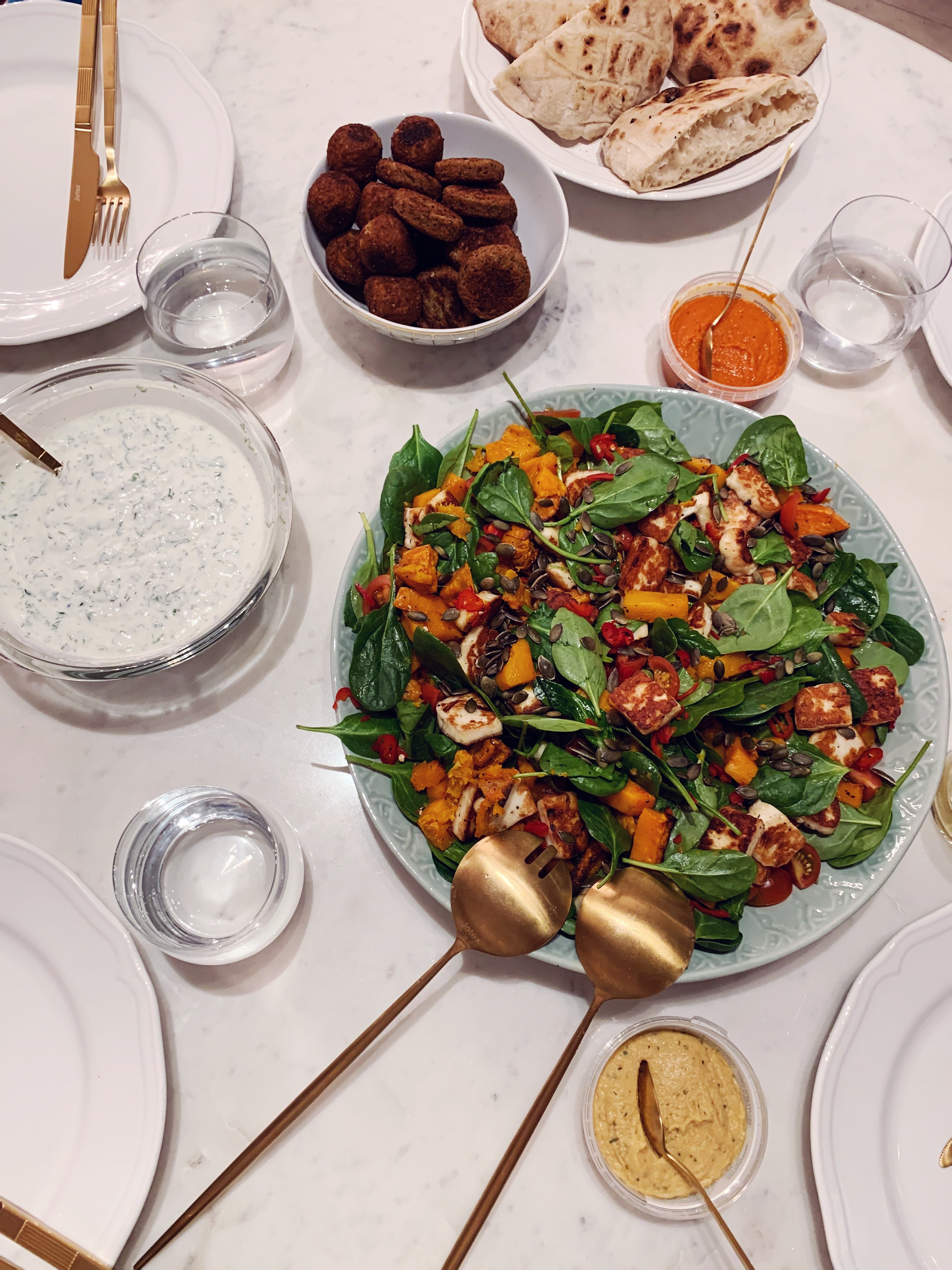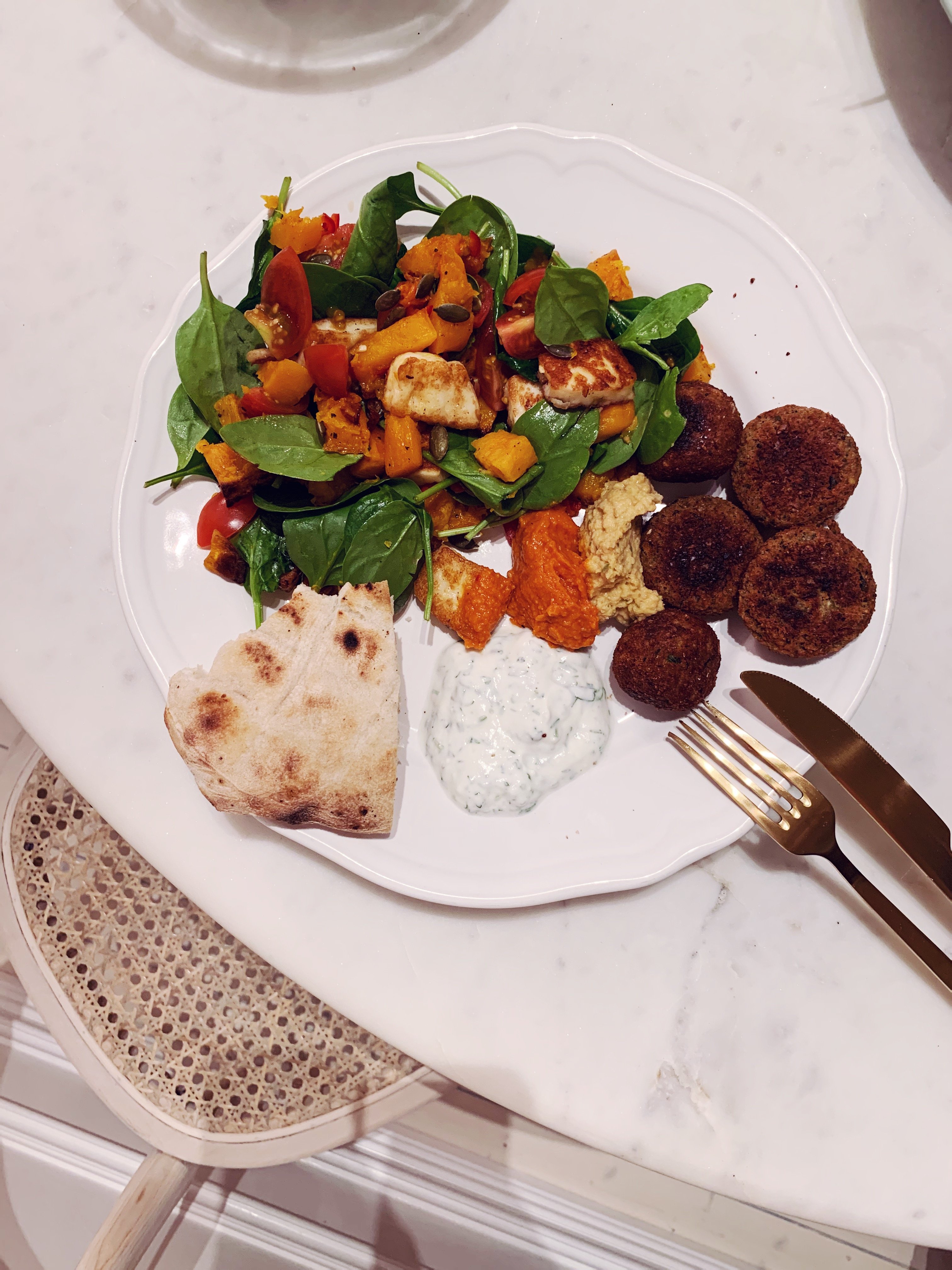 Tonight's dinner
Vi hade min mamma och bror över på middag ikväll och detta var vad vi åt! Riktigt gott. Det var så himla många som frågade efter receptet på insta så jag tänkte att jag postar det här! :-)
Salladen bestod av:
Sötpotatis
Butternutpumpa
Bladspenat
Halloumi
Körsbärstomater
Chili
Pumpafrön
Olivolja
Vi körde sötpotatisen och pumpan i ugnen (i bitar) och halloumin stektes i bitar. Sen bara blanda med det andra! SUPERLÄTT. Behöver inte skriva ut mått för man tar så mycket man vill ha liksom. Sen kan man ha vad man vill till, vi hade falafel och bröd, samt paprikaröra, hummus & en örtsås (som bestod av 3 dl turkisk yoghurt, en halv kruka färsk persilja, en halv kruka färsk basilika, en halv citron samt lite salt & peppar). :-)
Nu när vi ska försöka gå tillbaka till att äta mindre kött så bli detta en ny favoriträtt att köra lite då och då! Skulle ni tycka det var kul om jag delade med mig av fler recept här på bloggen? Såg att många frågat efter Aleks friterade "munkar" t.ex. så det kanske blir nästa matpost.
// We had my mom and brother over for dinner tonight and this is what we had! It was delicious. So many asked for the recipe on instagram so I thought I could post it here! :-)
The salad was made of:
Sweet potato
Butternut squash
Spinach
Halloumi
Cherry tomatoes 
Chili
Pumpkin seeds
Olive oil
We did the sweet potato and butternut squash in the oven (in pieces) and fried the halloumi in a pan. Then just mix it with the rest of the stuff! SO EASY. No need to write how much of each ingrediens because you take as much as you want. Then you can serve it with anything, we ate it with falafel and bread, plus hummus and herb sauce (which was made of turkish yoghurt, parsley, basil, lemon and some salt & pepper). :-)
Now that we're gonna try to go back to eating less meat, this will be a new favorite dish to do every now and then! Would you like me to post more recipes here on my blog? Would that be fun? For example many have asked about Aleks fried "donuts" so maybe that will be the next food post.